Netflix Has A Valentine's Gift For People Without A Subscription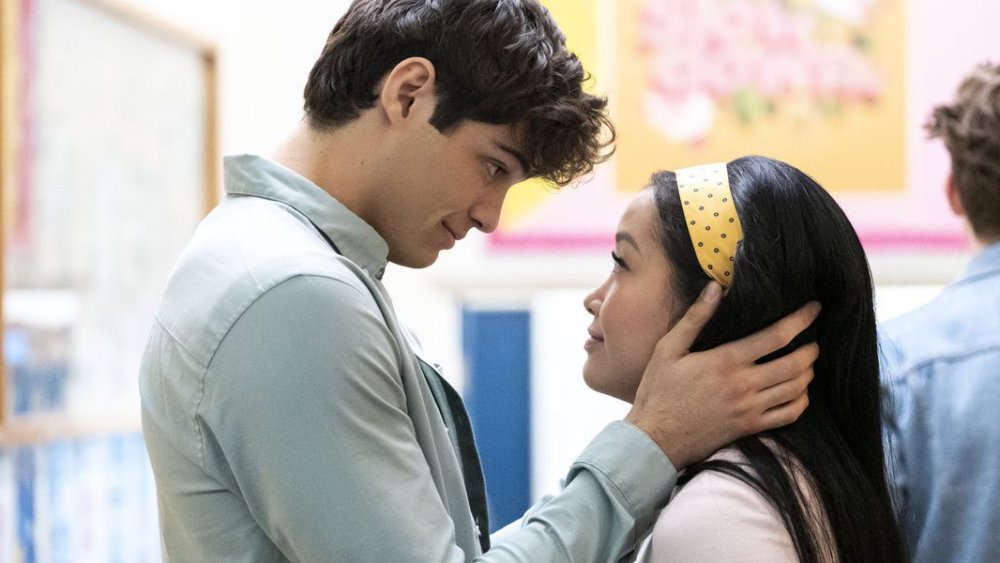 Netflix
Netflix wants non-subscribers to fall in love.
In a video posted to the streamer's Twitter, Lana Condor and Noah Centineo — the stars of the hit Netflix original movie To All the Boys I've Loved Before — announced that those without a Netflix subscription are now able to watch the flick for free.
It's a bold and interesting move by the streamer, which has never offered up any of its content — let alone one of its hit original movies — to non-subscribers before. Netflix is obviously hoping that, for the handful of people who don't have a subscription — or perhaps have abandoned it for greener, more mouse-eared pastures — offering up To All the Boys for free will provide an entry point, while at the same time pointing out that it, too, can do family-friendly original fare.
Released in 2018, To All the Boys I've Loved Before tells the story of Lara Jean, a teenager with a habit of penning letters which she never intends to send to her crushes. Things hit the fan when her little sister surreptitiously mails all of said letters, complicating Lara Jean's life at school; in an attempt to defuse the situation, one of the boys, Peter (Centineo), proposes that the pair "fake date." Of course, things only get stickier when the two begin to develop actual feelings for each other.
The flick made a star out of Condor and proved to be a hit with audiences, not to mention critics (it sports a sterling 97% Fresh rating on Rotten Tomatoes). Offering it at no charge is a particularly savvy move considering that if viewers want to find out what comes next for Lara Jean and Peter, they can — by signing up.
To All the Boys: P.S. I Still Love You is now streaming for Netflix subscribers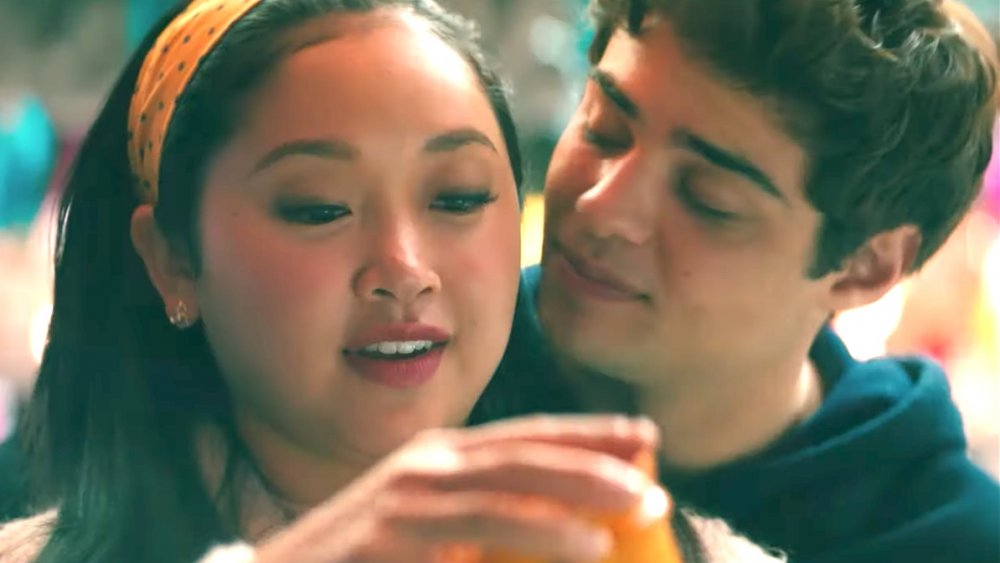 Netflix
That's right, To All the Boys was made available without a subscription on February 11 — just one day before the sequel, To All the Boys: P.S. I Still Love You, dropped. While the flick isn't earning quite the unreserved accolades that the original did, it's still garnering generally positive reviews, with critics mostly agreeing that it should satisfy fans eager for a continuation of the story.
It'll be interesting to see how this strategy plays out for Netflix. Obviously, the release of P.S. I Still Love You was timed to coincide with Valentine's Day, and if the streamer's freebie experiment results in enough new subscribers, it wouldn't be surprising to see a similar experiment rolled out in the future... perhaps positioned around a holiday which puts even more consumers in the buying mood (like, say, Christmas).
For that matter, Netflix's competition (Disney+ in particular) might be tempted to try the strategy if it results in enough of a subscriber bump for Netflix. It's tough to argue, for example, that offering the first couple episodes of the smash hit Disney+ series The Mandalorian in advance of the second season's release later this year wouldn't be a prudent move — and with potential powerhouses like WarnerMedia's HBO Max and NBC's Peacock poised to enter the streaming fray, it's safe to say that Netflix's little experiment will be scrutinized by a number of interested parties.
At any rate, if you happen to be a rom-com aficionado who, for whatever reason, does not have a subscription to the most popular streamer on the planet, you're in luck. To All the Boys I've Loved Before is available to stream for free until March 9.