Loki Reportedly Introducing First Transgender MCU Character
A new Marvel show may feature a huge first for the studio and its diverse cast of characters.
According to The lluminerdi, Marvel Studios has released a casting call for a transgender character for its upcoming Disney+ series Loki, marking the first appearance of any trans character within the entirety of the Marvel Cinematic Universe. 
The character is named Sera, a member of the Anchorites, a group of wingless angels enslaved by mistresses and taught magic in order to secure an afterlife for the women they served. While the Anchorites are all male Angels of Heven, Sera identifies as a female. She will purportedly be a "major supporting character" on the Loki series and may even go on to appear in future Marvel films.
Reportedly, Marvel and Disney executives are looking for a transgender actor to play the role, which will bring authenticity and real experience to the portrayal, as well as create work for an important yet marginalized community of artists and performers. ScreenGeek claims that the companies are scouting for an actor between the ages of 20 and 40 to portray Sera, who will "play a strong supporting character" on the first season of Loki, "with options for the second season as well." 
Sera has already made her mark in the comics as Marvel's only major transgender character, so it's clear that bringing her to the screen would be a huge step for LGBTQ+ fans and the community as a whole, which faces serious underrepresentation in film and television alike.
Future LGBTQ+ representation in the MCU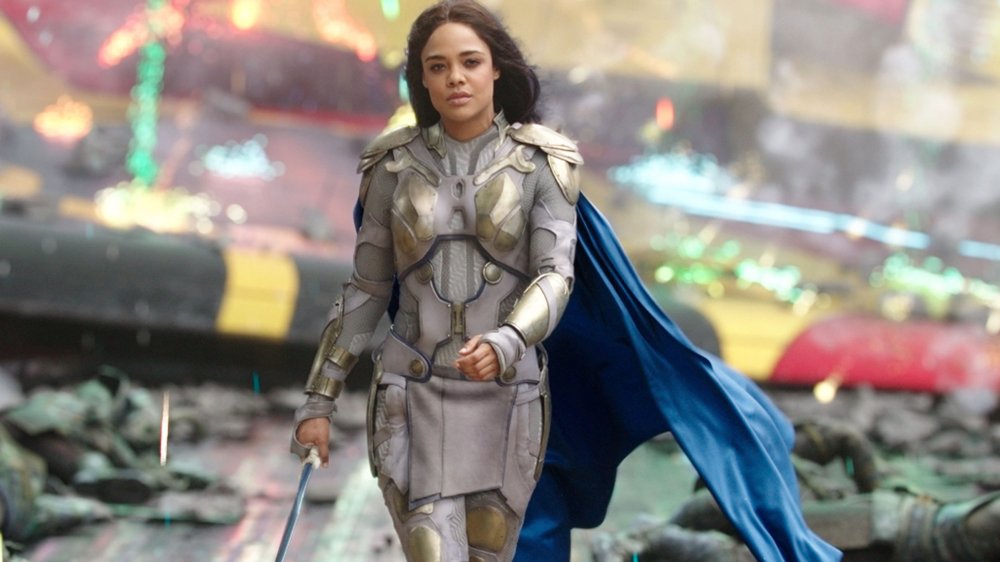 If these reports prove true and if Sera truly will make her first screen appearance as a part of Marvel's slate of Disney+ original series, it'll mark yet another effort in the franchise's goal to include more diverse perspectives within its television shows and feature films. In fact, the LGBTQ+ community will be represented in the MCU in the near future. Thanks to director Taika Waititi (whose Academy Award-nominated film Jojo Rabbit is in theaters now), the next Thor movie is making big strides of its own.
During San Diego Comic Con in July 2019, Waititi — who breathed new life into the middling Thor films with 2017's whimsical Thor: Ragnarok – announced that his follow-up, 2021's Love and Thunder, will feature the MCU's first openly queer superhero. In an even better twist, the hero in question is one audiences already know and love: Tessa Thompson's Valkyrie, who will look for a queen to rule New Asgard alongside her in Love and Thunder. As if that wasn't exciting enough, it's perfect that Thompson, who has been bravely outspoken about her own sexuality, will bring this storyline to life.
Waititi's announcement made serious waves and was a thrilling piece of news for members of the LGBTQ+ community, many of whom had been clamoring for better representation within the MCU. However exciting these strides are, though, they're coming on the heels of some missteps within the superhero franchise and beyond.
Inclusivity has had some serious stumbles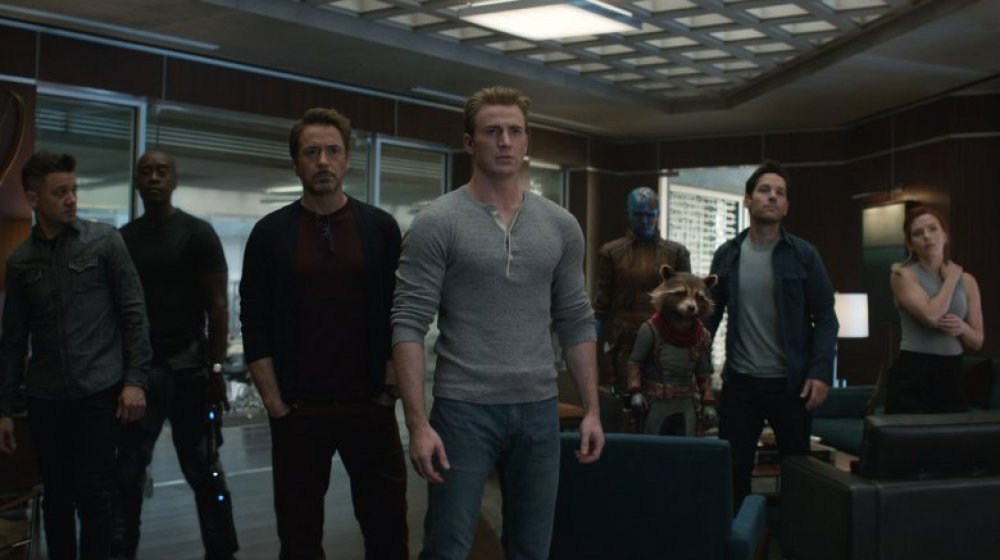 Despite the fact that the MCU is introducing some established LGBTQ+ characters in its upcoming projects, with Valkyrie confirmed and Sera still up in the air, Marvel Studios and its parent company Disney have tried their hand at representation before, and unfortunately, those efforts were feeble.
The biggest snafu from Marvel came in Avengers: Endgame, which built up the MCU's first on-screen LGBTQ+ character only to fizzle on impact. Rather than featuring a prominent queer character, the film made the weird choice to cast co-director Joe Russo as an unnamed gay man in a support group grappling with Thanos' (Josh Brolin) disastrous snap, in a moment that happened so subtly that some viewers may not have even realized the character was gay at all.
Disney, which owns Marvel Studios, has had some inclusivity issues elsewhere as well. When Star Wars: The Rise of Skywalker hit theaters in December 2019, LGBTQ+ viewers felt that a brief same-sex kiss between two unnamed female Resistance fighters was simply pandering — and to make matters worse, the extraordinarily short scene was even censored in some countries.
However, between Thor: Love and Thunder definitely including a queer character and Loki rumored to be featuring one as well, it looks like the MCU and the minds behind these projects are embarking on a new commitment to diversity, inclusivity, and stories for every single fan going forward. Hopefully, it'll be enough to redeem Marvel and Disney's past mistakes.
Loki, which stars Tom Hiddleston as the Asgardian bad boy, is slated for a spring 2021 release. Thor: Love and Thunder hits theaters on November 5, 2021.