AMC Announces Bittersweet News For Better Call Saul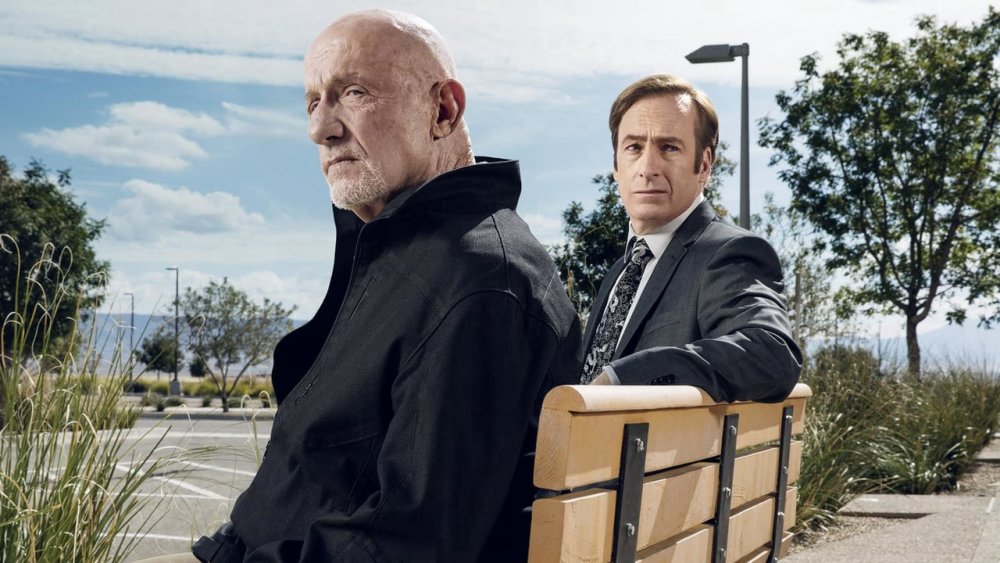 AMC
The end is nigh for the masterful Breaking Bad spin-off series Better Call Saul. 
AMC has confirmed that the show, led by Bob Odenkirk as the duplicitous Jimmy McGill (better known as Saul Goodman), has been picked up for a sixth season, which will be its last. This news comes to us courtesy of The Hollywood Reporter.
Better Call Saul showrunner Peter Gould made the announcement on Thursday at the Television Critics Association's winter press tour, revealing at the show's panel, ""It has been an absolute joy to collaborate with the extraordinarily talented team on Better Call Saul, which — five seasons in — continues to deliver some of the best storytelling and most beautifully nuanced performances on television today. We congratulate Vince, Peter, our producers, writers and cast on a remarkable run and look forward to sharing this final chapter with fans."
Gould then assured fans that the Better Call Saul creative team "are going to try like hell to stick the landing of these 63 episodes."
As bittersweet as this news is, word that the series will end its run with season 6 isn't exactly brand-new information, as Breaking Bad and Better Call Saul regular Giancarlo Esposito (who plays the fast-food-mogul-slash-meth-kingpin Gustavo Fring) first teased the final season via an interview with Collider in April 2019. As season 5 of Better Call Saul is set to premiere on AMC on February 23, confirmation that the show will run for only one more season means fans can expect creator Vince Gilligan and company to ratchet up the tension as Jimmy continues his tragic spiral into the perilous world of the New Mexico meth scene.
Will more Breaking Bad alums appear on Better Call Saul?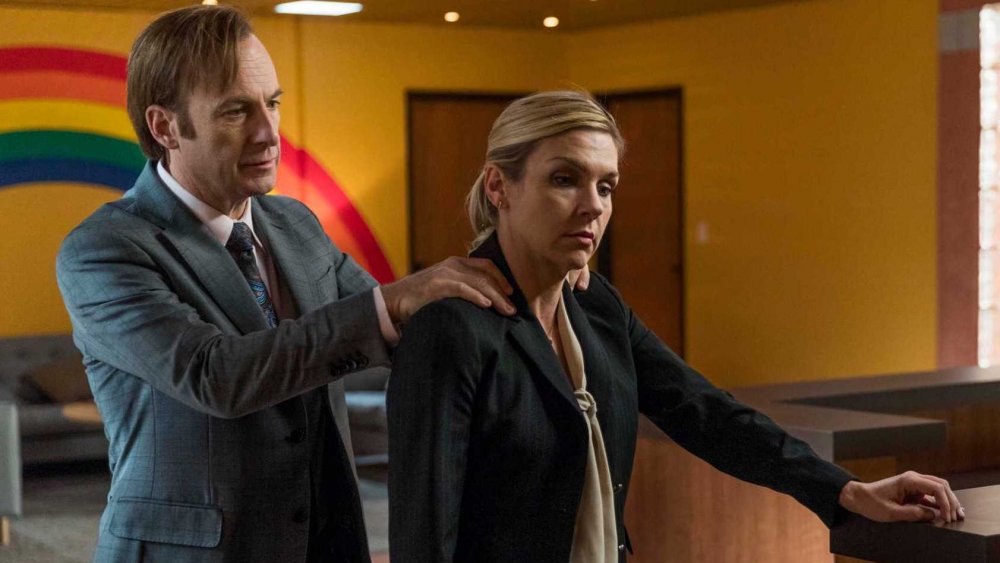 AMC
If you loved Breaking Bad but haven't checked out Better Call Saul yet, you should correct that oversight. We never thought an entire series about Saul Goodman's rise to infamy could work, yet here we are on the cusp of season 5, absolutely rabid to see exactly how things play out for Jimmy, his lawyer girlfriend Kim (Rhea Seehorn), and the rest of the Better Call Saul players.  
Fans of the groundbreaking series that birthed Better Call Saul know Jimmy's spiral into meth-land puts him on a collision course with Walter White (Bryan Cranston), who's own tragic tale we witnessed on Breaking Bad. While Better Call Saul offers glimpses of what happens to Jimmy after Breaking Bad, it's primarily concerned with what happened before. As such, Breaking Bad's Bob Odenkirk is hardly the only familiar face to appear on the series — with Jonathan Banks (Mike Ehrmentraut), Raymond Cruz (Tuco Salamanca), Mark Margolis (Hector Salamanca), Esposito (Gus Fring), and more also popping up.
Dean Norris is confirmed to reprise his Breaking Bad role as ill-fated DEA man Hank Schrader on season 5 of Better Call Saul, and the obvious question is which other Breaking Bad alums might turn up on future episodes. Will Cranston appear as Walter White, or will Aaron Paul sneak in as Jesse Pinkman? Frankly, we'd be shocked if Better Call Saul didn't end with Jimmy's first meeting with the future Heisenberg, but Vince Gilligan has yet to confirm which familiar faces will be featured on the series in the future. Here's hoping he finds a way to work Matt Jones (Badger) and Charles Baker (Skinny Pete) into the mix.
Can we expect another Breaking Bad spin-off series?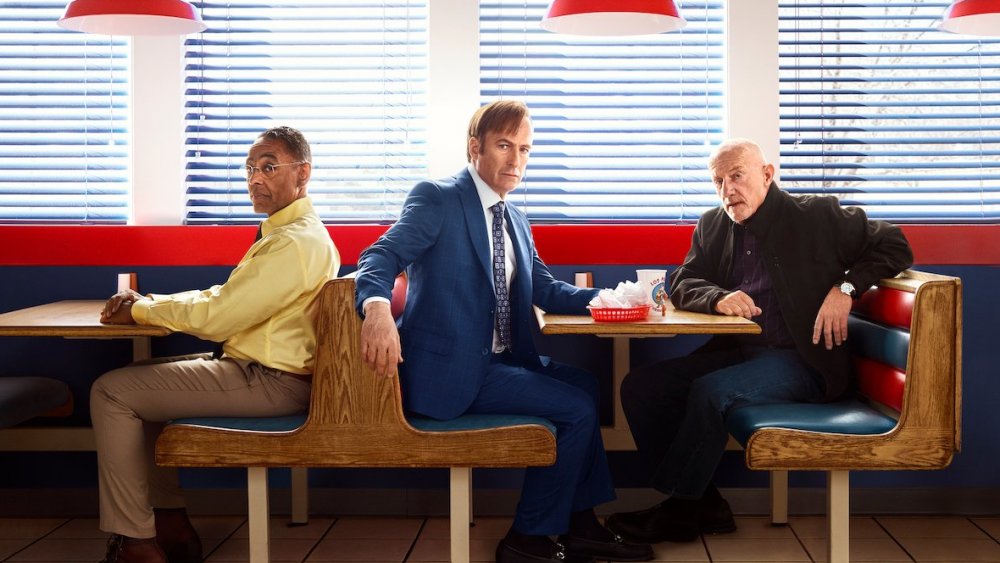 AMC
Whether or not more Breaking Bad stars turn up on Better Call Saul, the spin-off will surely be revered as a resounding success — assuming Gould and crew "stick the landing" as planned. That landing will come sometime in 2021, begging the obvious question of what comes next. Will Vince Gilligan try to develop another show centered around characters from his iconic original series?
At least for now, Gilligan seems set on leaving the New Mexico desert behind. However, in his statement to The Hollywood Reporter, he refuses to say for certain if he's really done with his Breaking Bad creations: "I always [add the] caveat of 'never say never,' but you don't want to drive it into the ground, so I would say at this moment in time, probably not."
As Gilligan recently unleashed his surprise Breaking Bad movie El Camino on the world via Netflix, it's hard to blame him for wanting to take a break from this brooding narrative landscape. But if he did go back to the proverbial well, any new Breaking Bad series would likely be in the prelude vein as Better Call Saul is, if only because Saul and Jesse are two of the few players who made it out of the Breaking Bad carnage with their lives. 
That being said, if Gilligan has proven anything with Better Call Saul, it's that he knows where the stories are in the New Mexico desert. Don't be surprised if we see a Walt Jr. (RJ Mitte) spin-off or a Badger and Skinny Pete buddy comedy coming to AMC down the road — though a Gale Boetticher (David Costabile) prequel where he's a mainstay on the karaoke circuit would also be of interest.