Chewbacca Actor Wants To Reunite With This Character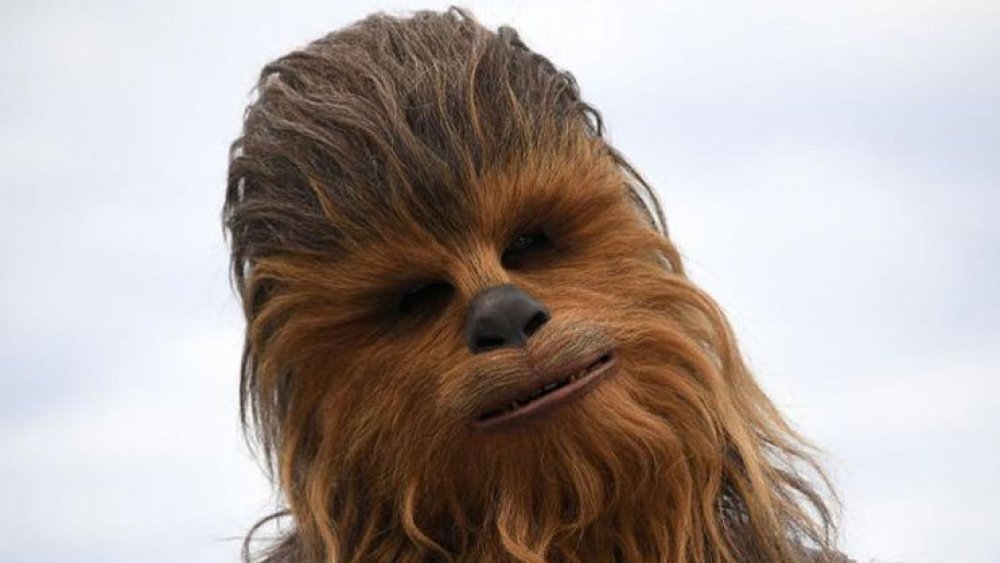 Lucasfilm / Disney
Chewbacca wants nothing more than to see one of his old buddies again, and we're betting you can guess which one.
Joonas Suotamo , the towering Finnish actor who has portrayed the Wookiee in four feature films, revealed in a recent interview that he's quite fond of Alden Ehrenreich, his co-star in Solo: A Star Wars Story — and that he hopes to share the screen with him again someday. (via The Hollywood Reporter)
Ehrenreich had some pretty big shoes to fill when he was cast as a young Solo — a role made famous, of course, by the great Harrison Ford — in the 2018 spin-off feature. Despite the fact that the flick had a legendarily troubled production (its original directors Phil Lord and Chris Miller even departed midway through, to be replaced by Ron Howard), it received decent critical notices, and is quite well-regarded among fans.
Asked if he and Ehrenreich remained in touch after working together on the film, Suotamo said, "I do keep in touch with Alden every once in a while, but I haven't seen him since the premieres. Every now and then, we'll message each other, and I hope he's doing great. If we ever return to Solo, I can't wait to work with him again."
Suotamo also addressed the movie's bumpy road to the screen, indicating that while Disney and Lucasfilm brass might have been huffing and puffing over the shifting personnel and the extensive reshoots which became necessary when Howard took over, the stress didn't necessarily find its way to the actors on set.
"It was a long shoot, and there was some controversy," he said. "But, all that stuff happens outside of the film set. Actors don't get involved with that. We were still having fun and shooting a film that we enjoyed."
Could Chewbacca and Han Solo ever appear together onscreen again?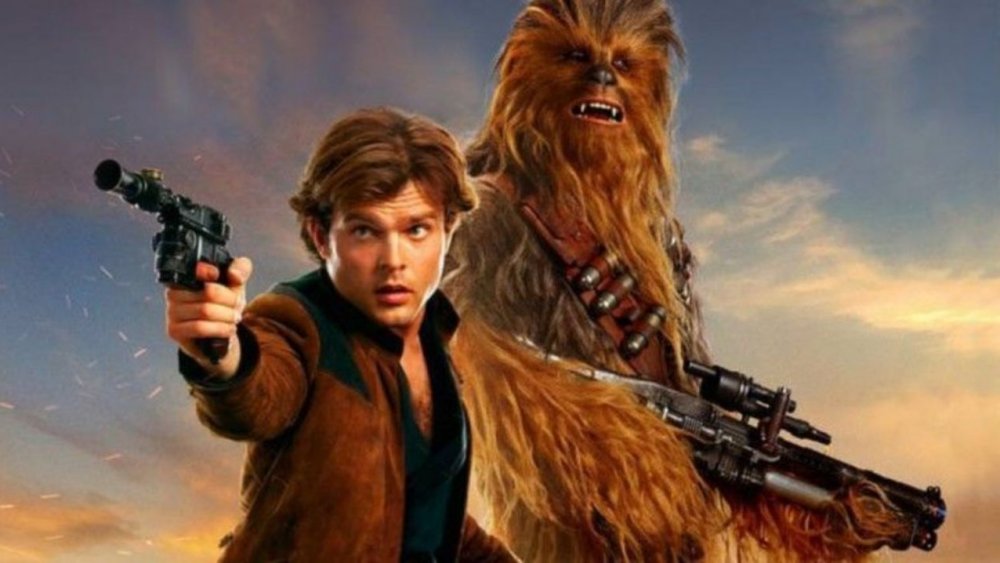 Lucasfilm / Disney
Solo underperformed severely at the box office, garnering only a $392 million worldwide take on a budget of $275 million. This means that Ehrenreich's Han isn't likely to return to the big screen any time soon, but as many a Star Wars fan will tell you, the future of the franchise is looking much brighter on the small screen at the moment, thanks to Disney+.
The first season of Jon Favreau's series The Mandalorian was met with a rapturous reception, and since late last year, unsubstantiated rumors that a Solo spin-off series is headed for the streamer have been flitting about the internet. Taking into account the Star Wars series that we already know are in the works at Disney+, it doesn't seem too far outside the realm of possibility.
Consider that one of those series is an as-yet unnamed serial centered on Rogue One: A Star Wars Story character Cassian Andor (Diego Luna). Like Solo, Rogue One was a one-off feature (albeit one that performed much, much better in terms of ticket sales), and while Luna is a fine actor who brought a lot to the role of Andor, it's safe to say that Han Solo is a slightly more well-known character.
Speaking of which, the Mouse House also has a serial focused on Obi-Wan Kenobi on the way, with Ewan McGregor reprising his role from the prequel movies. If Obi-Wan can carry a series, we see no reason why Han Solo couldn't; heck, with all of the unsavory characters the smuggler has been known to associate with, we can even see Ehrenreich and Suotamo in a Mandalorian-style space western with even more double-crosses, moral dilemmas, and shootouts.
Make it happen, Mickey — it's not wise to upset a Wookiee.