Is Brie Larson Really Lucasfilm's Top Choice For Ahsoka Tano?
The Star Wars rumor mill never shuts down.
Rumor-slinging website We Got This Covered is reporting not only that fan favorite character Ahsoka Tano will feature in an upcoming flick set in the galaxy far, far away, but that Lucasfilm and Disney already have an actor in mind for the part: Captain Marvel's Brie Larson.
First off, in case you're unfamiliar: Ahsoka Tano was introduced in the animated series Star Wars: The Clone Wars and also appeared in Star Wars: Rebels, voiced in both series by Ashley Eckstein. An interesting and complex character who is known to kick massive amounts of ass when the situation calls for it, Tano is one of few Force users not to be associated with the Jedi or the Sith, at least in her later appearances. She is the former Padawan learner of Anakin Skywalker, and after being framed for a terrorist attack on the Jedi Temple, she became a bit soured on the organization, rejecting an invitation to rejoin in favor of forging her own path. She is the only character in all of Star Wars lore known to wield white lightsabers, a signifier of her non-affiliation with the do-gooders or the bad guys.
There appear to be a couple of reasons why the Larson-as-Tano rumor has been picking up steam of late. First, we know that Marvel Studios head honcho Kevin Feige has been tasked with shepherding at least one Star Wars film to the screen in the coming years. Obviously, Feige is a pretty big fan of Larson; not only is she an excellent actor, but she brought both a unique vulnerability and straight-up badass-itude to the role of Carol Danvers/Captain Marvel. That movie, incidentally, grossed over $1 billion dollars at the worldwide box office, so it can fairly be regarded as proof that Larson is more than capable of headlining a major tentpole film.
Second, The Hollywood Reporter had a small additional detail when it was announced in September 2019 that Feige would be sauntering across the hall at Disney to help out with Star Wars. At that time, THR reported that its sources were saying that Feige already had a "major actor" in mind for his movie. (We told you it was a small detail.) Now, this doesn't necessarily mean much; there are a truckload of major actors Feige might be eyeing for his flick, a good dozen or so that he's worked with directly in the Marvel Cinematic Universe. The fact that he wants somebody "major" doesn't exclude Larson, we suppose, so there's that.
Finally, and we should probably tell you at this point that we're going to get into spoilers for Star Wars: The Rise of Skywalker, the character of Ahsoka Tano just made her big-screen debut... sort of. In the climactic final scene in which Rey hands Emperor Palpatine his own ass to bring balance to the Force once again, a chorus of the voices of Jedi past can be heard egging her on, including those of Anakin Skywalker, Obi-Wan Kenobi, Mace Windu, Yoda — and Tano. While it's easy to miss upon first viewing, Eckstein's name in the credits leaves little doubt that the ex-Padawan is indeed among those urging Rey to defeat Palpatine; of course, this also implies that at the time of the events of Rise of Skywalker, Tano is dead, although this could be easily retconned.
In any event, the film canonizes the character as far as the movies are concerned, so it's no big shock that the fan-casting around her would pick up. When it comes to supporting evidence that Larson is being eyed for the role, though, there frankly is none. WGTC is the only outlet reporting that she's in the running, which does not bode well for the rumor's veracity; while the website has accurately reported on a rumor or two in the past, it is typically not a fantastic source of inside information. Sure, Larson has taken to social media to tease fans with the possibility that she's interested in joining the Star Wars family, but that is no kind of official announcement — and until we get one of those, we feel safe filing this rumor under "W" for "Wishful Thinking." We simply have no idea whether Larson will ever pop up in a Star Wars movie at all, or for that matter, whether the character of Tano will appear in a future film.
What do we know so far about the next Star Wars movies?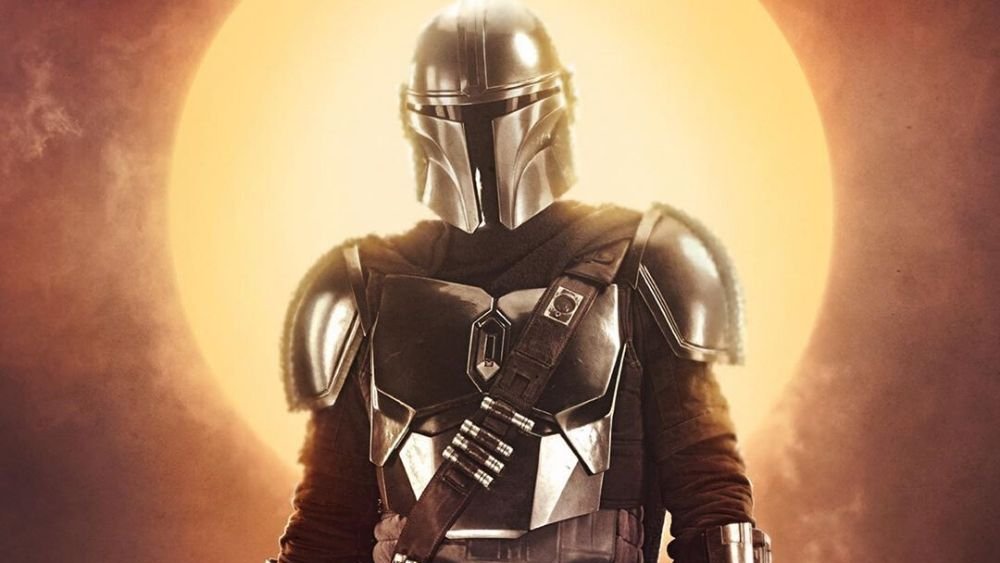 Lucasfilm / Disney
At this point, we know very little about the cinematic future of Star Wars in general. A planned trilogy from Game of Thrones creators David Benioff and D.B. Weiss was scrapped in late 2019; Star Wars: The Last Jedi director Rian Johnson was announced to have been working on a trilogy of own ages ago, but this may or may not still be happening. Feige is on board for at least one film, and... that's really all anyone knows for sure.
One thing we can say with certainty is that we won't be getting another Star Wars movie in 2020, or 2021. Disney CEO Bob Iger announced in April 2019 that the Mouse House plans to pump the brakes on the franchise, both in order to give fans the chance to miss it for awhile and (most likely) to give it a creative reset. The next flick is still slated to hit screens in late 2022, but even that could change.
This doesn't mean, however, that fans won't be able to get any kind of Star Wars fix for three years. Jon Favreau, the creator of the smash hit Disney+ series The Mandalorian, has recently let it be known that the second season of the series will be making its debut in the fall of 2020, and given the popularity of the show (and its adorable breakout character Baby Yoda), it seems safe to say that additional seasons will be forthcoming.

The streamer also has two additional, as-yet untitled series set in the Star Wars universe on the way: one based on the character of Cassian Andor from Rogue One: A Star Wars Story (with Diego Luna reprising the role), and another centered on the iconic Jedi master Obi-Wan Kenobi (with Ewan McGregor returning).
For now, however, Star Wars is an unknown cinematic quantity. Of course, you can count on us to keep our eyes peeled for any news to come down the pike, and we'll be sure to keep you informed.