What Happened To Don Stark After That '70s Show Ended?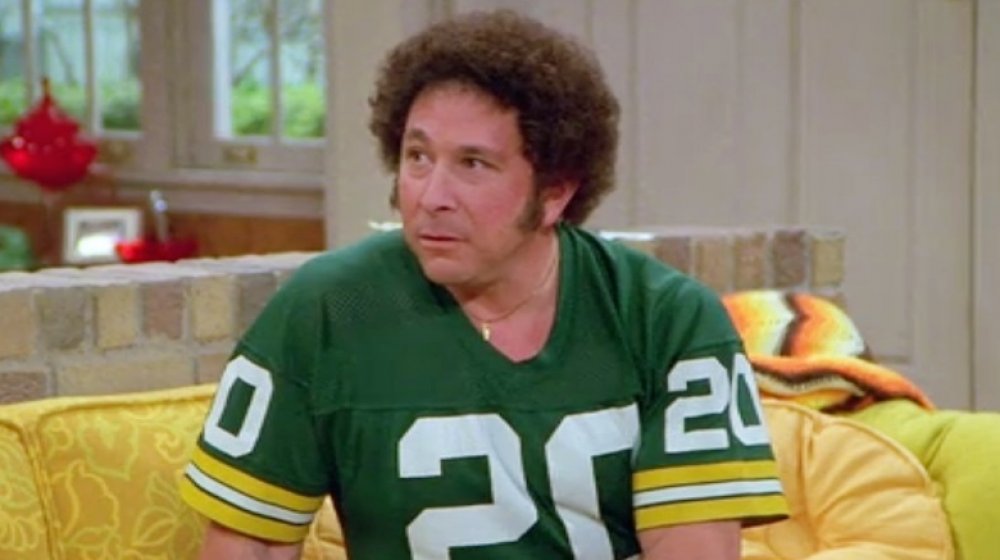 Fox
For all eight seasons of the beloved Fox sitcom That '70s Show, Don Stark portrayed the quintessential bumbling, annoying-yet-good-hearted neighbor, Bob Pinciotti. When he wasn't freaking out his daughter Donna (Laura Prepon) with his enthusiastic dives into every weird trend the '70s had to offer, he was terrorizing her hapless on-again, off-again boyfriend Eric Forman (Topher Grace) or setting up Eric's beleaguered dad Red (Kurtwood Smith) to dunk on him with expert-level punchlines. (Bob: "You know, Red, a swift kick in the ass isn't the answer to everything." Red: "I gotta disagree, Bob!")
Stark, a journeyman actor who had appeared in mainly bit roles in film and television for the couple decades preceding That '70s Show, finally found a signature role in Bob, the perfect match for his portly stature and gregarious demeanor (although, as Eric could tell you, Bob could at times be downright terrifying). His inability to say no to any gaudy piece of jewelry, his fondness for chest-baring leisure suits, and his staunch and genuine love for Donna made Bob a fan favorite — but you may have noticed that, since the series ended, Stark hasn't exactly been keeping a high profile.
This doesn't mean, however, that the actor hasn't been working — and since he held down a key supporting role in one the most popular shows on television for the better part of a decade, it's safe to say that he can probably afford to be choosy about the roles he takes. Here's what Don Stark has been up to since That '70s Show ended.
Don Stark has kept busy with TV and film supporting roles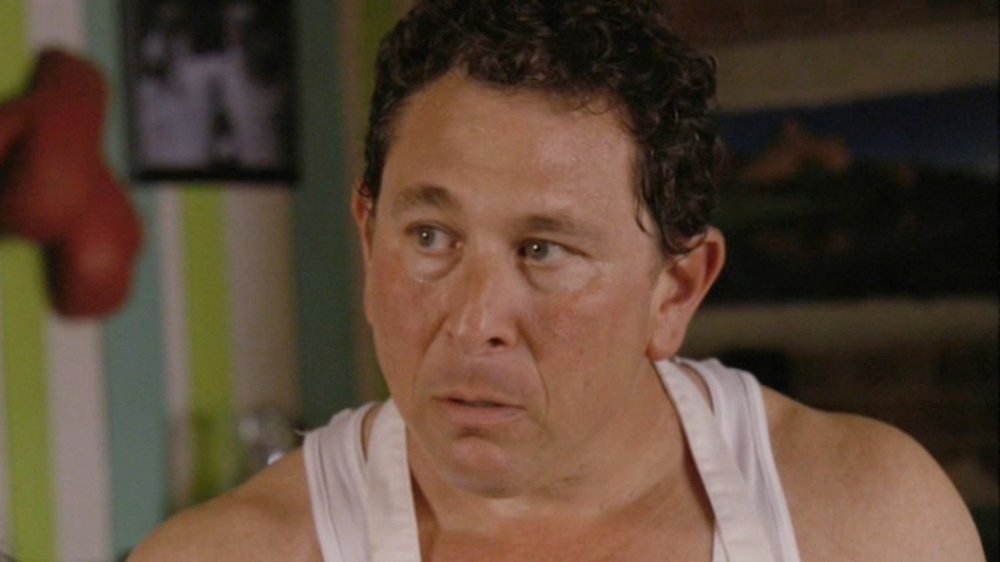 MGM Television
After That '70s Show concluded in 2006, Stark was content to line up the small TV roles to which he had been accustomed before being cast as Bob Pinciotti for the next couple of years. He popped up in episodes of Stargate SG-1, Supernatural, and even the venerable soap opera The Young and the Restless before venturing into features with the low-budget horror flick Dark House in 2009 and the Jeffrey Tambor-starring comedy Meeting Spencer in 2011.
His profile was decidedly low during these years — but then, he began to take on projects with a bit more visibility, even if the parts remained comparatively small. He appeared in the big-budget Disney feature John Carter in 2012, and that same year, he guested in episodes of the hit TV series NCIS, American Horror Story, and The Mentalist.
Ever the consummate professional, Stark's work on these series translated to similarly meaty guest roles in the following years. Between 2013 and 2018, he could be seen in episodes of Castle, The Mindy Project, The Good Wife, and The Strain — but also during this time, he was once again holding down a regular gig on a multi-season series.
Don Stark landed a role on another series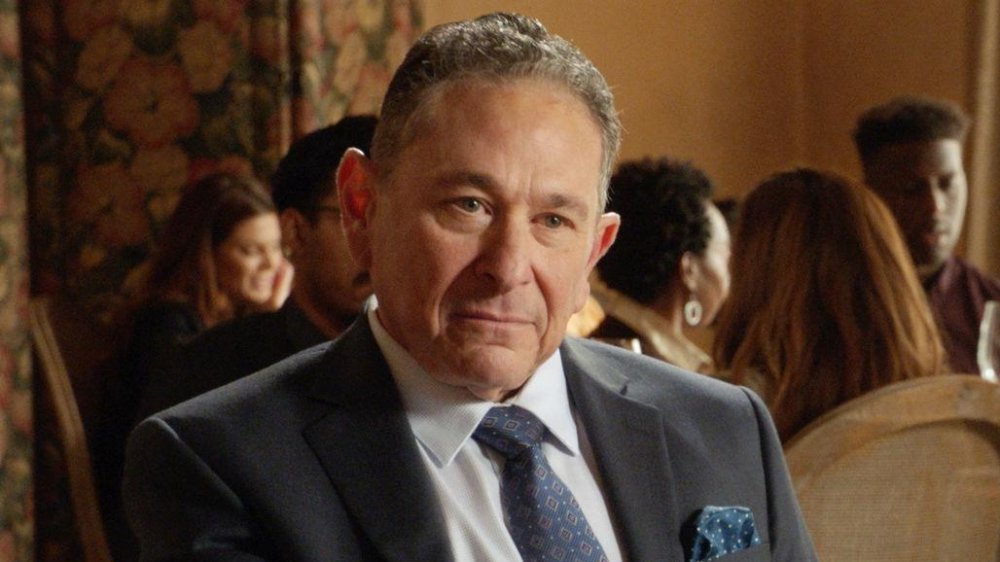 VH-1
In 2013, Stark was cast in a main role in the VH-1 sports drama series Hit the Floor, which followed the melodramatic travails of fictional pro basketball team the Los Angeles Devils' dance squad. Stark starred as Oscar Kinkade, the shady and ruthless owner of the team, a role that was a dramatic turnaround from the goofy and naive Bob Pinciotti.
Also starring in the series was Taylour Paige (White Boy Rick), Logan Browning (Dear White People), Valery Ortiz (Marvel's Agents of S.H.I.E.L.D.), and Dean Cain (Lois & Clark: The New Adventures of Superman).Virtually ignored by critics but a hit with audiences, Hit the Floor lasted for three seasons on VH-1; it was then renewed for a truncated fourth season by the BET network, which canceled the series after that season's conclusion. 
Don Stark is still getting plenty of work
Gabriel Olsen/Getty Images
Since Hit the Floor wound up, Stark has continued to land the kind of roles that any veteran character actor worth their salt would be happy to sink their teeth into. He guest-starred on a season 9 episode of the hit Showtime series Shameless in a memorable role as Congressman Wayne Ubberman, popped up in the 2019 comedy 7 Days to Vegas, and is taking a chance on freshman writer/director Darrell DaVinci Hubbard's call girl comedy Angel Investors, which is currently before the cameras.
Stark's Hollywood ride has been a pretty wild one, but the actor wouldn't have it any other way. In a 2018 interview with The Tidbit, he waxed philosophical about the often tough, but mostly satisfying, life of a journeyman character actor. "Unless you're all in, there's too much disappointment, too many obstacles to go up against," Stark said of his trade. "If you love it — even though it's really hard — then you can sustain yourself mentally, emotionally, and psychologically through the rejection of it, because there's nothing else in the world that you want to do."
Stark then looked back fondly on his career, and with anticipation to the road ahead, offering a bit of advice for those on a similar trajectory. "I've been fortunate. It's been a long, long road," he said. "If you love it, then go for it. But, if you don't, don't bother because you're not going to be happy. Just keep working, that's what actors do. I don't know what the next job will be, but I'm looking forward to the next chance to go play."