Artemis Fowl - What We Know So Far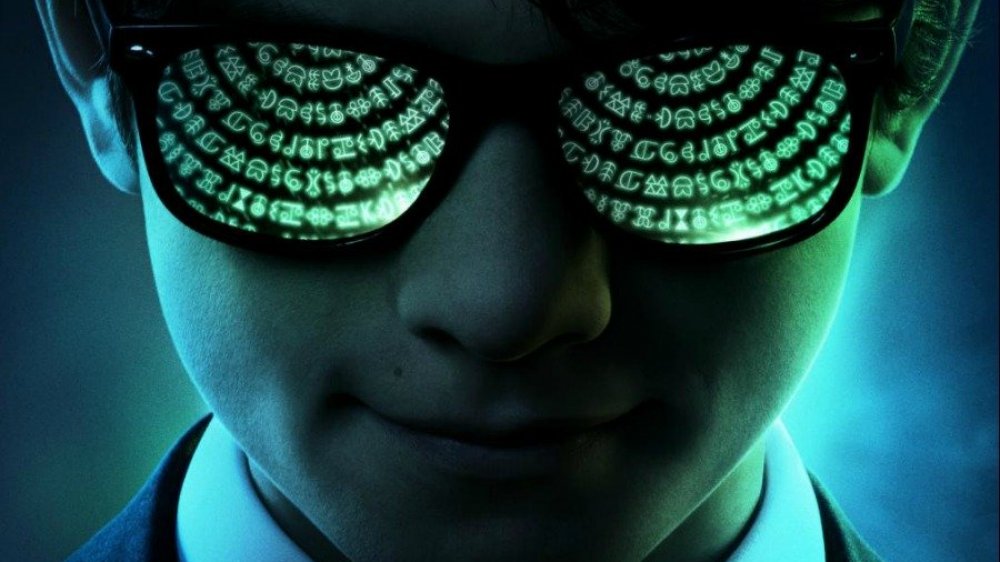 If you tore through all of author Eoin Colfer's Artemis Fowl books in elementary school and dreamed of seeing your favorite characters from the book come to life in a film, your childhood wish is about to come true. In 2020, Disney will release the Artemis Fowl movie, chronicling the adventures of the young criminal mastermind. It's been a long time coming and some false starts, but the day is about to arrive. 
With a cast that combines up-and-coming actors with familiar faces and a plot that balances sci-fi with the supernatural, the big screen adaptation is likely to pull in big crowds. Here's everything we know about the changes between the book and the screenplay, the crazy production process, and newcomers who will star in Artemis Fowl.
What's the release date for Artemis Fowl?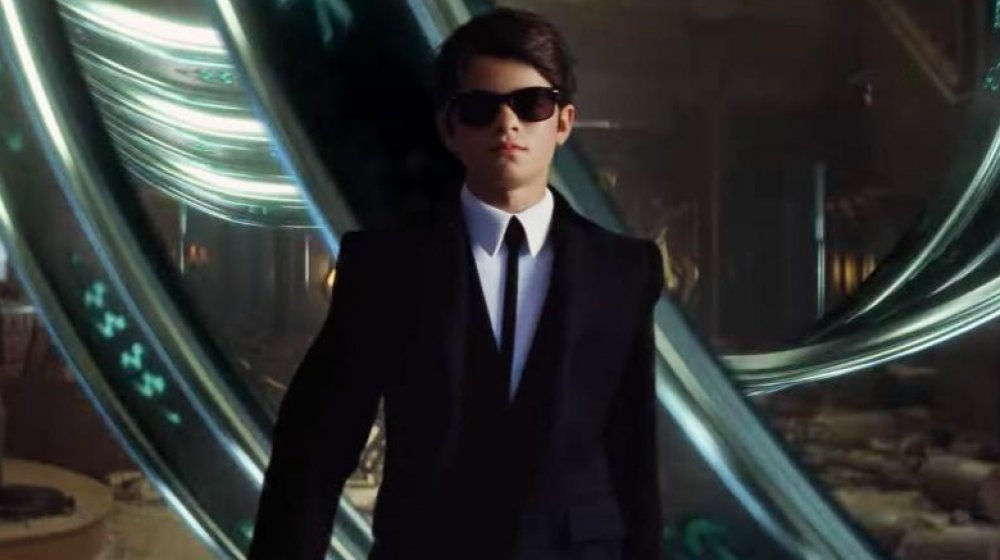 There's been buzz about a possible Artemis Fowl movie for years now, but there were some setbacks in the production process. In fact, studios first expressed interest in a film adaptation back in 2001, but Colfer himself didn't think that it would come to fruition. It wasn't until 2013 that Disney announced that they were planning an Artemis Fowl film. However, it wasn't all smooth sailing from there. The project was slated to be a co-production with the Weinstein Company, but those plans fell apart after Harvey Weinstein's long pattern of abusive behavior came to light. 
Finally, the pieces came together: a new screenplay was written, the actors were cast, and things began moving forward. Originally, the film was supposed to be released on August 9, 2019, but it was rescheduled after the Disney/Fox merger. Artemis Fowl was then set to be released on May 29, 2020, nearly two decades after the 2001 publication of the first book. Restrictions on large gatherings and the operation of non-essential businesses like movie theaters due to the COVID-19 pandemic has prompted Disney to get creative in order to avoid pushing the release date back again. The studio will be releasing Artemis Fowl directly to Disney +, so you can safely watch the film from the comfort of your own home.
A teaser trailer predates Artemis Fowl's release date change
The first teaser trailer for the Artemis Fowl movie was released in November 2018. In the brief preview, we're introduced to Artemis himself and his companion, Butler. We get to see a glimpse of the fairy world, and for just a second, we can see Commander Root exhibiting her powers. However, some major characters are notably absent from the trailer, including Holly Short, the LEPRechaun agent that Artemis kidnaps. 
Why was the teaser trailer released so far in advance of the actual film? Well, note the projected release date of August 9, 2019. It was after the premiere of the teaser that Artemis Fowl fell victim to the Disney/Fox schedule reshuffling, pushed way back to May of 2020. What would have been an early look nine months out from the movie's release suddenly became an awkwardly-timed ad for a product that wouldn't be available for a year and a half.
What is the plot of Artemis Fowl?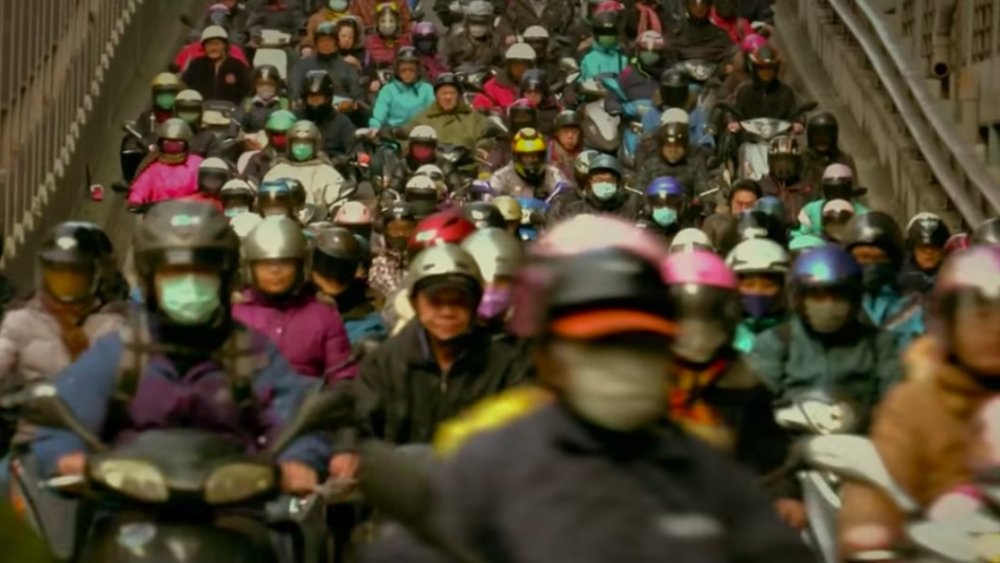 If you've already read Artemis Fowl, you probably have a good idea of what's going to happen in the film. While the script won't follow the book word for word, and the filmmakers have taken some creative liberties with the plot and characters, it's safe to assume that it will follow the book pretty closely. 
But just in case it's been a while since you picked up the book, here's the gist: Artemis Fowl II is a 12-year-old who also happens to be a millionaire and a criminal mastermind. He's just continuing the family business — his ancestors have lived beyond the boundaries of the law for generations. Through extensive research, he discovers that fairies are real, and he enlists his bodyguard, Butler, to help him catch one. He captures Captain Holly Short, a fairy police chief, and holds her for ransom, hoping to use the gold to finance a search for his father, whose mysterious disappearance is driving his mother mad. 
Who is directing Artemis Fowl?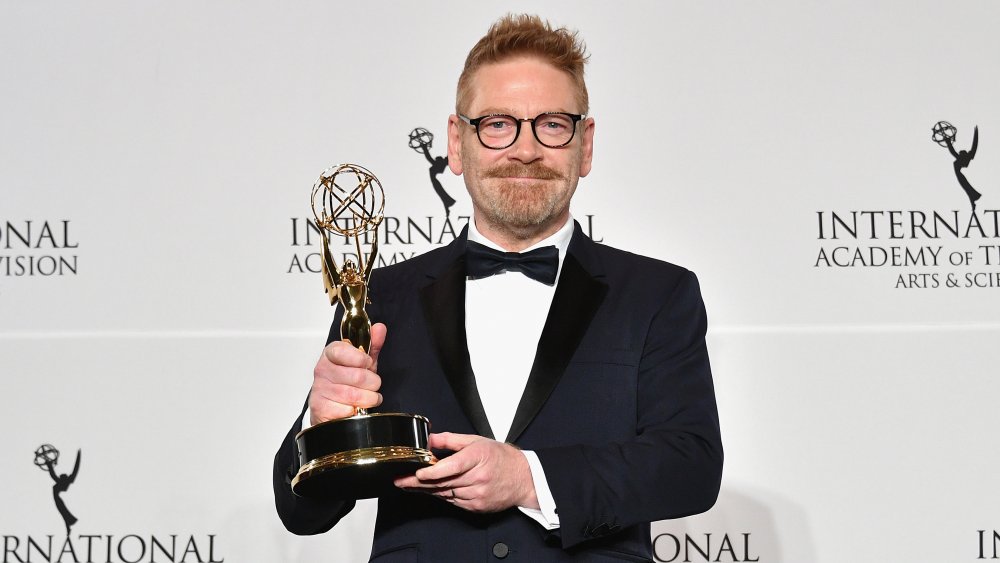 Dia Dipasupil/Getty Images
Kenneth Branagh, who has directed many films that you've probably enjoyed — including Thor, Murder on the Orient Express, and Disney's live-action version of Cinderella — is at the helm for Artemis Fowl. "Artemis has been something I've been developing for three years now. My nephews... were both reading Artemis Fowl four years ago. We were all on holiday together and they said, 'You should have a look at this,' and I did," Branagh told ET Online. A few weeks later, Branagh got a call from Disney, asking if he was interested in working on the film. After enjoying the book with his nephews, he jumped at the chance. 
The screenplay was a collaborative effort between Michael Goldenberg and Conor McPherson, a playwright who is friends with Colfer. Colfer revealed that he resisted getting too involved with the screenplay and put his faith in the writers, reassuring fans that he felt confident in their ability to pull together a great script. 
The challenges of writing the Artemis Fowl screenplay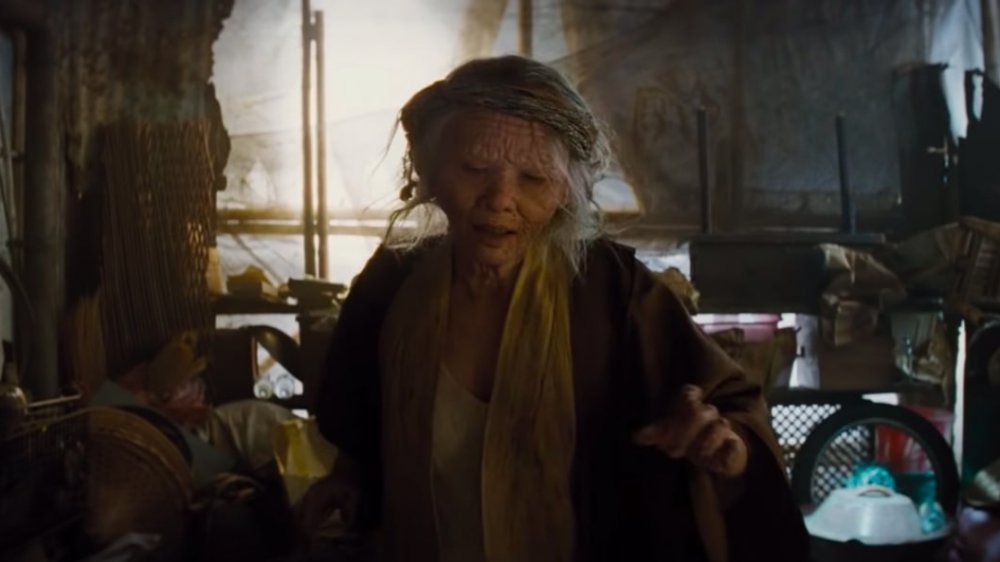 While there has been interest in an Artemis Fowl film for years now, Branagh admitted that this beloved story was difficult to capture on screen. Furthermore, the filmmakers did decide to make some important changes, like gender swapping a major character and incorporating some of the narrative from the second book in the series. Thankfully, it seems like Colfer is happy with the changes, going so far as to tell Branagh that he would incorporate some of the changes in an upcoming reissue of the Artemis Fowl books, which should reassure fans. 
"Although there's something brilliant at the center of it that Eoin's done — translating it to film was challenging," Branagh told ET Online. "It's taken quite some time to find the balance between humor and emotion and magic and the contemporary world." The fact that he was working on such a highly anticipated and long awaited film probably didn't help take any of the pressure off, either! 
How long will the Artemis Fowl movie be?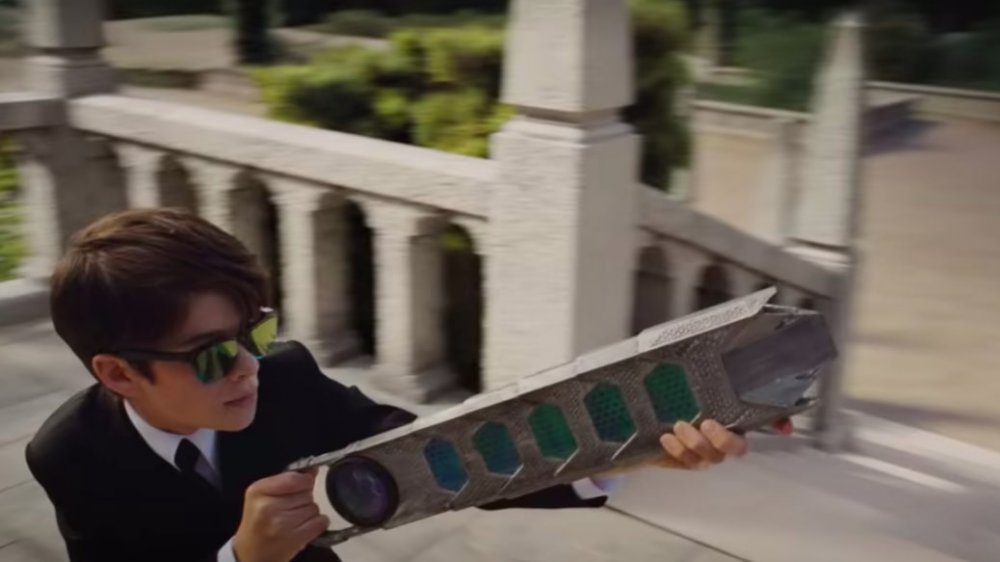 Unlike some film adaptations of popular novels, the Artemis Fowl movie will likely clock in around a breezy hour and a half. This isn't going to be a Lord of the Rings-style adaptation — after all, it's aimed at kids who are fans of the book now, and people who enjoyed it during their childhood.
"I hope, for instance, that the film, like the books, is very rapid, very punch and pacy... As I get older, I'm a fan of shorter and shorter movies," Branagh said. He continued, "Having inflicted very, very long viewing experiences on people... I decided that after that, I'd probably [stick to] 90 minutes."
This is definitely an interesting choice for Branagh, who has directed some exceptionally long films over the course of his career. He joked that he needed to make up for "inflicting" Hamlet on audiences — that particular Shakespeare adaptation was about four hours long. 
Ferdia Shaw will star as Artemis Fowl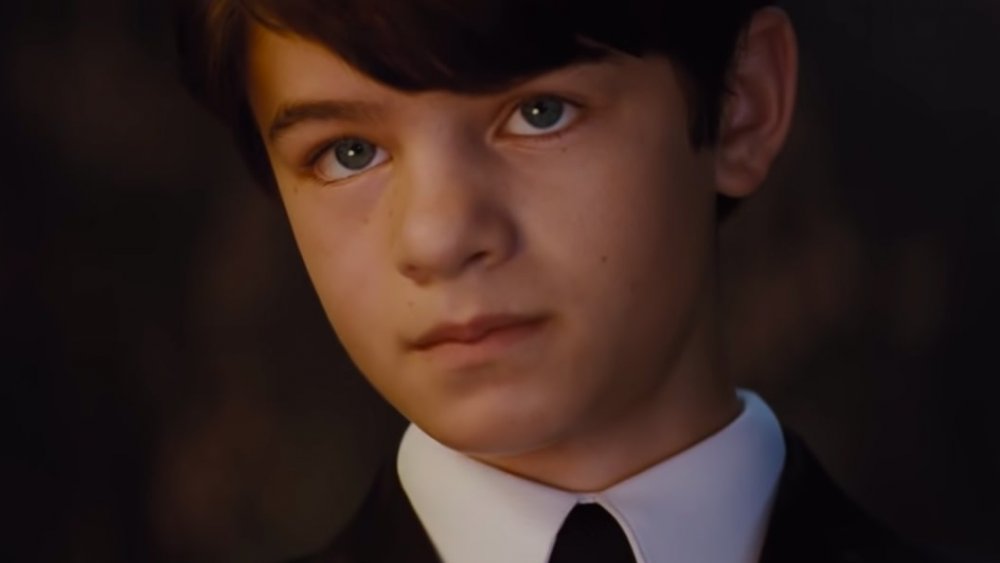 Ferdia Shaw is taking on the leading role of Artemis Fowl, and Kenneth Branagh has nothing but praise for the young actor's work in front of the camera. Shaw is a total newcomer to the world of film — this isn't just his first major role, it's his first role, period. But Branagh said that after auditioning countless actors, Shaw simply fit the part better than anyone else, and that his lack of professional experience was not a hindrance at all. 
"It took months and months and months," Branagh said of the casting process. "We wanted to find someone, if we could, who was Irish, because we're trying to allow that to be a distinctive flavor here." Branagh has taught Shaw to ignore the hype around the film while working — while some might expect him to emerge as the next Daniel Radcliffe, Branagh simply wants him to do his best, enjoy the process, and feel proud of the completed film when all is said and done. 
Lara McDonnell will play Holly Short
Lara McDonnell will appear alongside Shaw as Captain Holly Short. While she did not make an appearance in the teaser trailer, she is going to be a major part of the film, and it's quite likely that she will be featured prominently as Artemis Fowl's marketing ramps up. Unlike Shaw, McDonnell does have some professional acting experience, but this will definitely be her biggest role yet. 
McDonnell had a small part in the romantic comedy Love, Rosie, in which she played a younger version of the protagonist. A couple of years later, she appeared in the TV movie Walk Invisible: The Brontë Sisters, as young Anne Brontë, with Charlie Murphy playing her adult counterpart. Most recently, she played Alannah in the romantic drama The Delinquent Season. Like Shaw, she is also Irish.
Colfer was very happy with the casting for his story's two leads. "I predict they are both going to be big stars," Colfer said of both McConnell and Shaw. 
Judi Dench will play Commander Root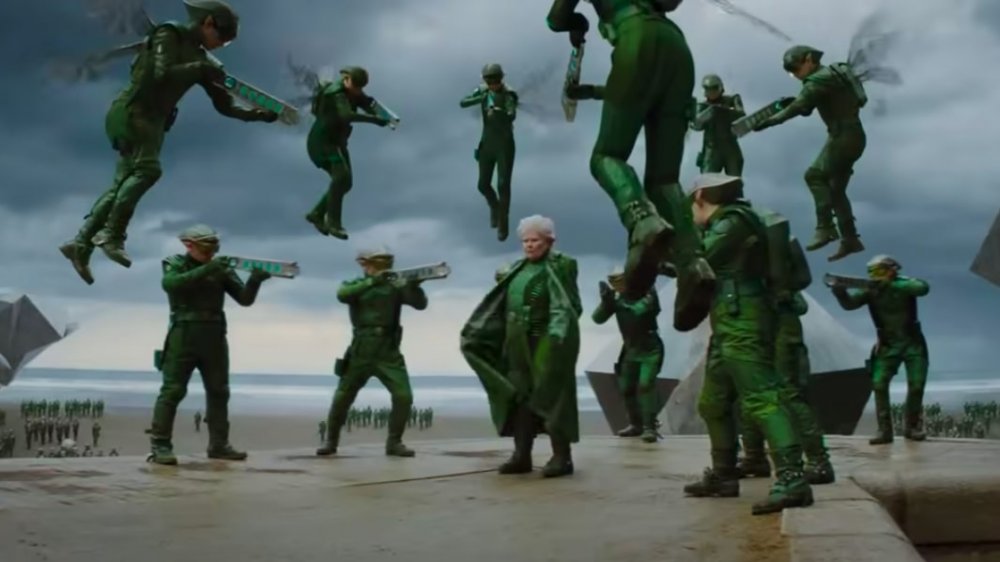 Commander Root will be played by none other than Dame Judi Dench. Branagh has worked with Dench before on Murder on the Orient Express, and he said that he had a "hunch" that she would be interested in playing Commander Root. The character is actually a male character in the books, but both Branagh and Dench were open to trying something new and taking risks. 
Branagh has revealed that Dench was actually a bit nervous about playing Root, even going so far as to say, "I don't know how to play this part." It's not quite like any character that she's played before, so when Dench and Branagh began their work, they acted as though they weren't even rehearsing. Instead, the director simply gave her the chance to get comfortable with the script without aiming for perfection. It's true that fans of the book probably never imagined an actress like Dench playing Commander Root. But with her talent, she'll probably do an incredible job. 
Josh Gad will play Mulch Diggums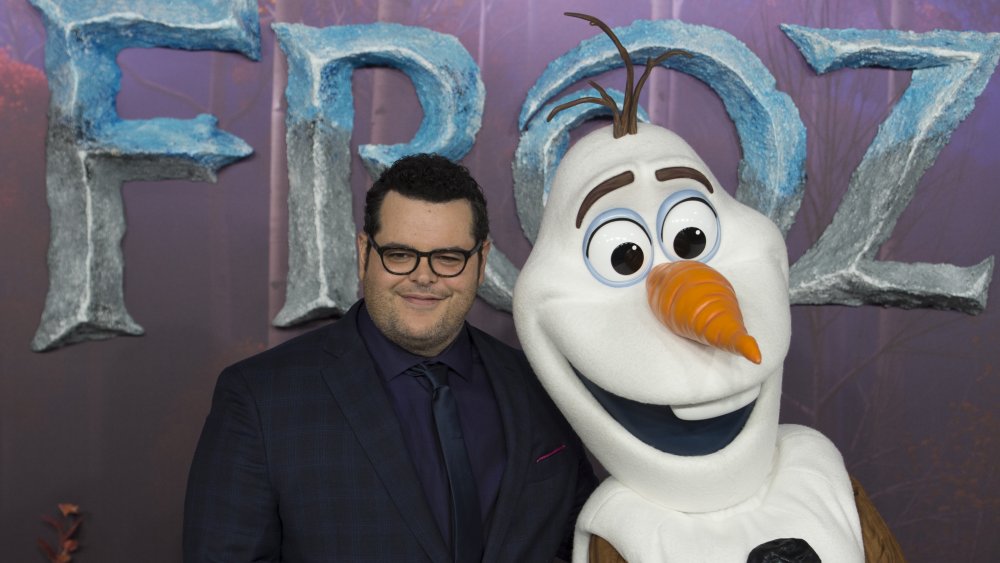 Stuart C. Wilson/Getty Images
Mulch Diggums, a dwarf with the ability to break into fairy dwellings and a habit of stealing anything that isn't nailed down, will be played by Josh Gad. If you've ever seen Disney's Frozen movies (or simply listened to the Frozen soundtrack over and over while babysitting), you'll probably recognize Gad's distinctive voice. He's the actor behind Olaf, the goofy and lovable snowman. Like Dench, Gad also appeared in Branagh's Murder on the Orient Express. You can also see him as LeFou in Disney's live-action Beauty and the Beast, and hear his voice in The Angry Birds Movie and A Dog's Purpose.
Based on his incredible success with Frozen, it's safe to say that Gad is the perfect choice to capture the spirit of Mulch Diggums. However, Diggums is a very different character than the warm-hearted Olaf — he's one of the antagonists in this particular story. It's a crucial role in the story of Artemis Fowl, and it will be interesting to see Gad take on the villain. 
Nonso Anozie will play Domovoi Butler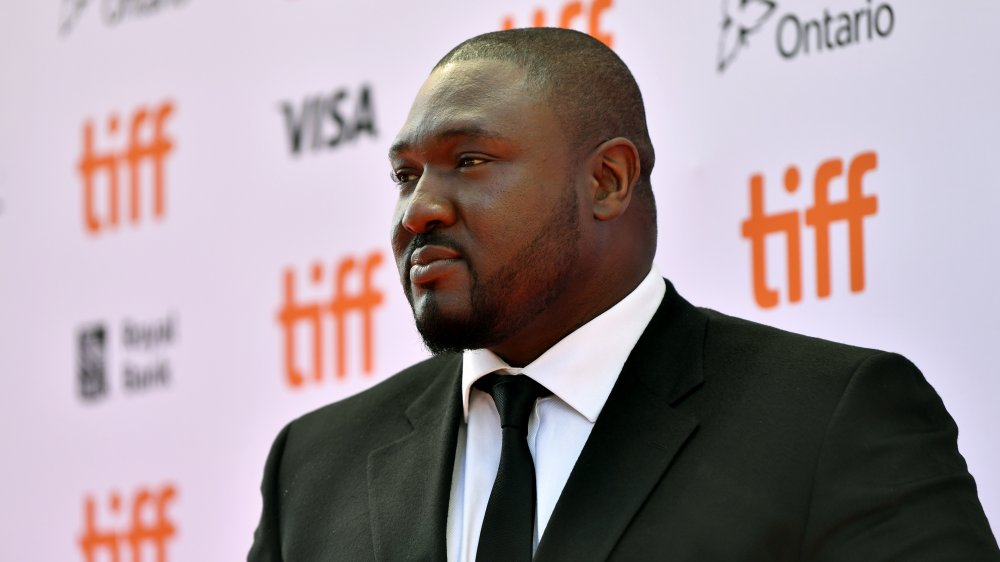 Emma Mcintyre/Getty Images
Are you a fan of Game of Thrones? Then you might think that Nonso Anozie looks a little familiar. Anozie played Xaro Xhoan Daxos, the wealthy merchant in Qarth who tries to win Daenerys Targaryen's hand in marriage. It turns out his claims of enormous wealth are a lie, and Daenerys locks him away in his own vault as punishment for betraying her. 
Anozie will be appearing in Artemis Fowl as Artemis' bodyguard, Butler. He accompanies his young charge on his misadventures and helps him kidnap Holly Short. Butler is featured rather prominently in the teaser trailer, and he will probably be by Artemis' side for most of the film. 
More recently, Anozie appeared in the TV series Zoo. He also worked with Branagh on Cinderella, in which he played the Captain. He is currently working on the film Dragon Rider, which is also planned for a 2020 release, and he is also reportedly attached to star in the upcoming drama The Promise Keeper. 
Are there more Artemis Fowl books in the future?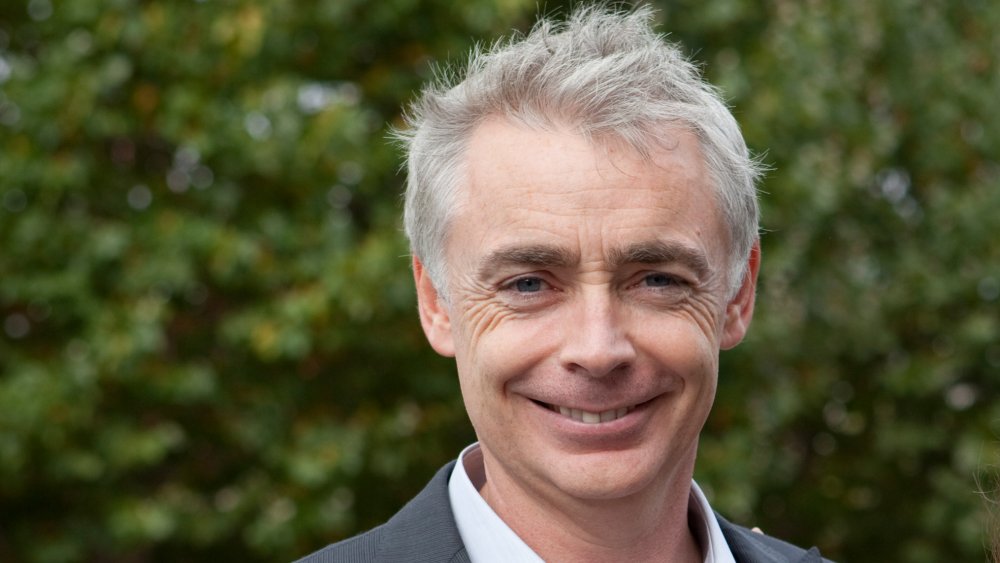 Steve Hardman/Getty Images
If you've been waiting years for the Artemis Fowl movie to come out and you're getting a bit impatient about the release date, you'll be happy to hear that Eoin Colfer recently published a follow up to the Artemis Fowl series titled The Fowl Twins. The twins are based on the author's own sons, Finn and Sean. "This book is just supposed to be pure escapist fun. Kids these days need that, I think. It's all doom and gloom on the news," Colfer told Publishers Weekly. 
Colfer admitted that there was a time when he wondered if he should really focus his energy on writing children's books, or if he should create for an older audience. Eventually, he realized just how special the Artemis Fowl books were for a generation of young readers. "I mean, you create something in your 30s that's a big hit and you get a little precious, thinking, 'I should write something more serious,'" Colfer said. "But then you realize, those eight books, they're my legacy." 
Colfer will also be making a brief appearance in the film as an extra. The author said that all he had to do in his scene was walk across a field with a group of people. He admitted that he was quite tempted to look at the camera the entire time, which gave him a new respect for actors.
A full trailer gives us our best look yet at the world of Artemis Fowl
On March 2, 2020, Disney finally dropped the first official trailer for Artemis Fowl. After the film spent so much time in development, with the release date pushed back over and over again, fans of the books were definitely looking forward to finally get a sneak peek at the film. We see Artemis' father saying goodbye and setting off the whole chain of events, a look at some exciting action scenes, and plenty of mystical creatures. Plus, we get to see Holly Short for the first time.
So far, it does look like the director and writers have taken some creative liberties with the character of Artemis for the big screen. While we definitely see that this promises to be an entertaining flick with an engaging plot, Artemis doesn't come off quite like the anti-hero he was in the books. Disney may be taking a slightly different direction with the character, but on the other hand, a two-minute trailer doesn't reveal the whole story — after all, giving away a film's best moments in the trailer would spoil it!