Disney's Live-Action Remake Trend Can't Last Forever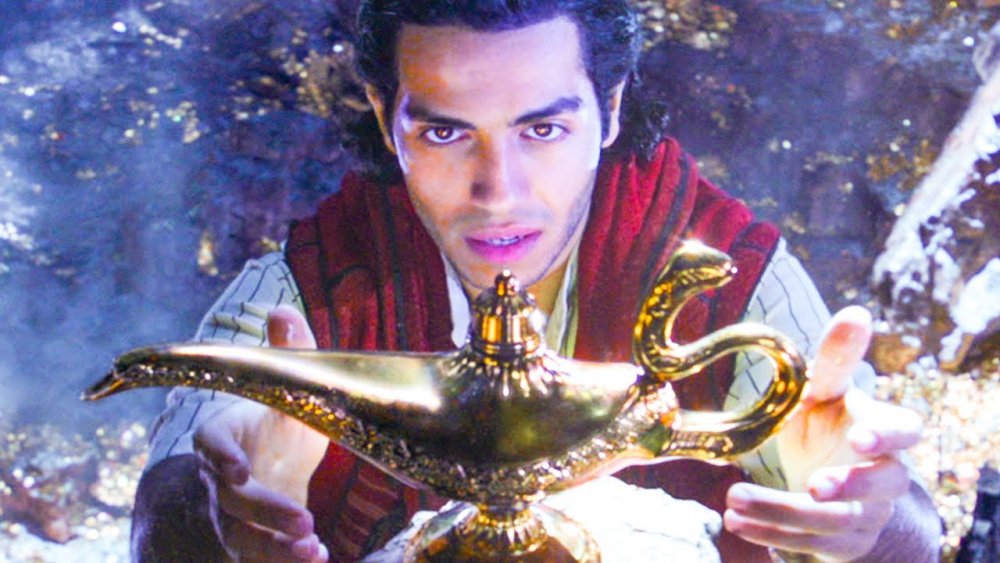 Disney
If you, like us, are enjoying the current crop of live-action remakes of classics from the Disney vault, do so while you can.
In a recent roundtable conversation with several major studio heads, Disney co-chairman and chief creative officer Alan Horn acknowledged that the trend has a definite shelf life — and that despite appearances, the Mouse House is already beginning to step away from it. (via The Hollywood Reporter)
Horn's remarks came at the end of a year during which Disney has had enviable success with their live-action reboots. Of the three such pictures to hit screens in 2019, only one — Tim Burton's Dumbo, released in March — could be considered anything but an unqualified success. Even that film, an adaptation of a decades-old property which was roundly stomped on by critics, managed a $353 million dollar worldwide box office gross — and the others, April's Aladdin and July's The Lion King, both crushed the $1 billion dollar mark globally.
Other live-action remakes with which Disney has enjoyed success in recent years include Kenneth Branagh's Cinderella from 2015, Jon Favreau's The Jungle Book from 2016, and the following year's Beauty and the Beast, all of which turned hefty profits and garnered positive reviews. But in response to a question concerning just how deep into the studio's vault Horn was willing to dig, the CCO seemed to get that there was only so much material that is fondly remembered enough for the live-action treatment — and he also pointed out that some recent such efforts were not direct remakes, but only tangentially related to classic properties.
"There is no question that we, at some point, are going to run out of the kinds of films like Aladdin or Lion King," Horn Said. "We have taken a step past that now, so [the 2014 Angelina Jolie vehicle] Maleficent is a step away from Sleeping Beauty, and [the upcoming Emma Stone starrer] Cruella is a step away from 101 Dalmatians. But there is no question it's a finite universe."
Well, that's true — Disney doesn't have infinite animated classics, but they sure have a lot. It's interesting, though, that Horn pointed out that Maleficent and Cruella apparently represent early stabs at exploiting established IP without actually doing full-on remakes. Even more so because Maleficent was a surprise smash, raking in in $758 million dollars worldwide. For those keeping score at home, that's only about $25 million dollars less than the hotly anticipated Deadpool would do just two years later, and we're talking about an origin story for the villain of Sleeping Beauty. 
That flick's success even allowed Disney to test the franchise waters for these types of ancillary properties, and the forecast (so far) is good. Sequel Maleficent: Mistress of Evil hit screens on October 18, and it won its first two weekends en route to a $297 million dollar global box office cume after just two weeks. Oh yeah, and it accomplished that by edging out the red-hot Joker in its third and fourth weekends.
Even if Disney does tap out its highest-profile candidates for the live-action treatment in the coming year or two, Horn's telling mention of this direction could be interpreted as a sign of confidence that the studio is securing the right talent to maximize the potential of its classic material for decades to come. After all, as Mouse House CEO Bob Iger recently explained (in the middle of delivering a stinging rebuke to Marvel's sudden glut of critics), Disney is all about telling well-crafted, relatable stories — and if oh, say, Ryan Coogler suddenly decides that he has an amazing, thought-provoking yarn to spin centered on Mushu from Mulan, we would be inclined to let him.
What Disney live-action remakes are coming out next?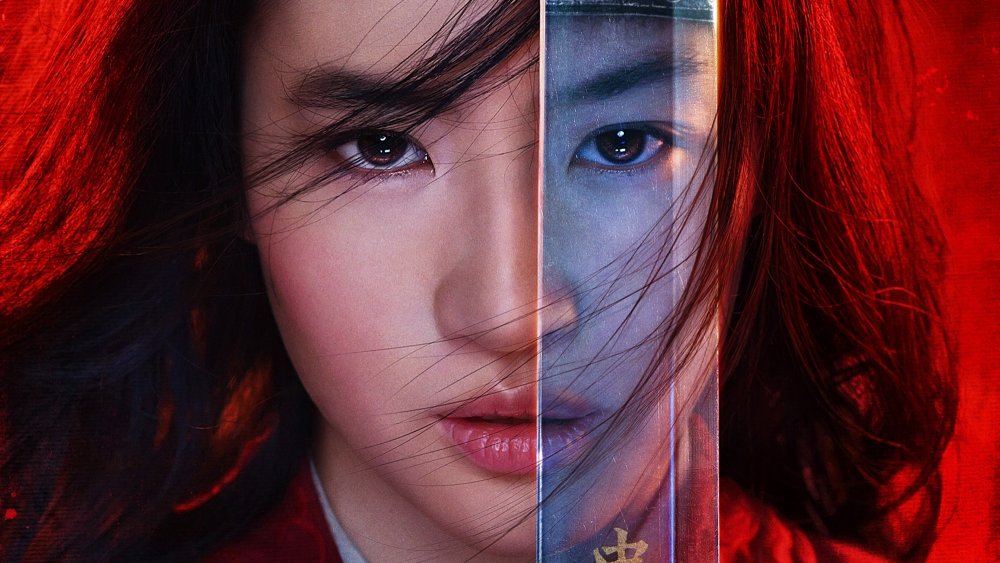 Disney
Speaking of that particular classic, the live-action adaptation from director Niki Caro (Whale Rider) and starring veteran Chinese actress Lifei Yiu is Disney's next theatrical offering; it'll hit screens on March 27, 2020. Full disclosure: there will be no Mushu and no musical numbers, yet the movie somehow looks freaking incredible. It'll be preceded by a streaming-only release: Lady and the Tramp, which will be among the inaugural original films available on Disney+ when the service debuts on November 12.
Next up is the aforementioned Cruella, which is being helmed by Craig Gillespie (I, Tonya); in addition to Stone, it stars Emma Thompson (Men in Black: International), Mark Strong (Shazam!), and Paul Walter Hauser (Cobra Kai). It'll be in theaters on May 28, 2021.
Beyond that, there are no official release dates that have been announced for any of the projects in development, which are numerous. On the theatrical front, we have The Little Mermaid, a redo from Oscar winner Rob Marshall (Chicago) starring singer Halle Bailey; Snow White and the Seven Dwarves, which has found a screenwriter in Erin Cressida Wilson (Secretary) and will be helmed by The Amazing Spider-Man's Marc Webb; and an untitled sequel to The Jungle Book, which Favreau will return to direct. Projects based on Pinocchio, The Hunchback of Notre Dame, and Lilo & Stitch are also in the pipeline with writers attached. 
Additional announced movies are thought to be headed to Disney+, including Godmothered, an exploration of the world of the fairy godmothers in Sleeping Beauty from Bridget Jones' Diary director Sharon Maguire; The Sword in the Stone, a redo of the animated 1963 classic; and a remake of Peter Pan from director David Lowery, who previously helmed 2016's live-action take on Pete's Dragon.
Of course, it seems like a new remake, spin-off, or TV series is announced every month or so, and with the launch Disney+ swiftly approaching, that doesn't seem likely to change. We'll keep an ear to the ground for every new project ol' Mickey deigns to send our way, and we'll keep you up to speed.