Josh Gad Says Beauty And The Beast Script Didn't State 'LeFou Is Gay'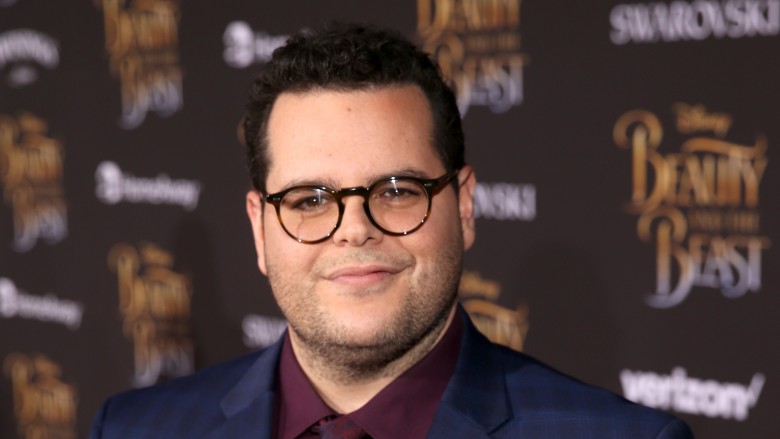 Getty Images
Beauty and the Beast is back in headlines today, but this time, for a slightly more confusing reason. Following the news that the upcoming remake of the Disney classic would be breaking ground for its inclusion of an "exclusively gay moment," actor Josh Gad squashes the buzz and states that the script didn't say LeFou was gay.
Director Bill Condon implied that LeFou would have a "a nice, exclusively gay moment in a Disney movie," but it doesn't seem as though that's entirely the case. As reported by USA Today, Gad, who plays the dimwitted outlet for all of Gaston's frustrations, hadn't seen or heard anything about LeFou being the first openly gay character featured in a Disney movie. Gad stated that "there was nothing in the script that said 'LeFou is gay.'"
Even Condon, who had made the original allusion, believed his phrasing may have been "overstated." Additionally, he mentioned that he's a little upset over discussing the "exclusively gay moment" in the first place: "I have to say my heart skins a little. I like the idea of it coming as this surprise, and I hope people don't know where it's coming."
At the film's world premiere earlier this week, Gad mentioned that he's "really proud" to play the character. "What was most important to me was taking a character that is wonderful and so iconic, but is defined by cartoon conceits in the [original] movie... and expanding on that, giving him dimension, making him human," Gad told USA Today.
So, will fans see the much-talked-about moment in the film, or is it all a ruse? Condon somewhat cleared the air in saying that LeFou's sexuality will be addressed, but it will be a "lovely little sprinkling" of instances (via Variety). Gad confirmed this, too, in saying, "As subtle as it is, I do think it's going to be effective and I do think it's important."
Well, that sounds pretty promising to us!
Beauty and the Beast
opens on March 17, starring Emma Watson, who went through some
grueling scene-work
during her time on the
Harry Potter
set.