What Daniel Radcliffe Has Been Doing Since Harry Potter Ended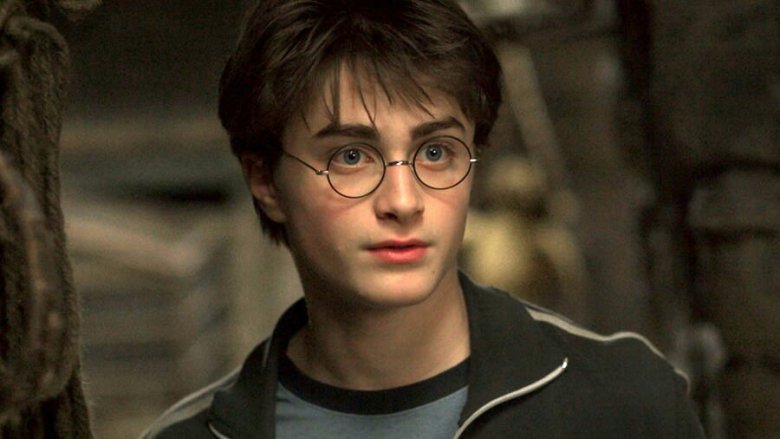 Taking on an iconic role like Harry Potter has the potential to tank a young actor's career, keeping them from moving on to other projects, but luckily, British star Daniel Radcliffe has established himself as an extraordinarily versatile actor in the years since he retired his Hogwarts robes. While Radcliffe could easily have been pigeonholed after spending a decade playing the world's most famous young wizard, thanks to an abundance of talent and plenty of daring choices, he's proven a promising adult actor with plenty of star power. Here's what Daniel Radcliffe has been up to since Harry Potter came to a close in 2011.
Radcliffe's time at Hogwarts wasn't always so magical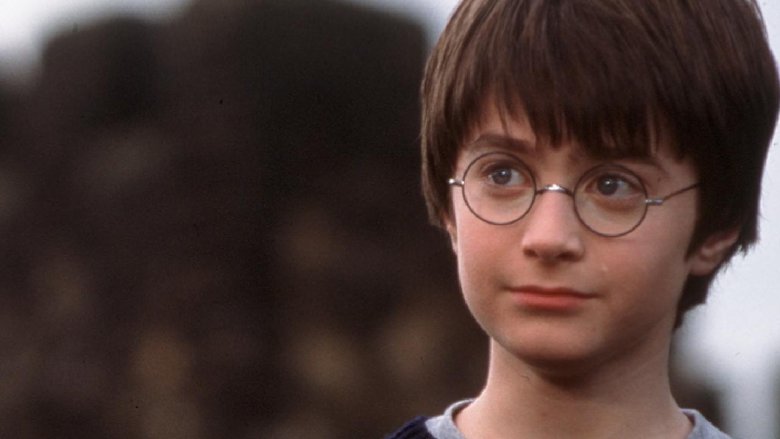 Radcliffe kicked off his career at just 10 years old when he appeared in a BBC adaptation of Charles Dickens' David Copperfield, but as everybody knows, he booked the project that would make him an international superstar soon after. Famously, Radcliffe was taking a bath when his father, who had recently run into Potter producer David Heyman at a play and discussed the possibility of his son joining the project, shared the good news with him, causing him to promptly burst into tears.
While filming the Harry Potter movies, Radcliffe struggled with his newfound fame — in one specific example, he dropped out of school after he was targeted and sometimes bullied by his classmates — but he tried to stay as grounded as possible, even asking his parents to invest his enormous paychecks rather than receiving them himself. However, as Radcliffe continued to play the humble Boy Who Lived who held the fate of the wizarding world in his young hands throughout his teenage years, he turned to alcohol to cope with the pressure of stardom. Radcliffe has admitted that he drank so heavily that he would sometimes still be drunk on the Harry Potter set. (The star stopped drinking in 2010.) 
By the time he closed out the film series in 2011, Radcliffe said that he was extremely proud of his role, and recently, he said he wouldn't be at all surprised if a reboot happened pretty soon. However, he seems to want at least some distance from the blockbuster series; in November 2018, Radcliffe opened up about his decision to not attend the Harry Potter play, Cursed Child, which is currently playing in both London and New York.
Radcliffe's radically different roles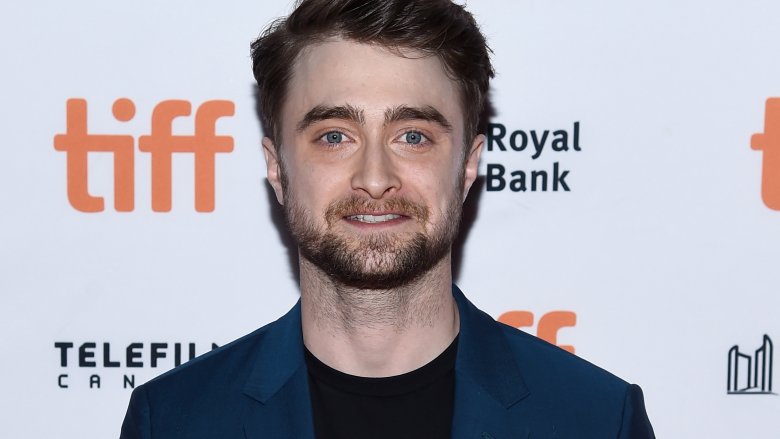 Amanda Edwards/Getty Images
In the midst of the grueling shooting schedules on Potter and while dealing with thee inescapable notoriety that came along with the success of the franchise, Radcliffe found time for a few other projects. He appeared in a few small films before Harry Potter ended — including 2007's December Boys and My Boy Jack, a movie made for ITV that also starred Carey Mulligan) — but his biggest profile part was undoubtedly his stage role in Equus, a daring, disturbing gig which required him to appear on stage nude. Alongside the late Richard Griffiths, who also appeared in the Potter films, Radcliffe received rave reviews for playing extremely against type. Later, he continued his stage career in a very different project, singing and dancing with John Larroquette in the 2011 revival of How to Succeed in Business Without Really Trying. Radcliffe went on to appear in other stage projects like The Cripple of Inishmaan (penned by Three Billboards Outside Ebbing, Missouri scribe Martin McDonagh) and The Lifespan of a Fact alongside Bobby Cannavale and Cherry Jones (a role for which he studied by working as an actual fact checker at The New Yorker).
In the aftermath of Potter, Radcliffe has worked hard to make sure his film career is as challenging and eclectic as possible, which has produced some seriously great results overall. His first film role post-Potter was in the 2012 horror movie The Woman in Black, which served as an ideal bridge from his fantasy roots to other genres. Radcliffe kept his horror streak going in 2013's Horns, in which he played a man falsely accused of rape and murder who suddenly gains supernatural crime-solving abilities (as well as the titular set of horns). Later, he would front another fantasy project: 2015's Victor Frankenstein, playing Igor, the assistant to Dr. Frankenstein (James McAvoy) and the main protagonist of the film.
Aside from fantasy-adjacent genres, Radcliffe has performed in everything from brooding dramas to romantic comedies since the Harry Potter franchise ended. In 2013, he took on the role of Allan Ginsberg in Kill Your Darlings, also starring Dane DeHaan as Lucien Carr. Radcliffe received positive attention as the young Ginsberg, who moves to New York and explores his burgeoning sexuality during the whirlwind Beat generation. That same year, he appeared with Zoe Kazan and Adam Driver in The F Word (also marketed as What If?), a charming romantic comedy about a friendship that becomes something more, which performed well critically thanks to a quick-witted script and the easy chemistry between Radcliffe and Kazan. Radcliffe also returned to his roots by starring in a huge studio effort – Now You See Me 2, featuring Jesse Eisenberg, Woody Harrelson, Dave Franco, Lizzy Caplan, Morgan Freeman, and Mark Ruffalo. 
Additionally, Radcliffe has taken some huge risks in his smaller films — the most notable of which was his leading role in Swiss Army Man, a 2016 movie in which he infamously plays a farting, talking corpse alongside Paul Dano. Other independent projects of Radcliffe's include 2016's well-reviewed Imperium with Toni Colette, Greg McLean's Jungle, and Beast of Burden opposite Laurence Fishburne. 
As of September 2019, Radcliffe is starring as Craig Bog on TBS' anthology comedy series Miracle Workers.
Clearly, Radcliffe has spent years stretching his acting chops — and though he says he's still happy he played the title role in the Harry Potter franchise, he also has an illustrious and varied career ahead of him if he continues on the same path. From boy wizards to flatulating cadavers, there seems to be nothing Radcliffe can't play. Ultimately, his willingness to take on any role, no matter how out-there or daring, is extremely impressive for such a young yet accomplished star.