All The Best Stuff Coming To Netflix In December 2019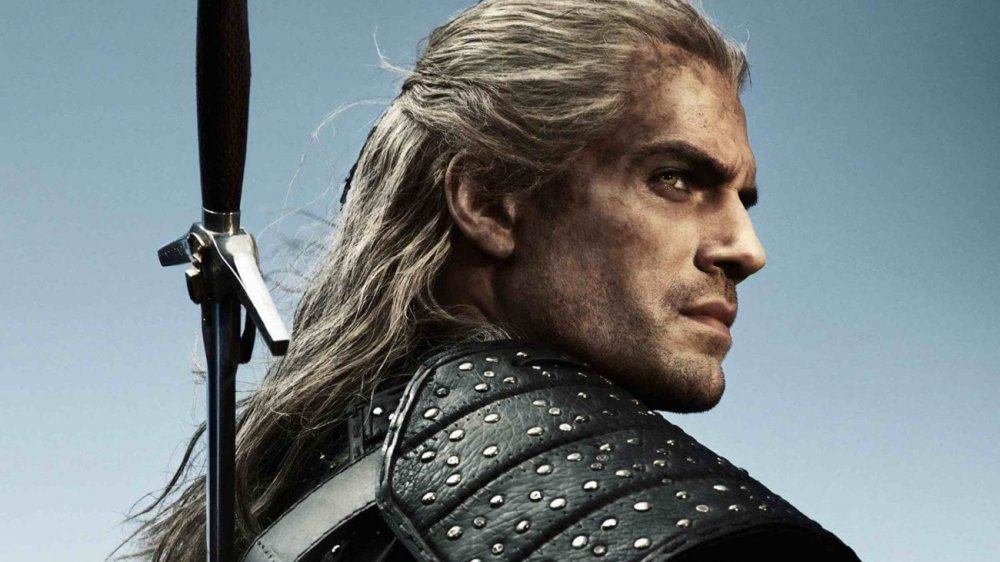 Netflix
Whether you're a Scrooge stan or you've already broken out your favorite holiday sweater, Netflix is hoping to make those long, cold winter nights more bearable with its December offerings.
Unavoidably, some of Netflix's December 2019 additions are designed to be as fluffy as gently falling snow — like the third installment of the hit franchise no one saw coming, A Christmas Prince. However, a couple of the streamer's holiday films come with more bite than you might expect, and there are some comedy specials that have just enough sprinkling of festive feel without being overpoweringly jolly. 
Those doing their best to avoid any trace of festivities can take comfort in hyped-up Serious Dramas: a Michael Bay action movie that promises to be exactly as over-the-top as you'd hope, and a handful of eerie thrillers. There are even a couple of haunting rue crime documentaries that promise the truly morbid an escape from peace and joy. And what better way to count down the dwindling days of 2019 than with a series that takes you from boring old planet Earth into space, or brings you on a monster-hunting journey with Superman? 
Here's all the best stuff coming to Netflix in December 2019.
Get merry with the best holiday movies on Netflix in December 2019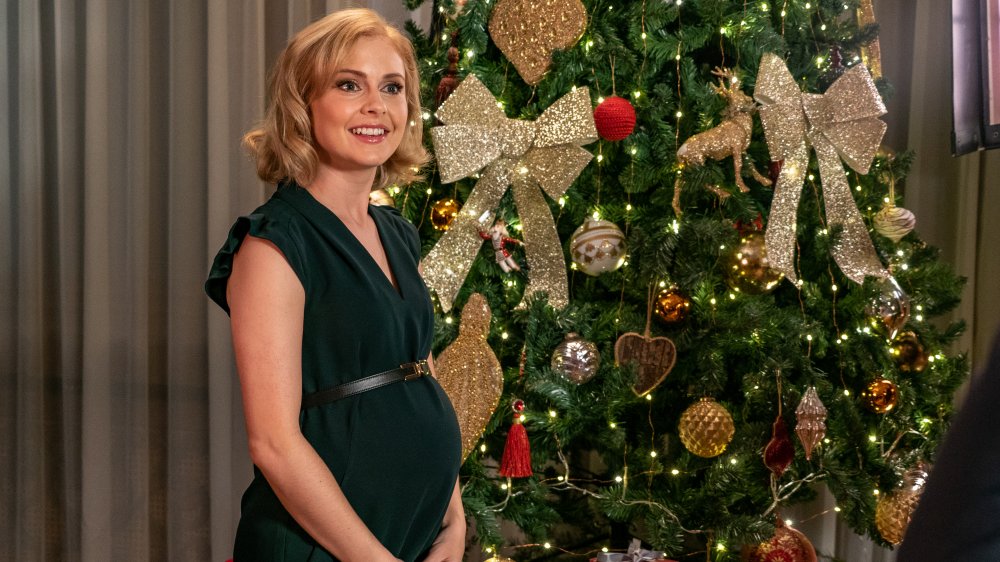 Netflix
To the festive stuff first. This year's most hotly anticipated Netflix holiday movie — among a certain segment of your family anyway — is A Christmas Prince: The Royal Baby. Set for release on December 5, the flick is the second sequel to 2017's surprise hit A Christmas Prince, in which American journalist Amber (Rose McIver) falls for royal Richard (Ben Lamb), the prince of fictional European-ish country Aldovia. After last year's A Christmas Prince: The Royal Wedding, now-Queen Amber is pregnant with the couple's first child and heir to the throne — but she's also out to solve a mystery involving a missing peace treaty.
Staying in candy-cane-sweet territory is another festive sequel, A Cinderella Story: A Christmas Wish — the fifth movie installment of 2004's A Cinderella Story, which starred Hilary Duff and Chad Michael Murray. In this one, out on Netflix on December 1, aspiring singer Kat (Laura Marano) must overcome her "wicked" step family to perform at a gala, while nabbing a handsome, er, Santa along the way.
Fortunately for the less jolly among us, there are some offbeat festive offerings that temper that serving of sweetness with a twist of something darker. On the surface, Home for Christmas, also out December 5, has all the hallmarks of the frothiest of holiday films: a career-driven, sweater-clad, perpetually single young woman tells her judgmental family she has a boyfriend 24 days before Christmas, and now has to actually find one. But Home for Christmas is Norwegian, which brings a more deadpan sensibility to the whole affair, and somehow stretches into an entire series. 
And if that's still too Lifetime, ditch the snow for the desert with Especial de Natal Porta dos Fundos, a Brazilian parody in which the hungover apostles try to remember what happened at the Last Supper — so they can find the now-missing Jesus.
December 1
A Cinderella Story: A Christmas Wish (2019)
December 5
A Christmas Prince: The Royal Baby (2019)
Home for Christmas (2019)
December 6
Spirit Riding Free: The Spirit of Christmas (2019)
Three Days of Christmas (2019)
December 9
A Family Reunion Christmas (2019)
December 12
Especial de Natal Porta dos Fundos (2019)
Find real holiday cheer with the best comedies on Netflix in December 2019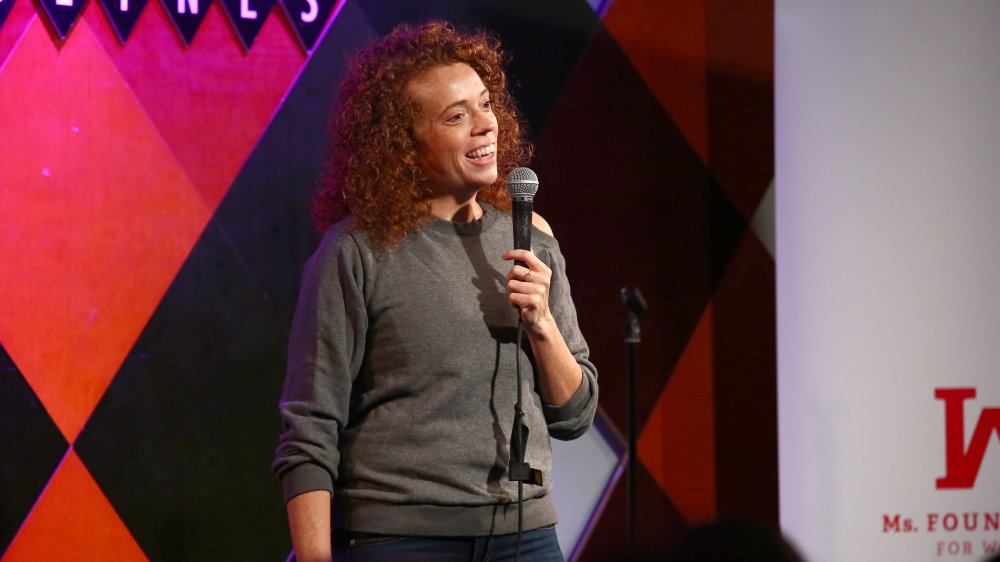 Astrid Stawiarz/Getty Images
Nothing breaks up the tedium of forced holiday gatherings like a comedy, and Netflix has loaded its December schedule with specials from comedians you know and have likely chuckled at.
A few keep with the festive theme — including British comedian Jack Whitehall's special Christmas with my Father (arriving December 12), and Tiffany Haddish: Black Mitzvah (hitting Netflix on December 3), in which the actress and comedian talks about her Jewish roots and her growing success. 
Possibly the oddest title comes in the form of John Mulaney & The Sack Lunch Bunch, which debuts on December 24. Pitched as an old-school variety show and designed in the style of Mister Rogers' Neighborhood, the special features celebrity guests like Natasha Lyonne and Jake Gyllenhaal trying to entertain children (and viewers).
Meanwhile, strictly for grown-ups, Michelle Wolf has written for Late Night with Seth Meyers and The Daily Show with Trevor Noah, but she's probably most famous-slash-infamous for her roast of the Trump administration at 2018's White House Correspondents' Dinner. Her newest comedy special premieres on Netflix on December 10, and promises to cover similar hot-button issues — including "woke" culture, feminism, and, uh, otters.
Alternatively, if you just want classic comedy movies and not stand-up specials, all three Austin Powers movies hit the streaming service on December 1.
December 1
Austin Powers: International Man of Mystery (1997)
Austin Powers: The Spy Who Shagged Me (1999)
Austin Powers in Goldmember (2002)
December 3
Tiffany Haddish: Black Mitzvah (2019)
December 6
Astronomy Club (2019)
December 10
Michelle Wolf: Joke Show (2019)
December 12
Jack Whitehall: Christmas with my Father (2019)
December 17
Ronny Chieng: Asian Comedian Destroys America! (2019)
December 24
John Mulaney & The Sack Lunch Bunch (2019)
Trade sweetness for seriousness with the best dramas on Netflix in December 2019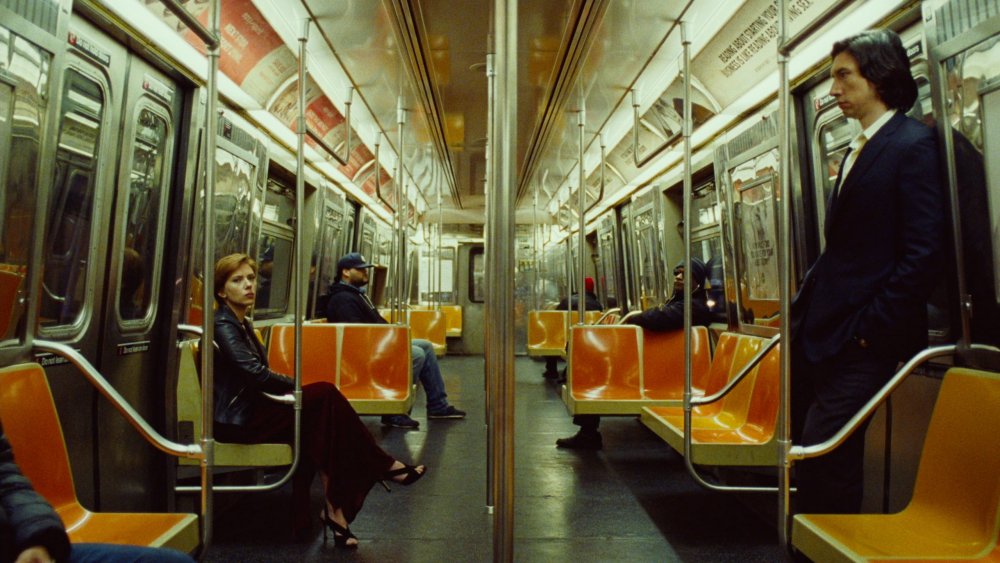 Netflix
Need to escape all that good cheer with something thought-provoking? Go tried, tested, and Academy-approved in the form of the Denzel Washington-starring biopic Malcolm X, out December 1, or the Eddie Redmayne-led drama The Danish Girl, out December 16. If those two picks are too heavy, the action-drama Lawless, out December 29, stars Tom Hardy and Shia LaBeouf as fast-driving bootleggers in Prohibition-era Virginia, and is mostly an excuse for old-school car chases.
If you're in the mood for something new, Netflix has two quite different offerings. On December 6, we finally get to see whether Toronto International Film Festival darling Marriage Story is worth the hype. Directed by Noah Baumbach, the film stars Adam Driver and Scarlett Johansson as a couple whose marriage is disintegrating — the perfect antidote to all that family time. Then, on December 20, we get to watch Jonathan Pryce and Anthony Hopkins duke it out as Cardinal Bergoglio (a.k.a. current Pope Francis) and Pope Benedict, respectively, in Two Popes, the true story of the pair's rivalry and attempts to determine the future of the Catholic Church. We can see the gleam of Oscar trophies already.
December 1
Malcolm X (1992)
December 4
Let's Dance (2019)
December 6
Marriage Story (2019)
December 11
The Sky Is Pink (2019)
December 15
A Family Man (2016)
December 16
Burlesque (2010)
The Danish Girl (2015)
December 20
Two Popes (2019)
December 26
The App (2019)
December 29
Lawless (2012)
Get your adrenaline fix from the best action movies on Netflix in December 2019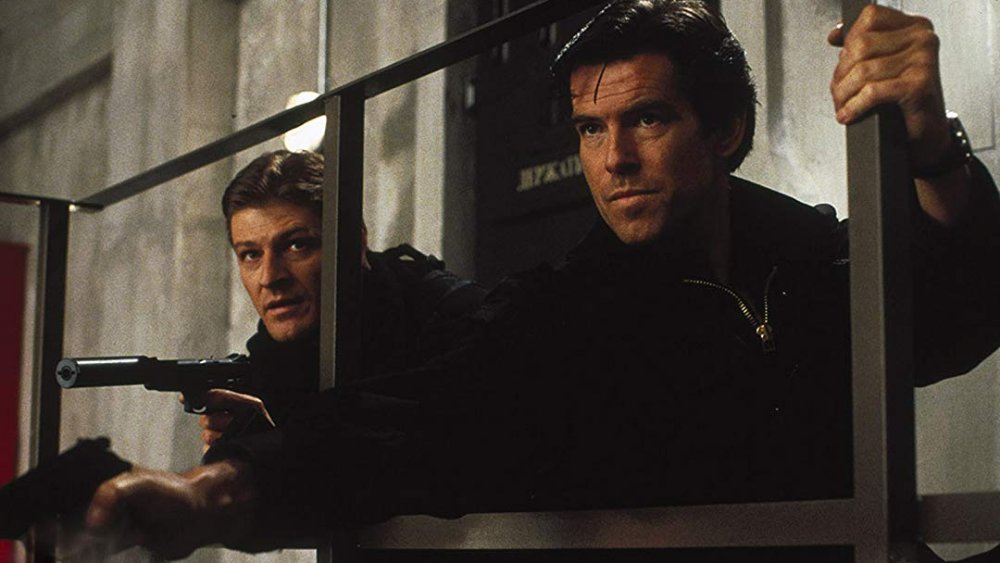 Eon Production/United Artists
Shut out the cold nights and warm up with fight-packed, explosion-heavy action movies on Netflix this December. 
On December 31, subscribers will be treated to not one (and not 007) but four Pierce Brosnan-led James Bond movies: Die Another Day, GoldenEye, Tomorrow Never Dies, and The World Is Not Enough. If you can't wait that long for your action film fix, you can make do with a more recent spy thriller available on December 8: 2010's From Paris with Love, starring Jonathan Rhys Meyers and an almost-unrecognizable John Travolta as an unlikely duo trying to thwart terrorist plots in Paris.
The biggest name in action this month — or at least Netflix hopes so — is the Michael Bay-directed pic 6 Underground, which stars Ryan Reynolds as the leader of a group of six expert criminal vigilantes, all of whom fake their own deaths in an effort to secure their futures. Based on the trailer, 6 Underground features all the cliche-but-cool-sounding dialogue, enormous and unlikely explosions, and barely believable stunts you could require to keep you entertained from your couch.
December 6
Triad Princess (2019)
December 8
From Paris with Love (2010)
December 13
6 Underground (2019)
December 31
GoldenEye (1995)
Tomorrow Never Dies (1997)
The World Is Not Enough (1999)
Die Another Day (2002)

Red Dawn (2012)
Send a shiver down your spine with the best thriller and horror movies on Netflix in December 2019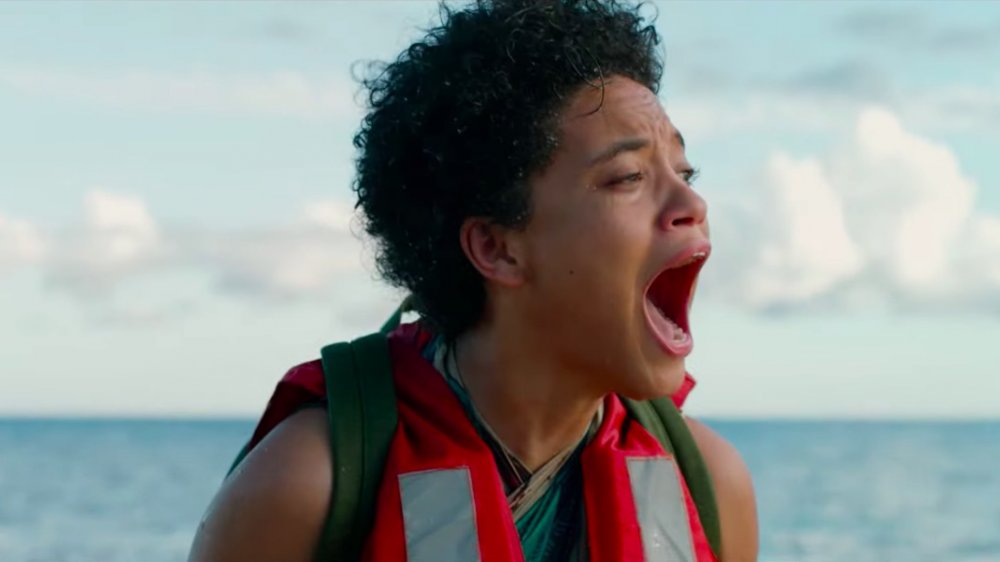 If Halloween is your favorite holiday no matter the time of year, there's plenty of chilling content coming to Netflix in December 2019 that will soothe your morbid soul. 
On December 1, catch Dead Kids, the Filipino series about a gang of teens whose attempt to kidnap an arrogant school bully results in deadly consequences that put them in way over their heads. The week after, on December 9, you can see if you agree with the critics who loved 2017's It Comes At Night – the acclaimed film about two families toughing out a post-apocalyptic world while being hunted by something in the woods around their remote cabin — or if you side with audiences who were less than impressed.
Speaking of monsters, Sweetheart is far from sweet or festive, but it comes to Netflix on December 25. The film tells the story of Kiersey Clemons' Jenn, a shipwreck survivor who has more than starvation to deal with thanks to a nocturnal sea monster — not to mention her potentially treacherous fellow survivors. 
In contrast, the protagonist is the one to watch out for on the Netflix Original You. The stalker series returns for its second season on December 26, so you have enough time to binge it and terrify yourself before the New Year.
December 1
Dead Kids (2019)
December 9
It Comes At Night (2017)
December 25
Sweetheart (2019)
December 26
You: Season 2 (2019) 
Scare yourself and learn something in the best documentaries on Netflix in December 2019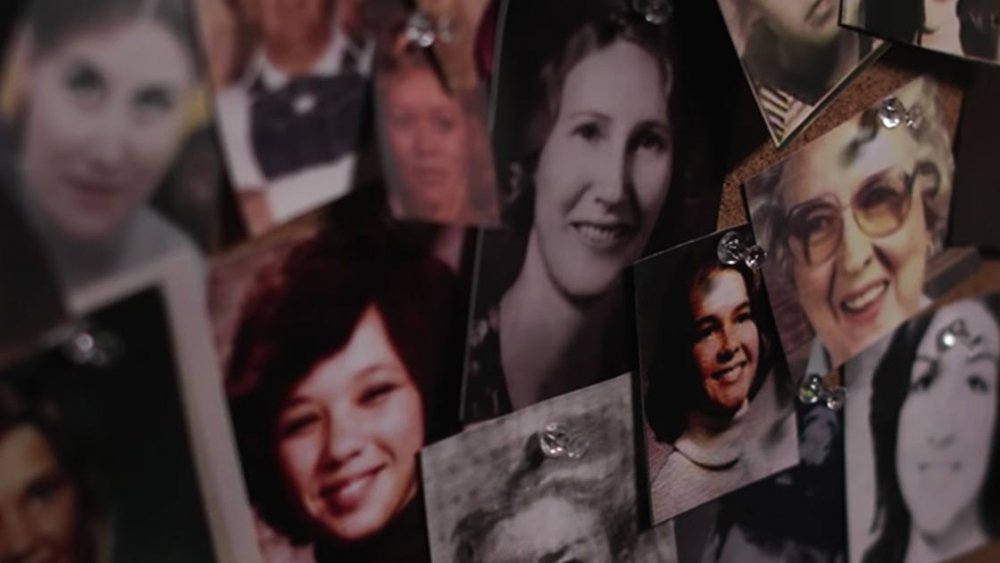 Speaking of scaring yourself, Netflix is supplying those of us who can't possibly spend a whole season feeling jolly about the state of the world with plenty of reasons not to. 
True crime fans can learn the backstories of two murderers motivated by fame. The Confession Killer, out on December 6, tells the story of a man who confessed to 197 unsolved murders, only for investigators to later learn that he may not have committed them. The killer in Don't F**k With Cats definitely committed his crimes: he recorded himself killing two kittens, then responded to the internet's wrath by murdering student Jun Lin.
There's another show dropping the F-bomb in its title, but thankfully the subject matter is likely to be much less shocking. On December 27, we get to find out what it's really like to become a world-famous comedian, thanks to Kevin Hart's six-episode series Kevin Hart: Don't F**k This Up, in which he gives cameras access to post-fame life and interviews with family members and friends, proving that success can be bittersweet.
December 1
Searching for Sugar Man (2012)
December 6
The Confession Killer (2019)
December 18
Don't F**k With Cats (2019)
December 19
After The Raid (2019)
December 27
Kevin Hart: Don't F**k This Up (2019)
Binge on something other than comfort food with the best TV shows on Netflix in December 2019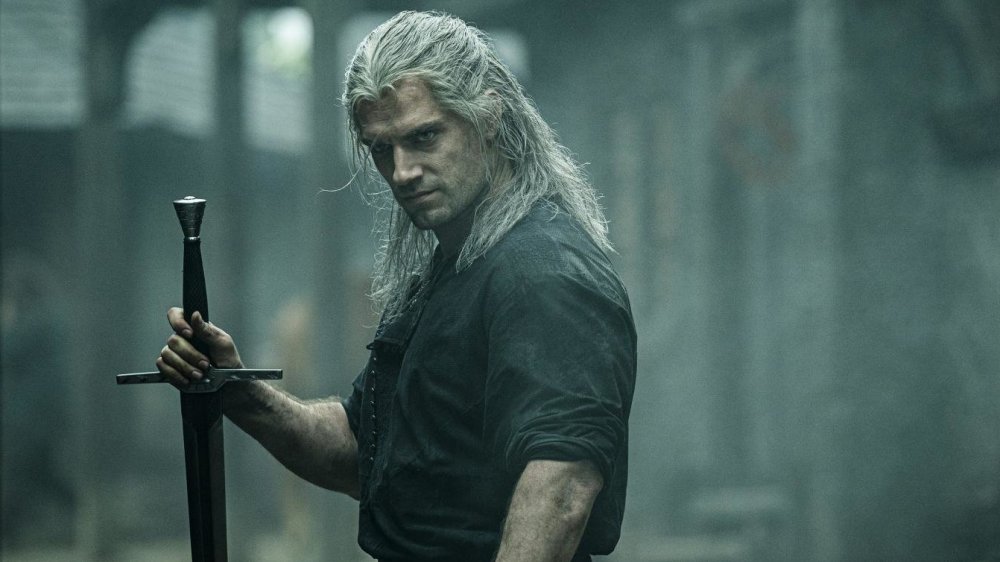 Netflix
Fill up your evenings (and your much-needed days off) in December 2019 with series that will keep you glued to your couch. 
Netflix is banking on sci-fi and fantasy for the month, starting with V Wars on December 5. Based on comics by Jonathan Maberry and Alan Robinson, the series sees The Vampire Diaries star Ian Somerhalder sticking to the blood-sucking theme, playing a doctor trying to save people from a virus that's turning them into — you guessed it — vampires. 
There's yet another famous square-jawed heartthrob out on the hunt for monsters. On the upcoming show The Witcher, debuting on December 20, Superman actor Henry Cavill plays a very blonde, quite mysterious monster hunter named Geralt. The Witcher is an adaptation as well — of a series of fantasy novels and short stories by Polish author Andrzej Sapkowski — with a vaguely medieval setting. It also features Henry Cavill in a bathtub, so what's not to love?
Sci-fi fans also get a gift on Netflix in December 2019: the return of Lost in Space. The second season of the family space saga starring Molly Parker, Toby Stephens, and Maxwell Jenkins as the luckless but resilient Robinsons airs on December 24. Mina Sundwall, who plays Penny Robinson, has promised "it's really scary." Probably not as scary as the prospect of a new decade come January 2020, but you can put that off for just a bit longer with some good old-fashioned TV show escapism.
December 4
Magic for Humans: Season 2 (2019)
December 5
V Wars (2019)
December 6
Fuller House: Season 5 (2019)
The Chosen One: Season 2 (2019)
December 16
The Magicians: season 4 (2019)
December 20
The Witcher (2019)
December 22
Private Practice (2007 – 2013)
December 23
Transformers Rescue Bots Academy: Season 1 (2019)
December 24
Lost in Space: Season 2 (2019)
Terrace House: Tokyo 2019-2020: Part 2 (2019)
December 26
Fast & Furious Spy Racers (2019)