The Best True Crime Shows And Movies On Netflix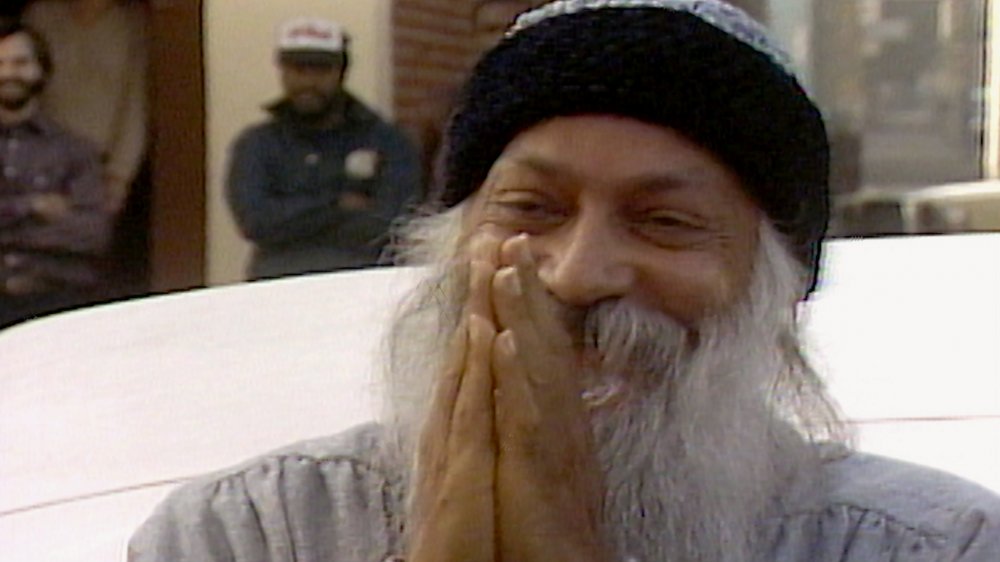 We may receive a commission on purchases made from links.
The true crime genre isn't new, but in recent years, the genre has exploded in popularity with podcasts such as Serial and books like I'll Be Gone in the Dark. After all, true crime lets us take a look at what's really going on inside the criminal mind, all from the comfort and safety of our own living rooms. And thanks to Netflix, we've now got more true crime content than we can possibly handle. The streaming service is always releasing tons of films and documentaries about killers, kidnappers, and cult leaders, but there's so much stuff online that finding a new show can be a little overwhelming at times. So if you need some help satisfying your true crime itch and sifting through all those titles, then grab your magnifying glass and prepare to do some investigating as we look at the very best true crime movies and documentaries that Netflix has to offer.
The Disappearance of Madeleine McCann is a deep dive into a heartbreaking case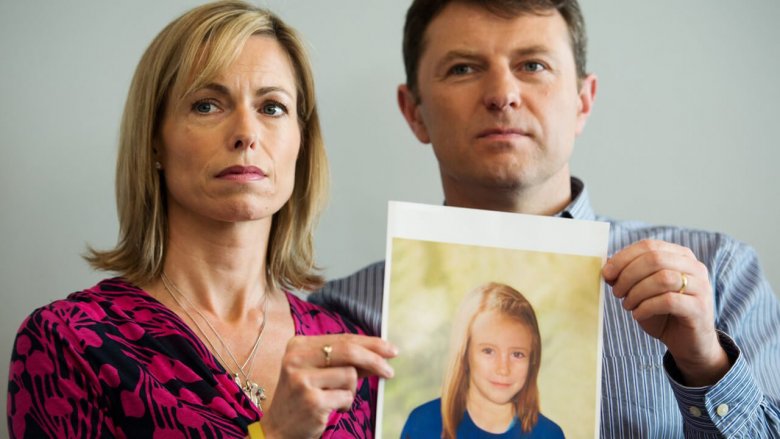 In 2007, while on vacation with her family in Portugal, three-year-old Madeleine McCann disappeared from her bed, and has never been seen or heard from since.  Following her disappearance, Madeleine's case has resulted in a multitude of theories and tons of speculation regarding who was responsible for her kidnapping. Was it an unknown predator? Were her parents, Kate and Gerry, to blame? There are conspiracy theories galore about what happened here, and The Disappearance of Madeleine McCann takes on the enormous task of contextualizing Madeleine's abduction from the moment she and her family arrived at their overseas resort to the ongoing investigation. Not only does the series offer an in-depth timeline of events, but it also discusses the police investigation, Kate and Gerry McCann's media campaign to find Madeleine, and the potential theories surrounding the abduction. With eight episodes clocking in at about an hour each, The Disappearance of Madeleine McCann has plenty of content for those looking to dive deep into a perplexing case.
The Keepers will keep you glued to the screen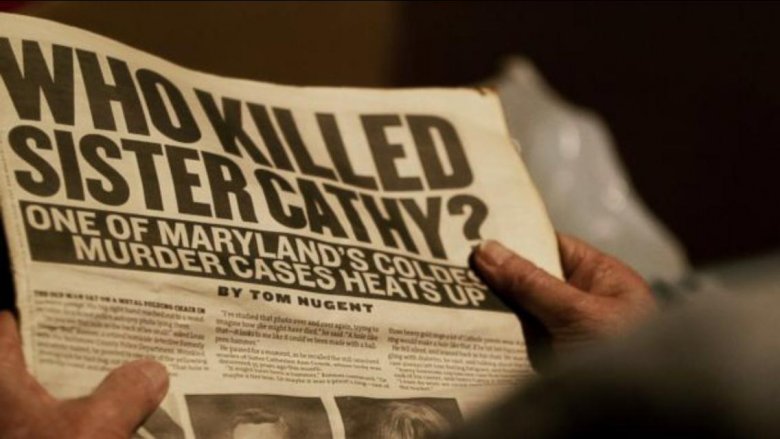 Sister Cathy Cesnik was a nun and teacher at Archbishop Keough High School in Baltimore. Known for her kindness and dependability, Cesnik was loved by her students and everybody close to her. So in 1969, when Cesnik failed to return home one night, it was obvious that something was wrong. Tragically, Cesnik's body was found in early 1970, but for years, the case of the murdered nun was completely cold. That all changed in 1992, when a former Keough student claimed that Father Joseph Maskell, the school's chaplain, had sexually abused her. From there, authorities dove into Father Maskell's backstory, uncovering a history of abuse and a lead in Cesnik's murder.
This twisty tale is documented in The Keepers, a seven-episode series that dives into Cesnik's case and the allegations of sexual abuse that occurred at Archbishop Keough High School. The series explores the notion that Cesnik's murder is directly connected to the claims of abuse, and the show does an excellent job untangling the various testimonies, timelines, and theories associated with Cesik's killing. The Keepers is thoroughly engaging, but it's also deeply emotional and difficult to stomach. It's a story of murder, sexual abuse, and cover-ups. But most importantly, it's about a community of survivors coming together to find justice for Sister Cathy Cesnik and for themselves.
The Staircase leads to a compelling true crime story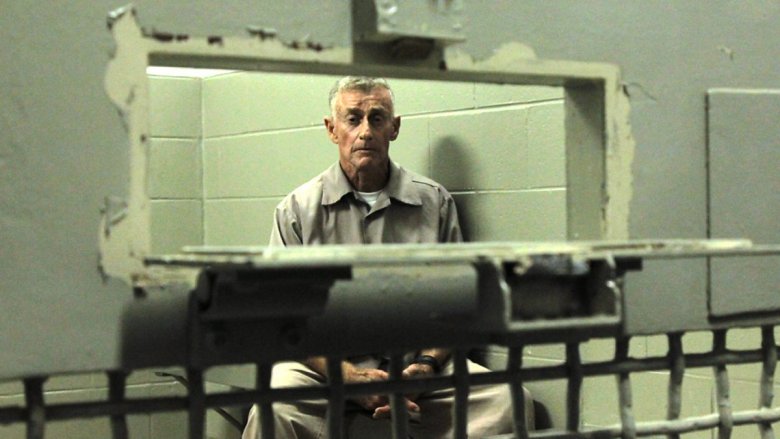 In 2001, Kathleen Peterson died after supposedly falling down a flight of stairs. Her husband, crime novelist Michael Peterson, claimed it was all an accident. However, her death was considered suspicious by authorities, and Michael was charged with his wife's murder. And that's when a film crew showed up to make The Staircase, a French miniseries that focuses on Peterson and his defense as the murder trial unfolds. As the case moves forward, more and more information about Peterson and his relationship with Kathleen comes to light, and things get murkier and murkier. 
Though the series spends a significant amount of time covering the trial, there's plenty of time devoted to humanizing Michael and his family, ultimately making the case all the more engaging. Michael and his family adamantly declare his innocence, all while the prosecution attempts to paint his guilt. With each episode, The Staircase will leave you questioning Michael's true role in Kathleen's death.
Though The Staircase initially debuted in 2004, three new episodes premiered at the Tribeca Film Festival in 2018, and were added to Netflix shortly afterwards. For those who watched the original series, the new episodes offer much-needed updates on Michael's case. But whether you're new to The Staircase or craving more info on the case, the series is one of the best true crime shows on Netflix, one that will keep you guessing all the way through.
Amanda Knox is a searing indictment of the press and the police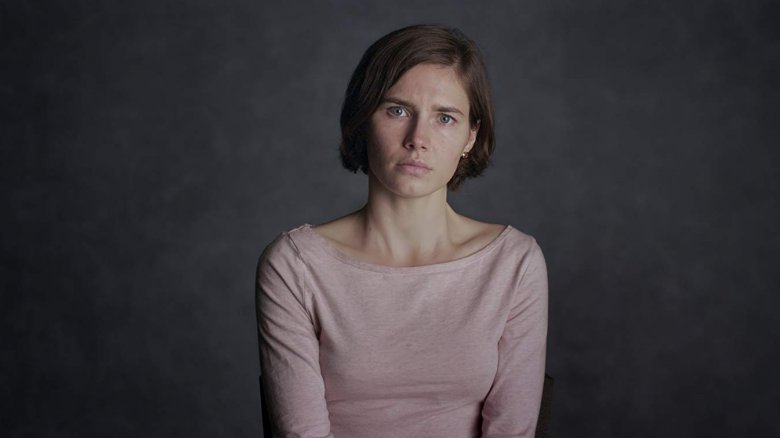 While on an exchange trip in Italy, 20-year-old Amanda Knox found herself the primary suspect of her roommate Meredith Kercher's murder. Though Amanda and her boyfriend, Raffaele Sollecito, initially were the ones who reported Kercher's death to the police, the cops concluded she and Sollecito were responsible for Meredith's death after the two were interrogated. The couple was swiftly apprehended and ultimately convicted, igniting a worldwide firestorm.
And for anyone looking for information in this crazy, twisty case, Amanda Knox details Kercher's murder, and it highlights the smear campaign that the Italian media executed against Amanda. At every turn, Amanda was painted as a monster, which played a massive role in the guilty verdict. The documentary also details the evidence and police tactics that helped label Knox and her boyfriend as killers. More importantly, the film makes us question if anything about the investigation was actually done the right way.
For those not too familiar with the case, Amanda Knox does an excellent job thoroughly describing Amanda's conviction, the media frenzy that followed, and how all of these factors affected the outcome. For fans of true crime, Amanda Knox is absolutely a must-watch and a major indictment against shoddy police work and tabloid journalism. 
Conversations with a Killer: The Ted Bundy Tapes takes you inside the mind of a killer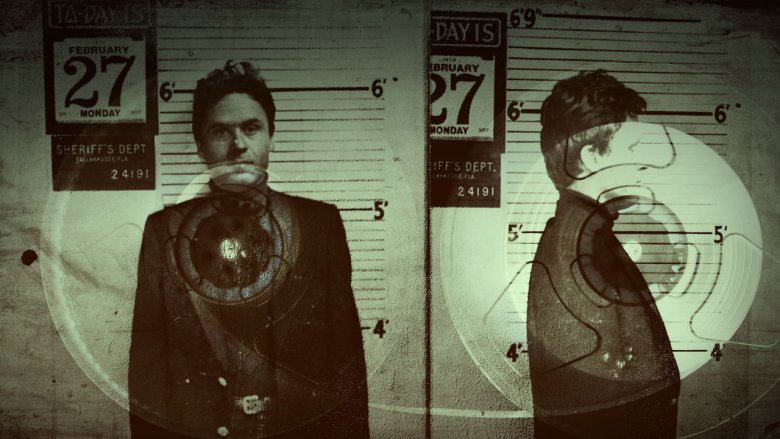 Ted Bundy is one of the most well-known serial killers in American history, thanks to his brutal crimes and bizarre behavior throughout his murder trial. And his psychopathic insanity has been captured for the whole world to see with Conversations with a Killer: The Ted Bundy Tapes.
Released on the 30th anniversary of Bundy's execution, The Ted Bundy Tapes recounts the serial killer's life, including his crimes, escape attempts, and eventual death via the electric chair. But what separates The Ted Bundy Tapes from all the other movies and TV shows that document his crimes is the never-before-heard audio interviews with Bundy.
The Ted Bundy Tapes is a chilling experience because we know that Bundy is, in fact, responsible for the crimes of which he was accused. So hearing him speak as if he'd done nothing wrong is both an aggravating and horrifying experience. In each interview, it's clear that Bundy's manipulative nature is at play, and he's attempting to sway listeners with every word. While Bundy has been talked about extensively, The Ted Bundy Tapes is definitely worth a watch if you're interested in hearing the perspective of a killer and learning how this maniac charmed so many people.
Making a Murderer is a true crime series about truly controversial case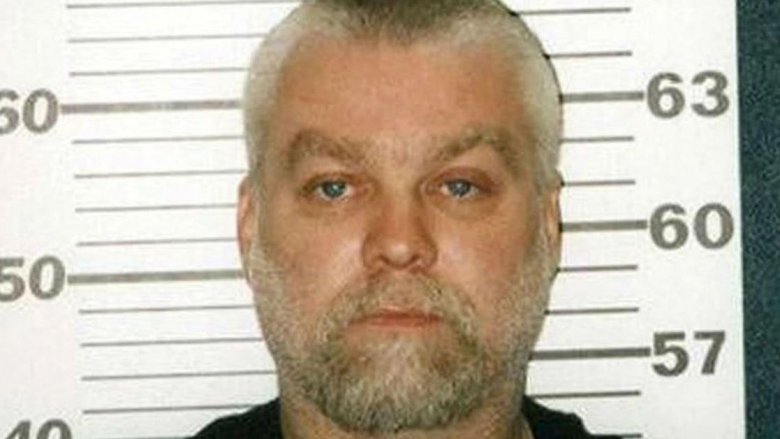 In December 2015, the documentary series Making a Murder was released on Netflix, and almost immediately, the series was a massive hit. It garnered attention from big names like Ricky Gervais, Alec Baldwin, and Mandy Moore on social media. The series even inspired viewers to take action in the form of online petitions, but why did this documentary impact so many people? 
Well, Making a Murderer follows the story of Steven Avery, a man who served 18 years in prison for the attempted murder of Penny Beernsten. With the help of the Innocence Project, Avery was released from prison in 2003 after DNA evidence proved that he was not responsible for the murder. However, two years after his release, Avery was convicted for the murder of a second woman named Teresa Halbach. So is Avery guilty of either crime, or is the man getting railroaded by the system? 
The first season of Making a Murderer is mostly interested in trying to prove Avery's innocence, and the series makes compelling arguments about the handling of his case. The second season focuses more on Avery's lawyer, Kathleen Zellner, as she attempts to prove Avery's innocence while navigating every legal battle imaginable. For anyone wondering why the show is so popular and controversial, now is the time to check it out on Netflix.
Evil Genius is terrifying true crime tale of madness and murder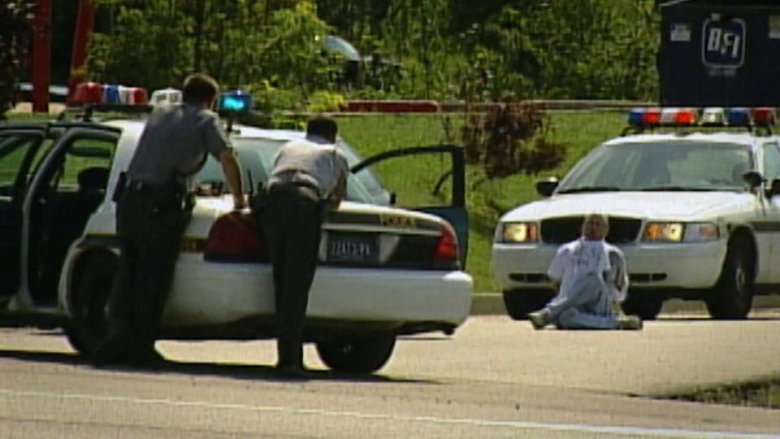 In 2003, a pizza delivery driver named Brian Wells robbed a bank in Pennsylvania while wearing a bomb locked around his neck. After police apprehended Wells, he told the cops that he was being held hostage, and that the bomb would go off unless he followed orders. Wells was killed shortly after being detained ,when the device around his neck detonated before the bomb squad could arrive at the scene.
While the scenario seems bizarre already, Brian's story is only the beginning of a much more complex tale. Evil Genius begins with Wells and the robbery, but the actual focus is on Marjorie Diehl-Armstrong, the mastermind who orchestrated the pizza bomber heist. The series delves into the events that culminate in the bank robbery, as well as the chilling information that was uncovered after the investigation.
Evil Genius does a great job of building suspense as new information is revealed about Diehl-Armstrong and the extent of her crimes. Marjorie Diehl-Armstrong is an absolutely fascinating figure, and the series does an excellent job showcasing her uniquely intricate operations. It's a character study about a true monster, and it creates a tale of kidnapping, murder, drugs, and prostitution that true crime fans will definitely think is the bomb.
Examination of Conscience tells the stories that need to be heard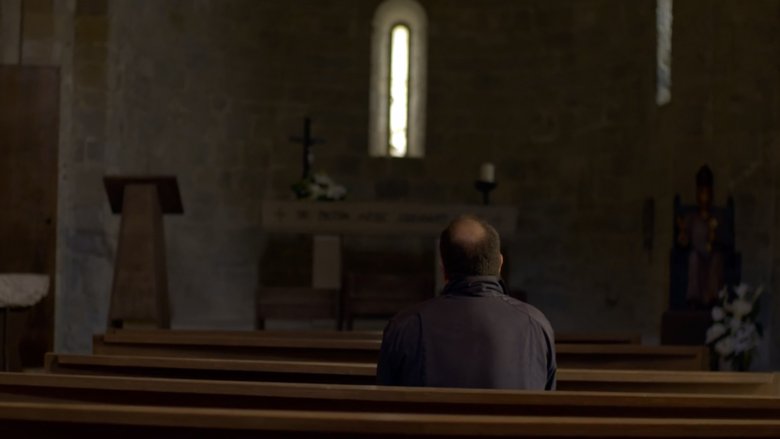 Named after the Catholic exercise of self-reflection before a confession, Examination of Conscience is a three-part Spanish series that examines cases of sexual abuse in the Spanish Catholic Church. With interviews from journalists, victims, and abusers alike, this series takes an unflinching look at the abuse that was covered up by the Catholic Church, and it gives survivors an opportunity to share their stories. 
Examination of Conscience dives into decades of allegations against local school officials, priests, and even a friend of Pope Saint John Paul II. In many cases, the survivors' memories have been suppressed for decades, and they've only just begun to confront their difficult pasts. However, the series tackles more than just individual cases of abuse. Many of the survivors talk about how the Church, school officials, and even the government refused to help them and actively turned a blind eye when confronted. 
The series offers a heartbreaking examination of the abuse of power, as well as the cruel, dismissive treatment survivors are often forced to endure. Though the subject matter is painful, Examination of Conscience sheds a light on an often taboo issue, and empowers survivors by giving them a voice. It's definitely a rough watch, but nevertheless, it's a solid series that deserves attention. 
Wild Wild County is a wild story about a devastating clash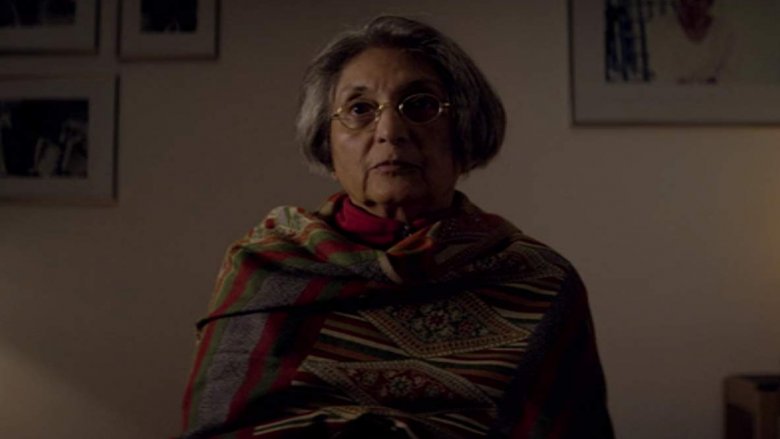 In the 1980s, a controversial Indian guru named Bhagwan Shree Rajneesh founded the religious movement Rajneeshpuram. Once the Rajneeshpuram community moved to a large piece of land in Wasco County, Oregon, with the intent of creating their own city, the neighboring small town of Antelope decided to fight back. Not only was there reistance from their neighbors, but Rajneesh and his followers faced constant legal battles and media backlash that threatened Rajneeshpuram as a whole. It would all lead to the largest bioterrorism attack in US history, an event documented in one of Netflix's very best series, Wild Wild Country. 
Wild Wild Country gives a voice to the people from the Rajneeshpuram community — mainly Ma Anand Sheela who worked as Rajneesh's secretary — as well as the residents of Antelope. By interviewing members on each side of the conflict, we get an in-depth view of how Rajneeshpuram came to exist, what life was like in the commune, and an examination of the prominent figures involved. With tons of archival footage to work with, the series paints a vivid picture of Rajneeshpuram and the events that transpired as the community attempted to create their utopian commune ... at any cost.
The Confession Tapes shines a light on a broken system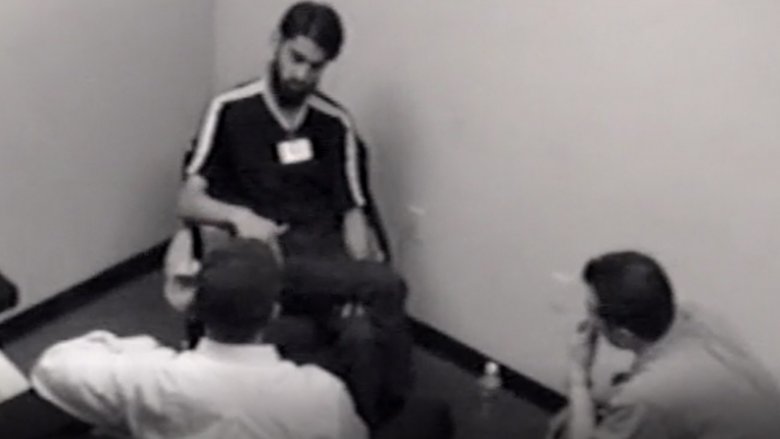 While many view a confession as an admission of guilt, this idea couldn't be further from the truth. A person can be coerced or threatened into admitting to a crime they didn't commit, and by using a person's own words against them, a false confession can serve as the final nail in the coffin that leads to a conviction.
The Confession Tapes is a series that explores cases where people may have been convicted as a result of a false confession. In each of these specific cases, the subjects have confessed to their crimes, but the series questions whether their admittance of guilt was authentic or the result of a miscarriage of justice. Over the course of two seasons, the show features extended sequences of intense interrogations and highly questionable police conduct. As a result, the series can be pretty tough to sit through. Though it may be a challenging watch, The Confession Tapes raises awareness about police misconduct and false confessions, and despite the difficult subject matter, it's absolutely worth sitting through.
Tiger King: Murder, Mayhem, and Madness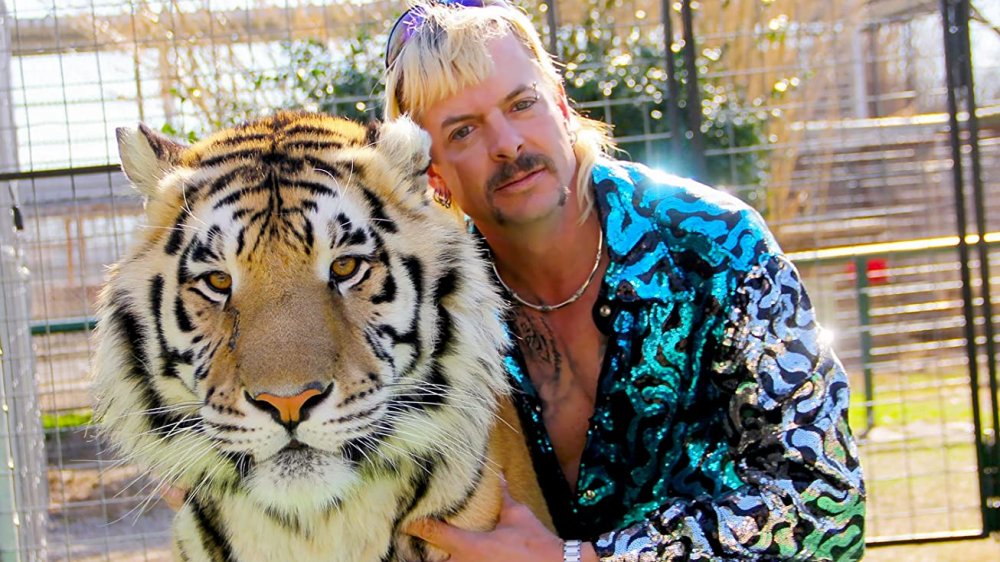 Tiger King: Murder, Mayhem, and Madness's main subject is a man named Joseph Maldonado-Passage, also known as Joe Exotic, the self-proclaimed "Tiger King" and owner of The Greater Wynnewood Exotic Animal Park in Oklahoma. Joe's park has garnered quite a bit of negative attention over the years with activists alleging animal abuse. Additionally, Joe has had multiple run-ins with law enforcement and been served with several fines as a result of his park's operations. 
Also featured is Carole Baskin, the founder and CEO of Big Cat Rescue in Tampa, Florida. Part of the documentary focuses on Baskin's marriage to millionaire Don Lewis, who disappeared after helping set up the Big Cat Rescue. On the website of the Big Cat Rescue, Baskin refuted what she referred to as the "lies and innuendos" in the series that suggest that she may have been involved in Lewis' disappearance. 
Carole has taken issue with Joe's treatment of his animals, especially with his policy of allowing his animals to breed, a practice she labels as animal abuse. The series focuses on these two people's interactions as their mutual distaste for each other leads from posting comments online to courtrooms and all the way to a murder-for-hire plot. Tiger King: Murder, Mayhem, and Madness is filled with mystery, larger-than-life personalities, and people possibly as ferocious as the tigers and lions they keep, ultimately revealing the shady underbelly of the exotic feline industry.
The Trials of Gabriel Fernandez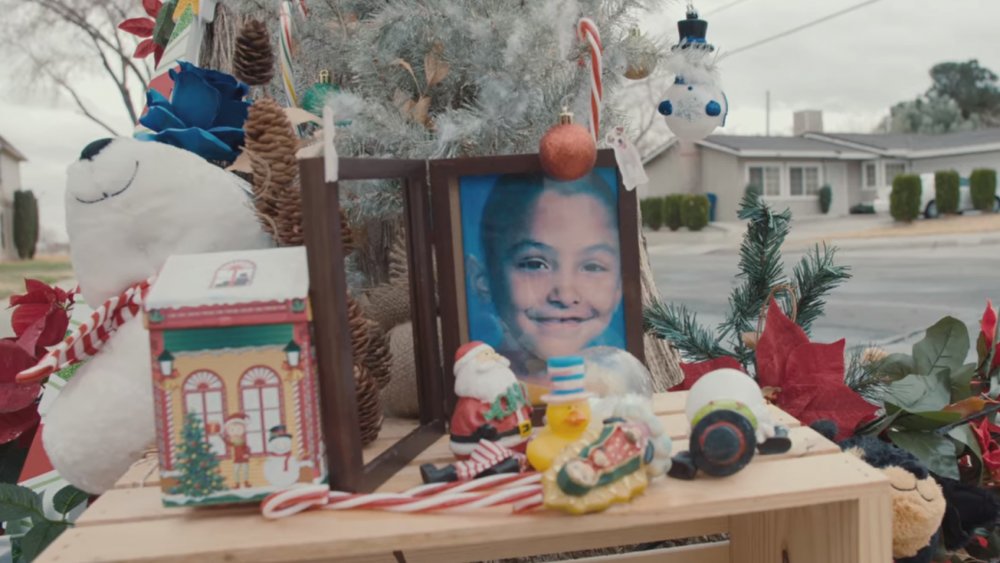 The Trials of Gabriel Fernandez is a six-part miniseries about the 2013 murder trial of eight-year-old Gabriel Fernandez. The series showcases the abuse  inflicted upon Gabriel by his mother Pearl and her boyfriend Isauro Aguirre, which ultimately culminated in the child's murder. However, the series also places a focus on the system's failure to protect Gabriel. Over the course of eight months, Gabriel was relentlessly beaten and tortured, and during this time, authorities had been made aware of the abuse. Still, no action was made by the Department of Child and Family Services that may have saved Gabriel, a fact which is addressed at length in the series. 
The series features plenty of expert testimonies in conjunction with courtroom footage and police interviews, all of which come together to create a thoughtful look at how Gabriel was able to fall through the system's cracks. The Trials of Gabriel Fernandez is a heartbreaking watch but offers a compelling perspective on the broader institutional problems in the criminal justice system.
Killer Inside: The Mind of Aaron Hernandez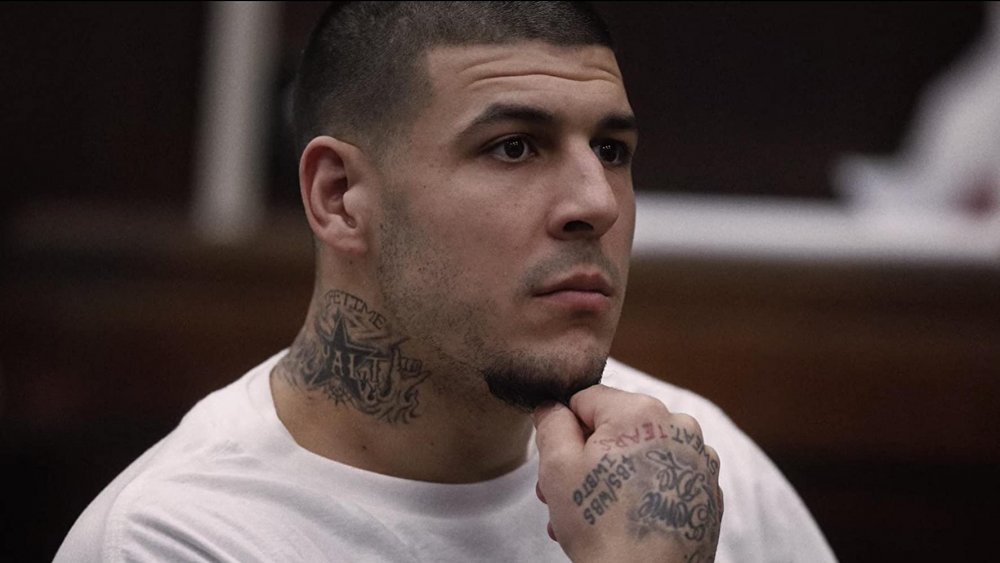 Killer Inside: The Mind of Aaron Hernandez is a three-part documentary series that delves into the conviction of Aaron Hernandez, a former football player for the New England Patriots, for the murder of his friend Odin Lloyd. While police were investigating the Lloyd murder case, they found evidence that suggested Hernandez may have been responsible for a double murder that had happened a year before Lloyd's in Boston. 
The series details the cases, the charges against Hernandez, and the aftermath following his conviction. However, the real meat of the series lies in the discussion about the circumstances in his life that may have caused Hernandez to murder someone he considered to be one of his closest friends in the first place. The series touches on several aspects of Hernandez's life that could have encouraged him to kill. Aside from the physical abuse he endured as a child, Hernandez was later found to have extensive brain damage, likely due to repeated concussions sustained during his football career. The examination of these complicated factors helps to humanize Hernandez while also providing possible answers regarding what could possibly drive someone like him to kill.
The Innocent Man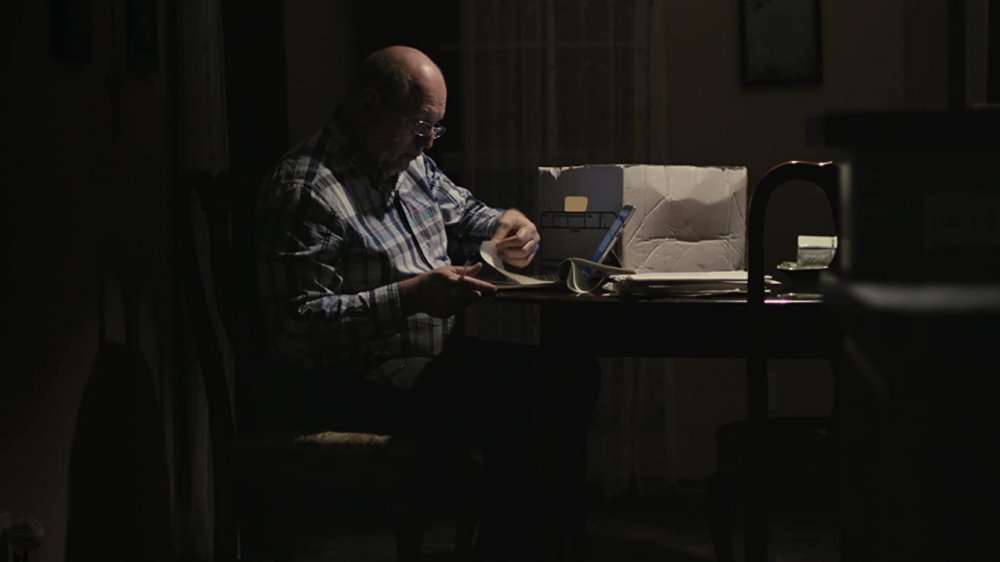 In 1982, Debra Sue Carter was killed after being sexually assaulted inside her home in Ada, Oklahoma. Soon after, two local men, Ron Williamson and Dennis Fritz, were arrested for the crime. Williamson was given a life sentence, while Fritz was sent to death row. Two years later, Denice Haraway was murdered after being abducted from the convenience store where she worked in Ada. Soon afterward, Tommy Ward and Karl Fontenot were arrested for the deed and given life sentences.
As time went on and more people started looking into these two cases, things began to change. After the Innocence Project intervened on behalf of two of the men convicted in 1999, Ron Williamson was released from his life sentence, and his supposed partner in crime Dennis Fritz was freed from death row. After looking at both cases, several similarities started to pop up. Could the still incarcerated Tommy Ward and Karl Fontenot have been innocent this whole time, just like Williamson and Fritz? Partly inspired by the 2006 John Grisham book of the same name, The Innocent Man tackles that very question by looking into Ada police practices at the time, along with closely examining the evidence that put all four men away.
Abducted in Plain Sight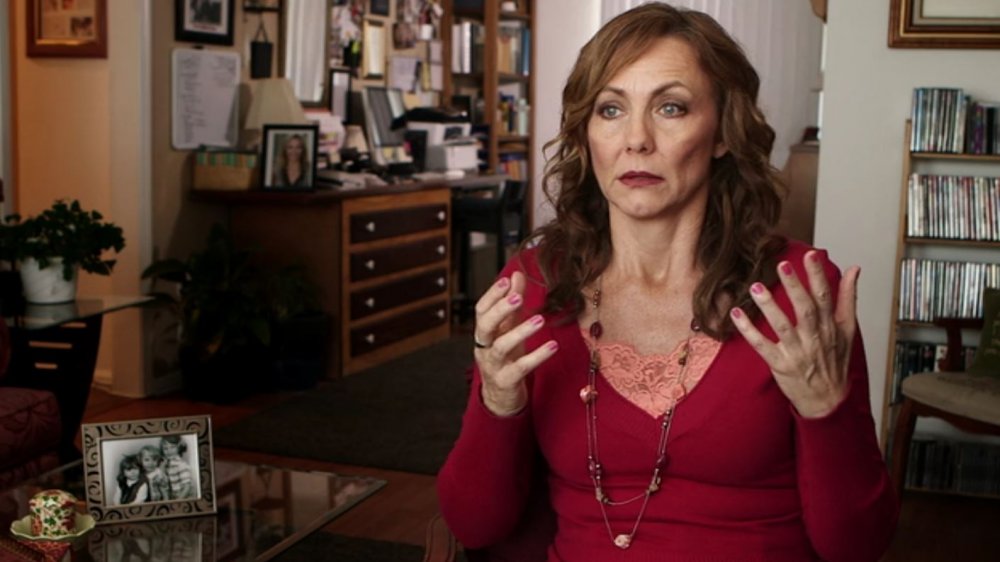 For any parent, the possibility of a child abduction occurring is an absolute nightmare. For the Broberg family, this nightmare became a grim reality. In the 1970s, Jan Broberg was abducted by her neighbor Robert Berchtold, a supposed friend of the Brobergs who used his relationship with the family to get close to Jan. Eventually, Berchtold was able to manipulate the Brobergs into letting him spend excessive amounts of time alone with Jan; ultimately, he stole her away to Mexico. 
Abducted in Plain Sight is an absolutely mind-boggling documentary, not just because of the horrific things Jan was subjected to, but because of the numerous red flags that were ignored regarding Robert Berchtold and his fixation on her. The film is sure to evoke some powerful emotions along the way, so be prepared to take more than a few breaks to pause and cool down as new and troubling information about Jan's case is revealed.
Don't F**k with Cats: Hunting an Internet Killer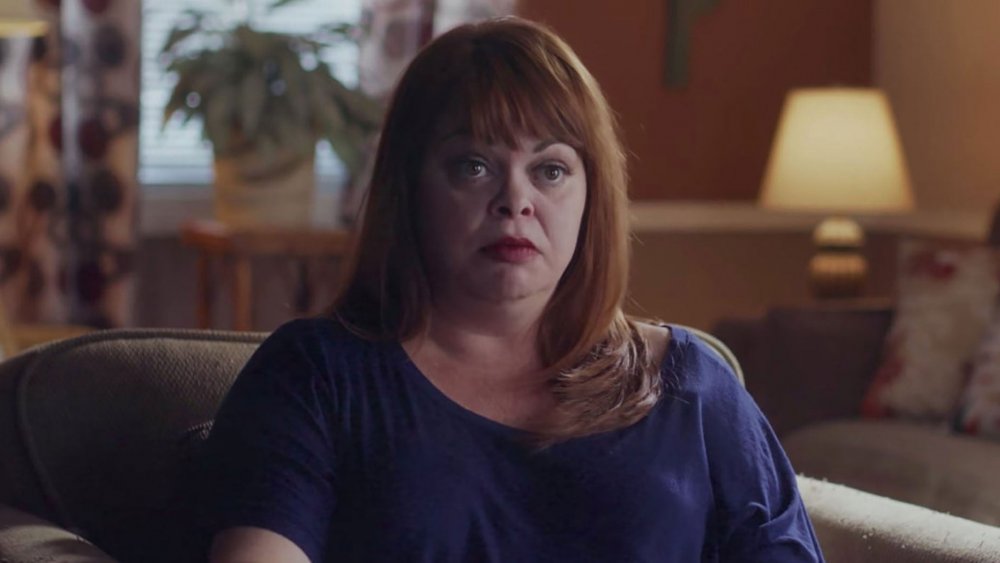 Don't F**k with Cats is a three-part series about the hunt for Luke Magnotta, a man who evoked outrage after he started posting videos of himself killing cats online. The series starts with the early investigation and the Facebook group that was founded in an effort to identify Magnotta, who was posting anonymously. With the help of multiple dedicated individuals, notably Deanna Thompson and John Green, a massive initiative was launched to look for any small clue that could be handed over to the authorities to catch the cat killer. In addition to this team of online sleuths, several law enforcement bodies eventually engaged in the manhunt for Magnotta as well, attempting to track him as he fled across borders.
True to its name, the draw of the documentary is the examination into how different entities attempted to hunt down Luke Magnotta. The series shows investigations stemming from simple tools like using Google Maps to more sophisticated methods such as extracting metadata from photographs or tracking the elusive man down in video surveillance footage. Don't F**k with Cats is a series full of surprising twists and turns, and even those familiar with the case will find themselves sitting on the edge of their seats watching this deadly game of cat and mouse.