Disney+ Will Remove Controversial Scenes From Some Movies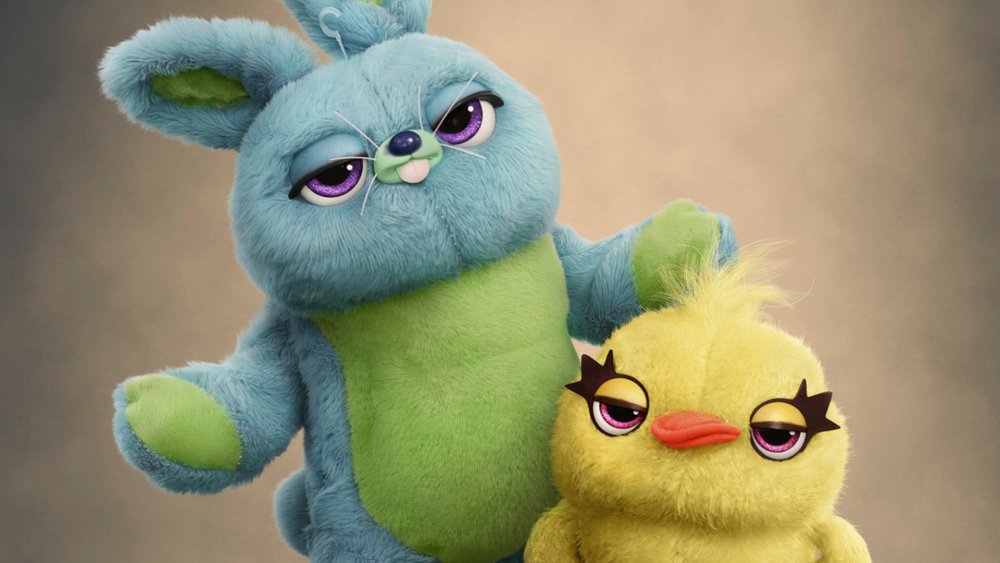 Disney is making some much-needed changes to some of its most outdated material.
According to CNBC, in advance of the launch of Disney+, the entertainment giant is scrubbing some specific films and scenes from its collection in an effort to excise some material that might not play well in 2019.
Disney+ is finally about to land on an eager public, but some diehard Disney fans might realize a few things are missing, from scenes in beloved classics to entire movies. Though some films simply won't be on the service right away because of previous streaming contracts with other services — including Pixar's Coco, the live-action Beauty and the Beast, and Ralph Breaks the Internet, which currently have homes on platforms like Netflix, HBO, and Hulu — some will be omitted entirely, simply because they haven't aged particularly well.
The most glaring example is Disney's infamous 1946 film Song of the South, and its omission is pretty unsurprising; the film has thankfully been impossible to find for years, due to a slight case of overtly racist themes. However, in addition to excluding some of the more troubling additions to its canon, Disney+ will also be taking the extra step of cutting some controversial scenes from movies like Dumbo and Toy Story 2 — scenes which will be scrubbed from the original films before the streaming service launches.
It makes sense that, as Disney takes one of its biggest steps thus far and launches its own exclusive platform chock full of existing and original content, the pop culture powerhouse would want to clean up some of its more troubling moments for modern audiences. While there is sure to be at least some backlash from certain corners of the internet, the fact remains that Disney+ is positioning itself as a family-friendly streamer — and the House of Mouse is simply being proactive about the fact that there exists in its catalog some moments which just aren't suitable for modern families.
What you won't see on Disney+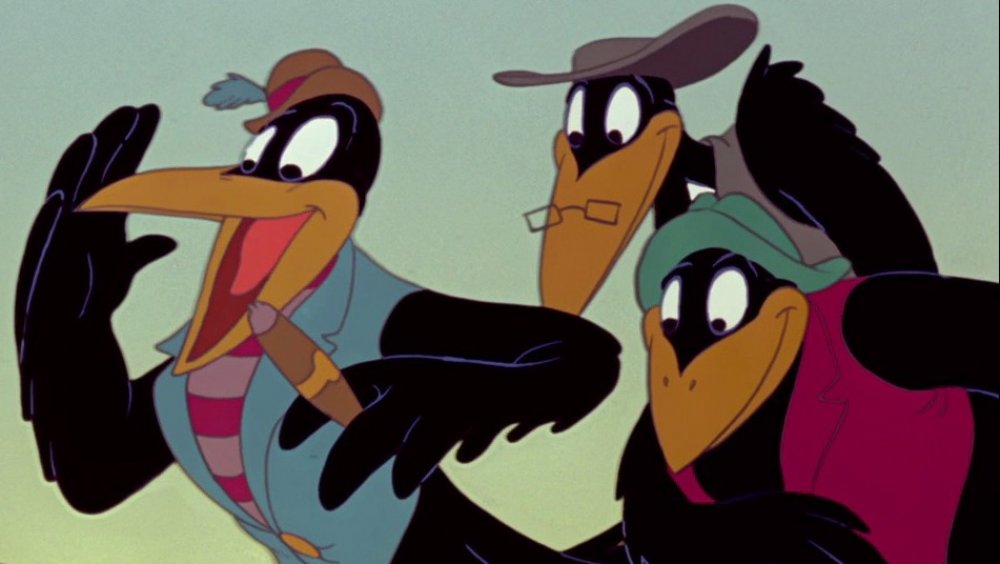 Disney devotees probably aren't shocked that Song of the South will remain buried. The hybrid live action-cartoon tells the story of Uncle Remus (James Baskett), a friendly plantation worker in the aftermath of slavery and the civil war who befriends a young boy named Johnny (Bobby Driscoll) and tells him stories.  Between the relatively pleasant depiction of the plantation to the hackneyed depiction of African Americans, Song of the South has gone down as one of Disney's biggest blunders. Despite that, it's still famous for its Academy Award winning song, "Zip-a-Dee-Doo-Dah," and ultimately, Baskett won an honorary Academy Award for his performance.
As for Dumbo and Toy Story 2, both contain scenes that may have seemed benign upon their releases, but have taken on new, unsettling connotations in the intervening years. Dumbo, released in 1941, infamously features a singing and talking crow named "Jim Crow," an obvious reference to the United States' pre-civil rights era segregation laws. 
Toy Story 2, released much more recently in 1999, contains a mid-credits sequence wherein Stinky Pete (voiced by Frasier's Kelsey Grammer) seductively approaches two Barbies to "offer them a part" in the next film — and though that may have seemed relatively innocuous in 1999, the thought of a lurid "casting couch" scenario involving Toy Story characters is, well, frankly pretty horrifying in retrospect.
CNBC points out that there are several movies that won't be featured on Disney+ at launch, and perhaps ever, for more innocuous reasons. For example, Sony's Spider-Man: Homecoming and Spider-Man: Far From Home may take place in the Disney-owned Marvel Cinematic Universe, but the fact that the wall-crawler's film rights are still controlled by Sony make the movies unlikely to ever show up on the streamer. The same goes for The Incredible Hulk, as the distribution rights for the Green Goliath's solo films are held by Universal (which is why we never got a second Hulk solo movie in the MCU).
Thanks to the fact that Disney owns a staggering number of films and television shows, though, Disney+ is all but guaranteed to be an enormous hit — and perhaps even the "Netflix killer" that it's been hyped up as. Between the vast majority of the films of the Marvel Studios, Pixar, and Lucasfilm catalogs, reboots of beloved properties like Lizzie McGuire, and new original series like The Mandalorian (the first ever live-action series to be set in the Star Wars universe), pop culture aficionados of all stripes will surely be signing up in droves on launch day. 
To be sure, Disney+ faces still stiff competition from the likes of WarnerMedia's upcoming HBO Max and existing giants like Netflix, Hulu, and Amazon Prime — but as it grows its already formidable catalog, there's little doubt that Disney+ is destined to become one of the most popular streaming services available.
All things considered, we're of the opinion that Disney's decision to nix some of the more questionable moments from its history should be applauded. The vast majority of its classic films promote kindness, understanding, and acceptance, and as Disney+ launches, it only makes sense that all of the streamer's offerings should embody all three of those themes.
Disney+ officially launches on November 12, 2019.