Why The Incredible Hulk 2 never happened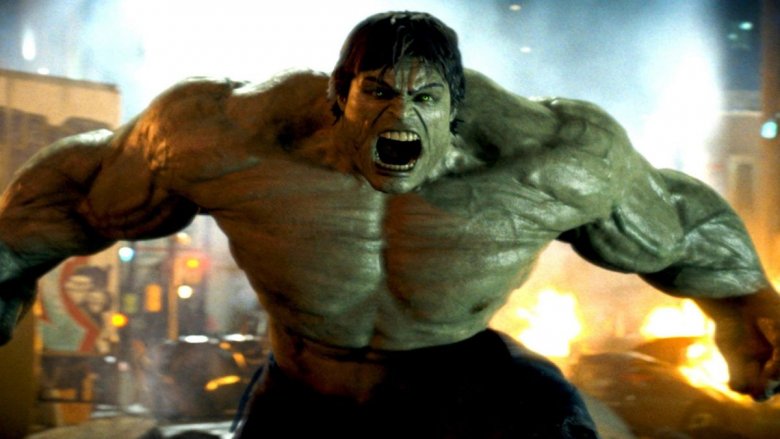 The Dr. Jekyll and Mr. Hyde dynamic of Bruce Banner and Hulk was a fan favorite long before the dynamic duo ever hit the silver screen. But longterm popularity in one medium doesn't automatically equate to success in another — in fact, the ups and downs of Hulk's various cinematic appearances over the years perfectly demonstrate how the presentation of a beloved comic book character can make or break a movie's popularity.
A particularly interesting spotlight in Hulk's movie history is his first foray into the Marvel Cinematic Universe via Edward Norton's solo outing as the Jade Giant in 2008's The Incredible Hulk. The second MCU film to hit theaters, it never captivated audiences in quite the same way that its immediate predecessor, Iron Man, did.
While the wildly popular Tony Stark went on to headline two more solo movies along with the entire Avengers franchise, the Hulk was never given similar treatment. Why did his story end up so different? Why was he left sidelined until Avengers rolled around four years later, only to follow that up with little more than a long series of cameos and supporting roles? Why did we never get to see The Incredible Hulk 2? Let's break it down.