This Is How Robert Pattinson Is Preparing For The Batman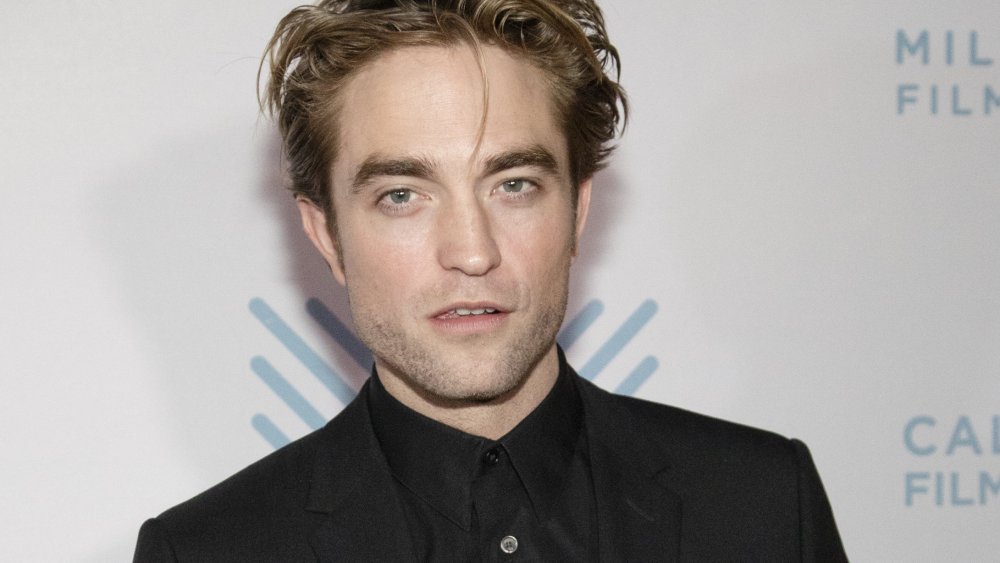 Kimberly White/Getty Images
Robert Pattinson is hitting the books in preparation to head to Gotham and don Batman's cape and cowl. 
The 33-year-old actor, who has been everywhere lately thanks to a busy press tour for his newest film The Lighthouse, recently shared a few of the things he's been doing to prepare for his newest stint as Bruce Wayne in director Matt Reeves' upcoming pic The Batman. 
During an interview with The Big Ticket, a podcast produced by Variety and iHeartRadio, Pattinson gave excited fans a glimpse into his early process as his stint as the Caped Crusader gets closer — and likely earned street cred with comic book enthusiasts in the process. On the podcast, he revealed, "I'm glad I've had quite a lot of time. I didn't realize there were so many Batman comics. Hundreds and thousands. But I've been reading a lot of those, and not really just the kind of classics. I just like reading the sort of individual periodicals. It's nice to kind of see the absolutely contemporary ones."
Diehard Batman fans will surely be pleased to hear that Pattinson is turning to the source material itself for inspiration, rather than looking at previous Batmen and simply trying to mimic their performances.
Over the years, the character of Batman has undergone some seriously seismic shifts. Though Batman started off as a somewhat campy figure on screen thanks to performances from Lewis G. Wilson, Robert Lowery, and Adam West, Michael Keaton brought far more gravitas to the role in Tim Burton's 1989 Batman film, giving audiences a hint of what was to come in later years. Though actors like Val Kilmer and George Clooney kept the silliness going, Batman was completely revitalized by Christopher Nolan in 2008's Batman Begins, in which Academy Award nominee Christian Bale added serious heft and darkness to the famous character throughout a trilogy of films.
It's interesting to note that Pattinson is turning to a wide variety of comics to boot. As he notes, he's not simply sticking to the "classic" DC comics, but taking on some of Batman's more modern interpretations as well, like the Legends of the Dark Knight series or the Arkham City run. Clearly, the clever English actor wants to make sure that his take on Batman is entirely his own — especially after the high standards set by beloved Batmen like Keaton and Bale.
From comic books to Brazilian jiu-jitsu and beyond, Robert Pattinson's Batman prep runs deep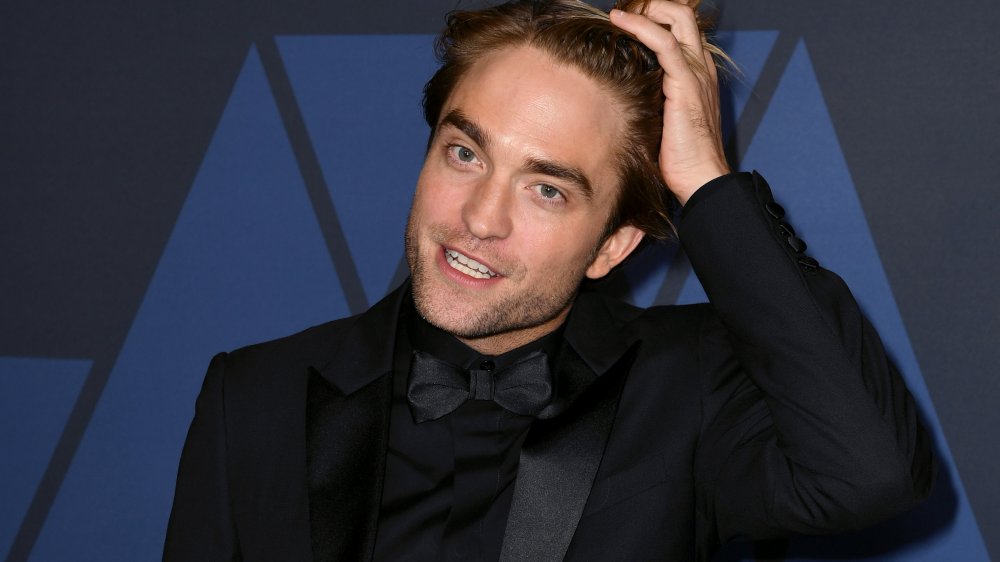 Kevin Winter/Getty Images
As Pattinson gets ready to take over one of the most famous roles in all of pop culture, he has shared several other preparation methods with fans anxious to see his take on Gotham's masked vigilante.
Recently, Pattinson shared that he's already started working on his own "Batman voice," an indispensable part of the character that has varied from actor to actor. From Christian Bale's deep grunt to Michael Keaton's sharp syntax, Batman always has an incredibly distinctive voice — and apparently, Pattinson will be no exception. After saying that he took inspiration from his Lighthouse co-star Willem Dafoe to craft Bruce Wayne's manner of speaking in The Batman, Pattinson performed a pirate-inspired version of Batman's baritone growl, complete with a little "arrr" and a chuckle.
Pattinson also noted that he'll be continuing his "extremist" approach toward eating while prepping for The Batman. The actor admitted that he'll spend months chowing down on pizza before switching to nothing but the healthy stuff when the time comes to drop weight and hit the gym to get ripped for the role.
And it appears that moment already arrived. Rigan Machado, an eighth-degree red and black belt in Brazilian jiu-jitsu who has instructed stars like Sons of Anarchy's Charlie Hunnam and The Fast and the Furious franchise star Vin Diesel, took to Instagram to post photos of Pattinson training at The Academy in Beverly Hills, California. The snaps show Pattinson learning grappling and rolling techniques, which will help to not only prep the actor for fight sequences but also improve his stamina and strength overall.
Does Robert Pattinson have what it takes to play Batman?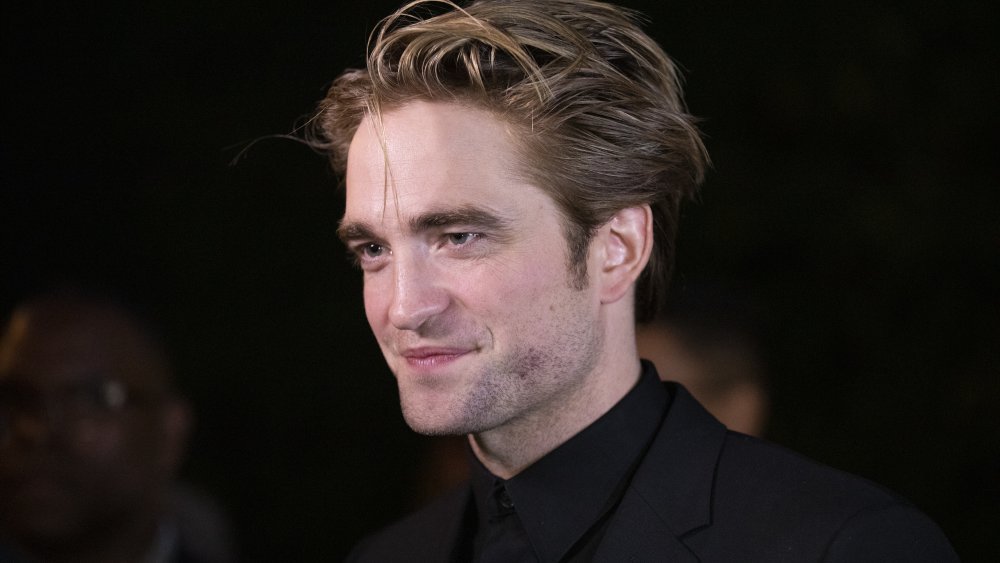 Kimberly White/Getty Images
In the years since Pattinson broke onto the scene in teen fare like Harry Potter and the Goblet of Fire (in which he played the ill-fated Triwizard champion Cedric Diggory) and, of course, the Twilight saga (in which he starred opposite then-girlfriend Kristen Stewart as the brooding and immortal Edward Cullen), he has made a mark for himself in far more serious projects, proving that his talents stretch far and wide. Besides The Lighthouse, a black-and-white awards season contender that finds him and Dafoe at odds when they are trapped in a lighthouse after a severe storm, Pattinson can also been seen in a supporting role in Netflix's upcoming Shakespearean adaptation The King alongside Timotheé Chalamet and Joel Edgerton. 
There are probably still some fans with doubts about Pattinson's worthiness for The Batman, but an entry into the Batman canon wouldn't be complete without some healthy outrage. Fans can hardly forget the uproar caused by Heath Ledger's casting as the Joker in 2008's The Dark Knight — criticism that would later be fully retracted when the late Ledger produced the performance of his career and earned a posthumous Academy Award. Later, Ben Affleck's ill-fated turn as Batman was loudly derided when the casting was originally announced (though that upset turned out to be entirely justified).
In any case, Pattinson's press appearances as of late have always included at least one or two references to his upcoming career milestone, building anticipation for Reeves' film. And the more we learn about what he's doing to ready himself for the role, the more we believe Pattinson is the perfect pick to play Batman. 
With huge names like Zoë Kravitz and Paul Dano on board as well, The Batman is all set to wow fans, but not for a while. Reeves' film will hit theaters on June 25, 2021.