The Inspiration Behind Robert Pattinson's Batman Voice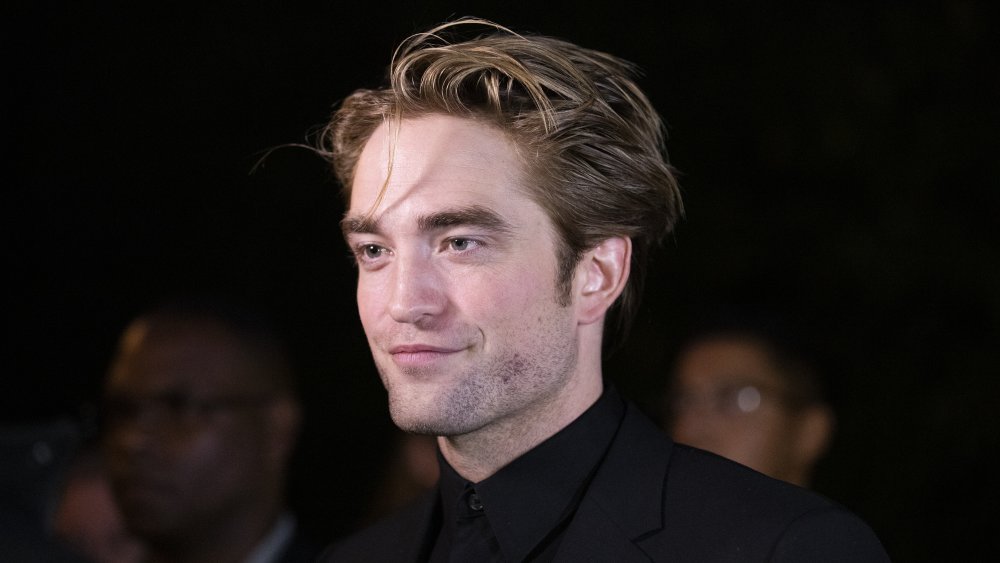 Kimberly White/Getty Images
The newest Batman has already developed his own signature growl for the role.
As fans know, the Caped Crusader always bears a distinctive style of speaking — whether it's Michael Keaton's sharp delivery or Christian Bale's borderline incomprehensible snarl — and Robert Pattinson, the latest actor to step into Batman's suit and cowl, has developed his own take on the "Batman voice."
While promoting his latest film, The Lighthouse, Pattinson revealed to Access Hollywood the inspiration behind the voice he'll use in director Matt Reeves' The Batman: it was based off his Lighthouse co-star Willem Dafoe, who portrays lighthouse keeper Ephraim Winslow in the Robert Eggers-helmed psychological horror flick.
"Willem's voice in [The Lighthouse] was quite inspiring for it, to be honest," explained Pattinson. "It is pretty similar, the voice I'm gonna do, to Willem's." The actor then gamely offered up a growl as an example, though it sounded more like an "arrr." 
Pattinson went on to explain his voice further, saying that "Batman has a sort of pirate-y kind of voice," and that he feels the DC Comics hero and Dafoe's Ephraim Winslow are actually "really suited." This makes sense given that Dafoe's character in The Lighthouse definitely skews more towards an old-timey seafarer than what audiences might expect from Bruce Wayne's crime-fighting alter ego.
It's interesting to see that Pattinson is working on his personal take on Batman this early in the game. His casting news was announced just a few months ago, in May of 2019, and Reeves' The Batman won't be released in theaters for quite some time. However, Pattinson is clearly ready to prove that he's the right man for the job.
Why Pattinson is perfect for Batman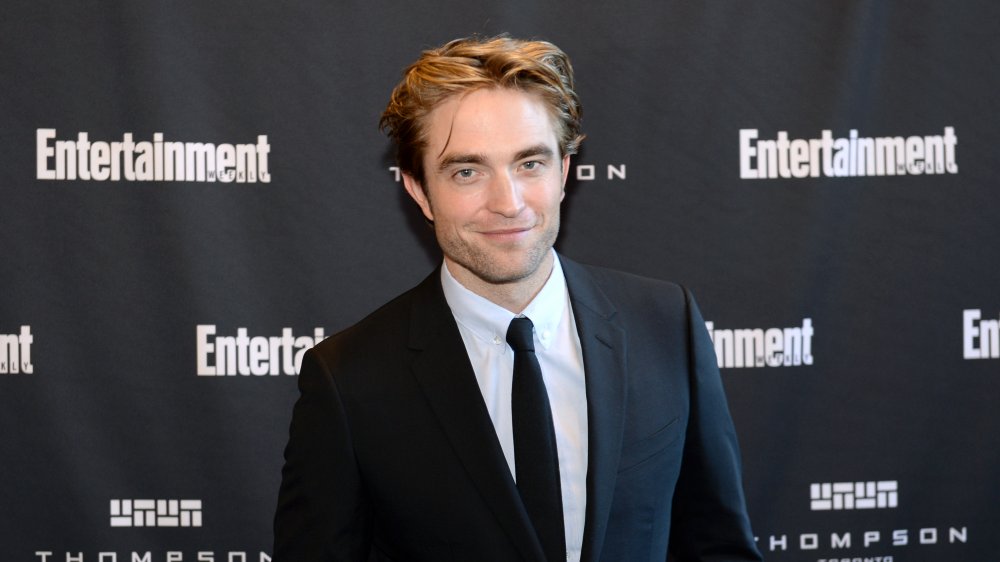 Andrew Toth/Getty Images
Pattinson may have cut his teeth professionally on film franchises like Harry Potter (as doomed Hufflepuff student Cedric Diggory) and Twilight (as the sparkling vampire Edward Cullen), but since his teen heartthrob years, he's worked on plenty of prestigious projects — including Cosmopolis, The Lost City of Z, High Life, Good Time, and the recent releases The King and (of course) The Lighthouse. His impressive resume and innate talents make Pattinson the perfect fit to follow Batmen like Academy Award-winner Christian Bale. 
Unfortunately, some people don't think Pattinson is suited for the gig. Uproar over Batman movie castings is truly nothing new, though. When the late Heath Ledger was announced as the new Joker for Christopher Nolan's The Dark Knight, panic ensued — which led to plenty of servings of humble pie when Ledger delivered the performance of a lifetime, ultimately winning a posthumous Oscar for Best Supporting Actor. Conversely, Ben Affleck's turn as the Caped Crusader was derided by fans upon the announcement. That outrage turned out to be warranted — critics and fans weren't all that impressed with Affleck's turns in Batman v Superman: Dawn of Justice and Justice League – which is perhaps why "Batfleck" has set aside his mask for good in favor of Pattinson's new take on the role.
The good news is that as Pattinson prepares for The Batman, he can turn to words of encouragement from former Bruce Waynes. Bale himself said he thought Pattinson was a "good choice," telling Variety, "He's interesting. I'm sure he'll come up with something real interesting." 
Pattinson can comfortably move forward with Bale's blessing and his Batman voice locked and loaded — and as the build-up to The Batman continues before the film is released on June 25, 2021, fans can entertain themselves by imagining what other surprises Pattinson's performance might hold.