Stranger Things Season 4 To Feature Four Brand-New Characters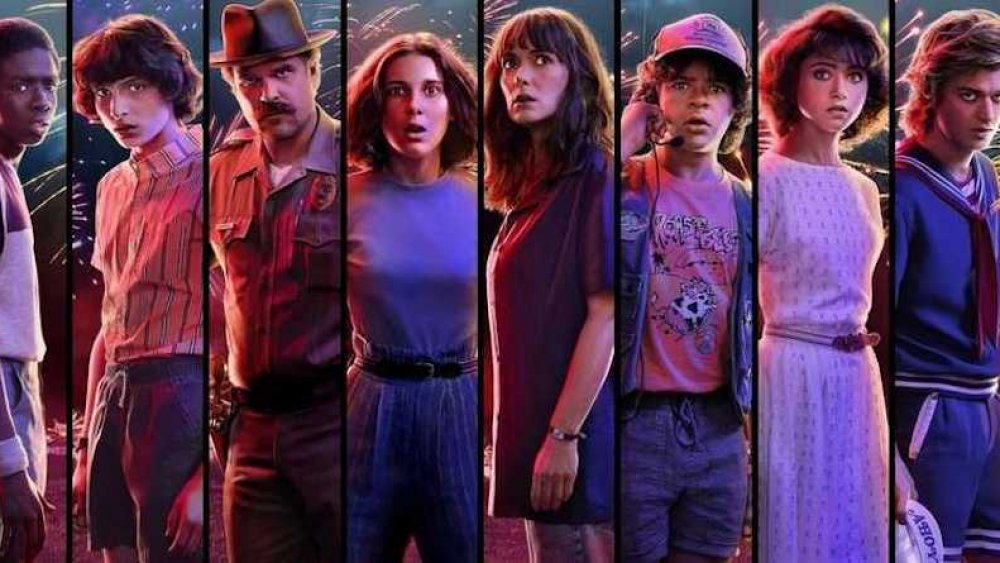 Netflix
Netflix's breakout sci-fi hit Stranger Things will take audiences to new places on season 4, but now it's been revealed that a few new faces will be turning up as well.
Details for the upcoming season — like its shooting schedule and episode count — have recently trickled out from the Upside Down. Now, TVLine reports that Stranger Things creators Matt and Ross Duffer have begun the casting process for season 4 as well. After removing a couple of key players from the picture during season 3's heartbreaking finale, the Duffers are said to be looking to add four new recurring characters to Stranger Thing's already-expansive ensemble cast.
According to TVLine, the new Stranger Things characters will all be male — three of whom will be teenagers. Those teen roles will reportedly feature one full-on metalhead, one entitled jock, and one stoner sort in the mode of Jeff Spicoli from the iconic '80s comedy Fast Times at Ridgemont High. While less is known of the the fourth character, he will apparently be an adult who "possesses characteristics that suggest that he will figure prominently in a certain storyline set far, far away from Hawkins."
New characters joining the Stranger Things fray for season 4 should hardly come as a surprise. When the Duffers dropped that "We Aren't in Hawkins Anymore" season 4 teaser, it seemed obvious that if the Hawkins gang was skipping town to see untold parts of the world, they'd be meeting new allies and adversaries as well. And since season 3 saw the surprisingly noble departure of bad boy Billy (Dacre Montgomery) and the presumed death of (mostly) good guy Jim Hopper (David Harbour), the addition of a couple new recurring faces makes up for those losses. 
While Stranger Things' creative team has done a great job of introducing new characters into the existing narrative — making instant fan-favorites of Sadie Sink's Max and Maya Hawke's Robin in recent seasons — it's worth noting that the show's ensemble is getting a bit rangy at this point. In fact, if there was one gripe to be had with the series' mostly fantastic third season, it's that the Duffers didn't balance the narratives enough to spend ample time with all of the characters. With key members of the Stranger Things crew having left Hawkins behind at the end of season 3 (namely the Byers family and the yet-again-orphaned Eleven) and new faces and places evidently on tap for season 4, it may be even harder to keep the gang together, let alone give their individual stories their due.
Stranger Things season 4 is still a couple months away from the start of production, so it'll be a bit of a wait to see how the Duffers manage their swelling cast and storylines. 
What will happen on Stranger Things season 4?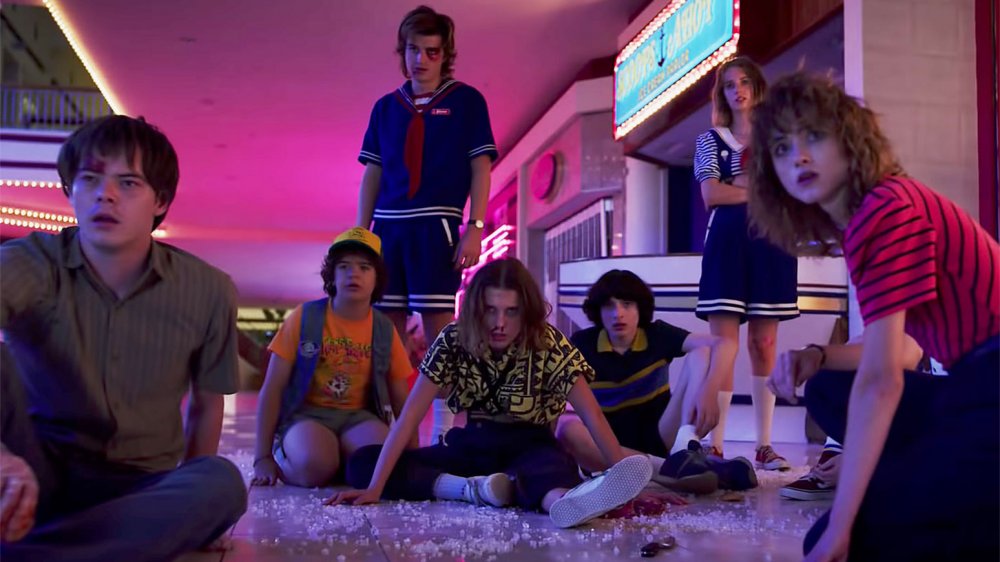 It seems pretty clear that the new batch of Stranger Things episodes will take viewers out of the increasingly un-cozy confines of Hawkins, and the season 3 finale offers a couple of big hints about what could be ahead on season 4.
The finale episode saw the Hawkins kids outsmarting the Demogorgon and his minions — not to mention a group of nefarious Russians bent on re-opening the passage to the Upside Down — thus again saving Hawkins (nay, the world) from a brutal, body snatcher-styled invasion. It also saw Eleven's (Millie Bobby Brown) adoptive dad Hopper meet his untimely end, El apparently losing her psychokinetic powers, and Joyce (Winona Ryder) moving the Byers clan out of Hawkins with El in tow. 
The Stranger Things season 3 post-credit scene teased major twists after the finale — showing a military base in Kamchatka, Russia apparently open to the Upside Down that houses a full-grown Demodog and an unknown American prisoner that many think could be Hopper (though the theory of "the American" being Matthew Modine's evil Dr. Brenner is equally enticing). 
So, regarding new places fans might see on season 4 of Strangers Things, they should first and foremost expect to spend time with Joyce, El, Will (Noah Schnapp), and Jonathan (Charlie Heaton) as they try to adjust to their new environs. In and of itself, that should be an exciting turn of events, with El making do sans her powers and her Mike-time. It should also be interesting to see how Mike (Finn Wolfhard) and the gang fare in Hawkins without a few of their closest friends and allies. Even more intriguing is the idea that the gang will somehow find their way to that Russian compound with plans of freeing "the American" and closing down the Upside Down portal for good. Exactly how and when that might happen on season 4 is still quite the mystery.
The prospect of the Hawkins crew (and Stranger Things itself) venturing off to new lands on season 4 will make it pretty easy to bring the purported new characters into the fold. As for the teens, it's a safe bet that at least a couple of them will be students at El and Will's new school. If that's the case, we'd put money on those two characters being the entitled jock and the Spicoli-styled stoner. The "metalhead" will probably also be one of those students — but assuming the adult character is indeed a well-connected Russian in charge of the icy compound glimpsed in that post-credits scene (be he a scientist or an upper-level military sort), said "metalhead" could actually be the son of the man in charge. He might also end up being an ally to Hopper (or even the Hawkins gang) as they try to take care of business in Russia.
There's also the possibility that none of those theories come to fruition. For all we know (and don't know) at the moment, the Duffers could stick with Hopper's death, fracture the Hawkins crew in tragic ways, and unleash the Mind-Flayer on an unsuspecting world with little hope for mankind's survival. Those mysteries will remain unsolved until Stranger Things season 4 hits Netflix, whenever that may be. In the meantime, it appears we're all stuck humming the theme song from The NeverEnding Story to tide ourselves over.