Where The Star Wars Story Goes After The Rise Of Skywalker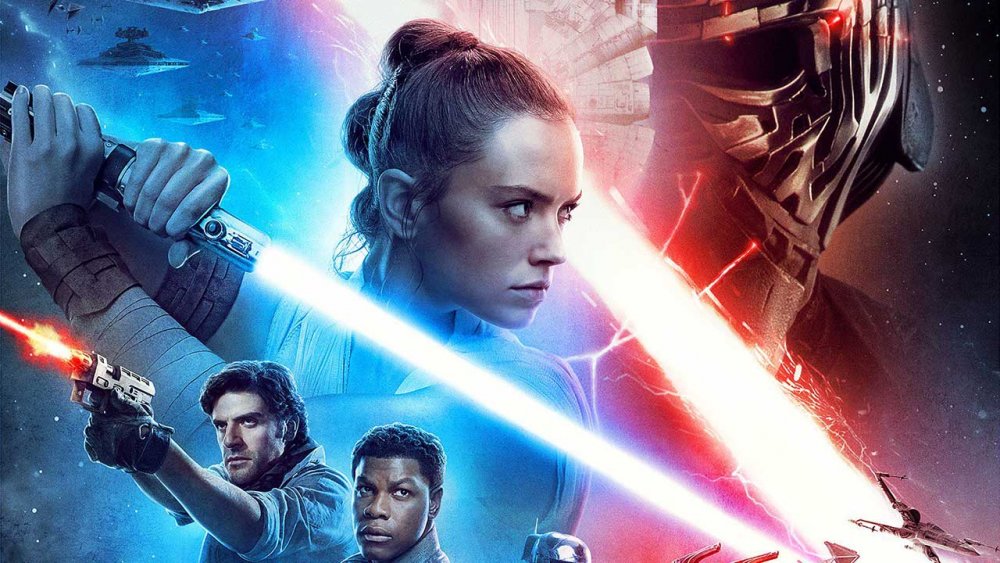 Lucasfilm / Disney
The Rise of Skywalker may represent the end of an era, but certainly won't be the end of Star Wars.
The upcoming movie, the ninth chapter in the "Skywalker Saga" which began with 1977's Star Wars Episode IV: A New Hope, will bring to a close the story of the Skywalker family, and their struggle to bring balance to the Force and defeat the forces of the Galactic Empire (and, later, the First Order). Comprising three trilogies released in three very different filmmaking eras, the saga has captured the imaginations of generations of moviegoers, and it'll be a little weird to not have another chapter to look forward to.
But of course, Lucasfilm's parent company Disney didn't by the studio just to offer up the sequel trilogy and walk away. The Star Wars universe has an enormous extended canon from which more stories could be drawn, and there will always be armies of talented filmmakers dying to put their own unique stamp on a galaxy far, far away. Fans can rest assured that there will be plenty of Star Wars to come — but what narrative direction will the films take after The Rise of Skywalker?
While we don't know for certain, we have a pretty good idea. Disney CEO Bob Iger has said that following the conclusion of the Skywalker Saga, audiences will be given a bit of a break from the franchise, all the better to hit the reset button and build excitement for the next batch of films. There are already a number of projects in the early stages of development from several different creative types, the most prominent among these being a new trilogy from the showrunners behind one of the most wildly popular television series of the last decade.
The Benioff/Weiss Star Wars trilogy will reportedly adapt Knights of the Old Republic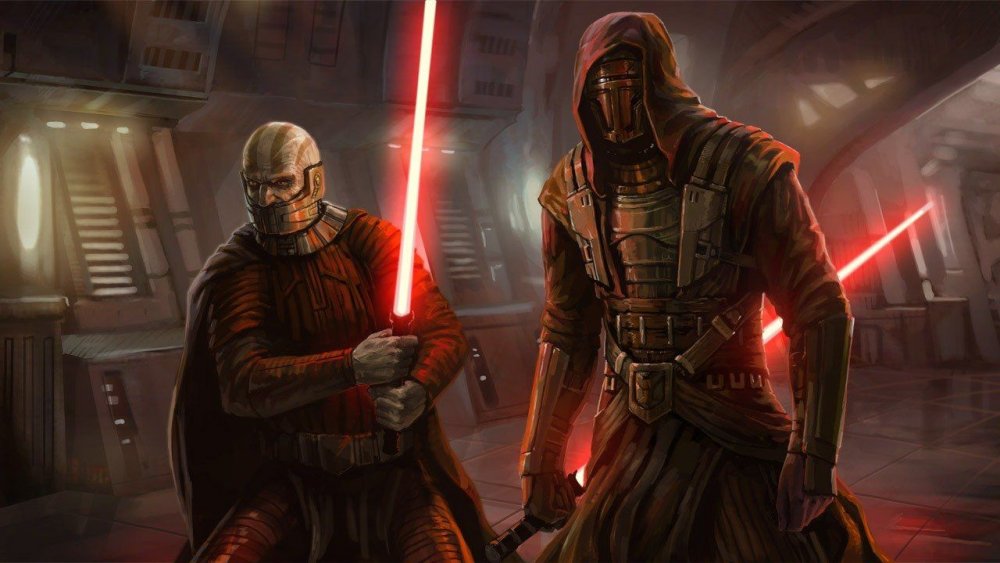 LucasArts
David Benioff and D.B. Weiss were the creative masterminds behind HBO's recently-ended series Game of Thrones, and as their involvement with that show was winding down, there was no shortage of suitors vying for their services. In February 2018, it was announced that they'd landed their dream gig: writing and producing a new series of Star Wars flicks, with settings and characters distinct from those we're familiar with from the Skywalker Saga.
In 2019, the pair signed a lucrative overall deal with Netflix, leading to speculation that they may not write every film in their trilogy, as they might simply not have time to pull double duty. However, Iger has confirmed that Benioff and Weiss' initial foray into the Star Wars universe will be the first flick to hit screens after The Rise of Skywalker, arriving sometime in 2022 — and according to inside sources, it'll be introducing audiences at large to a setting well-known to gamers.
It's long been thought that Lucasfilm has interest in developing feature films based on Knights of the Old Republic, the beloved 2003 video game which takes place hundreds of years before the events of the Skywalker Saga, in the early days of the conflict between the Jedi and the Sith. The production house's president, Kathleen Kennedy, has said as much — and in May 2019, reports surfaced that Alita: Battle Angel scribe Laeta Kalogridis is penning the screenplay for the first installment in a trilogy adapting the property.
These reports lent credence to an earlier rumor published by StarWarsNewsNet.com, which indicated that a screenplay based on KOTOR (as it's known by its fans) was in the works, that Benioff and Weiss would be producing the picture, and that the project was carrying a "Star Wars meets Lord of the Rings" vibe. To be sure, the story told by the video game would need a bit of tweaking for the screen — but the bones of an amazing feature are there.
The game's plot takes place 4,000 years before the rise of the Empire, and follows a young force-sensitive with a bad case of memory loss. The character (whose name and sex are determined by the player) gets caught up in a plot by Sith Lord Darth Malak to kill a Jedi Knight named Bastila Shan, one of only a handful of Jedi with mastery of "Battle Meditation" — a skill which can strengthen one side and weaken the other in clashes between armies.
As the player undergoes Jedi training and searches for a mysterious weapon known as the "Star Forge," they eventually come face-to-face with their past: they are Darth Revan, Malak's former master, who was grievously injured by his apprentice and left to die. Revan was taken in and brainwashed to remove all traces of his history by the Jedi Order, and in the game's climax, the player must decide whether to defeat Malak or usurp him to become the new Dark Lord of the Sith.
It's looking like the next Star Wars flick will introduce us to this world, although it may not necessarily be a faithful retelling of the game's story. Reaching thousands of years back into the Star Wars universe's past, a KOTOR-inspired series could find plenty of interesting new narrative threads to mine — but, of course, Benioff and Weiss aren't the only creatives with new Star Wars projects cooking.
Rian Johnson and Kevin Feige's Star Wars projects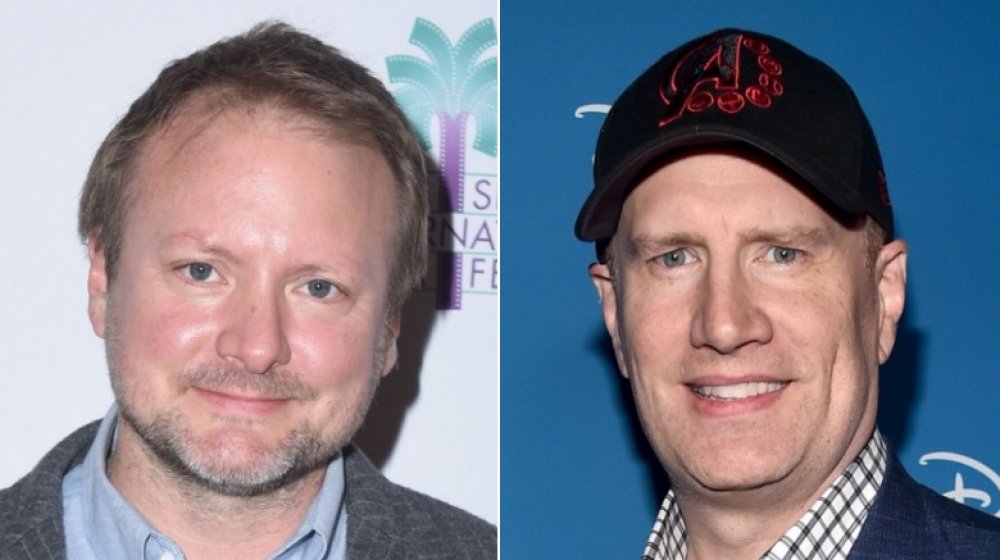 Vivien Killilea, Alberto E. Rodriguez/Getty Images
In 2017, it was announced that Star Wars Episode VIII: The Last Jedi director Rian Johnson would be developing his own trilogy of films, and while the status of those projects has been a bit up in the air in the intervening period, Johnson has confirmed that he's still working on them. Asked for an update by ETOnline in October 2019, the director said that he had none, but that he was "still working with Lucasfilm on it, and they're figuring out when they do what and everything."
Iger has said that the Benioff/Weiss trilogy will offer up new installments every other year, and that the Star Wars series that are now in development won't be running concurrently. Doing a bit of quick math, this means that it'll be 2026 before the first trilogy has run its course — and that Johnson's flicks aren't likely to start seeing the light of day anytime before 2028. (It's no wonder the guy didn't have an update.)
Of course, there's been absolutely no word on when Johnson's films will be set, or whether they'll feature any familiar characters — but we know even less about a third Star Wars offering, so far believed to be one standalone feature, that's in development from Marvel Studios head honcho Kevin Feige.
Feige's jump across the hall to Lucasfilm makes sense; the architect of the Marvel Cinematic Universe has proven to have superhuman levels of energy as a producer, and his creative instincts and knowledge of all things Marvel have been key factors in propelling the MCU to unprecedented success. 
It turns out that the King Geek geeks out just as hard over Star Wars as he does over Marvel Comics (Disney co-chairman Alan Horn called him a "die-hard fan") — so whatever he's cooking up, we're pretty sure it's going to blow fans away... eventually. (via Variety)
At any rate, even though it looks like the next wave of Star Wars flicks will be looking into the distant past of the galaxy far, far away, there will never be any shortage of fascinating stories to tell in that rich and vibrant world, and there's no telling where future filmmakers could take the franchise. What we know for sure: Star Wars as we know it is coming to an end, but Star Wars as our childrens' children will know it has yet to begin.
Star Wars Episode IX: The Rise of Skywalker hits the big screen on December 20.