Emilia Clarke Opens Up Once Again About The GoT Series Finale Backlash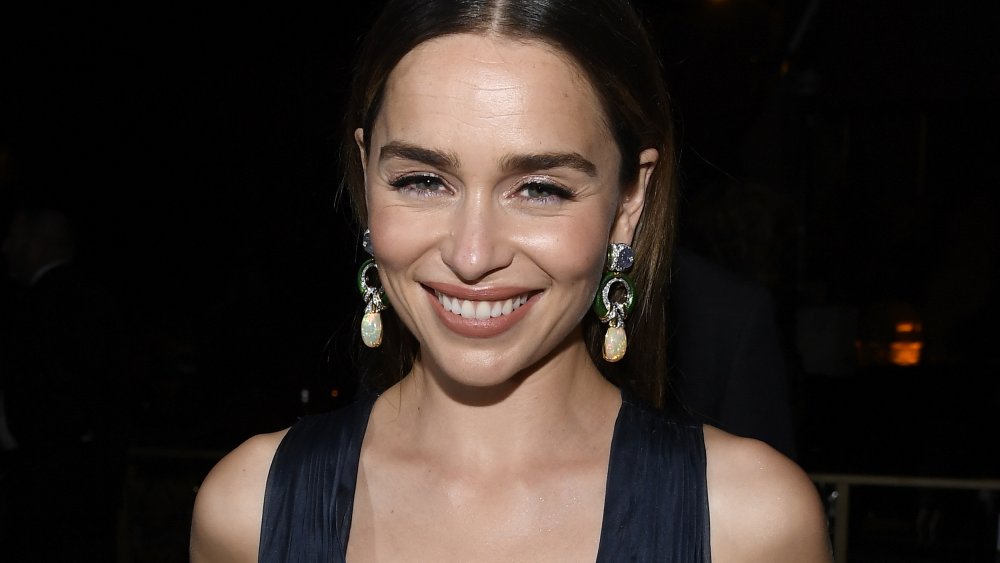 Kevork Djansezian/Getty Images
The Mother of Dragons still has some earth to scorch when it comes to that controversial Game of Thrones finale.
Emilia Clarke, who played Daenerys Targaryen on Thrones for eight seasons and can soon be seen in the upcoming romantic comedy Last Christmas, continued discussing the largely unpopular series finale of Game of Thrones during an interview with The Daily Telegraph.
This isn't the first time Clarke has spoken out about the Thrones finale, which saw Daenerys succumb to madness, torch the entire city of King's Landing while murdering thousands, and ultimately die at the hands of her righteous nephew-slash-lover Jon Snow (Kit Harington) just as she reached the Iron Throne. Even before the finale aired, she told Vanity Fair back in 2018 that her final scenes were "disturbing," which turned out to be right on point. In the immediate aftermath of the finale's rubble, Clarke stood by the show – but now, even she admits that the ending wasn't exactly perfect.
Clarke told the Telegraph that she tried to overlook the loud negativity over the Thrones finale, saying, "I was too busy focusing on my own reactions to really pay too much attention, if any at all. The only thing I felt truthfully sad about was that [executive producers] David [Benioff] and Dan [Weiss] are my really good friends, and so it's for them that I feel heartbreak, because it's theirs."
She continued, noting that it "sucks" Game of Thrones didn't have a flawless ending, though she knows such a conclusion would be impossible to achieve. 
"Everyone is going to have their own opinion and they're fully entitled to them. It's art and it's to be dissected and taken on in whatever individual way you wish. And if you're sad that the show is done and you're sad because you enjoyed watching it, then that's sad," said Clarke. "It sucks this wasn't the perfect ending that people were hoping for, but I truly believe we would never have made everyone happy."
Daenerys' ultimate downfall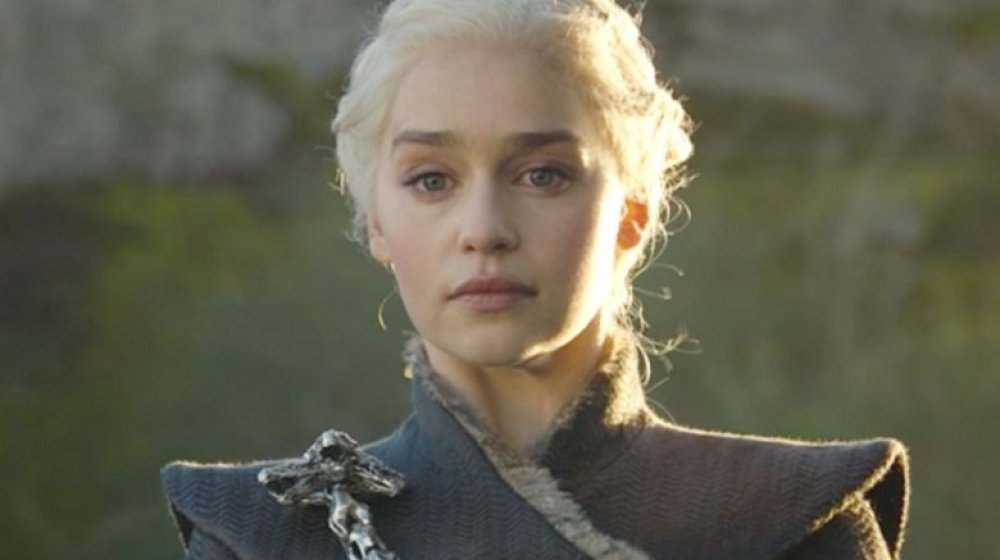 After eight seasons of rooting for Daenerys as she made her way to Westeros to claim what she believed was her rightful spot on the Iron Throne, some fans found it hard to handle her eventual fate. Sure, Daenerys had always shown a penchant for violence — preferring to barbecue her enemies rather than hold peace talks and discussions — but watching her massacre innocent men, women, and children during her siege on King's Landing on Thrones' penultimate episode was a bit much, to say the least. Add to that the fact that Daenerys barely speaks once she decides to lay waste to Westeros' capital city, which left Clarke with a particularly difficult job as an actress, and it's no wonder that this long-expected "twist" proved to be as unpopular as it was — especially when it was lumped in with a rushed, divisive final season that left fans dismayed and disappointed.
When it came right down to it, though, Game of Thrones still triumphed at the 2019 Emmy Awards, winning the Emmy for Outstanding Drama Series (as well as 10 Creative Arts Emmys) to prove that HBO's juggernaut more than earned its place in television history, final season notwithstanding. As for Clarke, even though she might be disappointed in the Thrones finale, she knows that she owes everything to the show that catapulted her to international stardom.