Game Of Thrones Earns 10 Creative Arts Emmys For Its Final Season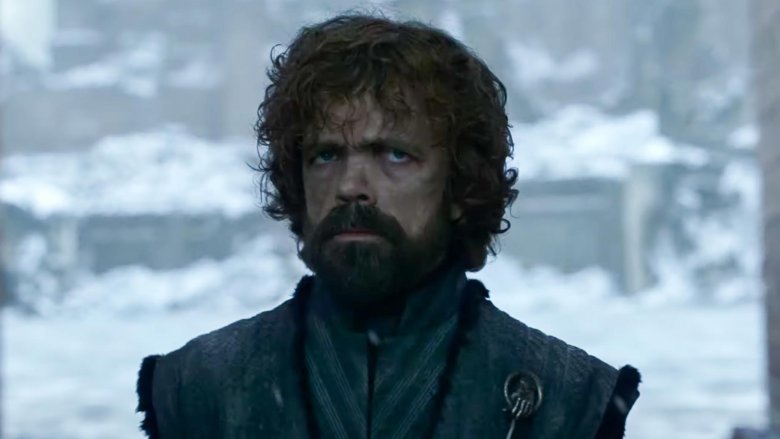 Game of Thrones may have already ended, but its winning streak is just beginning.
At the 2019 Creative Arts Emmys — which took place on Saturday, September 14 and Sunday, September 15 — HBO's juggernaut series took home a whopping 10 awards, well in advance of the Primetime Emmy Awards (where the series is also heavily nominated).
Pretty much all of Thrones' wins were in specifically technical categories. On the first night of this year's Creative Arts Emmys, Game of Thrones took home trophies for Outstanding Sound Editing for a Comedy or Drama Series (One Hour), Single-Camera Picture Editing for a Drama Series, and Sound Mixing for a Comedy or Drama Series (One Hour). On the second night, the series won awards for Outstanding Special Visual Effects, Fantasy/Sci-Fi Costumes, Makeup for a Single Camera Series (Non-Prosthetic), Stunt Coordination for a Drama Series, Main Title Design, Casting for a Drama Series, and Music Composition for a Series. 
Other big winners from the 2019 Creative Arts Emmys weekend include another HBO hit, Chernobyl, and Amazon's current Emmy favorite, The Marvelous Mrs. Maisel. The former won seven awards, while the latter won six. Phoebe Waller-Bridge's beloved British series Fleabag also picked up a few awards in categories like Outstanding Casting for a Comedy Series. Meanwhile, Hulu's The Handmaid's Tale swept the Outstanding Guest Acting categories in Drama, with Bradley Whitford and Cherry Jones taking home trophies for their respective roles as Commander Joseph Lawrence and Holly Maddox.
The downside of Thrones' Creative Arts Emmys wins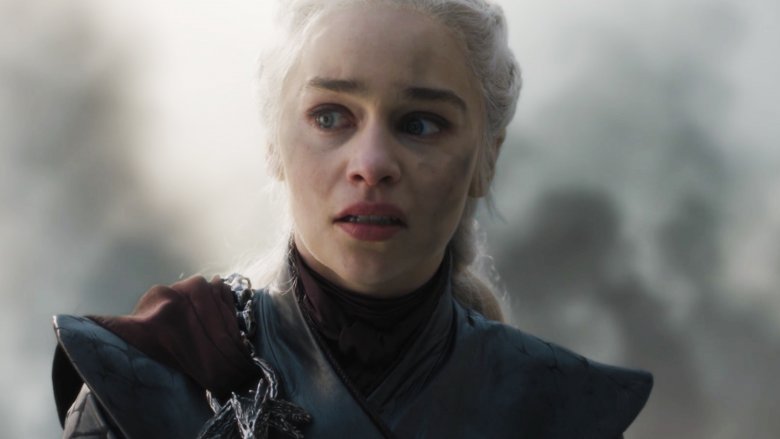 Game of Thrones taking home so many Creative Arts Emmys may actually be unwelcome news for some longtime fans, especially considering that the show's eighth and final season was met with utter derision and terrible reviews. After years of following the series, many fans found the final season to be rushed, poorly executed, and often outright baffling — mostly due to developments like Daenerys Targaryen's (Emilia Clarke) death at the hands of her nephew and lover, Jon Snow (Kit Harington), and the incredibly lackluster reveal that Bran Stark (Isaac Hempstead-Wright) was chosen as the new King of the Seven Six Kingdoms (the North gained independence and establish its own kingdom, ruled by Sansa Stark).
Game of Thrones has always been an Emmys darling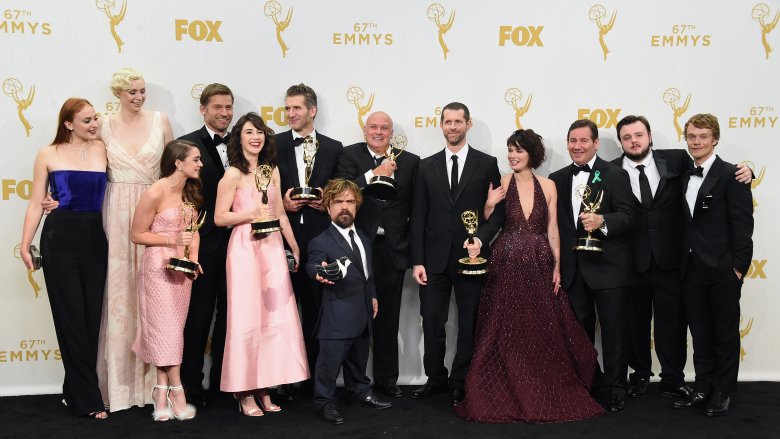 Jason Merritt/term/Getty Images
Audiences might be dismayed to see this divisive final season get so many accolades, but there are plenty of precedents when it comes to Thrones and the Emmys. In 2016, the show broke the record for most Emmys won ever, and it's continued to scoop up awards since then, including multiple wins for Best Drama Series and for Peter Dinklage's career-defining supporting turn as Tyrion Lannister.
The Emmys also love to reward shows closing out their runs, seemingly giving them a sort of achievement award for the series as a whole rather than the specific season for which they're nominated. That considered, Game of Thrones is poised to win big at this year's primetime ceremony. The series is a definitive favorite to win another trophy for Best Drama, and its actors got plenty of love too; Harington and Clarke are nominated, as are several of their cast mates (some of whom even had to submit themselves for consideration). Showrunners David Benioff and D.B. Weiss are also nominated for a number of awards, including one for the series finale's script, which was largely mocked when it was released online this summer.
The Primetime Emmys will air on Sunday, September 22 on Fox — so if you're still a diehard Thrones fan or you're just dying to watch it get defeated by another show, tune in to see how the final season fares in the end.