The Most Watched Movies On Netflix In 2019 So Far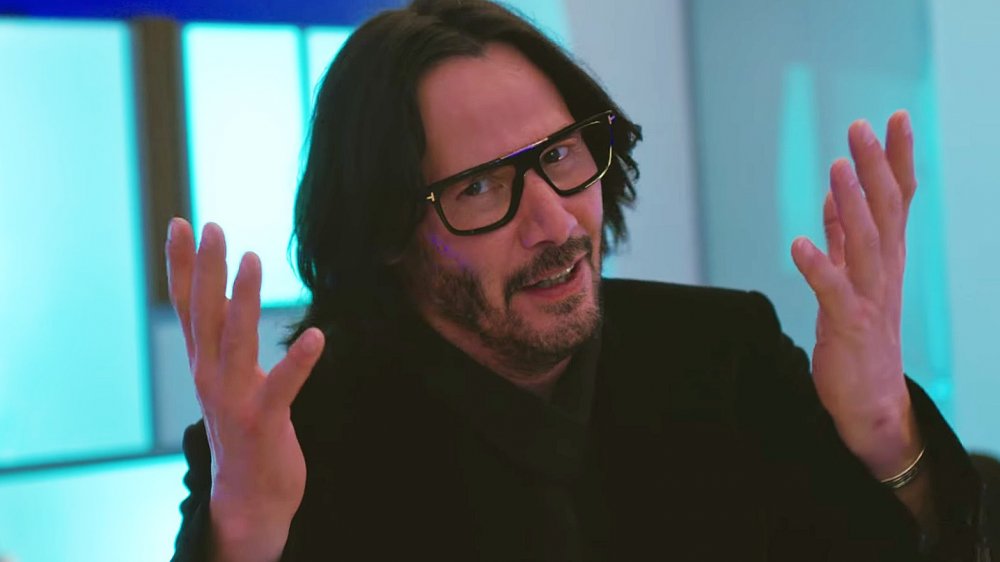 All those movie marathons you sat through have made Netflix one happy company. 
In a third-quarter investor earnings report issued on Wednesday, October 16, the streaming giant released a list of the most watched Netflix original movies from October 2018 to September 2019 — effectively announcing which of its original movies were the biggest hits of 2019 thus far. 
Leading the pack is Bird Box, director Susanne Bier's post-apocalyptic thriller starring Sandra Bullock as a woman living in a world in which horrifying supernatural entities force people who look at them to commit suicide, with 80 million viewers. In second place is the Jennifer Aniston-Adam Sandler two-hander Murder Mystery, which 73 million Netflix subscribers tuned into. Up next is Triple Frontier – the J. C. Chandor-directed action-adventure featuring Ben Affleck, Oscar Isaac, Charlie Hunnam, Garrett Hedlund, and Pedro Pascal as ex-military members who join forces to execute an intricate heist job in South America – with 52 million viewers. 
Rom-com-lovers pushed the Noah Centineo-starring flick The Perfect Date into fourth place with 48 million viewers, proving that a movie about a high school student who creates an app and markets himself as the "perfect" plus-one to any event is something many people want to watch. Rounding out the top 5 most watched Netflix original movies from October 2018 to September 2019 is a recent release: Tall Girl, led by dancer-turned-actress Ava Michelle as a 6-foot-1 high school student who struggles to find love and acceptance amongst her peers, which 48 million viewers watched. 
In sixth place is The Highwaymen, a period crime drama starring Kevin Costner and Woody Harrelson as two former Texas Rangers tasked with locating the infamous criminals Bonnie and Clyde, with 40 million viewers. Matching that viewer count is Secret Obsession, the psychological drama film about a woman whose life turns into a living hell after an accident leaves her with short-term memory loss. 
Coming in behind those two films is the oh-so-lovable romantic comedy Always Be My Maybe – featuring Ali Wong and Randall Park as childhood friends who reunite and spark up a romance, plus Keanu Reeves as a hilariously dramatized version of himself (which made for one of the best movie scenes of the year). A total 32 million viewers streamed the film from its release date in late May 2019 to the end of September 2019. 
The ninth and tenth most watched Netflix original movies from October 2018 to September 2019 are Otherhood (29 million viewers), a comedy about three mothers who pay their city-living sons a surprise visit, and Fyre: The Greatest Party That Never Happened (20 million viewers), the documentary about the failed, fraudulent "luxury" music gathering Fyre Festival. 
The new Netflix movies that could join the list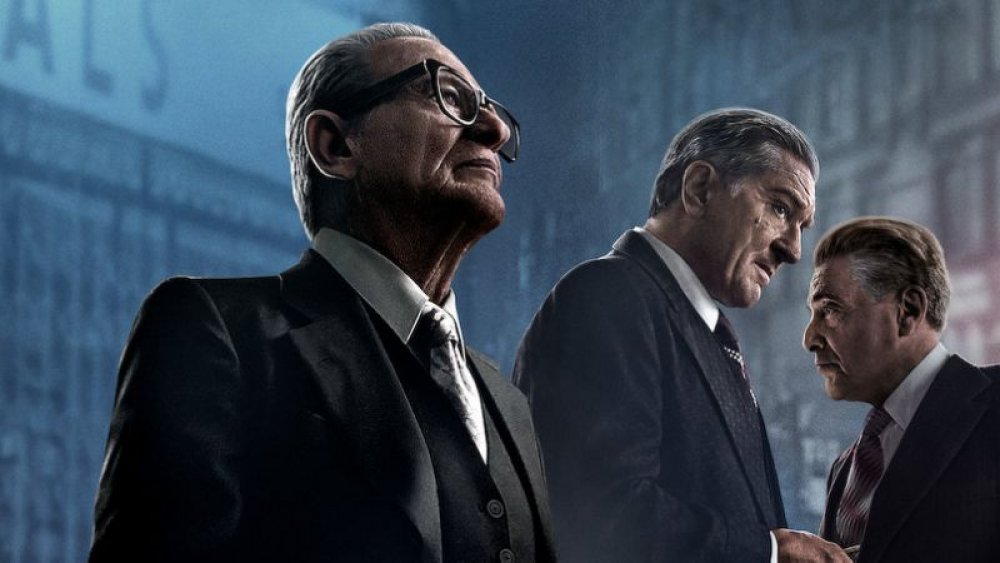 Netflix
There's a strong chance that two new Netflix movies will make their way to the top 10 most watched Netflix originals of 2019. They are Martin Scorsese's gangster epic The Irishman, and David Michôd's historical drama The King, based on a number of plays taken from William Shakespeare's "Henriad" collection. 
Both films have garnered a great deal of hype — with critics who have already seen The Irishman ahead of its limited theatrical run calling it a masterwork and an Oscars contender, and those who caught The King during its premiere at the Venice Film Festival in September 2019 noting that its "strong source material and gripping performances make this a period drama worth hailing."
Telling the tale of mob hitman Frank "The Irishman" Sheeran (Robert De Niro) and his alleged connection to the disappearance and presumed murder of labor union leader Jimmy Hoffa (Al Pacino), The Irishman will arrive in theaters for a short time on November 1 before hitting Netflix on November 27. As for The King — which stars indie darling Timothée Chalamet and the newest Batman Robert Pattinson as King Henry V and Louis the Dauphin, respectively — the film will see a similar release pattern. The King arrived in theaters on October 11, and will begin streaming on Netflix on November 1.
It seems a safe bet that subscribers will savor these two new Netflix originals, but it may be a while before we see the exact viewer numbers — if the notoriously safe-guarded Netflix ever releases them, that is.