The Best New Netflix Arrivals Of March 2019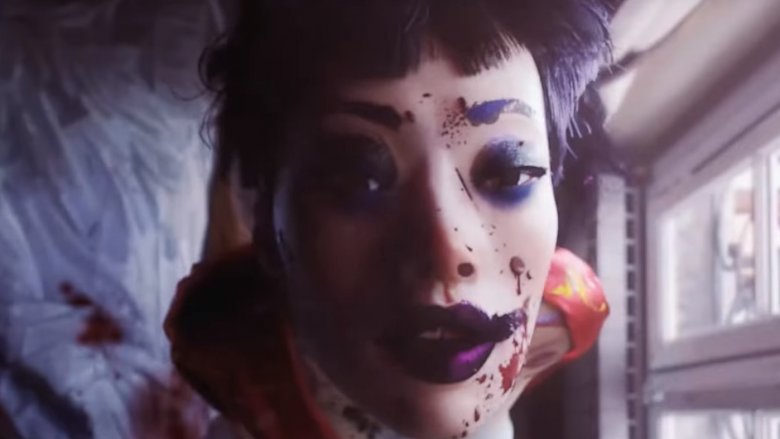 Every new month brings a guarantee of fresh, original Netflix programming, but March 2019 is going to be the grand slam. With a grand total of 60 Netflix originals heading onto the streaming service, you're all but guaranteed to find something new to fall in love with.
As is usually the case, these new releases are a solid mix of new seasons of established shows and brand new entertainment properties. There's been a lot of love for Netflix shows Queer Eye and Santa Clarita Diet — both of those shows will debut new seasons in March. We're also looking forward to the final round of Bluth antics with the conclusion of the long-running cult comedy classic Arrested Development.
No matter how you break it down, there's going to be a ton of streaming options trickling onto Netflix over the next 31 days. So we picked through the mass of new releases to come up with the best, most exciting, and most original Netflix releases for March 2019.
Losers – March 1
History generally focuses on the winners. Who won the Super Bowl? Who won an Oscar? Who won that $1,000 your local radio station is always trying to give away? But what about the losers of history? What about those men and women who poured their heart and soul into something, only to come up short? What if it's our losses that give us strength to keep fighting?
That's what Netflix's upcoming documentary Losers wants to know. By looking at the people who didn't bring home the top prize, Losers explores the lessons we can all learn from losing. Take a look on March 1.
The Boy Who Harnessed the Wind – March 1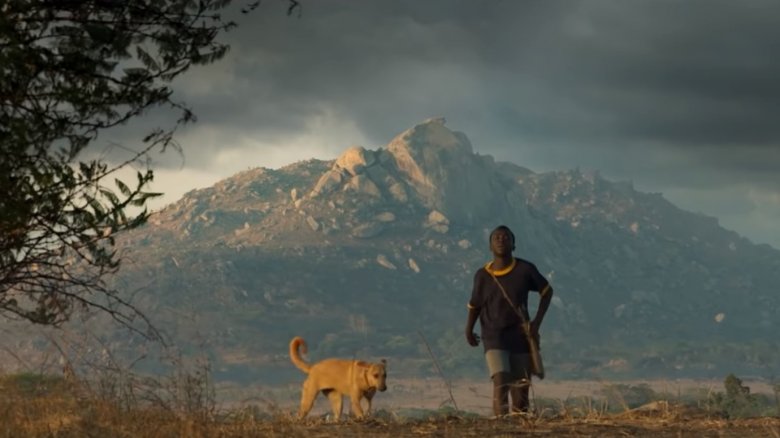 Directed by and starring Chiwetel Ejiofor, The Boy Who Harnessed the Wind tells the dramatic story of a young boy in Malawi who takes it upon himself to build a windmill generator to help his famine-stricken village. The film dropped at Sundance in January 2019 to extremely positive reviews and snagged the Alfred P. Sloan Feature Film Prize in the process.
If the premise sounds familiar, that's because it's based on the real-life story of William Kamkwamba, who went on to give a TED talk about his experiences and struggles bringing electricity to his village. Get ready for a powerful hit of emotion when The Boy Who Harnessed the Wind blows onto Netflix on March 1.
Secret City: Under the Eagle: Season 2 – March 6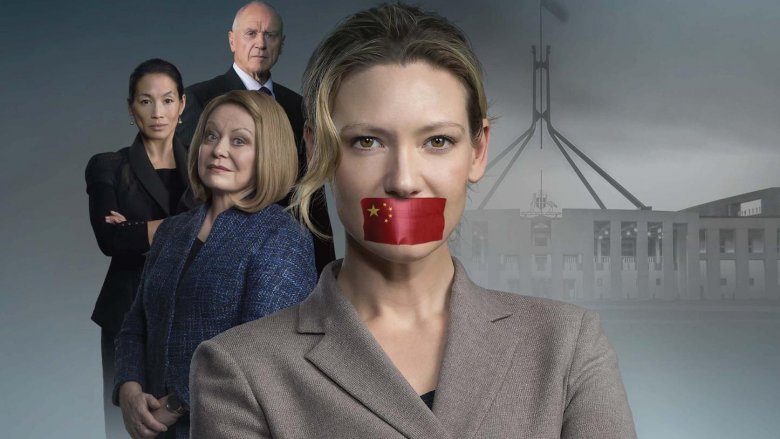 The political thriller Secret City largely flew under the radar when it premiered on Netflix in June 2018, but the critical reception was overwhelmingly positive. Dark and cerebral, Secret City follows a journalist, played by Anna Torv, who digs too deep while investigating a government conspiracy.
The second season, subtitled "Under the Eagle," promises more of the same suspense and political intrigue as the first season. Take a look on March 6.
The Order – March 7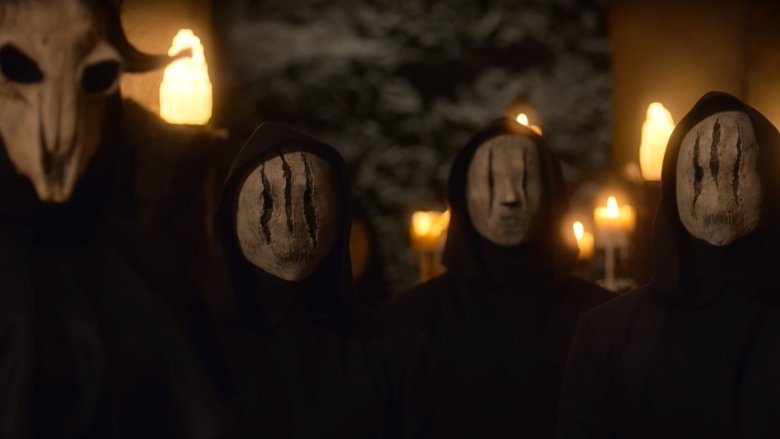 On the heels of hit supernatural shows like The Magicians, Sabrina, and Umbrella Academy, Netflix is dropping the first season of The Order. The show centers on a college freshman who joins a secret society and gets caught up in a battle against evil werewolves. That's the kind of premise that was once relegated to B movies and late-night horror anthologies, but we truly live in special times.
The trailer for The Order promises a little magic, a little mayhem, and a lot of drama, perfect for binging through those cold March nights. Check it out on March 7.
After Life – March 8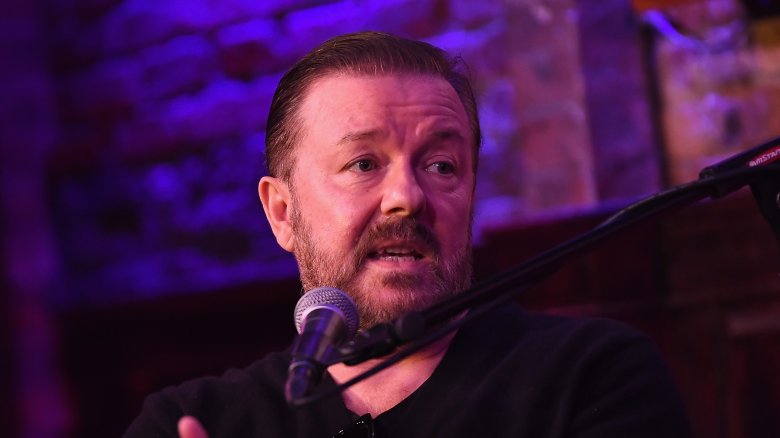 Getty Images
Anyone familiar with Ricky Gervais' style of comedy should have some idea of what to expect in After Life, although we're willing to bet it'll still manage to throw a few curveballs. In the show, Gervais plays a writer whose wife passes away, leading him to adopt a bitter outlook on the world.
Although there haven't been many details about the show released as of this writing, Gervais explained a bit about his character's headspace to SiriusXM's Ron Bennington, saying (as the character), "Okay, I won't kill myself for now, but I'm gonna punish the world. I'm gonna start saying and doing exactly what [...] I want, and then when it all gets too much, I can kill myself. It's like a superpower."
Dark? Yeah, pretty much. Funny? We hope so! Tune in when After Life drops on March 8.
Formula 1: Drive to Survive – March 8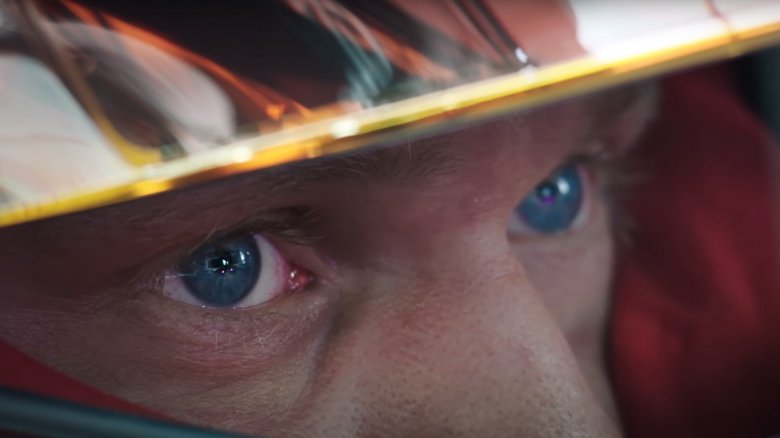 In Formula 1: Drive to Survive, Netflix is peeling back the veil to look behind the scenes of the ultra-competitive world of Formula 1 racing. This high-octane documentary series puts viewers in the driver's seat to experience the thrill of victory, the despair of defeat, and the white-knuckle adrenaline of sitting behind the wheel of some of the fastest cars on planet Earth.
Anchoring it all are the stories of the dedicated drivers who put their lives on the line for glory, fame, and fortune. Formula 1: Drive to Survive races (too obvious?) onto Netflix on March 8.
Immortals – March 8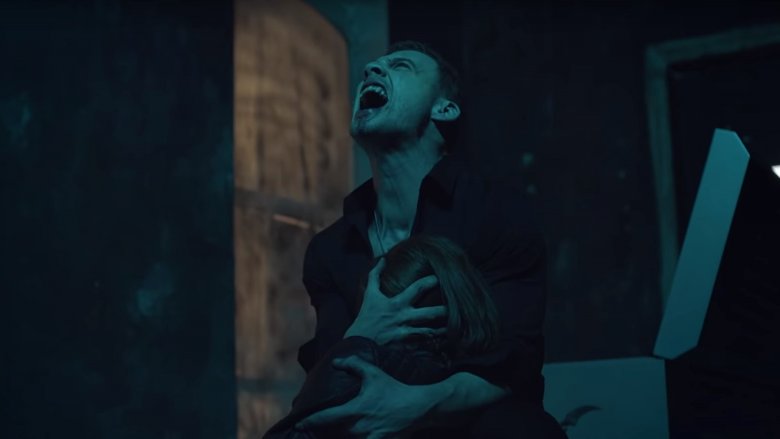 There's a surprising lack of information about Netflix's upcoming series Immortals, which is barely a week away from its release date. It's even more surprising considering how interesting the show sounds. According to the Netflix series page (which doesn't even have an image, as of this writing), Immortals is about a vampire who's out for vengeance against the leader of her own kind, a ruthless killer who's attempting to gain immortality. And sure, another modern-day vampire yarn doesn't exactly bleed originality, but we're hoping this turns out to be worth watching. Find out on March 8.
Shadow – March 8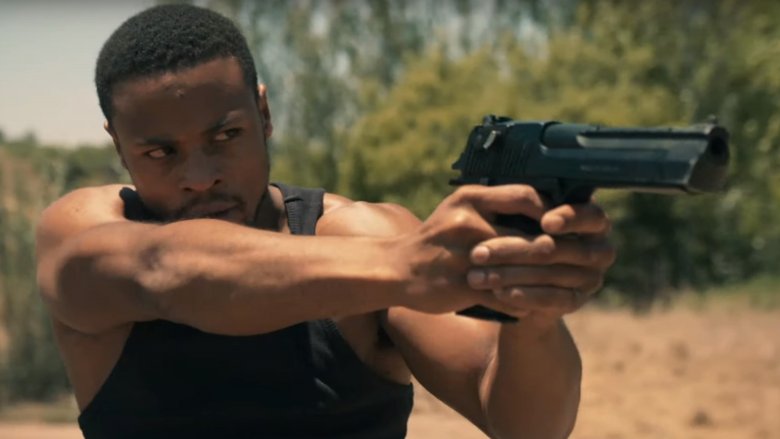 South African cinema hasn't had a whole lot of representation on Netflix, but that's set to change with the addition of the Netflix original Shadow. Part cop drama and part vigilante justice, Shadow focuses on a former policeman who was struck by lightning and loses the ability to feel pain. What else would you do with a power like that besides go after the city's bad guys one by one?
But if Dexter taught us anything all those years ago, it's that the real police force doesn't always like having a rogue criminal catcher on the loose. Will he be able to make a dent in crime when he's being pursued by both sides of the law? Find out when the action-packed new series premieres on March 8.
Triple Frontier – March 13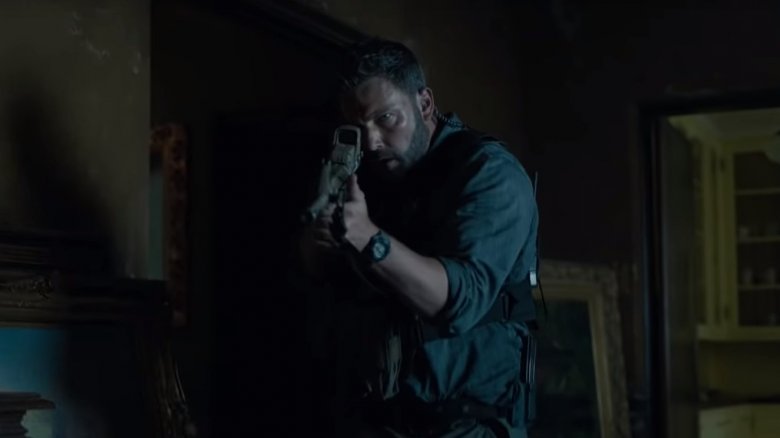 Ben Affleck headlines Triple Frontier as a retired soldier who gets pulled into a criminal heist when one of his war buddies decides to get their old crew together. His plan is to take out a drug cartel boss and rob his house. Of course, that's the kind of plan that's bound to go disastrously wrong.
Here's a tip, criminals: If you're retired, or about to retire, and one of your old friends offers you a chance for "one last job," take it. Sure, it'll get screwed up in the worst possible way, and some of your friends will probably die. You might even lose some body parts, like a leg, or a couple fingers. But along the way you're going to learn so much about yourself. You can't put a price on that.
Oscar Isaac and Charlie Hunnam costar in Triple Frontier, which hits Netflix on March 13.
Arrested Development: Season 5 B – March 15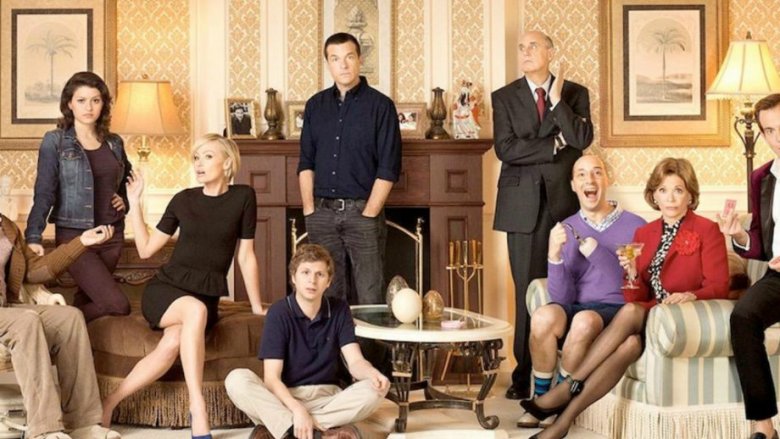 Arrested Development has come a long way from its beginnings as a troubled Fox series to its current status of Netflix original, and the journey has been as emotional and ridiculous for fans as it has been for the Bluths themselves. After Fox canceled the series in 2006, Netflix eventually picked up the show, streaming all three original seasons while filming a fourth and fifth season.
On March 15, check out the final half of season 5, and just remember: You can watch, but no touching!
Burn Out – March 15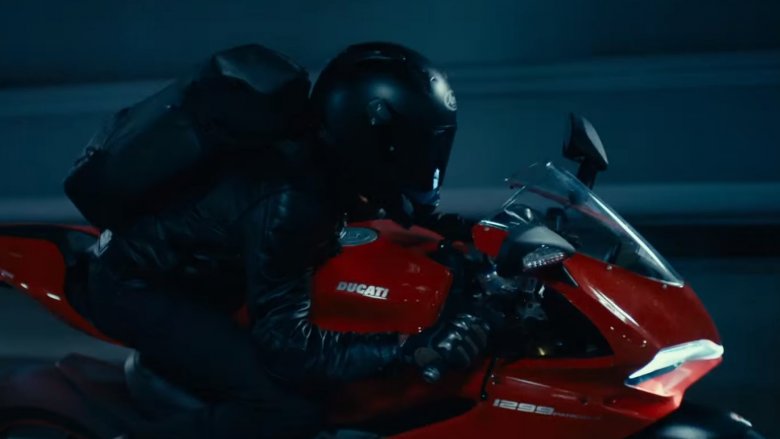 Burn Out follows a professional motorcycle rider who's one of the best racers on the track. But when his mom's life is threatened by the criminal underworld, he'll have to use his need for speed to ferry drugs in the hopes of paying off her debt. Filled with suspense and motorcycle chases, Burn Out looks like a great film for any action lovers out there. Saddle up when Burn Out arrives on March 15.
Love, Death & Robots – March 15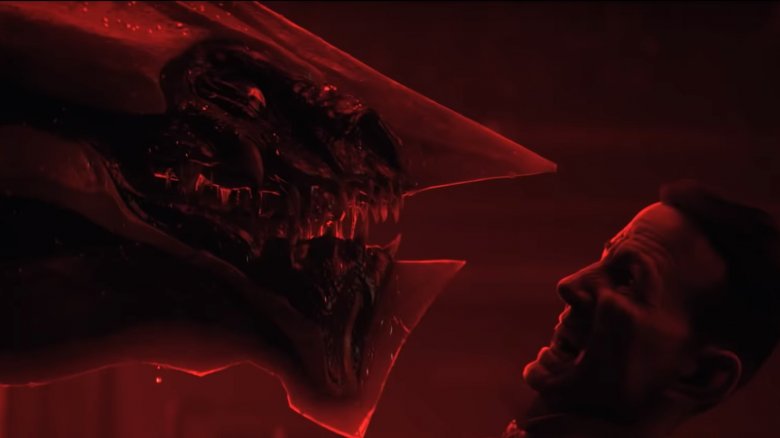 What is Love, Death & Robots? It's hard to say based on the trailer, which features a seriously trippy montage of... robot-like things. Fortunately, we have Netflix's official description, which promises an animated anthology involving "terrifying creatures, wicked surprises, and dark comedy." Even more intriguing is the fact that Love, Death & Robots comes from David Fincher and Deadpool director Tim Miller.  
Animation or not, you'll definitely want to put the tots to bed before queuing up any of these shorts. Netflix has been pretty clear that the whole shebang is heavily NSFW, a sentiment Tim Miller echoed when he said that he's "excited that the creative landscape has finally changed enough for adult-themed animation to become part of a larger cultural conversation."
Take a look when all 18 episodes of Love, Death & Robots drop on March 15.
Queer Eye: Season 3 – March 15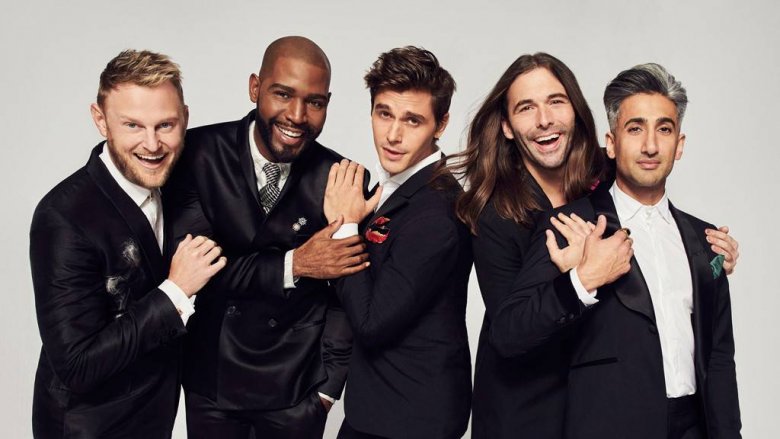 The initial news of a revival of the mid-aughts makeover show Queer Eye for the Straight Guy was met with mixed responses, but in the true spirit of the show, the modern makeover turned out to have just the right stuff for today's world. With a new "Fab Five" consisting of design, cultural, and fashion experts, Queer Eye showed that it was willing to delve deeper than a superficial makeover, tackling issues like homophobia, racism, and police profiling.
Season 2 was met with the same positive response, and now fans are gearing up for a third season, which drops on March 15.
Turn Up Charlie – March 15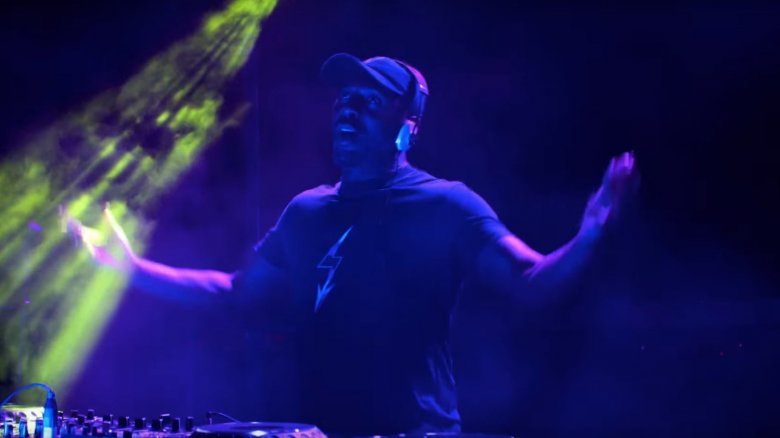 Idris Elba takes the lead in Turn Up Charlie, starring as a DJ who isn't quite making it in the music industry. His best friend, on the other hand, is a superstar, and Charlie reluctantly agrees to nanny his friend's daughter. That's bound to lead to all kinds of comedy shenanigans, and Elba may just be the perfect star to make it all shine. Tune in for the first season on March 15.
The Dirt – March 22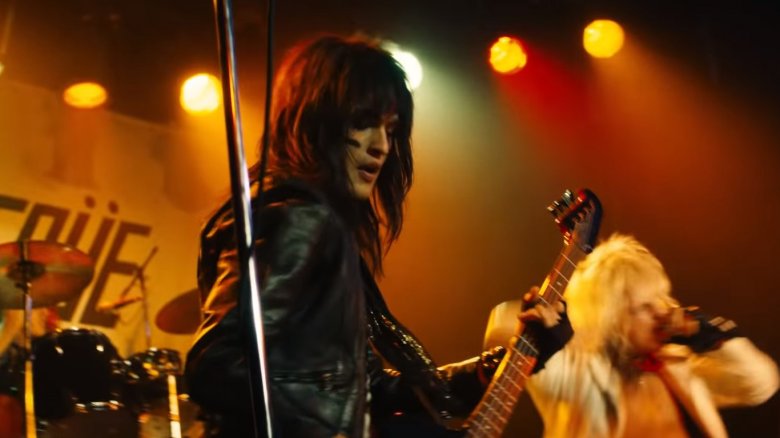 From Too Fast for Love to Saints of Los Angeles, Mötley Crüe spent almost four decades shaking stadiums with their mix of heavy metal and glam rock. But even more than their music, the band was all-too-often known for their hard-rocking lifestyle filled with drugs, parties, and... well, even more drugs and parties.
Based on the band's own autobiography, The Dirt digs into that hedonistic lifestyle for a cinematic look behind Mötley Crüe's music. It's sure to be a pulse-pounding biopic, and you can take the ride on March 22.
Santa Clarita Diet: Season 3 – March 29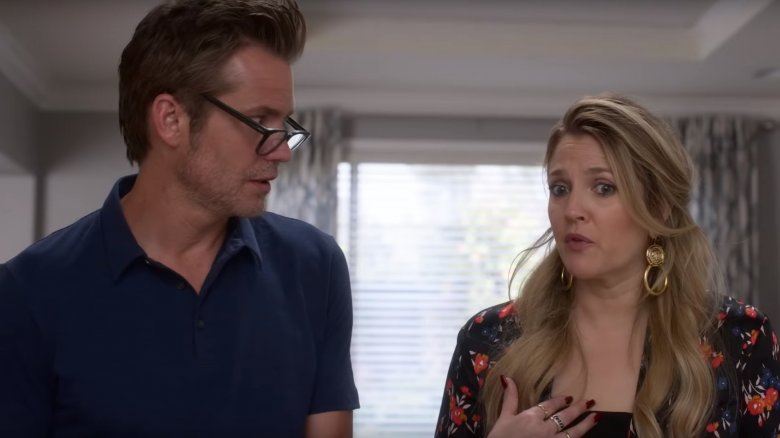 A suburban zombie comedy like Santa Clarita Diet shouldn't work as well as it does, but fans have spent two seasons growing to love — and hate — the characters of this quirky, funny, and occasionally graphically violent show. It's already been a year since season 2 tore out our hearts, and season 3 is gearing up to do more of the same.
For those who haven't caught the bug yet, Santa Clarita Diet stars Drew Barrymore as a real estate agent who's unfortunately turned into a zombie. It's up to her husband, played by Timothy Olyphant, to help her satisfy her hunger for human flesh while also making sure they all keep up the standards of their upper middle class lifestyle. Tune in for season 3 on March 29.
The Highwaymen – March 29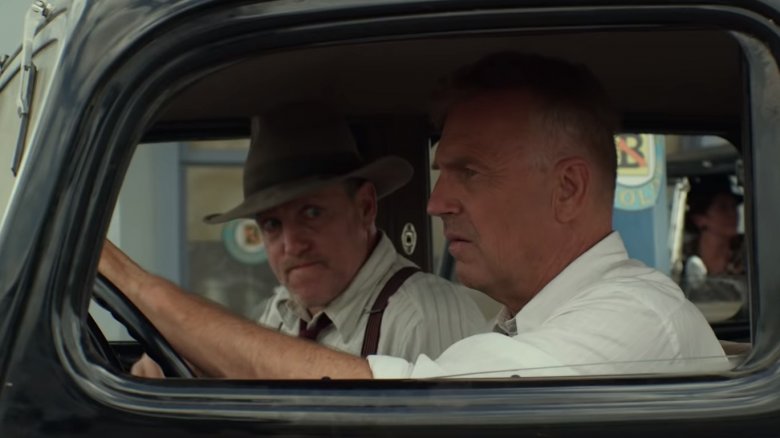 The story of Bonnie and Clyde is the stuff of legends... and like most legends, it's been adapted for film and television more times than you can shake a tommy gun at. The outlaw lovers even got the Abraham Lincoln revised history treatment with Bonnie & Clyde vs. Dracula. When your true story of love and murder needs vampires to liven it up, you know it's been done to death.
So what makes Netflix's The Highwaymen different? For starters, it shifts the focus from Clyde Barrow and Bonnie Parker onto Frank Hamer and Maney Gault. Who the hell were they, you ask? See, we're already getting into fresh cinematic territory! Hamer and Gault were two aging Texas rangers who joined the hunt for Bonnie and Clyde and were eventually responsible for bringing them down. Woody Harrelson and Kevin Costner take the lead roles, promising a gritty, emotional detective drama that's sure to throw some wild cards into the fire. Take a look when The Highwaymen lands on March 29.
Trailer Park Boys: The Animated Series – March 31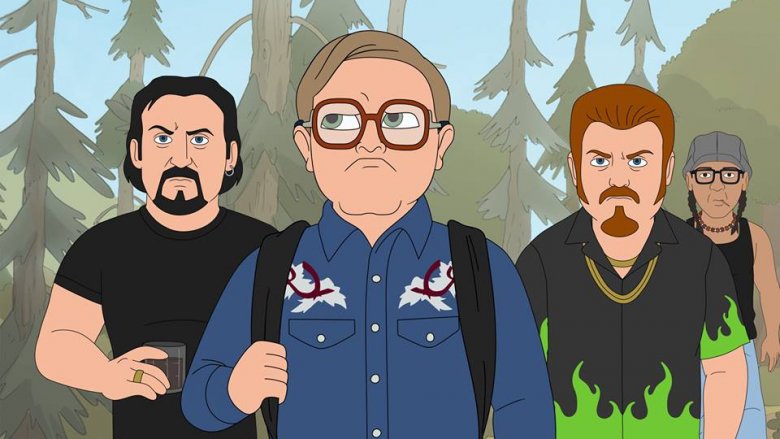 Did the Trailer Park Boys finally get so high they stepped into an alternate universe? Apparently the 12-season show is on its way back to Netflix, but this time, it's animated. The show's official Facebook page dropped the news with a screenshot showing a cartoon Julian, Ricky, and Bubbles and a caption that reads, "CHANNEL 10 BREAKING NEWS: We're getting reports of 'something DEEECENT' happening at Sunnyvale Trailer Park!"
Consider us excited, even if we're still waiting for more details about the upcoming incarnation of the show. Fortunately, we'll all be able to check it out soon, because the season lands on March 31.
New original comedy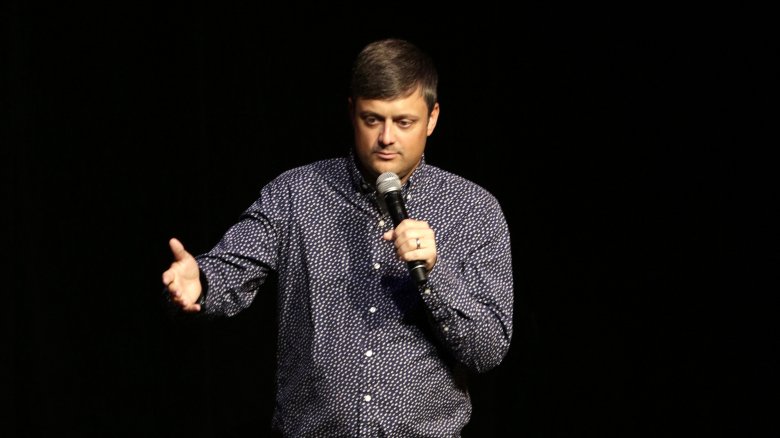 Getty Images
Comedy fans will have plenty to look forward to this March, with four new stand-up specials joining the streaming service. For starters, look for the political comedy show Patriot Act with Hasan Minhaj, airing every week starting March 3.
On the 12th, tune in for British comedian Jimmy Carr's The Best of Ultimate Gold Greatest Hits. After that, Amy Schumer's bringing her newest special, Growing, on March 12, and Nate Bargatze drops an hour of standup on the 26th with The Tennessee Kid.
That's it for the good Netflix originals coming out in March; now let's look at everything else hitting Netflix next month.
Action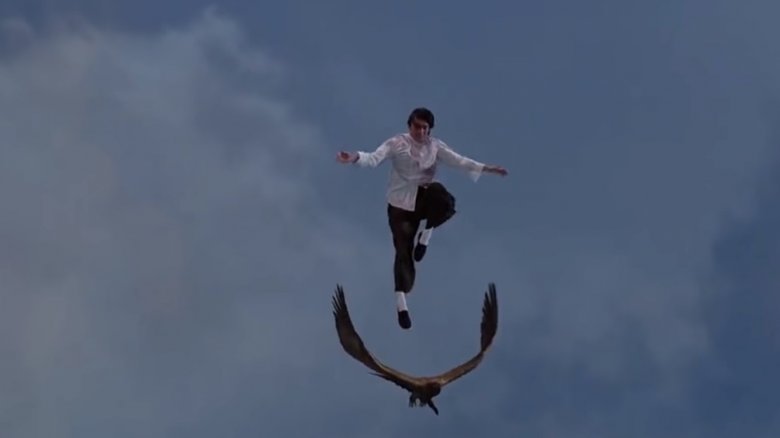 Two kung fu masterpieces and an off-the-wall family adventure mark Netflix's action additions this March. On the first of the month, Crouching Tiger, Hidden Dragon sails onto the service (don't worry, it's using wires). Perhaps the seminal Wu Xia martial arts film, at least for the Western world, Crouching Tiger, Hidden Dragon helped Ang Lee gain a reputation as a director to watch, and he went on to cash in on that status with two Oscar wins for Brokeback Mountain and Life of Pi.
On the 8th, gather up the family and queue up Spy Kids 2: The Island of Lost Dreams. While the Spy Kids franchise has gained a bit of a goofy reputation over the years, the second installment remains one of the most bizarre entries in director Robert Rodriguez's filmography. Honestly, it's worth it just to watch Steve Buscemi command an army of miniature dinosaurs.
Later in the month, don't miss Kung Fu Hustle, Stephen Chow's hilarious kung fu comedy.
March 1
Crouching Tiger, Hidden Dragon (2000)
March 8
Spy Kids 2: The Island of Lost Dreams (2002)
March 15
Kung Fu Hustle (2004)
Thriller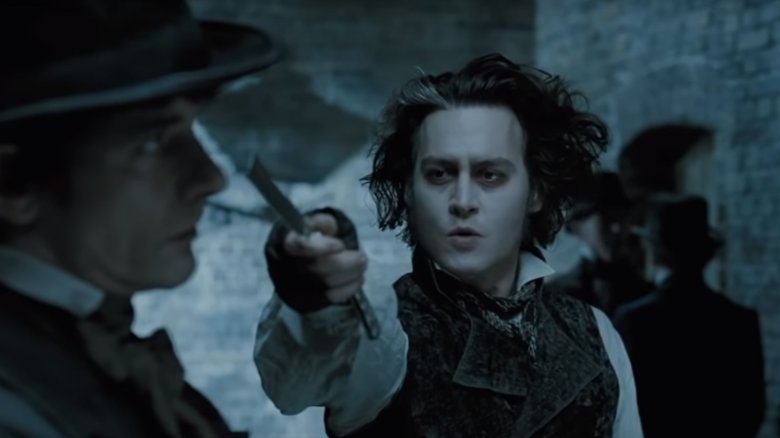 It's a sad month when there are only two thrillers slated for arrival on Netflix, but fortunately, they're both well worth a watch (or a rewatch, in this case). On the first, you'll be able to stream Sweeney Todd: The Demon Barber of Fleet Street. This moody musical is far from Tim Burton's best film, but like most of Burton's movies, it more than delivers in scenery, atmosphere, and dark humor. If anything, give it a watch just for Alan Rickman.
Also on the first, relive the indy thriller that put Jennifer Lawrence on the map — Winter's Bone. This haunting mystery revolves around a young girl on the hunt for her father in the Ozarks and features a powerhouse performance from Lawrence as the lead character.
March 1
Sweeney Todd: The Demon Barber of Fleet Street (2007)
Winter's Bone (2010)
Drama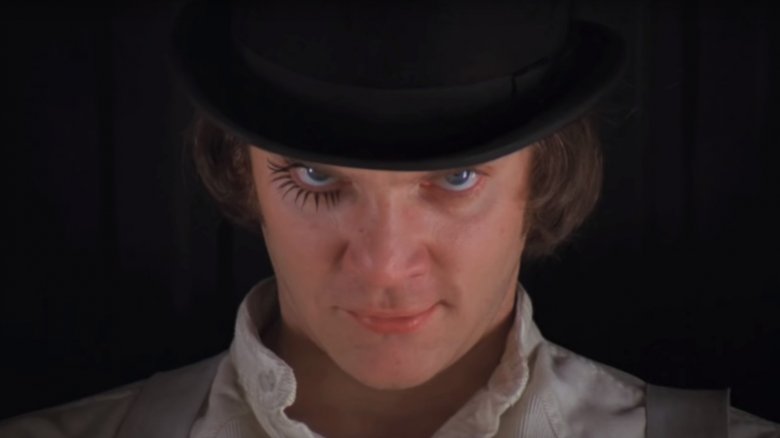 March will give Netflix subscribers a chance to revel in darkness and weep sappy tears of sorrow in equal measure with its drama selection. On the first of the month, keep your eyes peeled for Stanley Kubrick's A Clockwork Orange, Apollo 13, The Hurt Locker, and The Notebook, among others.
Then, on the seventh, look for the five-time Oscar-nominee Doubt, a 2007 drama with a powerhouse cast that includes Meryl Streep, Philip Seymour Hoffman, Amy Adams, and Viola Davis.
March 1
A Clockwork Orange (1971)
Apollo 13 (1995)
The Hurt Locker (2008)
The Notebook (2004)
Emma (1996)
Junebug (2005)
Nick and Norah's Infinite Playlist (2008)
Tyson (1995)
March 7
Doubt (2007)
March 8
Blue Jasmine (2008)
The Jane Austen Book Club (2007)
March 15
A Separation (2011)
The Lives of Others (2006)
Comedy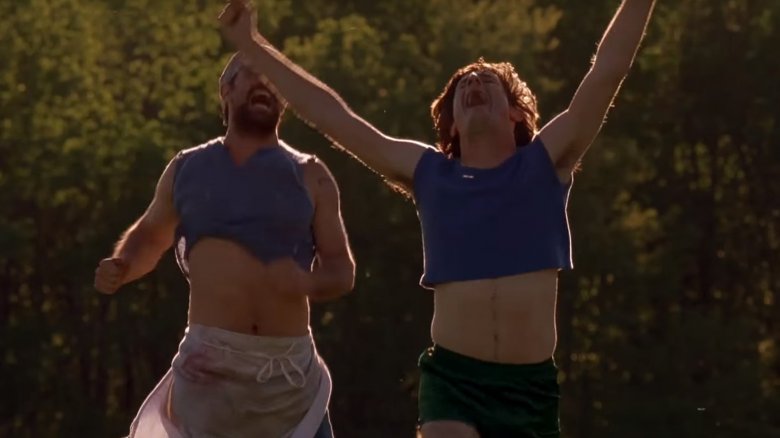 It'll be classic laughs all through the month on Netflix, with 2001's ridiculous farce Wet Hot American Summer showing up on the first, alongside 2007's more down-to-earth Music and Lyrics.
Finally, look for Tucker and Dale vs. Evil, an insanely underrated horror comedy that arrives on the 29th.
March 1
Music and Lyrics (2007)
Wet Hot American Summer (2001)
March 29
Tucker and Dale vs. Evil (2010)