What Ryan Hurst Has Been Doing Since Sons Of Anarchy Ended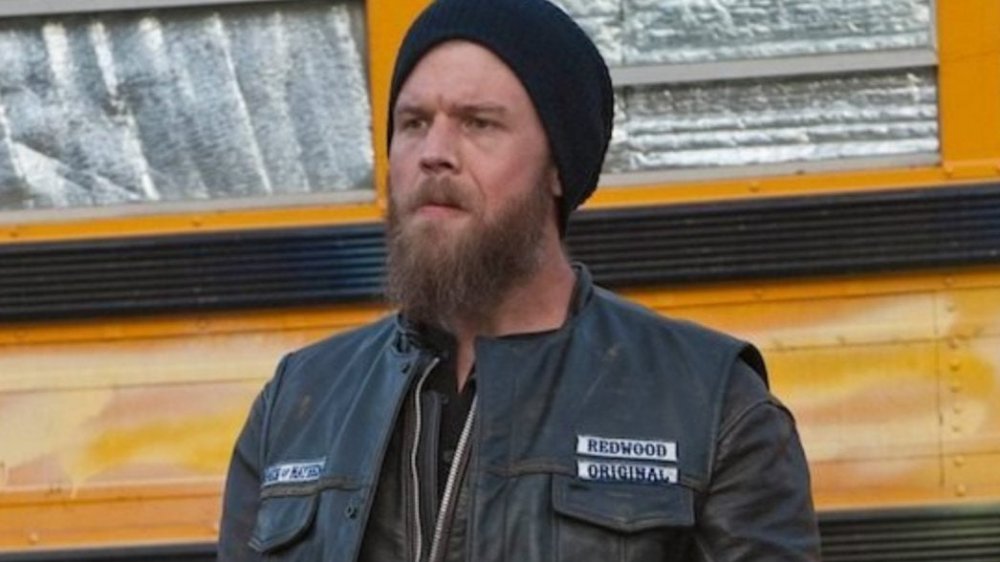 Oh Opie, we still miss you, brother.
They say that time heals all wounds, but we don't think we'll ever get over the brutal demise of Sons of Anarchy's noblest of sons, Harry "Opie" Winston. His death was, after all, one of the most shocking moments in a series that was chock full of jaw-droppers. 
While the show still went on in the wake of Opie's death, Sons of Anarchy never felt quite the same without him. Some might even say that Opie's untimely departure from the mortal realm left the series sans the still-warm heart it needed to stay grounded. Much of that has to do with the character himself, of course. Over Opie's five-season, 54-episode run on the beloved biker series, the character was a fan favorite largely because he was one of the few SAMCRO (Sons of Anarchy Motorcycle Club Redwood Original) brothers who had any heart at all — even if the series often made dramatic sport of stomping it into tiny little bits. It also helped that Opie played bestie-slash-confidant to Jax Teller (Charlie Hunnam), and ultimately sacrificed himself to prevent the death of his biker brother.
Opie's mostly noble endeavors aside, the real reason the character resonated so much is because the actor who portrayed him depicted all the pain, joy, and dismay of Opie's life as if it were his own. That actor is Ryan Hurst, who has kept himself busy after saying goodbye to Sons of Anarchy. If you want to know what Hurst has been up to since leaving his SAMCRO brother in the dusty vistas of the California desert, we'll give you one clue: it involves cameras, directors, sets, and scripts. 
Ryan Hurst has been acting... and managing his beard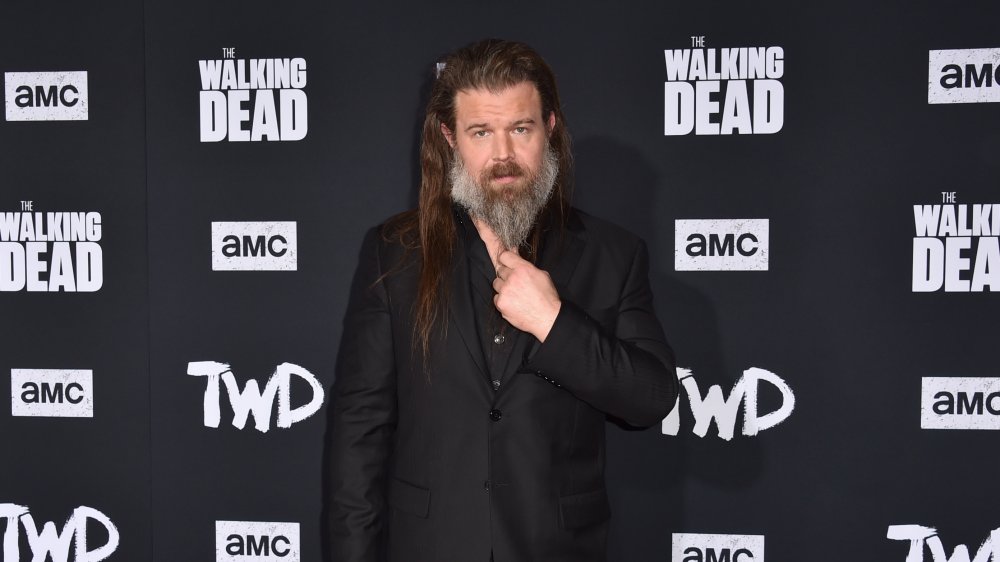 Alberto E. Rodriguez/Getty Images
We really hope you guessed "acting." Because Ryan Hurst has, indeed, kept his acting career going since Opie was so tragically killed off Sons of Anarchy. In fact, Hurst has been booking gigs left and right since he left the series — and he's been doing so on some seriously intriguing small-screen fare. 
That will come as no surprise to folks who've been tracking Hurst's career since the early days, as the actor has excelled at finding quality projects that suit his unique talents. Savvy cineastes will recognize Hurst from a few of those early roles — most notably his appearances in Steven Spielberg's masterly WWII drama Saving Private Ryan, opposite Denzel Washington in the biographical football drama Remember the Titans, and as the affable dolt Lump Hudson in Joel and Ethan Coen's remake of The Ladykillers. 
Hurst kept a low profile thereafter, but that obviously changed when the bearded actor embraced the hellish life on two wheels for Sons of Anarchy. If you're wondering exactly where you've seen Hurst and that marvelous beard of his since, we weren't kidding when we said the actor has been booking gigs left and right.
His first high-profile gig after Sons of Anarchy was as Charles "Chick" Hogan, a would-be writer and ally to very bad-boy Norman Bates (Freddie Highmore), on A&E's devilishly entrancing horror drama Bates Motel. Hurst then booked a starring role opposite David Morse as a way, way off-the-grid homesteader on the tragically short-lived Appalachian crime drama Outsider. He later joined his former Sons of Anarchy brother Titus Welliver on Amazon Prime's cracker-jack procedural Bosch.
If you missed Hurst on any of those series, you'll likely recognize the actor from his work on AMC's long-running zombie series The Walking Dead. On the show, Hurst portrays Beta, the sadistically whip-smart hand to Samantha Morton's Whisperer Queen Alpha — a role he reprised on the 10th season of the series.
As for what the future holds for Ryan Hurst, it'll continue to be the actor's life for the talented performer. He's already filmed a recurring role (alongside his Sons of Anarchy co-star Mark Boone-Junior) in the upcoming music biz drama Paradise City, and we'll finally get to see him at work in the long-gestating adaptation of James Frey's controversial "biography" A Million Little Pieces. Directed by Fifty Shades of Grey's Sam Taylor-Johnson, the star-studded film is currently slated to hit theaters December 6. As it happens, A Million Little Pieces also features an appearance by Hurst's old pal Charlie Hunnam – though we can neither confirm nor deny whether the motorcycle-loving pals took the opportunity to ride side by side as Opie and Jax once more. A Sons of Anarchy fan can always dream, right?