Read This Before You See Doctor Sleep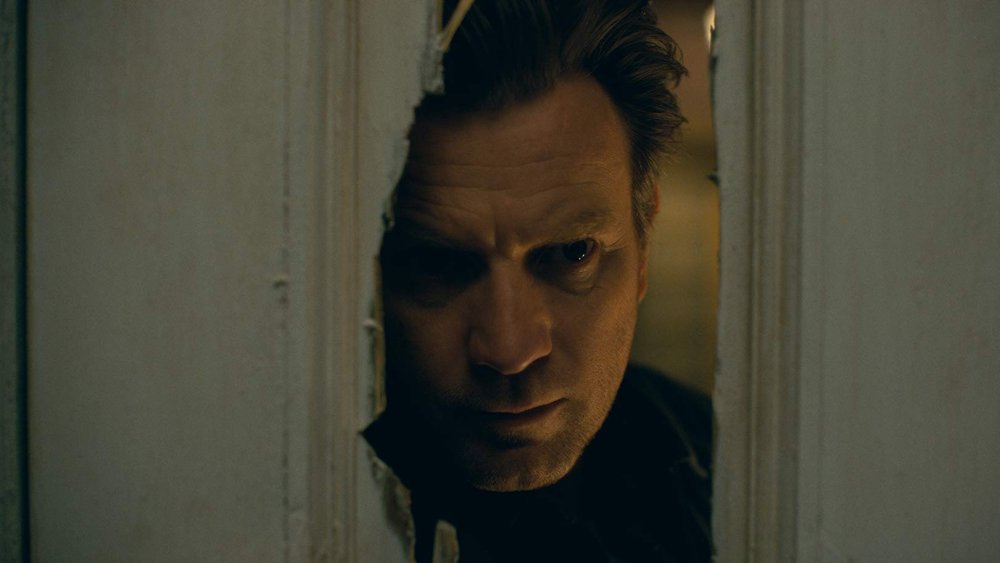 In 1977, Stephen King published The Shining, a novel about a family that holes up for the winter in a hotel that just happens to be filled with terrifying evil. In 1980, Stanley Kubrick adapted The Shining into a film that's since gone on to become one of the most influential and acclaimed horror films ever made. Decades later, in 2013, King continued his super famous story with a new novel, Doctor Sleep, which follows the child from the original family — Dan "Danny" Torrance, who's gifted with a frightening, supernatural gift known as "the shining" — as he struggles to come to grips with his past and his powers as an adult. 
And now, moviegoers are returning to the Overlook Hotel, courtesy of writer/director Mike Flanagan. The film version of Doctor Sleep promises to be a movie that honors both King's novel and Kubrick's dark vision, and in anticipation of this epic horror story, we've gathered everything you need to know about the film all in one place. So before you see Doctor Sleep, make sure to read everything below so you can prepare for a world full of psychic powers and monstrous beings.
Doctor Sleep's release date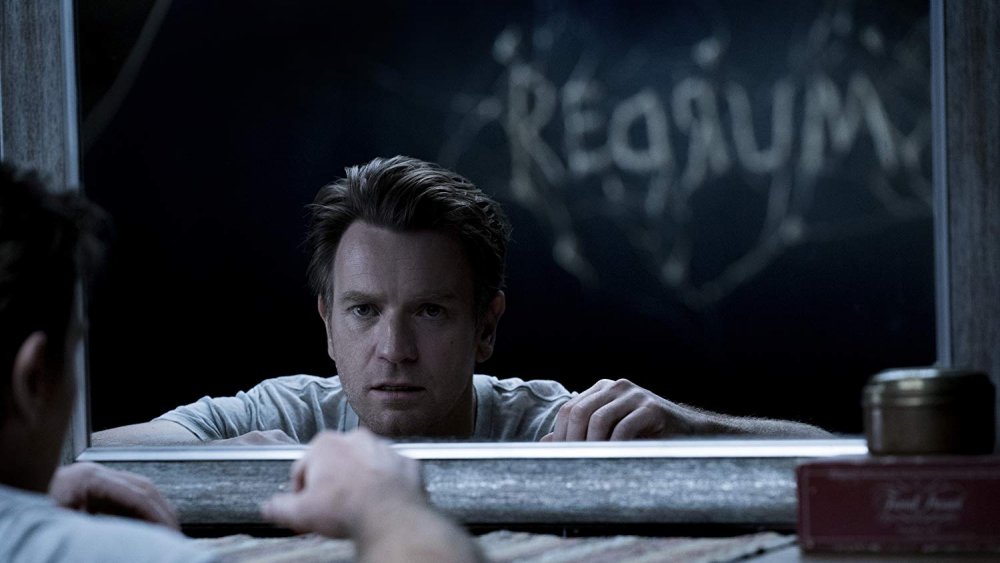 Doctor Sleep was published in the fall of 2013, more than 35 years after The Shining, and because it was a Stephen King novel, there was near immediate interest in adapting it. Warner Bros. Pictures, which released Stanley Kubrick's legendary 1980 adaptation of The Shining, optioned the novel and began working to bring it to the screen by 2014. At one point, Oscar-winning screenwriter Akiva Goldsman (A Beautiful Mind, I Am Legend) was brought in to adapt the novel into a screenplay, and Warner Bros. was simultaneously considering a Shining prequel titled Overlook Hotel. Development on both projects stalled as the studio struggled to get together budgets, but after the success of IT in 2017, studios began showing a renewed interest in King properties of all kinds. Doctor Sleep was then fast tracked at Warner Bros., and by 2018, the project had a director in Mike Flanagan.
This fast-tracking meant that we're finally seeing the film in the fall of 2019, six years after the novel was published. Doctor Sleep arrives in theaters November 8, 2019.
The story of Doctor Sleep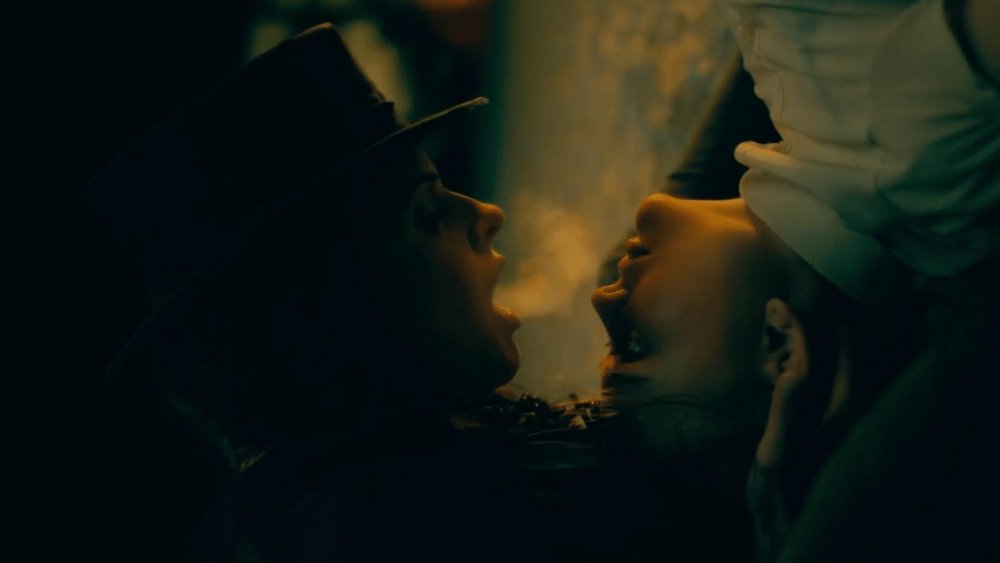 Doctor Sleep picks up decades after the events of The Shining to show us Dan Torrance as a troubled, drifting adult. His supernatural abilities are still with him in a torturous, unyielding way, and he's become an alcoholic in an attempt to quiet the shining. 
Dan eventually settles in New Hampshire, starts attending AA meetings, and begins using his gift to help elderly people in hospice care cross over into death, earning him the "Doctor Sleep" nickname. Meanwhile, a girl named Abra Stone is born, and from infancy, she begins exhibiting a powerful shining ability, one that's even stronger than Dan's. Abra's power draws the attention of the True Knot, a group of near-immortal psychic vampires who feed on people with the shining. As Abra and Dan form a telepathic bond, the ultimate threat of the True Knot becomes clear, and Dan finds he must confront his own troubled past while fighting for Abra's future, because the evil group won't stop until they've consumed the girl.
Why write a Shining sequel?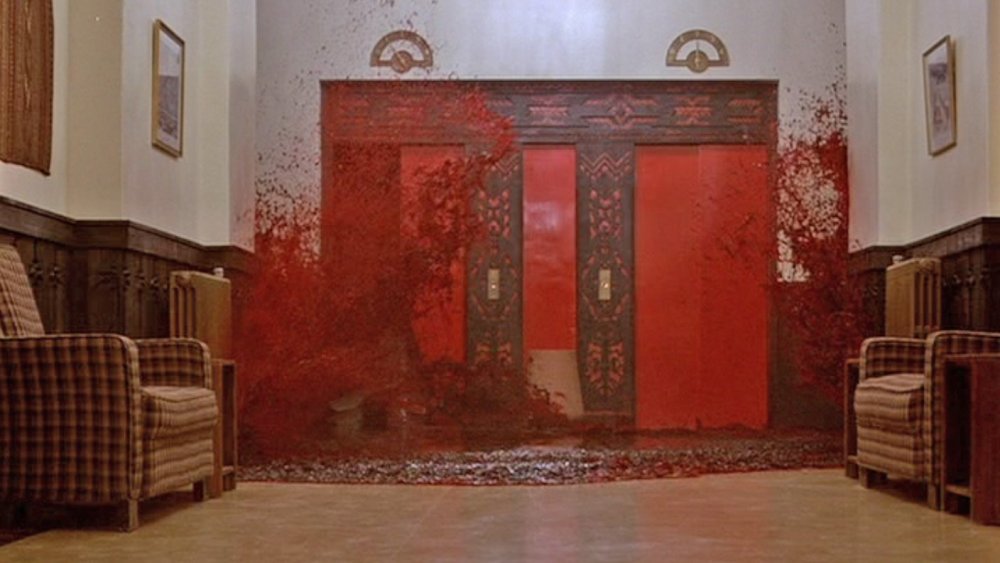 For more than three decades, The Shining stood alone in Stephen King's bibliography as he explored numerous other worlds and sets of characters, but King's works have never been entirely separate from one another. Thanks to the creation of his fictional cities like Castle Rock, many of his stories are geographically linked, and his epic fantasy series The Dark Tower proved that he's far from opposed to sequelizing his work, spinning off characters into other stories, or revisiting old tales and locations years after the fact. So why did it take more than 30 years for Doctor Sleep to come along? Well, after that amount of time, King realized sequelizing such a beloved story was a challenge he was up for.
"I did it because it was such a cheesed-off thing to do," he told author Neil Gaiman, before adding, "People think of that book, they read it as kids. Kids read it and say it was a really scary book, and then as adults, they might read the sequel and think, 'This isn't as good.' The challenge is, maybe it can be as good — or maybe it can be different. It gives you something to push up against. It's a challenge."
Behind the camera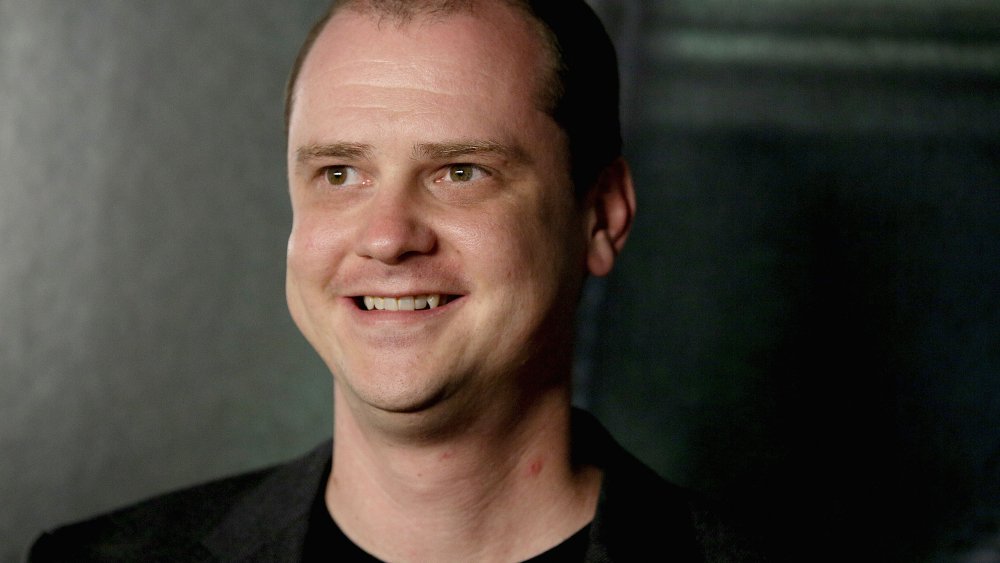 Mike Windle/Getty Images
In searching for a director to bring King's Shining sequel to the big screen, Warner Bros. looked for someone who was both a deft hand at cinematic scares and a fan of King's work. They found their man with Mike Flanagan. 
After getting his start in documentary TV series and horror short films, Flanagan broke through to feature films with his feature directorial debut, Absentia, in 2011. Over the last eight years, he's proven himself to be extremely prolific as both a writer and a director, and in 2016 alone, he released three movies: Hush, Before I Wake, and Ouija: Origin of Evil. In 2017, he released his first King adaptation, the Netflix original movie Gerald's Game, and in 2018, his acclaimed re-imagining of Shirley Jackson's The Haunting of Hill House arrived on the streaming service. 
Flanagan was hired as Doctor Sleep's director in 2018, at which point it was announced that he would also be rewriting Akiva Goldsman's draft of the screenplay.
The cast of Doctor Sleep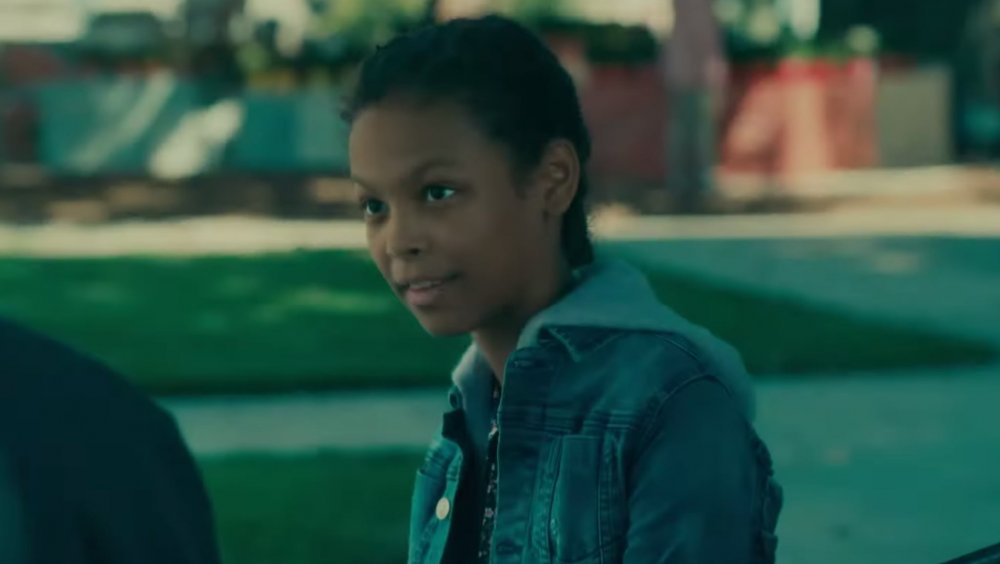 In casting Doctor Sleep, Flanagan and company needed to find an actor with a powerful screen presence to play the title character, Doctor Sleep. They landed their man with Ewan McGregor, who signed on to play Dan Torrance — an alcoholic drifter who finds new purpose in life after settling down and getting sobriety — in June 2018. Just days later, it was reported that Rebecca Ferguson, best known for her role as Ilsa Faust in the Mission: Impossible films, had joined the film in a then-unknown role that's since been revealed to be Rose the Hat, the enigmatic leader of the psychic vampires known as the True Knot. 
So, Doctor Sleep's hero and villain were announced in the summer of 2018, and then the rest of the ensemble started to fill in around them. The rest of the cast includes Zahn McClarnon (Westworld) as Rose's right hand man, Crow Daddy, and then there's Kyleigh Curran as Abra Stone, the young girl with shining powers even stronger than Dan's. Plus, there's veteran actor Bruce Greenwood as Dr. John, one of the characters who connects Dan and Abra.
Recasting original characters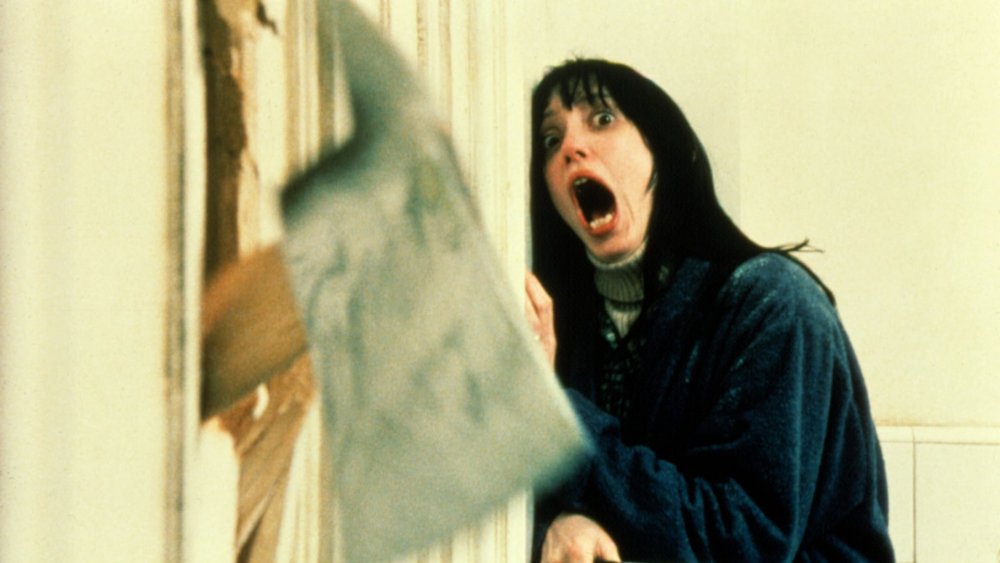 Because Doctor Sleep is a sequel to The Shining, it's a story ripe with the possibilities of flashbacks to what came before, and the early pages of King's novel actually make good on that with little segments of Dan Torrance's boyhood after the events of the original novel. Flanagan's film, which follows both King's novel and Stanley Kubrick's film The Shining, is also filled with perfect opportunities for flashbacks, and because it's following in Kubrick's path, that includes the chance to revisit some of the original characters as the 1980 cast portrayed them. 
To achieve this, Flanagan has cast a number of new actors in old roles, while also retaining certain key visual similarities. Carl Lumbly will step into the role of Dick Hallorann, the former cook at the Overlook who taught Danny about the shining, who was played by Scatman Crothers in Kubrick's film. And though the novel establishes that Dan's mother, Wendy Torrance, died of lung cancer years earlier, she'll also be back for this film. Only instead of Shelley Duvall, this time, Wendy will be played by Alex Essoe. And as the trailers and featurettes have shown us, a young version of Danny Torrance will also be back, played this time around by Roger Dale Floyd.
A sequel to a book and a movie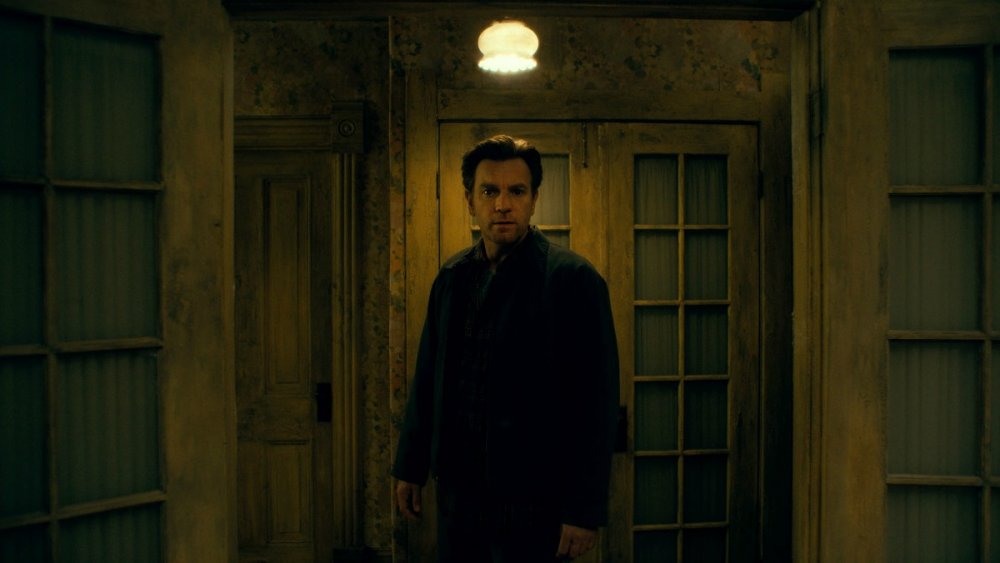 Both on the page and on the screen, the primary setting of The Shining is the sprawling and deserted Overlook Hotel, a Colorado resort where the Torrance family holes up for the winter while Jack Torrance serves as caretaker. As the horrors unfold, the ghosts of the Overlook come out to play, and Jack's wife Wendy and son Jack must fight to escape. It's in that escape that the story of The Shining begins to diverge a bit. 
In King's original novel, the Overlook explodes at the end, killing Jack, thanks to its old, faulty boiler, which Jack was warned should be checked frequently to avoid excessive pressure. In Stanley Kubrick's film adaptation, though, the Overlook is left standing, and Jack freezes to death after getting lost in the hotel's outdoor hedge maze. The upcoming film adaptation will honor the film's version of events, and the Overlook will remain a place Dan Torrance can return to.
Recreating the Overlook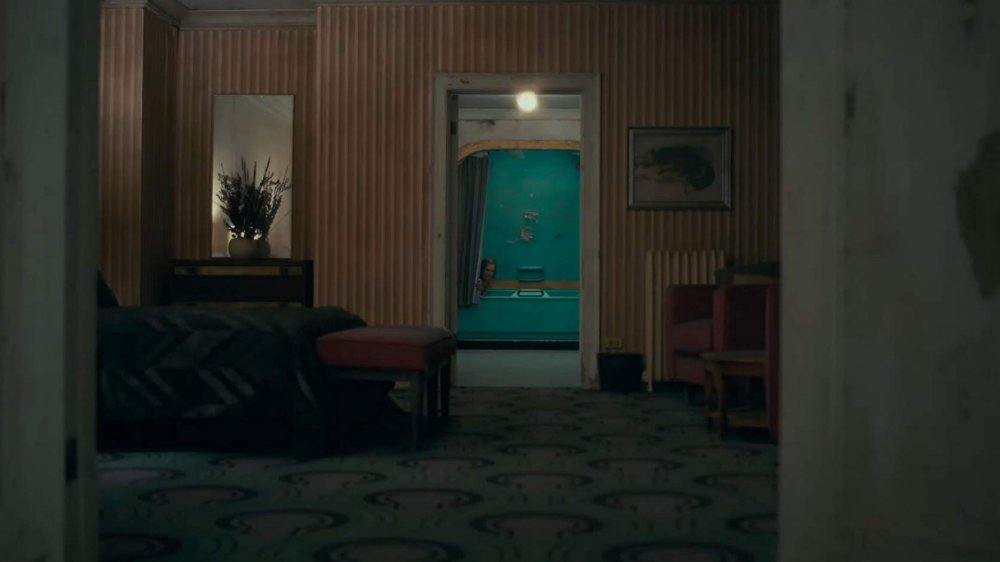 In the novel version of Doctor Sleep, the Overlook Hotel doesn't exist anymore. It was destroyed by the boiler explosion at the end of The Shining. In Stanley Kubrick's film version, though, the Overlook remains standing at the end, and it was that ruined old place that director Mike Flanagan longed to go back to for his film version of King's sequel novel. There was just one problem with that: He had to convince King that returning to the Overlook as Kubrick had portrayed it was something worth doing. 
"For us and, I think for a lot of the readers, when I first read the book, I loved what [King] did with Dan, and I loved kind of revisiting that universe," Flanagan explained to Bloody Disgusting, "but I just had this real ache to go back to the Overlook and I was really, you know, kind of bummed when the book didn't do that, and so, for us it was a question of how do we try to combine those two worlds in a way that's going to make Stephen feel really satisfied with what we did and also honor the legacy of the Kubrick film and what it means to cinephiles." 
Fortunately, King was "really enthusiastic" about Flanagan's approach, and he gave the director the go-ahead to recreate Kubrick's Overlook, including the infamous room 237, down to the last detail. 
What the trailers for Doctor Sleep show us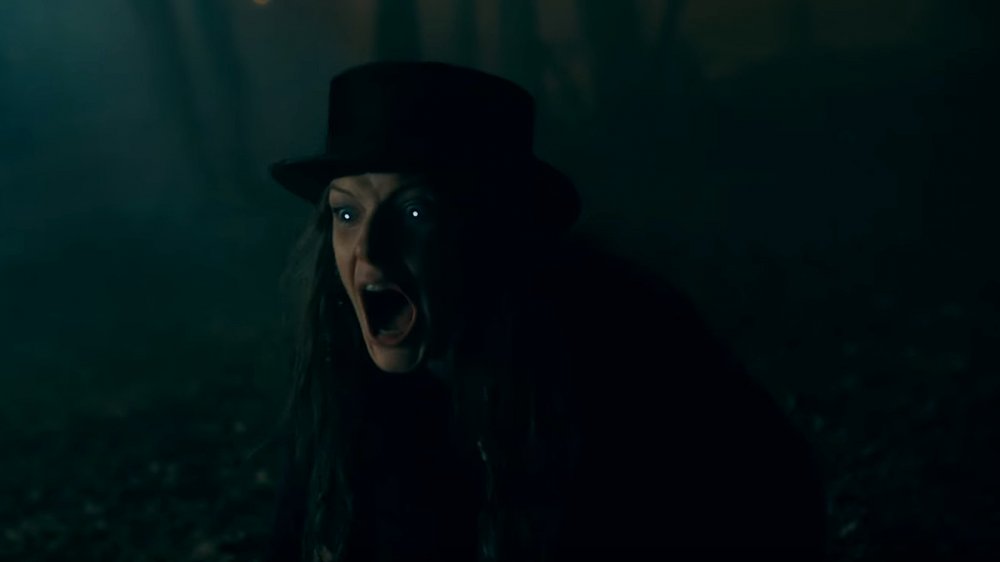 Bringing Doctor Sleep to the big screen meant contending with the legacy of Stanley Kubrick's immortal film adaptation of The Shining, which left the Overlook Hotel standing at the end of its version of the story. The first teaser trailer for Flanagan's version of Doctor Sleep made it very clear that he would be honoring Kubrick's contributions, with numerous visual references and recreations of that film's locations and atmosphere. The teaser even referenced the legendary soundtrack in a very overt way, and certain moments were taken almost shot-for-shot from Kubrick, creating a dark mirror effect. 
The final trailer for Doctor Sleep kept the Overlook near the forefront, but it added a few more glimpses of the film's plot, with a particular focus on the True Knot and Rose the Hat's deep desire to feast on the power of Abra Stone. That trailer sets up the key conflict, as Dan begins to step into Abra's life to help her, while also setting up a confrontation at the ruins of the Overlook. Both trailers play up The Shining connections in a heavily stylized way, while also introducing plenty of new haunting tricks to the lore.