Dolittle Trailer Reveals Robert Downey Jr.'s First Movie After Avengers: Endgame
Robert Downey Jr. is bringing a classic tale back to the screen in his first post-Tony Stark role.
The first trailer for Dolittle, Downey Jr.'s spin on the Dr. Dolittle story, has officially dropped, showing a slightly darker and less whimsical take than previous iterations of Dr. Dolittle. This version drops "doctor" right off the bat, making it clear that it's a totally new approach to the character who was first introduced in the 1920s via children's books penned by Hugh Lofting.
Set to a slowed-down, dramatic version of Louis Armstrong's "What a Wonderful World," the Dolittle trailer is chock full of action, depicting Downey Jr. leading a menagerie of CGI animals as they set off on a daring and dangerous adventure that takes place on both land and sea. Notably, Downey Jr. has adopted an Irish accent for the starring role.
Barely any animal voices can be heard in the trailer, but we do know some of the names lending their vocal talents to the film. Actors like Academy Award winners Rami Malek (a gorilla), Emma Thompson (the parrot Polynesia) and Marion Cotillard (a fox) will join the zoo alongside Ralph Fiennes (a tiger), Octavia Spencer (a duck), Kumail Nanjiani (an ostrich), Craig Robinson (a mouse), Selena Gomez (a giraffe), and Downey Jr.'s Marvel protégé Tom Holland (a dog). Antonio Banderas is also a part of the cast as the mysterious and potentially evil Rassouli.
Between the fantastical landscapes seen in the trailer and the incredibly detailed animals, Dolittle definitely seems like it has a more serious spin than, say, Eddie Murphy's uproarious Dr. Dolittle, which hit theaters in 1998.
From Avengers to (talking) animals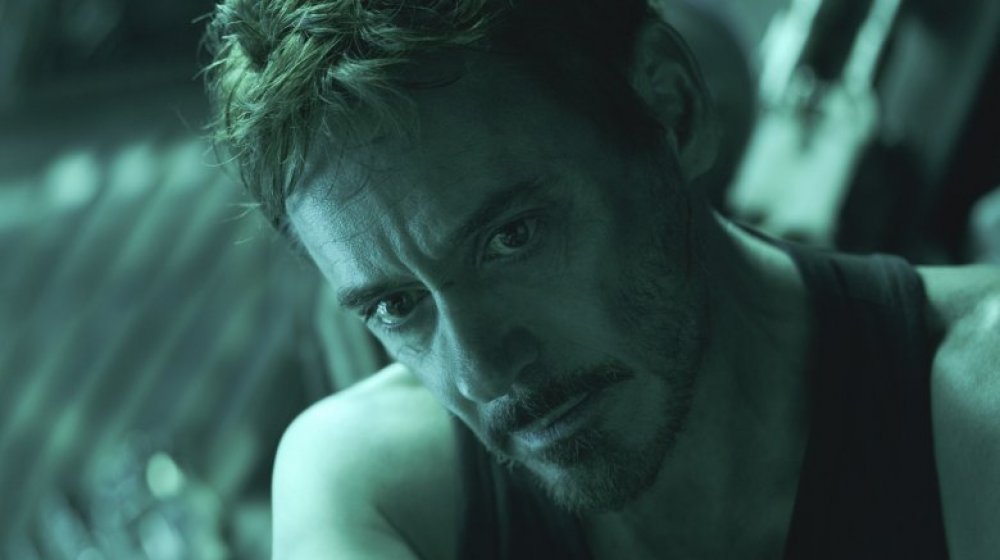 Dolittle marks Downey Jr.'s first cinematic venture after he ended his decade-spanning and ultimately career-defining role as Tony Stark in the Marvel Cinematic Universe, closing out his run as Iron Man in Avengers: Endgame. In the Avengers' final, universe-saving battle against Thanos (Josh Brolin), Tony realizes that the only scenario that can possibly defeat the MCU's biggest bad is one in which he sacrifices himself, using Thanos' Infinity Stone-studded gauntlet to snap Thanos and his opposing army into dust. However, when the effort required to use the gauntlet kills Tony, it marks a new chapter for the MCU; the cinematic universe said goodbye to not just Iron Man, but also to Captain America (who finally got his happy ending) a bit later.
Now that Downey Jr.'s long contract with Marvel has come to a close, he's freed up for new opportunities. It wasn't immediately clear whether the venerated actor would return to prestige projects like Chaplin (for which he was nominated for an Academy Award) or indie films like Kiss Kiss Bang Bang, but there's no question now that he's sticking with blockbusters like Dolittle, which maintains the beloved performer's brand as a bona-fide action star.
Dolittle will swing into theaters on January 17, 2020, when you'll be able to decide if you like Downey Jr.'s dark new doctor for yourself.