Tom Holland, Emma Thompson Cast In Voyage Of Doctor Dolittle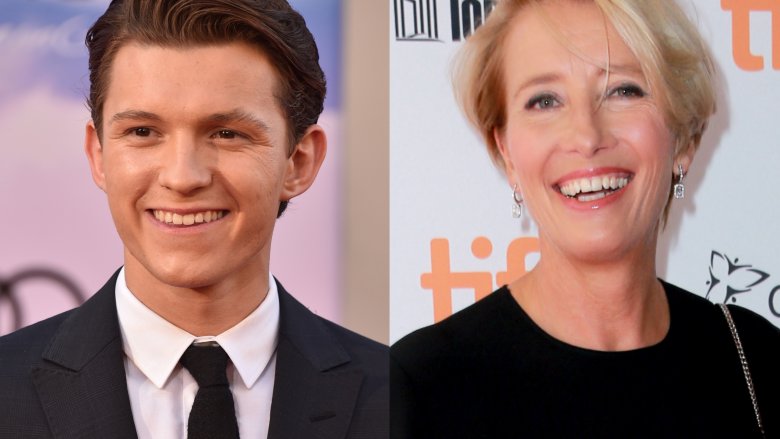 Getty Images
A pair of new passengers are now boarding The Voyage of Doctor Dolittle. 
The Hollywood Reporter confirms that Spider-Man: Homecoming star Tom Holland and Academy Award-winning actress Emma Thompson have joined the cast of the upcoming Universal Pictures feature. Both Holland and Thompson's parts are voice roles, as is another new cast member's: Ralph Fiennes. Details on their characters weren't given.
Holland's fellow Marvel Cinematic Universe actor Robert Downey Jr. takes the lead as the titular physician who can speak to animals. The stars join Antonio Banderas and Michael Sheen in live-action roles. Banderas is attached to portray a pirate named Rassouli, with Sheen in negotiations to star as a character called Mudfly.
Traffic and Syriana filmmaker Stephen Gaghan directs The Voyage of Doctor Dolittle from a script he wrote, using both a previous Tom Shepherd-penned draft and Hugh Lofting's classic 1920s children's book as the basis for the story. Alice in Wonderland and Snow White and the Huntsman creatives Joe Roth and Jeff Kirschenbaum are attached to produce under their Roth/Kirschenbaum Films banner. Susan Downey of Team Downey also serves as a producer.
Before we hear Holland in the star-studded film, we'll catch him on the silver screen in all his glory this May, when he steps back into the web-slinging suit as Peter Parker/Spider-Man in Marvel's long-awaited Avengers: Infinity War. The last we heard of Thompson was in the Emma Watson-led Beauty and the Beast, which released in March of 2017. She'll next be seen in BBC and Amazon's King Lear. 
The Voyage of Doctor Dolittle is slated to kick off filming later in February in London. Universal has dated it for an April 12, 2019 launch.