The Voyage Of Doctor Dolittle: Robert Downey Jr. Reveals Star-Studded Voice Cast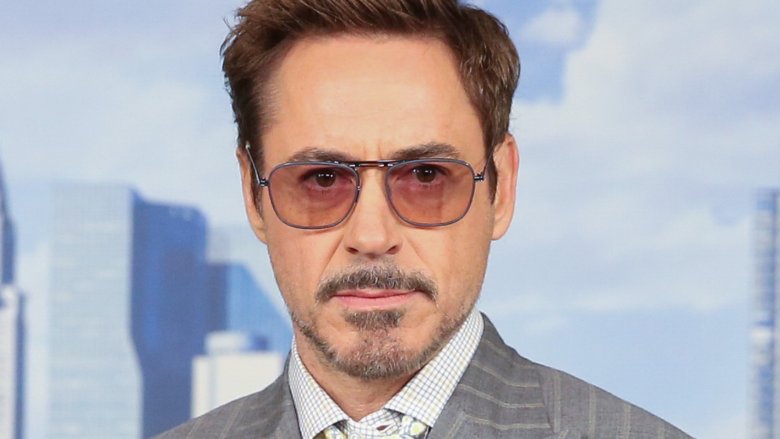 Getty Images
Robert Downey Jr. seems like the kind of guy who can get along with anyone. But what about animals?
The Iron Man actor is set to star in The Voyage of Doctor Doolittle, an update of the 1967 film that starred Rex Harrison as a doctor who can talk to animals, and he recently unveiled the impressive cast that will bring the creatures to life. 
Emma Thompson (Beauty and the Beast, Harry Potter) voices a parrot named Polynesia, Selena Gomez (Wizards of Waverly Place, Hotel Transylvania 2) voices a baby giraffe named Betsy, Ralph Fiennes (Harry Potter, The Grand Budapest Hotel) voices a gorilla named Chee-Chee, Octavia Spencer (Hidden Figures, The Shape of Water) voices a duck named Dab-Dab, Kumail Nanjiani (The Big Sick, Silicon Valley) voices an ostrich named Plimpton, John Cena (Trainwreck, Ferdinand) voices a polar bear named Yoshi, Craig Robinson (The Office, This Is the End) voices a mouse named Fleming, Marion Cotillard (Inception, The Dark Knight Rises) voices a fox named Tutu, Carmen Ejogo (Selma, Fantastic Beasts and Where to Find Them) voices a lioness named Regine, and Frances de la Tour (The History Boys, Into the Woods) voices Ginko Who Soars.
However, the most intriguing addition to the cast is probably Downey's Marvel pal Tom Holland as the voice of a dog named Jip. In the MCU, Downey's Iron Man serves as a kind of father figure to Holland's Spider-Man, and the duo obviously have a great rapport. It'll be interesting to hear them banter when Holland's voice is coming from a dog. It would've been pretty fun if Holland voiced a spider instead, but that might've been a little on the nose.
Directed by Oscar winner Stephen Gaghan (writer of Syriana and Traffic), The Voyage of Doctor Dolittle is slated to arrive sometime in 2019. Take a look at Downey's tweet below.
I am most pleased to announce the stellar voice cast joining me on #TheVoyageofDoctorDolittle. #EmmaThompson @ItsRamiMalek @octaviaspencer #RalphFiennes @kumailn @selenagomez @MrCraigRobinson @carmenejogo @TomHolland1996 #MarionCotillard @RealFDLT @JohnCena pic.twitter.com/GmfjOCqv7w

— Robert Downey Jr (@RobertDowneyJr) March 27, 2018