Biggest unanswered questions about Captain America's new life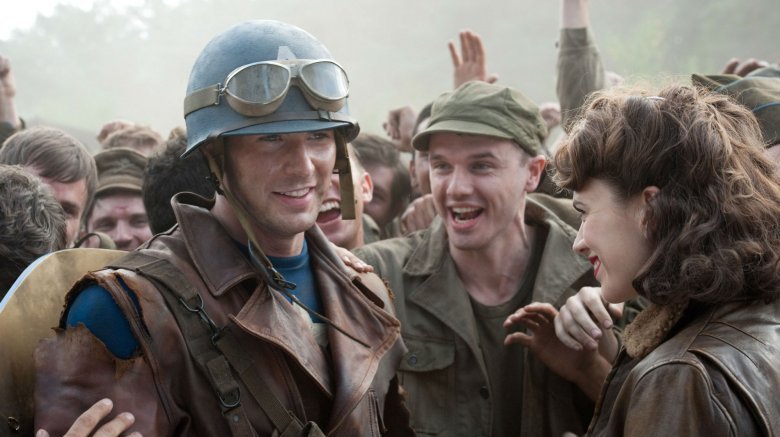 Avengers: Endgame gives us some sad moments, but it also gives us one of the happiest endings in the MCU. Tasked with bringing the Infinity Stones back to their places and times of origin, Captain America (Chris Evans) uses the opportunity to stay deep in the past and allow himself a life with Peggy Carter (Hayley Atwell). Though he does not return to the present exactly as intended, an elderly Steve Rogers wearing a wedding ring appears to the teammates he left behind just moments earlier, and the aged hero passes off his iconic shield to Sam Wilson (Anthony Mackie).
This has left fans with lots of questions about Steve's new life, and a revelation from the filmmakers shortly after the release of Endgame has led to more. Speaking to Entertainment Weekly, directors Joe and Anthony Russo confirmed that when Cap lives the life he always wanted with Peggy, it's in a different timeline from the rest of the MCU. From the argument between Bruce Banner (Mark Ruffalo) and the Ancient One (Tilda Swinton) in 2012, we know that means when someone makes a change to the past, rather than changing the timeline that person came from, it creates a new timeline running parallel to the original where history unfolds differently — in either small or cataclysmic ways.
We already had huge questions about Cap's trip to the past, and what the Russo brothers told EW just brings up more. Here are the biggest unanswered questions we have about Captain America's new life.