The Office Boss Greg Daniels Weighs In On Possibility Of A Reboot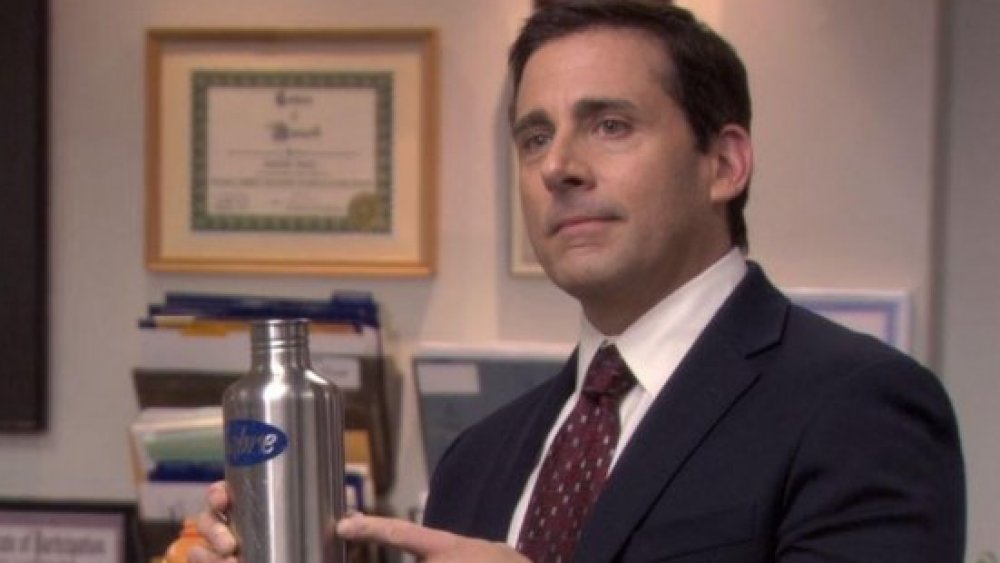 Will the employees of Dunder-Mifflin ever return to work?
According to showrunner Greg Daniels, the chance of a reboot of The Office isn't particularly high, which he admitted during a chat with Entertainment Weekly.
Daniels sat down with the pop culture periodical for an oral history of one of The Office's most beloved episodes, "Niagara," which focuses entirely on the tumultuous, hilarious, and heartwarming wedding of Jim Halpert (John Krasinski) and Pam Beesly (Jenna Fischer). In addition to sharing previously unknown stories about the episode, including a seriously bizarre twist Daniels wanted to include in the storyline, he opened up about the possibility of an Office reboot. All in all, Daniels seems pretty conflicted.
Thanks to The Office's enduring popularity, fans have been clamoring for a reboot for years, which left Daniels concerned that they might get their hopes up. As he told EW, "I think that there was a lot of misunderstanding, because NBC did just did an exact reboot of Will & Grace and then we started talking about doing something more with The Office [...] And at that time the cast were doing things that would make it impossible to get them all back to do more episodes of The Office — even if they wanted to."
Daniels continued, "It was such a perfect thing that I would hesitate to open it up [...] We got the chance to end it the way we wanted to end it. It wasn't like we were interrupted in the middle of a run or something. So in a sense it's completely an artistic whole. But, that said, I don't know, the cast every now and then talks about getting back together in some form, but I don't see it being a reboot like the way Will & Grace was rebooted."
Ultimately, Daniels is just concerned that a reboot of The Office wouldn't actually provide fans with the next chapter they want. He admitted, "My biggest concern would be disappointing the fans. People will watch the entire series and then roll right into watching it again, and to me that means we ended it properly."
Why a reboot of The Office might be impossible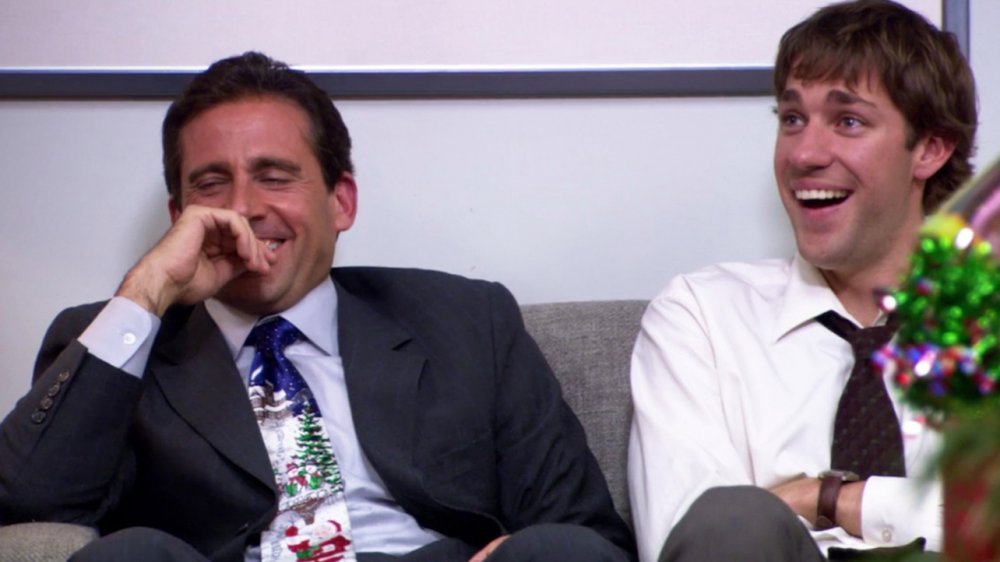 It's understandable why Daniels would be concerned about letting fans down with an Office reboot — just look at recent comedic reboots like Netflix's multiple seasons of Arrested Development, which were maligned by the show's devoted audience — but a return to Scranton might simply be a logistical impossibility.
While some of the show's stars, like Jenna Fischer and Angela Kinsey, are still representing the show (the two real-life friends recently announced that they will host a podcast all about The Office), others have moved on from Dunder-Mifflin and kicked off huge careers on both the big and small screens. 
After playing Jim Halpert for nine seasons, Krasinski has appeared in notable projects like Amazon's Jack Ryan series, but his biggest post-Office venture to date was his directorial debut A Quiet Place, an instant horror classic that starred Krasinski alongside his wife, Emily Blunt. The pair recently wrapped filming on a sequel to the hit horror movie, so clearly, Krasinski is a bit occupied at the moment.
However, the busiest former Dunder-Mifflin employee is definitely Steve Carell, who has become one of Hollywood's most in-demand players since he spent seven seasons as the paper company's bumbling manager, Michael Scott. Carell has built up an impressive film presence, appearing in prestigious projects like Vice and The Big Short and even earning an Academy Award nomination for his transformative role in Foxcatcher. 
Fans may wish that The Office will return via a reboot, but unless the original cast can fully reunite and Daniels is on board, they'll have to settle for rewatching the show on Netflix — that is, until it migrates to Peacock, the new streaming service from NBCUniversal.