Titans Season 2 Is About To Introduce Major Superman Characters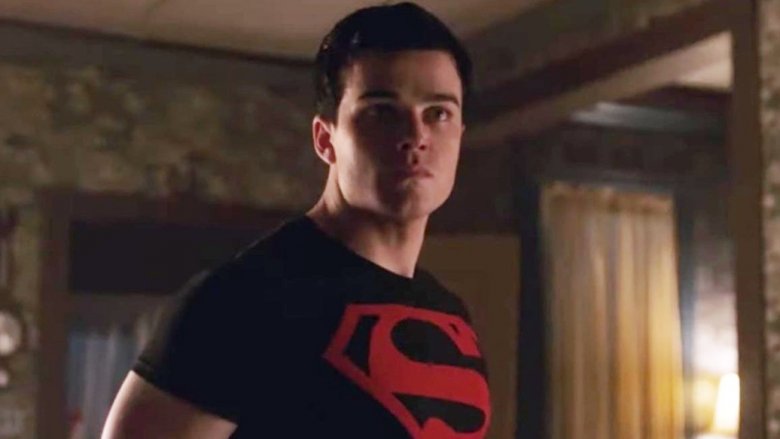 DC Universe
Titans season 2 is about to expand on its most Super subplot.
The DC Universe streamer has released the official synopsis for episode 6 of the series' second season, and it reveals that a couple of major characters from Superman lore will be appearing to complicate the already complicated existence of Conner Kent, AKA Superboy. (via CBR.com)
The second season of Titans has been an eventful one so far, with potential new recruit Rose Wilson having been revealed to be the daughter of Deathstroke, the Titans' most formidable nemesis. Intent on reuniting with his daughter and ending the Titans once and for all, the deadly mercenary came out of retirement, kidnapped Jason Todd, and attempted to use him as a bargaining chip for Rose; the villain kicked off the season's fifth episode by murdering his onetime partner Dr. Light and rejecting Dick Grayson's offer to take the place of Todd, who was last seen plummeting to his ostensible doom after the Titans' failure to produce Rose caused Deathstroke to make good on his threat to kill the young hero.
It was an intensely dramatic moment involving dizzying heights, explosives, and the failure of a returning Koriand'r to foil Deathstroke's dastardly plan — and we're just going to have to wait to see how it all plays out for at least another week, because episode 6 is all about Conner Kent.
When we last saw Conner, he was escaping from Cadmus Labs — along with his trusty golden retriever, Krypto — in the post-credits stinger of the final episode of Titans' first season. According to DC Universe's synopsis, the upcoming episode — which is simply titled "Conner" — will focus on the efforts of the young man (who is canonically a clone of Superman) to discover the secrets of his past, a journey which will bring into contact with a couple of important figures from the annals of DC comics.
Perhaps most significantly, one of these will be Lionel Luthor, the father of Supes arch-nemesis Lex Luthor. In the comics, Conner Kent is an imperfect clone, containing DNA from both Superman and Lex, and therefore being just as capable of great villainy as great heroism. The other will be Martha Kent, who (of course) is Superman's adoptive mother and might — just perhaps — offer us a clue or two as where the heck Supes is and what he's been doing throughout Titans' run, if nothing else.
Luthor will be portrayed by Canadian actor Peter MacNeill, who may be best-known to American audiences for his role as Carl Horvath on the Showtime drama series Queer as Folk; Kent will be played by Sarah Deakins, who will be familiar to sci-fi fans through her roles in such series as Stargate SG-1 and Battlestar Galactica.
Is Connor Kent friend or foe?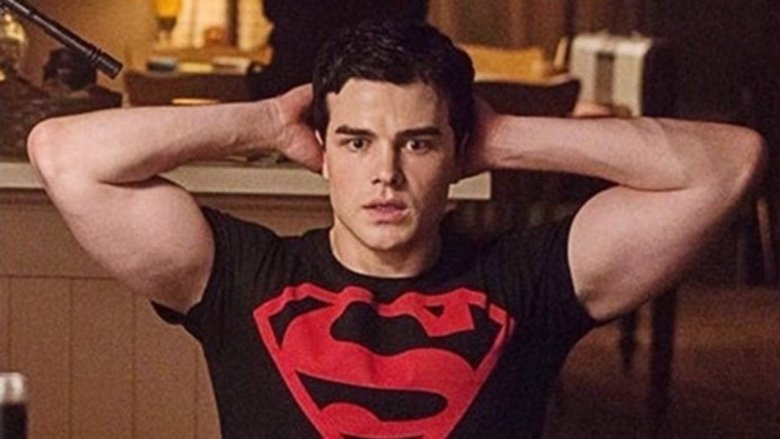 DC Universe
The Conner-centric episode is sure to tease fans with the question of whether Superboy will act as an ally or antagonist to the Titans, and while either option seems just as likely given the series' penchant for playing with DC canon and throwing fans curve balls, the episode 6 synopsis might offer us a clue.
It states that Conner will come into contact with geneticist Eve Watson (Genevieve Angelson, Flack), who will give him some pretty substantial information as to his history. Her revelations will cause Conner to reflect upon his identity and "inherent impulses," leading to a moment in which he is forced to make a choice in one certain moment — to be a hero, or... not. The synopsis reveals that Conner will choose to "act heroically," and through his actions, he'll come into contact with the Titans.
Of course, just because one chooses to act heroically in one moment doesn't mean that the action will dictate the outcomes of whatever choices Conner will have to make in the future — and in the Titans, he'll be making the acquaintance of a complex bunch, a team comprised of members who all have their own struggles with their egos, their pasts, and their responsibilities as heroes. One might even go so far as to say that at this crucial point in the development of Conner's persona, coming into the orbit of such an (at times) dysfunctional team could push him in a direction that — given his presumably extraordinary power set — could bode ill for the denizens of Titans' universe. 
Will Conner Kent be hero, or villain? It seems likely to be the burning question of the back half of Titans' second season, and as this very good series continues to push toward actual excellence, it may be a question that ends up dramatically raising the stakes for season 3.
Titans stars Brenton Thwaites as Dick Grayson/Nightwing, Anna Diop as Kory Anders/Koriand'r, Ryan Potter as Garfield Logan/Beast Boy, Teagan Croft as Rachel Roth/Raven, Curran Walters as Jason Todd/Robin, Conor Leslie as Donna Troy/Wonder Girl, Alan Ritchson as Hank Hall/Hawk, Minka Kelly as Dawn Granger/Dove, Joshua Orpin as Conner Kent/Superboy, Chelsea Zhang as Rose Wilson, Esai Morales as Slade Wilson/Deathstroke, and Iain Glen as Bruce Wayne. The sixth episode of the series' second season, "Conner," drops on DC Universe on Friday, October 11.