What Dave Hester From Storage Wars Is Doing Today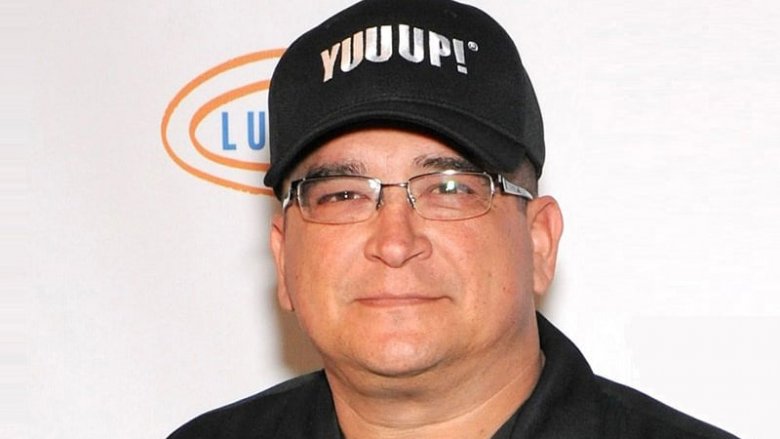 Early morning, Orange County, California. A man walks into a dimly lit storage space. With a smug, knowing wink he howls a mighty "Yuuup!" into the darkness, and moves on to the next storage locker. 
That man would, of course, be OG Storage Wars star Dave Hester. 
From season 1 through season 3, Hester brought his particular brand of disruptive energy to 108 episodes of the smash hit A&E reality series about a savvy group of modern-day treasure hunters searching for booty within the cramped spaces of abandoned, auctioned-off storage lockers. Occasionally, that's exactly what they found. More often, they uncovered just enough loot to make their heated auction efforts worthwhile. Whatever the case, the early days of Storage Wars found Hester — behind his often aggravatingly pointed (and since trademarked) catch-phrase "Yuuup!" — playing the part of tormenter, his competitors disliking both his smack-talk and his spiteful tactics of driving up locker prices. 
Throughout his run on Storage Wars, Hester's antics provided some of the show's more memorable showdowns, and quite often resulted in verbal and even physical altercations. For his part, Hester always seemed rather pleased to play the part of villain, using his time on Storage Wars to raise his own profile and transform his persona into a legit brand on the California auction scene. 
Hester was fired from Storage Wars in 2012, not appearing on the show for season 4, but remained a part of the cast since returning for season 5. Here's what Dave Hester got up to during his break from Storage Wars — and what he's doing today.
Dave Hester is still using his mighty Yuuup! on the auction scene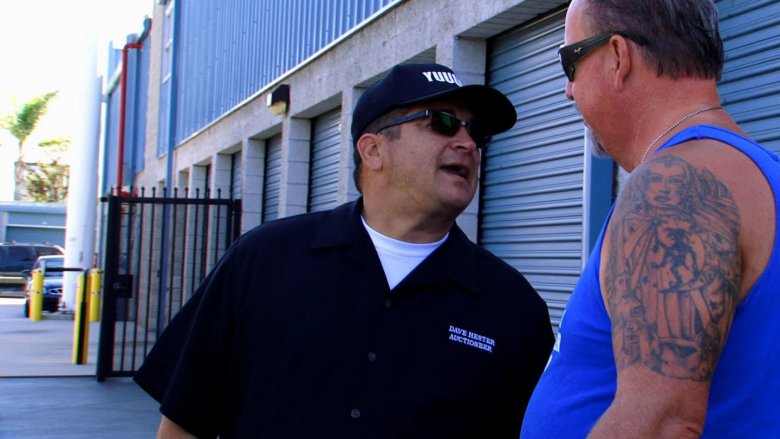 Try not to look too surprised, but Dave Hester has, in fact, continued to make his presence felt on the storage locker auction scene outside of Storage Wars. Per a 2014 interview with Sparefoot, Hester has used his Storage Wars celebrity to establish his own auctioneering business, and spends his time running and consulting on auctions. 
That all fits neatly with what Hester was doing before his rise to stardom on the beloved A&E series. Since 1992, Hester has been a licensed and bonded auctioneer in Southern California  — which is likely how he popped up on the radar of Storage Wars producers in the first place. Add a bit of outward smugness and a willingness to play rough, and Hester made himself the villain of a reality series that maybe didn't even realize it needed one.
In spite of his combative style (and frequent showdowns with his co-stars) in the bidding pits of Storage Wars, Hester (whose been in the game one way or another since the ripe-old age of 14) is a bona-fide lover of the auction life. He told Sparefoot that he's happy the series has "made it cool to go to auctions." It also sounds as if Hester has tempered the fiery style that made him a reality star since beginning his own auctioneering service, with some clients even lauding the "Yuuup!" man for his knowledge and demeanor. One client, Randy Meastas, said of Hester, "He's positive. He's upbeat. He likes making money, and he works hard. He knows his business. He's respected."
While Storage Wars obviously helped land Dave Hester in the middle of the pop culture zeitgeist, and certainly helped him grow his business and brand, his life-long love affair with the world of auctions may well be what put him at odds with the hand that fed him back in 2012. For those who weren't obsessed with Storage Wars at the time, Hester infamously — and publicly — took A&E brass to task by claiming they were faking much of the action on the series by planting certain finds and fabricating some narrative elements to bolster the drama. He claimed that he was no longer "comfortable participating in this charade."
A&E respond in kind by terminating Hester's employment on the series, an action that resulted in Hester filing a $750,000 wrongful termination suit against his former employers. The suit was eventually settled in 2014, with Hester losing the battle and being ordered to pay A&E's legal fees to boot. It appears there were no hard feelings in the aftermath of that litigation, and Hester eventually rejoined the series for another three seasons. Such is the life of a reality TV star.
He's in on the Storage Wars curse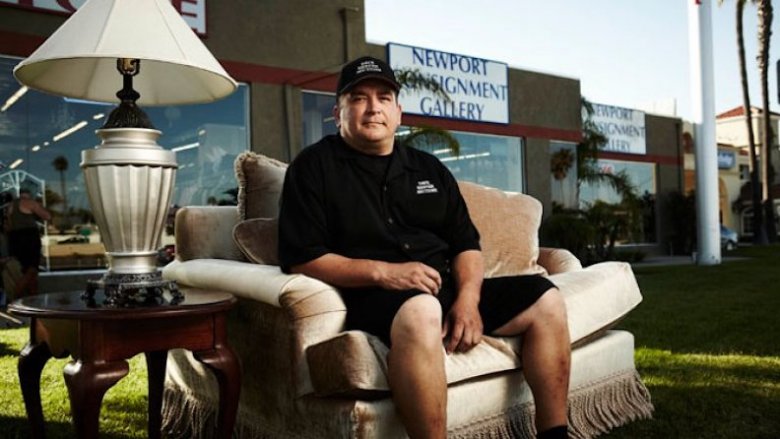 The "Storage Wars curse" isn't a proven thing — not yet, at least — but it has been a hot point of discussion amongst fans. The list of original Storage Wars cast members who've suffered some medical calamity over the years is certainly starting to grow, so there may be a little more to the possible "curse" than we think. In March 2019, Hester's co-star (and frequent foe) Darrell Sheets landed in the hospital after suffering what he called a "mild heart attack." Just a couple months later, fan favorite Barry Weiss collided with a car while cruising his motorbike around the Los Feliz neighborhood of Los Angeles — an accident that left him with serious injuries that required several surgeries in the ensuing months. 
Hester himself was rushed to the hospital in late 2018 after suffering a hemorrhagic stroke while sleeping. The stroke reportedly resulted from a mix of high blood pressure and a severe case of sleep apnea. Luckily, Hester's doctors were able to save him from moving on to the great storage locker in the sky, but Hester apparently spent a few uncertain days in the ICU and several more months in recovery. When the folks at TMZ caught up with Hester in September 2019, he was more than happy to inform all that he was on the mend, though he admitted to spending a fair amount of his recovery time re-learning how to accomplish seemingly nominal tasks like walking and showering. 
The good news is that Hester's medical troubles have hardly slowed him down. As previously mentioned, even with the past Storage Wars drama and in spite of his recent medical troubles, the man they call "The Mogul" is still very much in the auction business. These days, however, Hester has made it a point to spend a little less time bidding on lockers. Hester has been splitting his time between starring on Storage Wars (his most recent appearance was on the January 2019 episode "Drama in the LBC") and operating his independent auctioneering-for-hire business. 
Whether Hester's running an auction or merely hamming it up for fans on Storage Wars, we're betting you can still hear his "Yuuup!" from miles away.