The biggest surprises found inside Storage Wars units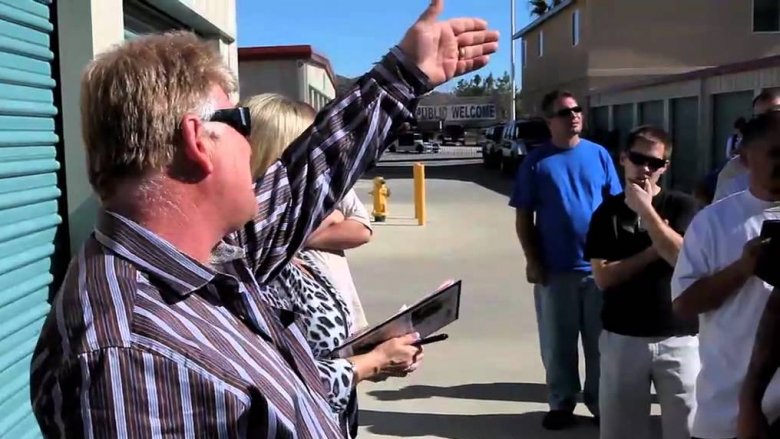 There's a reason that reality television is popular, and it's hardly due to the "reality" of the experiences that we see unfolding on the screen. Often the most successful series — shows like Survivor, The Bachelorette, or Keeping up with the Kardashians — revolve around bizarre and unique behavior coupled with extraordinary events. That's why A&E's hit series Storage Wars, along with its numerous spin-offs, has remained so incredibly popular over the years.
The show revolves around the unknown, the bizarre, and the surprising, all of which lay safely ensconced within the abandoned lockers unveiled by the star team of bargain hunters and treasure seekers. And there have been a lot of said lockers relentlessly auctioned off throughout the course of the show's nearly decade-long run. But despite the plethora of oddball items, there are certain discoveries that were bound to rise to the surface as exceptionally noteworthy. So, without further ado, here are our candidates for some of the biggest surprises ever found in Storage Wars units.