Westworld's Jeffrey Wright Up For A Huge Role In The Batman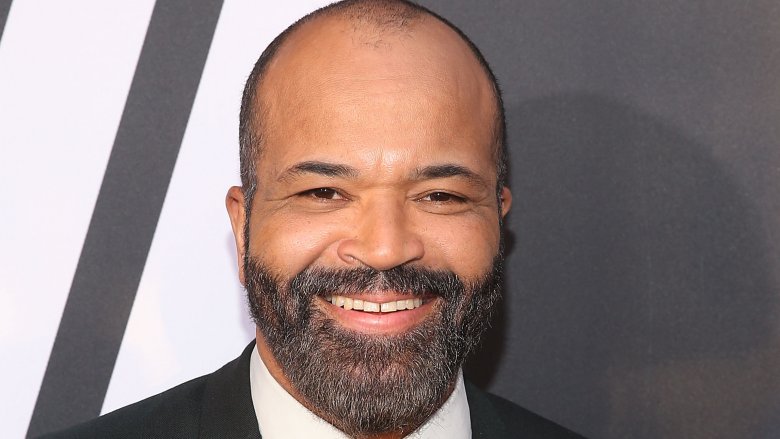 Jesse Grant/Getty Images
There's a new commissioner in town.
Jeffrey Wright, the veteran character actor and star of the hit HBO series Westworld, is reportedly in talks for the role of Jim Gordon in Matt Reeves' forthcoming superhero flick The Batman. (via The Hollywood Reporter) Wright would be among the first to join the cast opposite Robert Pattinson's Dark Knight; Jonah Hill is said to be in talks for an undisclosed role, as well.
Wright would be joining a long and distinguished line of actors to have portrayed Gordon in films and on television. In live action, the role was originated by Neil Hamilton in the '60s Batman television series; the Commissioner was portrayed by Pat Hingle in Tim Burton's 1989 flick Batman and all three of its sequels. 
Christopher Nolan's Dark Knight reboot series saw the great Gary Oldman take over the role, while J.K. Simmons — perhaps still best known for portraying J. Jonah Jameson in Sam Raimi's Spider-Man series — played Gordon in Zack Snyder's Justice League. Gordon was notably voiced by veteran actor Bob Hastings in Batman: The Animated Series and by Mitch Pileggi (Sons of Anarchy) in the 2004-2008 animated series The Batman.
Wright broke into Hollywood in the early '90s, and established himself as a formidable talent with roles in such films as the 1996 biopic Basquiat and Ang Lee's 1999 flick Ride With the Devil. Perhaps his breakout year came in 2005, with a major role in the critically acclaimed drama Syriana; he followed that up in 2006 with a part in M. Night Shyamalan's supremely divisive The Lady in the Water, and that same year he portrayed Felix Leiter opposite Daniel Craig's James Bond in Casino Royale, a role which he would go on to reprise in 2008's Quantum of Solace and the upcoming No Time to Die. 
Recently, Wright has continued to be a major presence on screens large and small. On television, he appeared in regular roles as the villainous Valentin Narcisse on Boardwalk Empire and as Bernard Lowe on Westworld, and also popped up in voice parts on The Venture Bros. and BoJack Horseman. In theaters, he's appeared in Duncan Jones' Source Code and in the Hunger Games series as Beetee, and just this year he's starred in Steven Soderbergh's The Laundromat opposite Meryl Streep and Antonio Banderas, and The Goldfinch, a drama from director John Crowley (True Detective).
It's safe to say that the actor is going to pretty busy for awhile, and of course, the role of Commissioner Gordon is potentially one that could stretch on for several films. He's currently working on No Time to Die, as well as a pair of animated TV series: the Netflix offering Green Eggs and Ham, and the Disney+ MCU series What If?, in which he'll portray the series' narrator, the Watcher.
With his authoritative voice and manner, we are of the opinion that Wright will make an excellent Commissioner Gordon — although it would surprise us not at all if the character were not yet the Commissioner when introduced. Reeves' film will be a noir-influenced take on the Caped Crusader focusing on the hero's early years, and as such, we're likely to see a version of Jim Gordon who is still in the nascent period of his career.
That doesn't mean that he and Bats won't have their hands completely full with Gotham's criminal element, however; reliable reports from the rumor mill have indicated that The Batman will feature an extensive rogues' gallery, with as many as six villains making appearances. Of course, it's likely that many, if not most, of these villains will also be in the formative stages of their respective careers, but that probably won't make them any less of a headache for the Dark Knight and Gordon, his traditional, somewhat reluctant ally.
We've had a pretty good idea of what to expect from The Batman for some time now; Reeves was blabbing excitedly about his fresh take on the property way back in January, and in May, it was announced that Pattinson — perhaps the most underrated actor in Hollywood — would be taking over the cape and cowl from Ben Affleck, who held down the role of Bruce Wayne in Batman V. Superman: Dawn of Justice and Justice League. 
June brought the news that the packed rogues' gallery was coming together, and would likely feature the villains Penguin, Catwoman, the Riddler, Two-Face, Firefly, and the Mad Hatter; that same month, we were made privy to leaked plot details indicating that a rash of brutal murders plaguing Gotham would be a main element of the flick's plot.
This is all fantastic, but now that the casting machine is ramping up, we're entering a whole new level of excitement over this picture. We've long maintained that Pattinson isn't just a good choice to play Batman, he's an excellent choice; we're big fans of Reeves' previous work (which includes Let Me In, Cloverfield, and the final two Planet of the Apes movies), and everything the writer/director has publicly disclosed regarding his approach to the project has had us thinking that he's firmly on the right track.
Now, it's time to start finding out who will be filling out the cast, and we are psyched. Wright is an amazing actor, as is Hill, whom we can't wait to see in a villainous role (we're thinking the Penguin... doesn't it kind of have to be the Penguin?). Now that casting has begun, we can expect a veritable torrent of news in the near future, and you'd better believe we'll be there to keep you on top of all of it.
The Batman is slated for release on June 25, 2021.