Gladiator 2 - Everything You Need To Know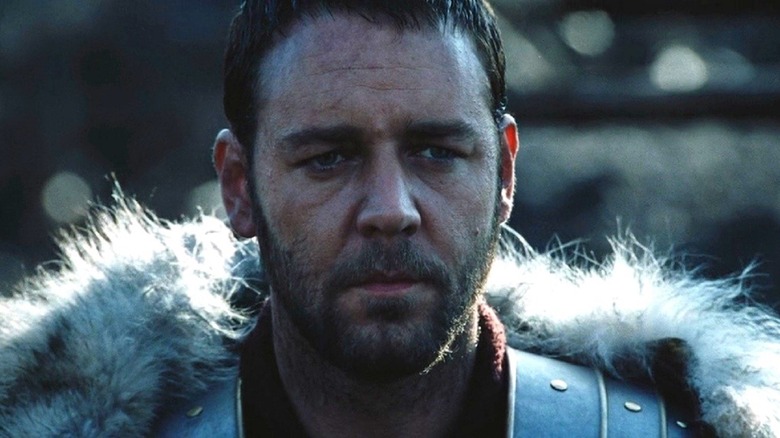 Universal Pictures
We may receive a commission on purchases made from links.
When it hit theaters back in 2000, "Gladiator" received a big thumbs up from pretty much everyone — critics, audiences, and awards bodies alike. The movie was the second highest-grossing film of its year worldwide, and it slaughtered its competition at the Oscars, with Russell Crowe winning for best actor and the movie itself winning best picture. And pretty much since the moment it theaters, there's been constant talk about "Gladiator 2."
For years now, "Gladiator 2" has languished in development hell, never finding the right script, never getting the greenlight. But in 2024, we're finally going back to Rome. That's right — a sequel to "Gladiator" is in the works, but how exactly is that going to work out? Spoiler alert for the first film: Russell Crowe's character, Maximus, died in the first film. So what story is "Gladiator" going to tell, and which cast and crew members are set to entertain us? Read on for what we know so far about "Gladiator 2."
When will Gladiator 2 be released?
Universal Pictures
The original "Gladiator" was released nearly 25 years ago at this point, hitting theaters on May 25, 2000. Ever since then, there have been rumblings and rumors that we may one day get a "Gladiator" sequel, but now, the rumors are finally true. The movie started moving forward in earnest when Paramount came aboard in 2018, and now that Scott has finished filming his long-awaited Napoleon biopic, he's putting his focus squarely on Rome.
So when can we expect to see the film? Those who are about to die will salute you on November 24, 2024. At this moment, it doesn't look like "Gladiator 2" has any big November competition that might defeat it in combat at the box office, but as we're still a ways out, it's very possible that could change.
What is the plot of Gladiator 2?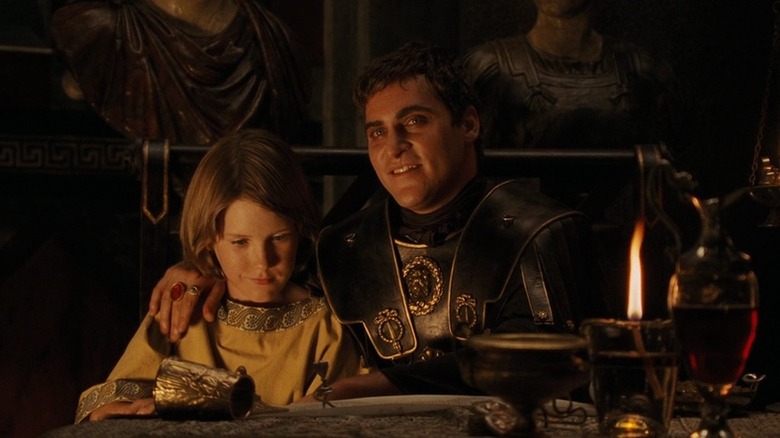 Universal Pictures
The original "Gladiator" is a classic tale of betrayal and revenge. When Emperor Marcus Aurelius asks his trusted general, Maximus Decimus Meridius, to help rule Rome after his death, the caesar's jealous son, Commodus, murders his dad, ascends to the throne, and slaughters Maximus' family. As for the poor general himself, he's eventually sold into slavery, where he quickly becomes the best gladiator in the Roman Empire, eventually performing in the Colosseum before Commodus.
Swearing revenge — in this life or the next — Maximus eventually kills Commodus in the ring, although he suffers a fatal blow in his pursuit of vengeance. So with Maximus dead, where is the story going to go from here? Well, remember the character of Lucius? He's the son of Lucilla, Commodus' sister and Maximus' old flame. Thanks to Maximus' efforts, Lucius and his mother escape Commodus' twisted grasp, and years later, we're going to see what an adult Lucius is up to all these years later.
Past that, we're not exactly sure where the story is going to go. However, we have a hunch that since Lucius was the nephew to an emperor, the sequel might be more focused on the world of politicians as opposed to the realm of gladiators. Of course, being a politician in the Roman empire was a dangerous business, and we expect there to be plenty of backstabbing, violence, and intrigue in "Gladiator 2."
Who is starring in Gladiator 2?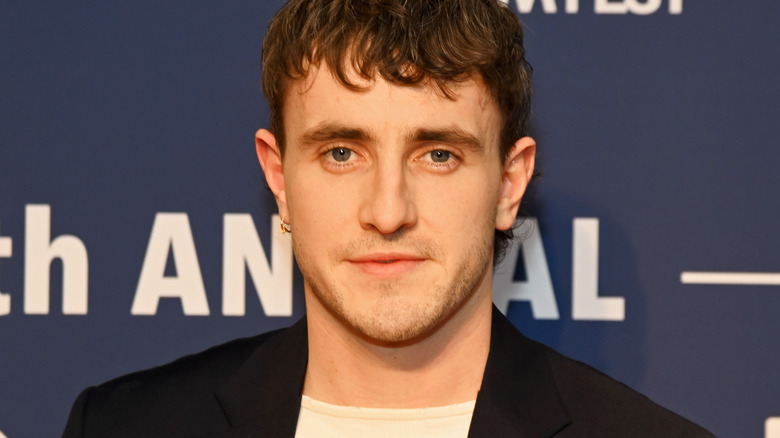 David M. Benett/Getty Images
"Gladiator" pretty much ends in a bloodbath, with both Maximus and Commodus dying in the Colosseum. However, we know that Lucius, Commodus' nephew, will be the protagonist of "Gladiator 2." The character was played by Spencer Treat Clark ("Glass," "Weird: The Al Yankovic Story") in the original film, but it looks like Clark won't be reprising the character in the upcoming sequel.
Instead, the part of Lucius is going to up-and-coming star Paul Mescal. According to Deadline, the actor majorly impressed director Ridley Scott during their meeting and was always one of his top picks for the part. Additionally, Mescal has been wowing audiences with some critically lauded performances. Mescal earned a BAFTA for his work as Connell Waldron in the Irish miniseries "Normal People," and he received an Oscar nomination for playing young single dad Calum in "Aftersun."
As for the rest of the cast, Fred Hechinger of "The White Lotus" is set to play Emperor Geta, replacing Barry Keoghan after a scheduling conflict. Evidently, he won't be the only guy sitting on the throne, as Joseph Quinn will portray Emperor Caracalla. Quinn, of course, won all our hearts by rocking out to "Master of Puppets" as Eddie Munson in "Stranger Things" Season 4. We can also expect to see May Calamawy of "Moon Knight" and "Ramy" fame get her time to shine on the big screen, as she's reportedly playing the female lead.
In addition to these up-and-coming stars, the legendary Denzel Washington — who's earned Oscars for his work in "Glory" and "Training Day" — has also joined the film. We'll also see Pedro Pascal of "The Mandalorian" and "The Last of Us," although we aren't sure who he's playing at this point. They'll all be accompanied by Connie Nielsen, who will reprise her original role of Lucilla, Lucius' mother, as well as a returning Derek Jacobi as Gracchus, along with Matt Lucas ("The Great British Bake Off"), Peter Mensah (Starz's "Spartacus" series), and Lior Raz ("Hit & Run").
Who is directing Gladiator 2?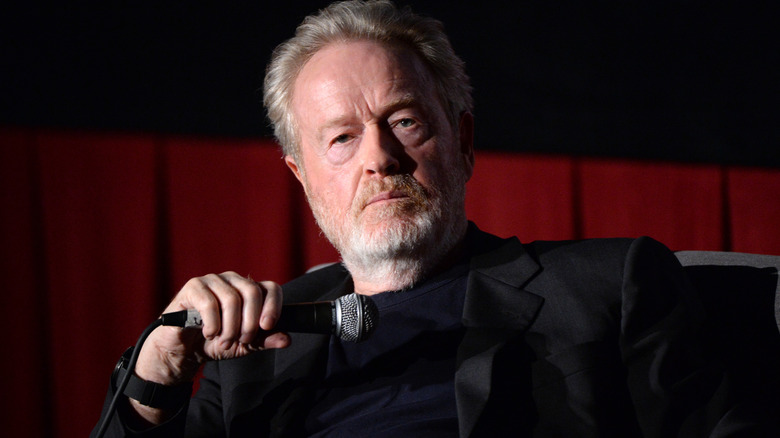 Michael Kovac/Getty Images
While Russell Crowe entertained the masses in "Gladiator," Ridley Scott was basically the emperor — the one calling all the shots. The director earned an Oscar nomination for his work on the film, his second of three (including one for "Thelma & Louise" and another for "Black Hawk Down"). Honestly, we're a little shocked that Scott has never won an Oscar for directing, as he's one of the very best filmmakers working today.
Scott's filmography is vast and eclectic, and it boasts some of the very best films of all time, including 1979's "Alien" and the original "Blade Runner." In more recent years, he's helmed projects ranging from "The Martian" and "The Last Duel" to "House of Gucci" and "All the Money in the World." He recently wrapped a Napoleon biopic starring Joaquin Phoenix, and now he's returning to a world of swords and sandals with "Gladiator 2." Honestly, there's no one else we'd want running the show here, and we're excited to see what Scott has in mind for the follow-up of one of his very best films.
Who is writing Gladiator 2?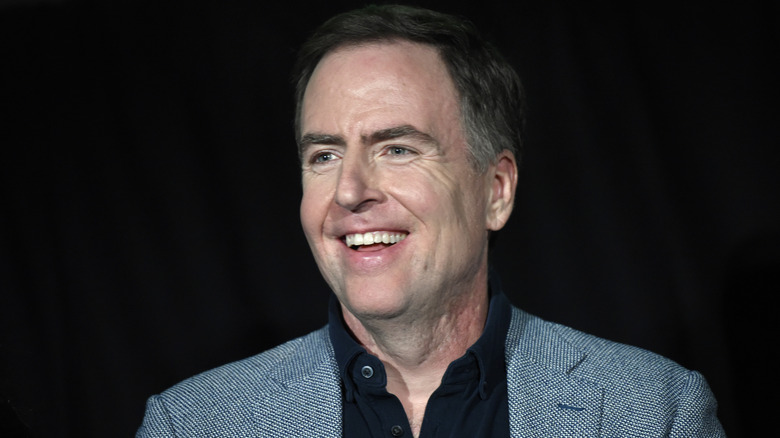 Vivien Killilea/Getty Images
Originally, the script for "Gladiator 2" was going to be penned by Peter Craig, the writer behind both "Mockingjay" movies and "The Batman." However, he was eventually replaced with David Scarpa, a scribe who has a history with Ridley Scott. He penned the script for "All the Money in the World," the Scott movie most famous for replacing Kevin Spacey with Christopher Plummer at the last minute. Scarpa also wrote "Napoleon," a period piece directed by Scott and one starring Phoenix as the titular emperor. Additionally, Scarpa wrote the massively underrated prison thriller "The Last Castle," the not-exactly-beloved sci-fi remake of "The Day the Earth Stood Still," and several episodes of "The Man in the High Castle."
Where to watch the original Gladiator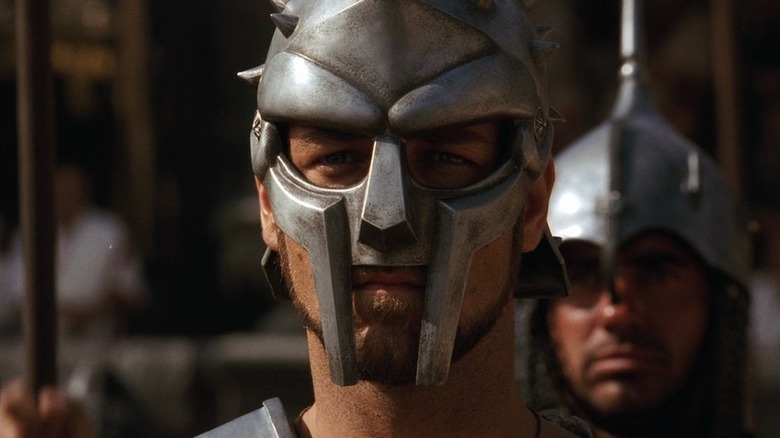 Universal
Before "Gladiator 2" steps into the box office arena, it might be a good idea to revisit the 2000 classic. While Maximus most likely won't be showing up in the sequel — he died in the original afterall — it will still be a good idea to see Lucius' background and witness the events that shaped the adult he becomes in part two. So if you want to stream the first "Gladiator" movie, you can find it on Paramount+. You can also rent it for $3.99 on Apple iTunes, Vudu, Prime Video, Google Play, and YouTube.