Tom Holland's Uncharted Movie Loses Director Dan Trachtenberg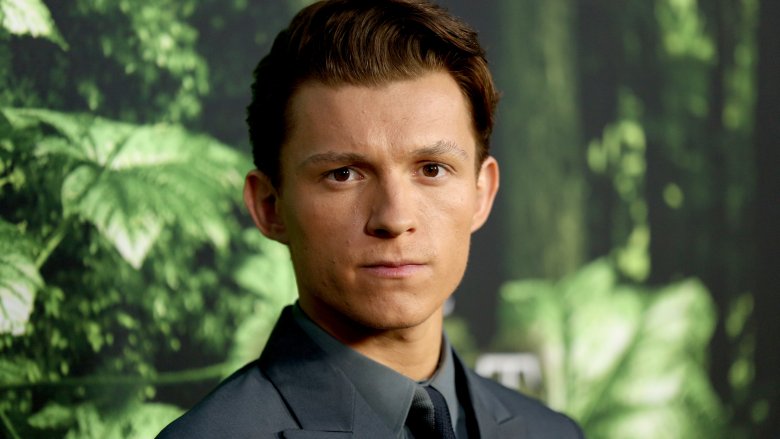 Rich Fury/Getty Images
Nathan Drake seems to have lost his way again.
The troubled production history surrounding the big screen adaptation of Sony's massive video game franchise Uncharted continues, as Deadline is reporting director Dan Trachtenberg has left the project. 
Sony is currently scrambling to get a replacement tied down as quickly as possible, with meetings continuously underway. The film — which Spider-Man ator Tom Holland has been attached to star in since 2017 — is slated to begin production in early 2020, and the studio is looking to have a new director contracted by end of the summer to keep the production timeline in tact. 
It's unclear why Trachtenberg, who previously directed 10 Cloverfield Lane and the pilot episode of Amazon's superhero series The Boys, decided to walk away from the big-budget adventure, but it seems to be par for the course when it comes to the project.
The Uncharted series of video games follows globe-trotting adventurer Nathan Drake as he scours lost civilizations for rare artifacts. The silver-screen adaptation first entered pre-production in 2008, and the revolving door of directors has been spinning ever since. David O. Russell, the man behind acclaimed hits The Fighter and Silver Linings Playbook, was the first director to sign on in 2010, but he left the project the next year. Horrible Bosses director Seth Gordon joined in 2014 before leaving in 2015 over creative differences. Then, Shawn Levy signed up in 2016, staying on board for a lengthy period of time before calling it quits in December 2018. Trachtenberg agreed to helm the project in January 2019, but now he's gone as well and the cycle begins again.
The news highlights a rollercoaster of a week for both Holland and Sony after news broke on August 20 that Sony and Disney couldn't renegotiate terms of their deal to keep Spider-Man in the Marvel Cinematic Universe, effectively ending Holland's time as an Avenger. 
Video game adaptations are, generally speaking, poorly received by both critics and fans and Sony was clearly looking to buck that trend with the Uncharted flick. If a decade's worth of production hell is any indication, things are sadly not looking great for Holland and company.
Uncharted is currently slated for release on December 18, 2020. It's unclear whether the film will meet that intended launch date.