HBO's Watchmen TV Series - What We Know So Far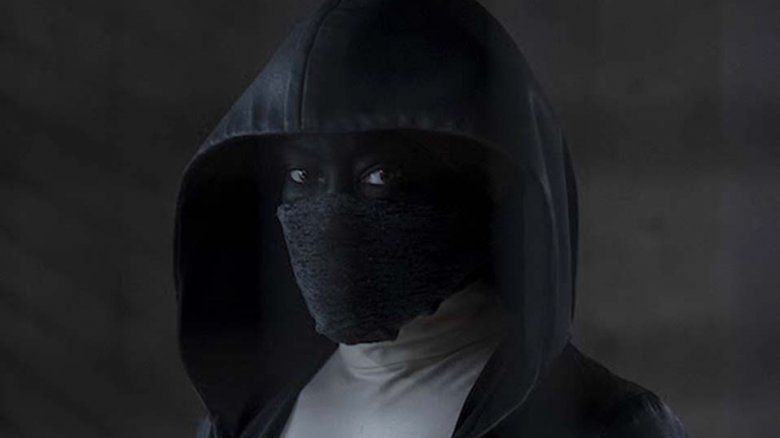 It had been nearly a decade since Zack Snyder's big budget adaptation of Watchmen hit theaters when HBO officially announced that it would be bringing the property to the small screen. This time around, there would be no Snyder — Damon Lindelof, known primarily for his writing on Lost, The Leftovers, and the 2009 Star Trek reboot, had been tapped to take the lead on the series.
The new Watchmen never had plans to be a faithful adaptation of its source material, the 1986-87 DC Comics story from writer Alan Moore and artist Dave Gibbons. HBO says it "embraces the nostalgia of the original groundbreaking graphic novel of the same name while attempting to break new ground of its own." In May 2018, Lindelof posted an open letter to Watchmen fans in which he made clear his intentions when it came to, as he said with tongue in cheek, "defiling something that [they] love." 
The approach could go one of two ways: either HBO's Watchmen will wind up being one of the most creative, visionary comic adaptations out there, or it could serve as further validation for Alan Moore's belief that the story does not belong on screen. Time will tell, so until Watchmen makes its TV debut, here's everything we do know about the new series.
When does Watchmen premiere on HBO?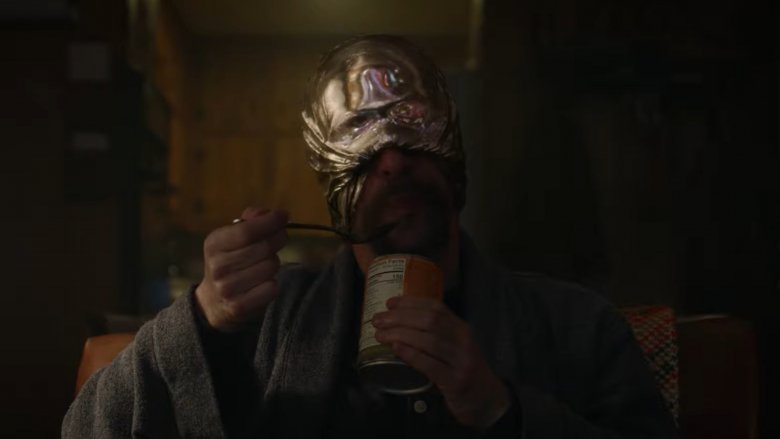 Since the series was first announced, small details have been dropped here and there via Watchmen's social media accounts. And up until September, the most we knew about its upcoming release date was that it would happen in October. But on September 3, the show tweeted its official premiere date: October 20, 2019. Watchmen's IMDb page lists 10 episodes for its first season, with each clocking in at an hour runtime. That means 10 full hours to explore Damon Lindelof's "remixed" vision of the world, should the show only last through its first season (we're willing to bet it'll go longer).
The pilot episode is directed by Nicole Kassell, who's been involved in some of the most critically acclaimed series in recent memory, including The Leftovers, The Americans, and Westworld. Lindelof praised her work on the Watchmen pilot via his Instagram, saying, "...let there be no doubt — she WAS the pilot, navigating our owlship flawlessly from takeoff to landing. It was an absolute honor watching her work as she led our phenomenal crew... each and every day."
Who's in the cast of HBO's Watchmen?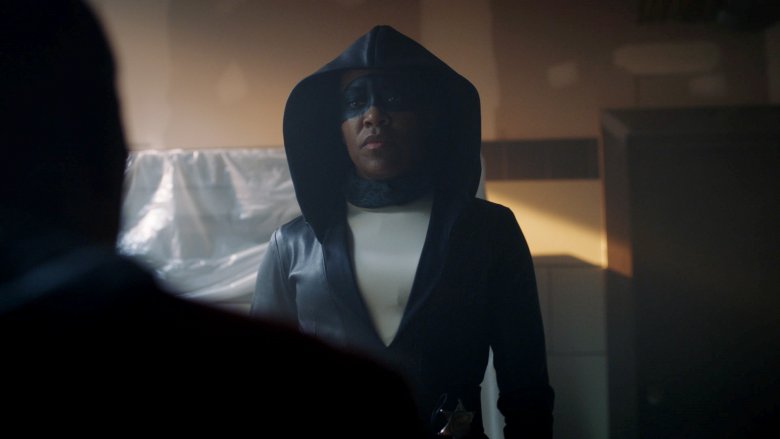 Damon Lindelof has been clear since the beginning that although HBO's Watchmen will be canon with the original graphic novel, it will also be contemporary. "Some of the characters will be unknown," he wrote on Instagram. "New faces. New masks to cover them." Regina King leads the cast as Angela Abar, a Tulsa police detective who may or may not actually be a version of the comic character Hooded Justice. In addition to King, Don Johnson, Louis Gossett Jr., Tim Blake Nelson, Adelaide Clemens, Andrew Howard, and Yahya Abdul-Mateen II have all been cast in various new roles.
But Lindelof has also promised "a familiar set of eyes." To that point, /Film reported in November 2018 that Jeremy Irons had been cast as an older version of Adrian Veidt, a.k.a. Ozymandias. There's also been speculation surrounding Jean Smart's character, FBI Agent Blake. Fans of the comic series will recognize Blake as the surname of the Comedian, who was also the biological father of Laurie Juspeczyk, a.k.a. Silk Spectre. It's been theorized that Smart will be playing an older version of that character.
What's the story of HBO's Watchmen?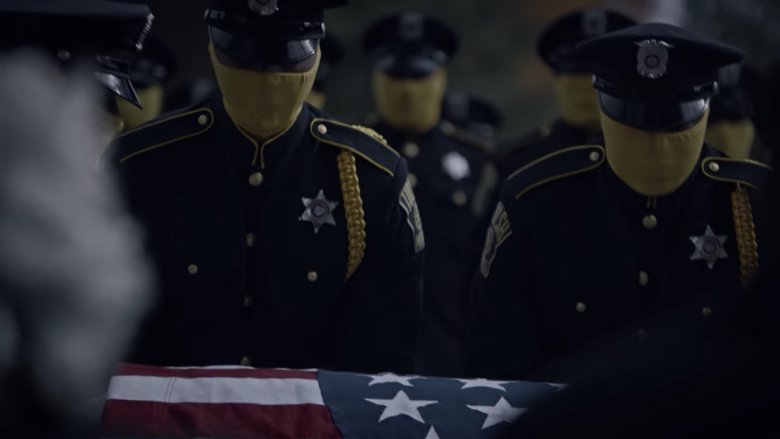 HBO has kept specific details regarding its series to a minimum, saying only that Watchmen is "set in an alternate history where 'superheroes' are treated as outlaws." Damon Lindelof got deeper into it at the 2019 Television Critics Association summer press tour, however, explaining that his inspiration for the show originally came from the Tusla, Oklahoma, race riots in 1921, and moved into finding the right political angle. 
"In the original source material, the book was highly political. It was about what was happening in the American culture at the time," he said (via IndieWire). "What in 2019 is the equivalent of nuclear standoff between the Russians and the United States? It just felt like it was undeniably race and policing in America." 
The fact that Lindelof made the choice to have police be the victims of white supremacy is a tricky topic, and its historical significance isn't lost on the showrunner. He assured the crowd, however, that the new Watchmen will take a responsible approach to the issue of race relations, and that it won't be presenting police in a heroic light.
The first Watchmen trailer
The first teaser for HBO's Watchmen was released in May 2019 and introduced us to a group of masked vigilantes in the vein of Rorschach, who have taken it upon themselves to wage war against a local police department. It also set up the idea that superheroes are outlawed, something that is probably a direct result of the events of the comic series.
Then, in July, HBO dropped its first full-length trailer for the series, which answered a few questions but brought up even more. We know that Hooded Justice is an actual figure in this Watchmen universe, albeit perhaps only as a character in an in-world TV show. The trailer also shows Jeremy Irons' Adrian Veidt, who, although officially declared dead, appears to be very much alive and still very much interested in destruction. Mostly, though, we see a more in-depth look at the Rorschach cult, the group of masked citizens whose actions have forced the local police to now wear masks as protection. 
Another Watchmen trailer
HBO dropped Watchmen's latest trailer only a month before the series premiere, and things are finally starting to make a little more sense. It opens with a conversation between Detective Angela Abar (Regina King) and FBI agent Laurie Blake (Jean Smart). Blake proposes to Abar that masks are associated with trauma, and those who wear them are trying to hide the pain. Abar disagrees, but it's made clear from a flashback shot that she definitely has some past trauma to work out.
Meanwhile, the Rorschach rip-off white supremacist group the Seventh Cavalry is given a bigger role, with one member being taken in for questioning by Looking Glass (Tim Blake Nelson), who tells him that terrorists don't get to have lawyers. Don Johnson wonders why these attacks have picked up again, which points to a turbulent past that the show will in all likelihood delve into.
And then there's Adrian Veidt (Jeremy Irons), who is very clearly behind some level of social or political upheaval. We can't wait to find out exactly what he has in store.
Watchmen's source material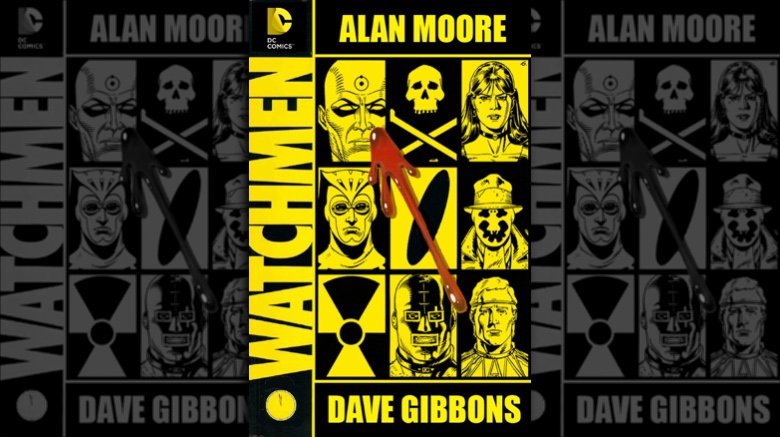 DC Comics
HBO's Watchmen may be its own separate entity, but it does still have ties to its original source material. In that regard, it's important to note at least a few things about Alan Moore and Dave Gibbons' comic. Set in 1986, the 12-part series explores the relationship between the presence of superheroes in the world and the American political system. It's an alternate reality, one in which the U.S. won the Vietnam War and the president (still Nixon in these alt-'80s) works without term limitations.
Gibbons told Deadline in 2018 that having carte blanche to create characters outside of the established DC mythology allowed the two creators to explore some pretty heavy themes. "Clearly, if there was a Superman in the world — or an equivalent counterpart, like our Dr. Manhattan — the world and its history would be completely different," he said. "And in ways that were disturbing and disquieting."
Damon Lindelof told attendees at the 2019 Television Critics Association summer press tour that he held onto the comic's approach to history. By combining real history with alternate history in a sci-fi setting, the new series will feel both new and familiar to fans of the original.
Go behind the scenes of Watchmen with HBO's featurette
"Watchmen examines how we, as a society, feel about heroes." That's how series creator Damon Lindelof opens HBO's behind-the-scenes Watchmen featurette. Lindelof goes on to explain how this Watchmen pulls from the original comic, but says that it won't be necessary to have read it before going into the show. From there, it touches on the Seventh Cavalry, and how FBI agent Laurie Blake "doesn't care" about their individual civil rights, as well as the incident that led to the entire Baltimore police force donning masks in the first place.
We're also given a better look at Lady T. (Hong Chau), a character who may or may not be in line with the comic's Twilight Lady. It's clear that despite her self-made masked persona, the people around Angela Abar are very aware of who exactly she is. 
Mostly, the featurette emphasizes surprises. Everything you think you know will be turned on its head, which is a big promise to make for such a high profile series. "Like all good stories, the truth unwraps itself slowly," Jeremy Irons says of the show.
How do Watchmen's original creators feel about the HBO series?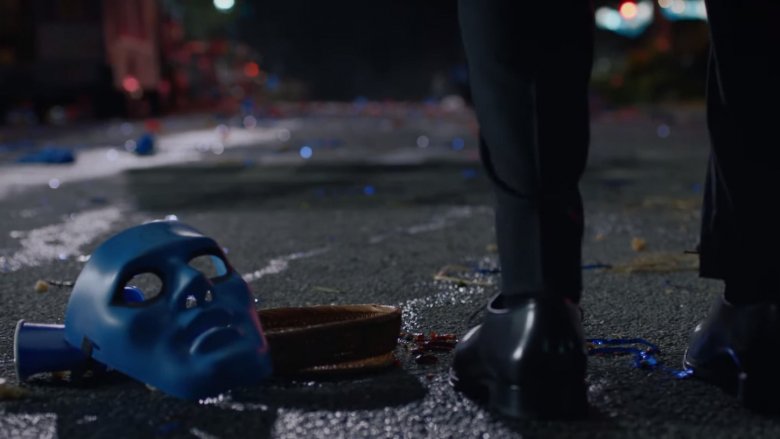 Writer Alan Moore has a well-known reputation for wanting nothing to do with a Watchmen screen adaptation. In a 2010 interview with WIRED, the writer explained that he had turned down an offer to regain the rights to the comic, on the condition that he agree to "some dopey prequels and sequels." 
"...these days I don't want Watchmen back," he said. "Certainly, I don't want it back under those kinds of terms." After The League of Extraordinary Gentlemen flopped at the box office, Moore demanded his name be removed from any film adaptations of his work, a stance on which he remains firm today. Damon Lindelof confirmed as much at the 2019 Television Critics Association summer press tour.
On the other hand, artist Dave Gibbons has taken the opposite approach to the series, telling Deadline in 2018 that Lindelof's TV exploration of his work feels authentic. "The fact that Damon Lindleof has found a way to bring Watchmen into that area and do it with something I consider exciting, entertaining and absolutely worthwhile on the subject matter?" he said. "I think that's great."
Does Watchmen the TV series have anything to do with the 2009 movie?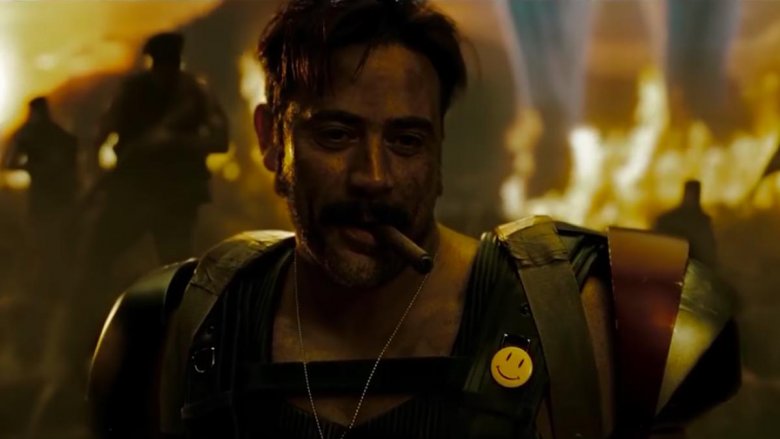 The short answer is no. 2009's Watchmen was, although not without its faults, a pretty faithful adaptation of the original comic series. While HBO's Watchmen takes place in the same universe as both the comic and the film, it isn't the same story. Damon Lindelof addressed the similarities in his open letter to fans on Instagram, saying, "To be clear. Watchmen is canon... but in the tradition of the work that inspired it, this new story must be original."
And while Zack Snyder may have been rumored to be involved with the series when it was first being shopped to HBO, the director will, in fact, not have anything to do with this current iteration of the DC comic. But perhaps the biggest difference between the two on-screen properties comes down to their time constraints. With only three hours to tell a complex alternate reality story that spanned the pages of 12 issues, the 2009 film could only do so much. The series, on the other hand, is starting out with a guaranteed ten full hours — plenty of time to explore the intricacies of the source material.
Who's going to be responsible for bringing Watchmen to the small screen?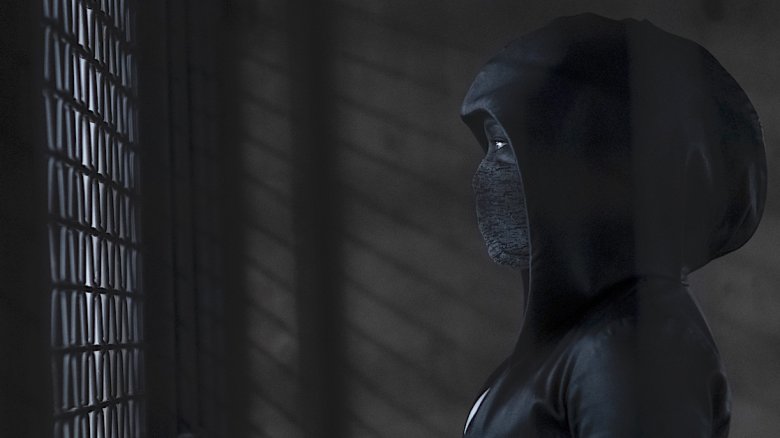 Damon Lindelof has made it very clear that HBO's Watchmen will be an inclusive series. He told fans on Instagram that the show's writers room was one of the most diverse he's ever been a part of, saying, "In that room, Hetero White Men like myself are the minority and as Watchmen is (incorrectly) assumed to be solely our domain, understanding its potential through the perspectives of women, people of color and the LGBTQ community has been as eye-opening as it has been exhilarating."
So far, the list of people involved with the series is as long as it is diverse. And based on Lindelof's comments at the 2019 Television Critics Association summer press tour regarding the show's approach to current political issues, it will be interesting to see how Watchmen's behind-the-scenes diversity impacts its storytelling. The fact that the series' lead also happens to be a woman of color at least points to Lindelof being true to his word.
The Watchmen soundtrack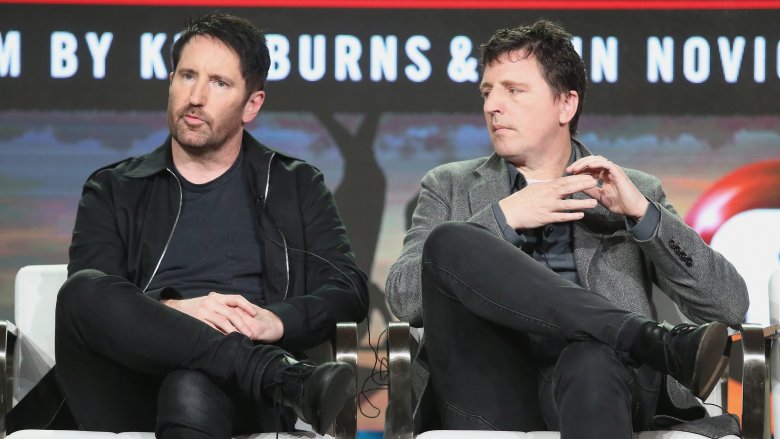 Frederick M. Brown/Getty Images
Come for the story, stay for the soundtrack. If it weren't already clear that HBO's Watchmen would feature some of the most creative and innovative people in the industry, Nine Inch Nails' Trent Reznor and Atticus Ross have been confirmed as composers for the series. The duo, who won both a Golden Globe and an Academy Award for their work on 2010's The Social Network, have been involved with some of the most high profile projects in Hollywood. 
The pair is a favorite of director David Fincher, who used their talents for The Girl with the Dragon Tattoo and Gone Girl as well, the former of which brought Reznor and Ross the Grammy win for Best Score Soundtrack for Visual Media in 2013. Their work has also been featured in Netflix's Bird Box, Jonah Hill's Mid90s, and Peter Berg's Patriot's Day. According to Rolling Stone, they're next slated to work on A Million Little Pieces, the on-screen adaptation of James Frey's memoir.
Where is Zack Snyder in all of this?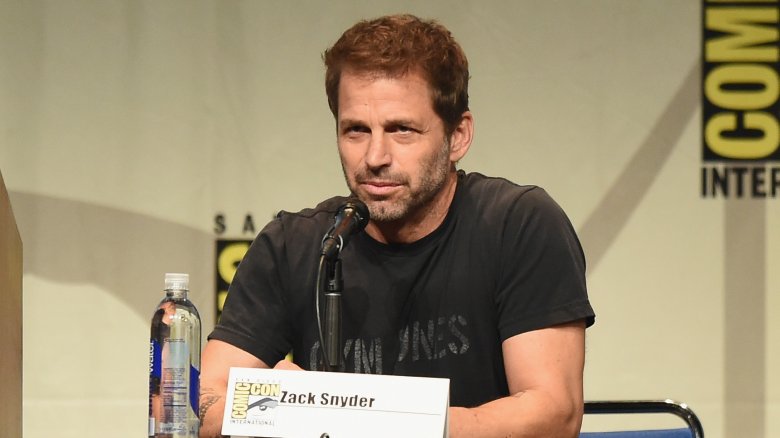 Kevin Winter/Getty Images
In 2015, Collider reported that Zack Snyder, the director responsible for bringing Watchmen to the big screen in 2009, had been meeting with HBO to talk about adapting it for television. At the time, HBO confirmed the publication's story, saying, "Preliminary discussions regarding Watchmen have occurred but we have no additional information and no deals are in place." And then it just sort of... quieted down. Between 2015 and 2018, when Lindelof posted his open letter to fans, not much was reported on the potential series, and even less on Snyder's involvement. 
Back in 2009, the director essentially said it would be impossible to adapt the comic for HBO, based solely on the cost of creating Dr. Manhattan. "There's no... HBO miniseries version of this movie where you have a Manhattan like that," he said (via Reddit). "Can't do it, I mean it's just like impractical." Snyder was, of course, referring to budget constraints per episode, which in 2009 looked a lot different for a network like HBO than they do in 2019. Not only have complex visual effects become more commonplace on TV, but HBO's got that Game of Thrones money now.
How should fans prepare for the premiere of HBO's Watchmen?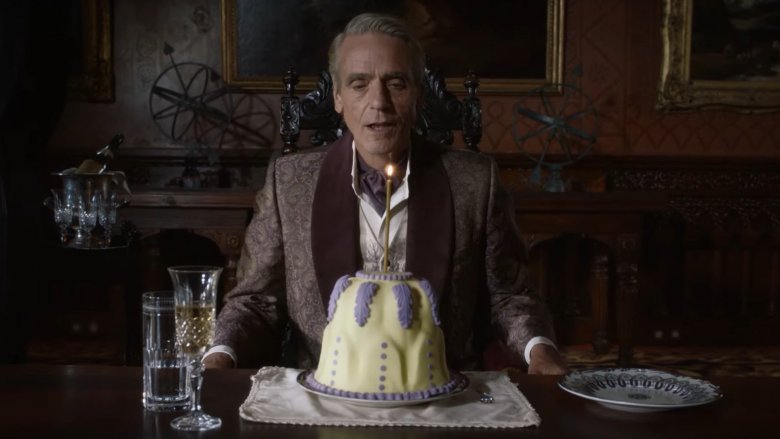 The Watchmen universe is a complex one, and going into the TV series blind has the potential to leave viewers a little confused, particularly when taking into account the fact that its alternate universe so closely resembles our factual one. If you've got the time to spare, pick up Alan Moore and Dave Gibbons' original comic, which is widely considered to be one of the greatest graphic novels of all time.
Or, if you're a little shorter on time, there's always the 2009 Zack Snyder film. It is, quite possibly, the closest thing you'll get to the actual comic on the screen — although, according to The A.V. Club writer Tom Breihan, it completely misses the point. "To Moore, heroes are either ineffectual and useless, or they're fearsome fanatics out to destroy lives," he writes. "And yet Snyder can't help but make everything look as cool as it possibly can." It's a beautiful film, one that manages to at least do justice to Gibbons' artistic work. Just don't expect to see too much from either the comic or the film in the TV series.