Watchmen: HBO Announces Star-Studded Cast For Series Pilot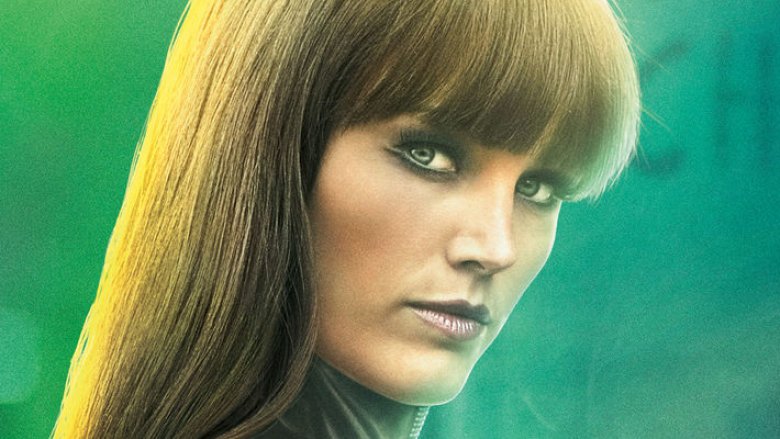 Warner Bros.
HBO and Damon Lindelof are bringing Watchmen to episodic television, and if the first cast members announced for the pilot are any indication, this show is not going to be what we're expecting.
According to The Hollywood Reporter, Lindelof's HBO pilot will star Regina King, Tim Blake Nelson,  Don Johnson, Adelaide Clemens, Louis Gossett Jr., and Andrew Howard, with King being characterized as the head of the six-person ensemble.
It's not currently known what roles these actors will be playing, or if they're even previously established characters from the Watchmen/Minutemen world. 
King starred on Lindelof's The Leftovers series, and is also known for roles in Boyz n the Hood, Friday, and Jerry Maguire. She also served as the voice actress for Huey Freeman on The Boondocks.
Gossett Jr. is an Academy Award-winning actor and filmmaker known for An Officer and a Gentlemen, Roots, and much more. 
Johnson is most famous for starring as Detective Sonny Crockett in the TV series Miami Vice, while Clemens is known for her role in Rectify. 
Howard is known for turns on Hatfields & McCoys, Agents of SHIELD and Hell on Wheels, while Nelson is known for many things, including the Coen Brothers comedy O Brother, Where Art Thou?
One thing all the performers have in common is their ages, with not a youthful face in sight. The grown-up cast tracks with ideas explored in the original Watchmen comics, which focused on generations of costumed vigilantes going into and out of retirement as the world weighed whether or not they were even necessary, or beneficial, at all.
Lindelof has long contended that his series would deviate from the story of the comics, as well as the 2009 Zack Snyder film. Prior to the announcement of the cast, Lindelof shared a lengthy letter with fans of the property going into his motivations regarding the adaptation, highlighting his personal history as a fan of the series. 
In the letter, Lindelof characterized the original comics as an "Old Testament" that his HBO series would build on, not retelling any material that came before, but rather further exploring the world established by writer artist Dave Gibbons and writer Alan Moore.
"Some of the characters will be unknown," he wrote. "New faces. New masks to cover them. We also intend to revisit the past century of Costumed Adventuring through a surprising, yet familiar set of eyes... and it is here where we'll be taking our greatest risks."
There hasn't yet been word on when we can expect the Watchmen pilot, which is set to be directed by Nicole Kassell. According to Lindelof's cast announcement, we can expect "more to come" soon.