Harry Styles Reportedly Officially Playing Prince Eric In Live-Action Little Mermaid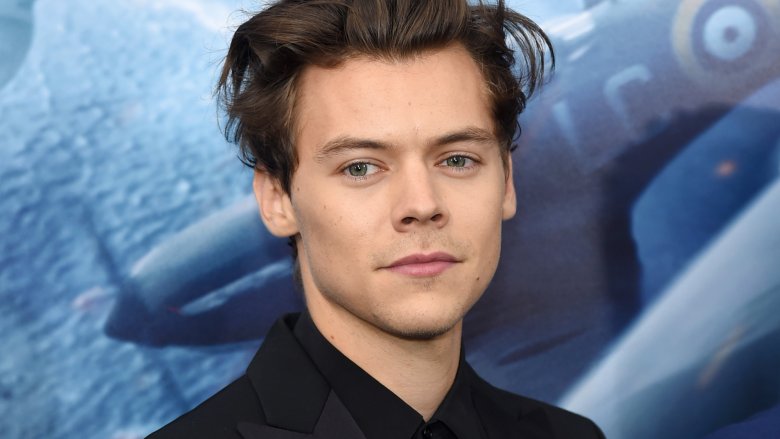 Jamie Mccarthy/Getty Images
Look at this guy, isn't he neat? He may have just made Disney's live-action Little Mermaid complete.
Singer-turned-actor Harry Styles has reportedly officially signed on to play Prince Eric in the forthcoming take on The Little Mermaid, directed by Rob Marshall.
This news comes to us courtesy of The DisInsider. 
Styles' name first cropped up in connection with the role of Prince Eric, the human royal with whom the mermaid Ariel falls madly in love, in mid-July 2019, when it was reported that Disney was eyeing the 25-year-old star for the gig. Now, it looks like Styles may have inked a deal with the House of Mouse shortly after those reports surfaced. 
With Styles apparently aboard The Little Mermaid, the two biggest characters of the movie are locked in. Styles will appear opposite Halle Bailey, another singer-actor, who will bring to life the wide-eyed, ambitious, and just a tad naive Ariel. Bailey's casting in The Little Mermaid kicked up major controversy, with those opposed to Disney's decision taking their disappointment to the extreme by demanding that Bailey be re-cast or her role in the film be re-named or reduced. The vast majority of criticism came down to Bailey's skin color: she's a black woman, and Ariel has been depicted as having white skin and red hair in the 1989 animated original, its sequels, and throughout various other forms of media. Many felt that because Bailey is black, she cannot or should not play a "traditionally" white character.
It's bittersweet, but Styles' casting has garnered the opposite response. Many are stoked that Styles, who rocketed to the upper echelon of fame when he became a member of the now-on-hiatus boy band One Direction and proved himself as a bonafide actor with his debut role in Dunkirk, is playing Prince Eric in the new Little Mermaid movie. One user on Twitter wrote, "I'm ready to fight anyone who doesn't think Harry should get the part of Prince Eric." Another tweeted, "halle bailey as princess ariel and harry styles as prince eric will be ICONIC to say the least. perfect casting."
However, Styles' casting in The Little Mermaid isn't officially official. ComicBook.com's James Viscardi maintains that it isn't a done deal, tweeting shortly after The DisInsider's report went live, "The hunt for Prince Eric continues, Harry Styles isn't confirmed....yet."
This suggests that Styles will probably be confirmed for Prince Eric at some point, but that things aren't formally set in stone. It also begs an intriguing question: If Styles hasn't yet signed on for The Little Mermaid, who else is Disney considering for the part? Styles is the only actor who has been reported as in talks to play Prince Eric, so it seems he's the obvious choice, but could the Mouse House be eyeing other stars? Maybe the company brass is thinking of tapping Henry Cavill, whom many have long been hoping will land the role, for The Little Mermaid. Or heck, perhaps Disney is wanting to cast a person of color to star alongside Bailey and is thinking of selecting BTS member Park Jimin — another fan-favorite pick — to play Prince Eric. 
For now, Styles portraying Prince Eric might be official, or it might not yet be official. The lucky man who does end up landing the role will join a dazzling slate of stars, which reportedly includes Melissa McCarthy as Ursula, Javier Bardem as King Triton, Awkwafina as the voice of Scuttle, and Jacob Tremblay as the voice of Flounder.
The Little Mermaid is scheduled to begin filming in early 2020.