Manifest Season 2: Start Date, Episodes, Cast And Plot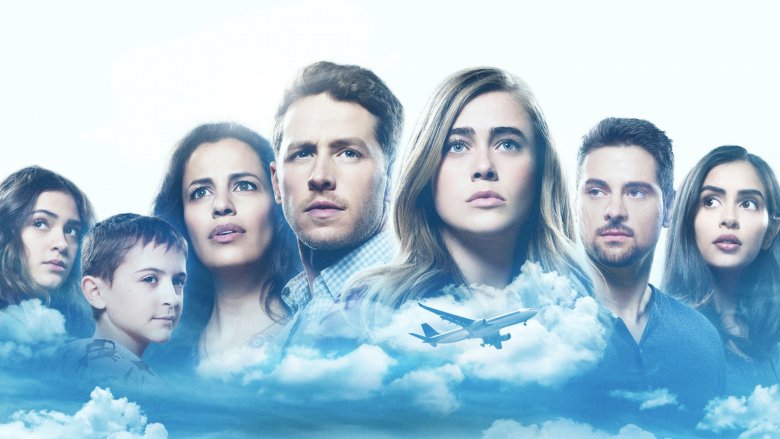 The supernatural drama Manifest became a standout in the Monday night lineup on NBC in 2018, quickly earning the title of the top-rated show of the ensuing broadcast season. Now that streaming movies and television shows have become a go-to option, most people aren't carving out an hour each week to watch "their show" — instead, they're binge-watching a series on Netflix when it's most convenient for them. But the suspenseful twists and turns week after week kept viewers tuning into Manifest. 
Manifest begins with the passengers of Montego Air Flight 828 landing in New York City, where everyone at the airport is shocked by their arrival — to say that these passengers experienced serious delays would an understatement. We soon learn that the flight's been missing for five and a half years, with everyone on board presumed dead. At first, the passengers are relieved to reunite with their families, but they can't simply return to their former lives – the world around them has changed, and nothing will be the same again after their time in the air. The passengers start experiencing strange voices and visions, known as "the callings," and they're forced to accept that while they may have walked away from Flight 828, they're still tangled in a deeper mystery.
Now that Manifest has been renewed for a second season, fans will finally see the events that unfold after the dramatic season 1 finale. The showrunners are already dropping plenty of hints, so here's a look at everything that we know is in store for Manifest season 2. 
When's Manifest season 2's release date?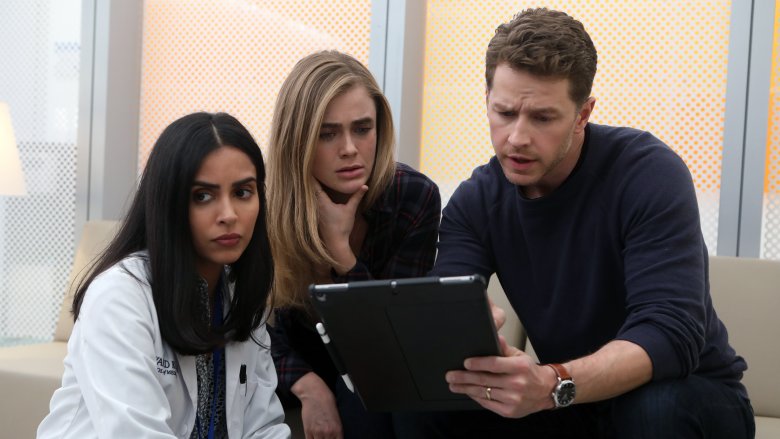 While NBC hasn't yet announced an official start date for Manifest season 2, the network has given a general timeline for when fans can expect to see the show return. The next season of the series will premiere in the middle of the next broadcast season, which kicks off in fall 2019. Unfortunately, this means that audiences still have to wait months after the fall season starts before watching new episodes, and season 1 ended in February 2019. 
What's with the long delay? By starting the season in winter of 2020 rather than fall 2019, the network can air the episodes straight through without taking a long mid-season break, which would be impossible to do if the season premiered in the fall. Although the extended wait may be frustrating, fans won't have to spend weeks waiting in suspense over the holidays. So far, it looks like the first episode of Manifest season 2 will air in January of 2020. So fans can look forward to the new year and new episodes — and judging by the success of last season, season 2 will be worth the wait. 
How many episodes will Manifest season 2 include?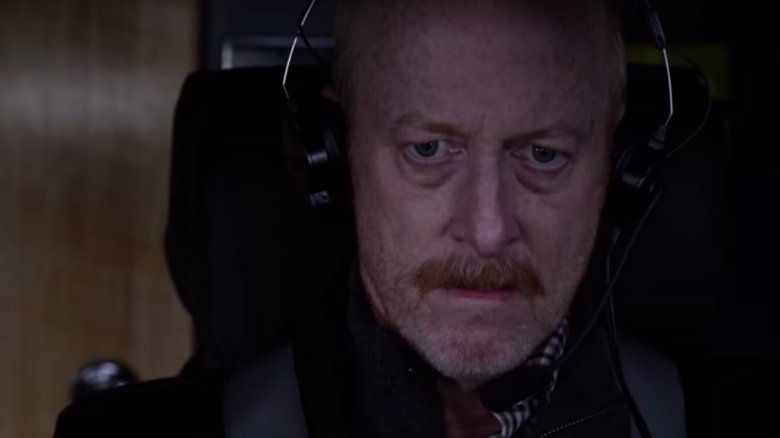 Originally, Manifest season 1 was only supposed to be 13 episodes long. But when the series started earning high ratings, another three episodes were ordered to extend the season. Therefore, some fans expected that season 2 would also have 16 episodes — but as of right now, it's been confirmed that NBC has only ordered 13 episodes, just as they initially did for season 1. 
Some things will remain the same — the show will continue to air in the Monday 10PM timeslot on NBC. Naturally, fans would have loved to get a few extra episodes again, but it seems pretty clear that this time around, the writers have specifically set out to tell the story in 13 episodes. And judging by the ratings dip in the second half of season 1, a shorter season might actually be more successful. Either way, fans will get fewer episodes in Manifest season 2, but they can still expect the same addicting storylines each week.
Which Manifest cast members will return for season 2?
Although the futures of two characters in particular were left undetermined at the end of Manifest season 1, fans will be relieved to know that the main cast members will all be returning for season 2. Melissa Roxburgh (Michaela), Josh Dallas (Ben), Parveen Kaur (Saanvi), Athena Karkanis (Grace), J.R. Ramirez (Jared), Luna Blaise (Olive), and Jack Messina (Cal) are all signed on for season 2. 
One other character was presumed dead in the middle of season 1 — but on Manifest, fans know that this doesn't mean they're definitely gone forever. Captain Bill Daly took desperate measures to prove he wasn't responsible for the disappearance of Flight 828, but when he decided to test the theory that Flight 828 was affected by dark lightning, his plane was supposedly shot down. Suspiciously, no wreckage was ever found, yet the official story is that he perished along with the co-pilot, Fiona. The lack of debris indicates that something else might be at play here. Will he make a surprise appearance and return in season 2? It's not outside the realm of possibility. 
Which shows has Manifest been compared to?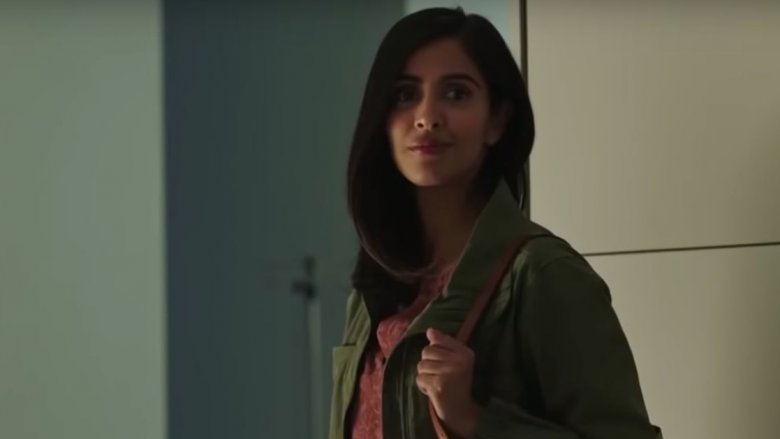 Perhaps  Manifest owes some of its success to its similarities to one of the most popular TV dramas in recent memory: Lost. Lost also followed the survivors of a flight that veered off course, but instead of reappearing back home years later, the remaining passengers were marooned on an island inhabited by hostile residents and plagued by seemingly inexplicable phenomenon. Although Lost has been called one of the greatest TV shows of all time, the series finale was heavily criticized when it aired. Maybe Manifest will be able to take a similar concept and come to a more satisfying conclusion. 
Manifest has also been compared to the Netflix series The Society. In The Society, a group of high school students returns from a class trip to find that all of the adults have disappeared, and a forest has suddenly encircled the town. These common narratives of disappearances that were caused by forces beyond understanding connect all three shows, but none are carbon copies of the others. Fans of Lost or The Society who haven't checked out Manifest yet definitely have time to catch up before season 2. 
Where did Manifest season 1 leave off?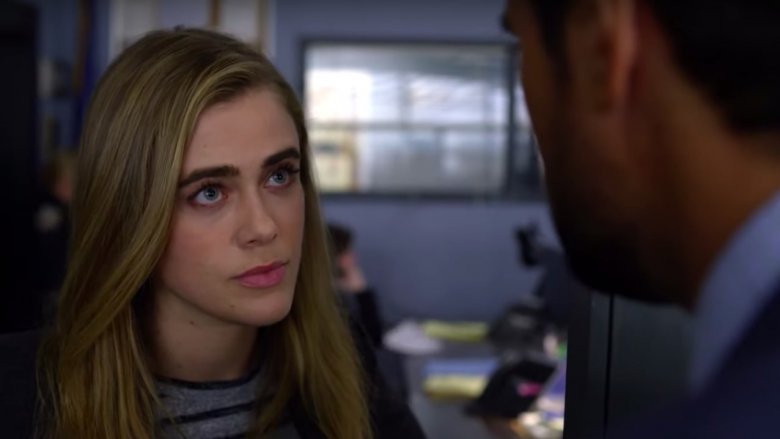 The Manifest season 1 finale left viewers with far more questions than answers, but it concluded with the perfect set up for an intriguing second season. James Griffin, a criminal who killed four people during a robbery and then somehow survived three days underwater after his getaway van crashed, seems to have cheated death. After Griffin is released from police custody, Michaela, Ben, Saanvi, and Zeke all hear a calling commanding them to "stop him," but as they attempt to prevent Griffin from revealing the callings on a TV show, he begins vomiting water and drowns on dry land. 
Ben and his daughter Olive realize that Griffin died 82 hours and 8 minutes after being pulled from the river, the same amount of time that he was gone. Ben, Olive, and his son Cal come to the same conclusion: this means the passengers have five and a half years to live.
That isn't the only shock for Ben. His wife Grace is now pregnant, but she doesn't think the baby is Ben's — she thinks she's pregnant with Danny's child, the man she started dating after Ben's disappearance. Meanwhile, Saanvi begins therapy for her PTSD, but her therapist turns out to be the Major, who is in charge of experimenting on the passengers. And in the climactic final moments, Jared and Zeke confront each other in Michaela's apartment, but just as she makes it home, a gunshot is fired. 
Will new characters be introduced in Manifest season 2?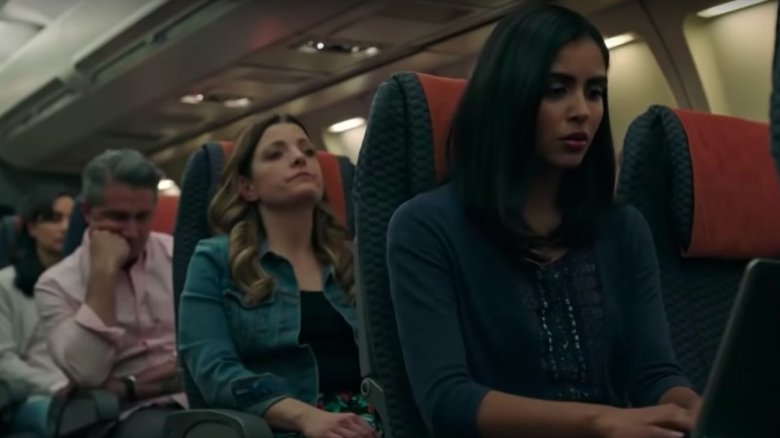 Yes, it's been confirmed that the main cast members of Manifest season 1 will be returning, but will any new supporting characters be included in season 2? Series creator Jeff Rake says that audiences will definitely be meeting some new faces. After all, there were 191 people on Flight 828, and as the introductions of Zeke and Griffin proved in season 1, there are other people besides the passengers who are affected by the callings. 
"In Season 2, you can expect to meet more passengers from the plane, other people who are experiencing the Calling, others who are not experiencing the Calling but are still inherent to our story in different ways," Rake told TV Guide. With so many people in the "passenger community" alone, there is practically endless potential for the series to go in new directions for season 2. Relationships might form between characters who were previously strangers, and the lives of characters that viewers are already familiar with will be affected by people they might not have even interacted with in season 1. 
Will Ben and Saanvi get together in Manifest season 2?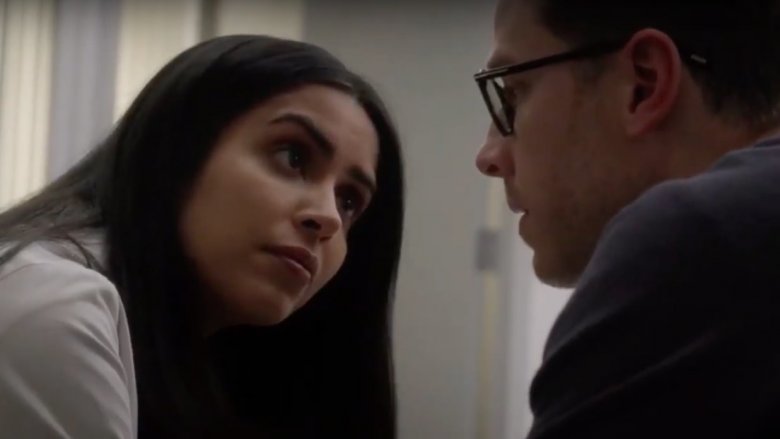 From the beginning of Manifest season 1, it was clear that Ben and Saanvi had a connection, but their friendship was strictly platonic. Cal was unresponsive to his cancer treatments before he boarded Flight 828 with Ben, but in their five and a half year absence, the pediatric cancer therapies that Saanvi was researching before their disappearance were proven effective, and Cal turned out to be a candidate for the treatment. Saanvi wondered if the disappearance had a higher purpose — perhaps she was destined to save Ben's son. The two became closer over the course of season 1, and by the end of it, fans were wondering if their bond could turn into something more than friendship. 
Rake hasn't confirmed or denied if this prediction is true, but he's hinted that it's certainly possible. The writers didn't necessarily intend to set them up as potential lovers, but Rake says that it's not entirely off the table. "Once it's out there, we're all entitled to our beliefs in terms of who is bonding, who is maybe finding chemistry with someone that might be more than what was initially anticipated," Rake told Entertainment Weekly. "Hopefully we have a long life in the series, and some of these theories may play out."
What will happen to Zeke in Manifest season 2?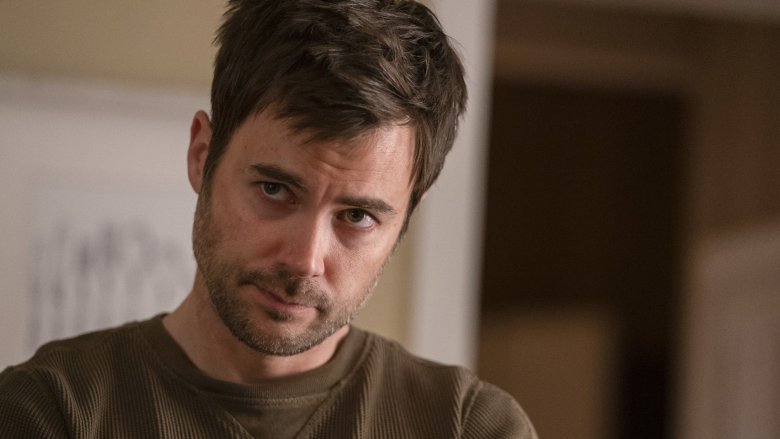 After the season 1 finale, Zeke's fate remains a mystery. Yes, he's the one who pulled out a gun while fighting with Jared, putting him on the offensive, but since the gunshot happened off-camera, viewers never see who the bullet hit. However, Rake has revealed that Zeke must have survived the incident, and apparently, Zeke's struggle to choose between good and evil will be a major focus of Manifest season 2. Of course, there's always a chance that Zeke was the one who got shot, but he was injured instead of dying — just because he has a future in season 2 doesn't mean he made it out of Michaela's apartment unscathed. But regardless, it does look like he'll be back without a doubt. 
"Zeke is a gray character," Rake told Entertainment Weekly. "The calling is a tool that can be used to steer him in one direction or another. That will be one of the questions of season 2, to see if he veers towards the darkness or towards the light." Rake also says that Zeke and Michaela have a strong bond, something which will be addressed again in Manifest season 2. "There's something undeniably palpable and powerful between the two of them," he said, "and they're going to have to figure that out for themselves."
Will Ben become a father in Manifest season 2?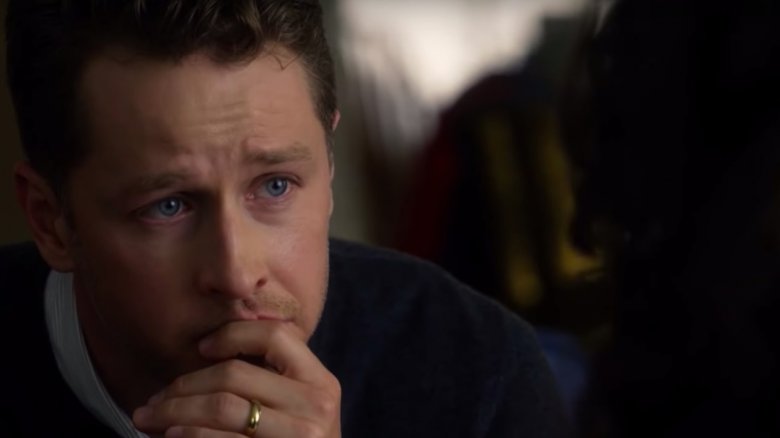 One of the most challenging obstacles for the passengers on Flight 828 upon their return was dealing with the reality that their romantic partners had moved on in their absence. Before his disappearance, Ben and Grace were married, but when Grace finally accepted that he wasn't coming home (or so she thought), she began dating again. She got together with a new boyfriend, Danny, who was still in her life when Ben came back. By the end of season 1, Ben and Grace had reconciled, but in the final episode, Grace dropped the bomb that she was pregnant, and Ben was probably not the father. 
Will it turn out that Ben is actually the father? Will he step up to raise Danny's baby anyway, or will he decide that he can't handle the pressure? These questions will probably be answered in Manifest season 2. "A lot has been thrown at Ben and he's tried to work it out with noble intentions," Rake told Entertainment Weekly. "But at some point the weight that you're carrying on your shoulders becomes too much to bear. So we'll see how it plays out."
Will the passengers find out their death date in Manifest season 2?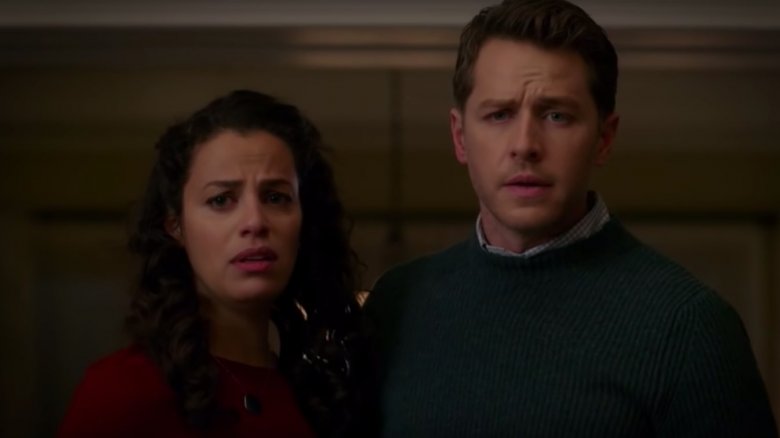 Ben, Olive, and Cal's simultaneous discoveries that the passengers of Flight 828 are destined to die on June 2, 2024 introduced a key plot point for season 2: how will the passengers react to this knowledge, and what will their actions reveal about our own sense of mortality? 
For Ben, deciding whether or not to tell his fellow passengers about the death date will be the first big choice he's forced to grapple with in Manifest season 2. In fact, this issue might come up in the first episode. "That'll be one of the first fundamental questions that Ben faces at the top of season 2," Rake told Entertainment Weekly. But it seems likely that Ben will end up telling at least a few other people that he knows — it's hard to imagine that he would keep this big secret to himself for the entire season — and they might react in very different ways. 
However, there's also a chance that the death date isn't written in stone, and the passengers might be able to change it. "Is there some mechanism that Ben and others can utilize to undo what seems to be a potentially sealed fate?" Rake suggested. "Those questions fall in the bucket of those who will actively try to take a run at defining the terms of this date and try to defy it."
What will we learn about 'the callings' in Manifest season 2?
When the passengers of Flight 828 started hearing the callings, it seemed like the voices and visions were prompting them to perform noble acts. Michaela was called to save a child from being hit by a bus, and shortly after, she was instructed to rescue two young girls who had been kidnapped. Later, Ben and another passenger, Radd, were able to free Radd's son Adio, who was wrongfully accused of robbing a store and imprisoned at Riker's Island. But as the season progressed, it became obvious that things weren't so clear cut, and Ben and Grace began to wonder if the callings themselves are essentially neutral. Perhaps the person who is called can use the information for good or evil. 
Rake seems to be suggesting that this is the case, and the issue will definitely come up again in Manifest season 2. "Maybe we can't assume that the callings have some positive morality associated with them," Rake told Entertainment Weekly. "Maybe it's just some kind of raw power to be harnessed, and the individuals involved have more agency than they realize when it comes to figuring out what to do with that power." 
Who survived the shooting in the Manifest season 1 finale?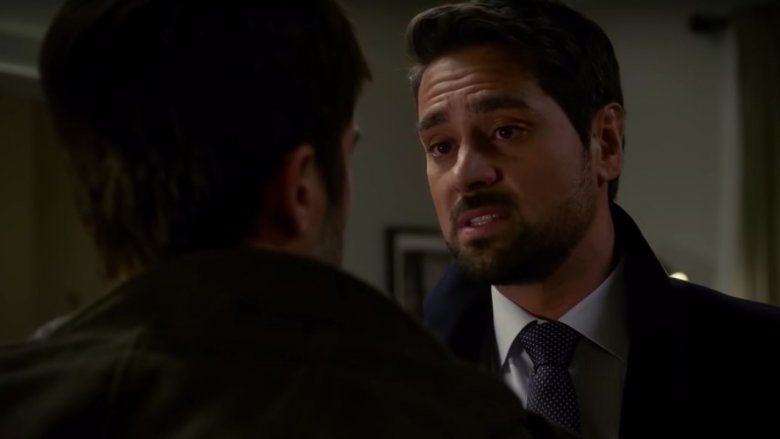 Finally, the answer that fans have been waiting for will be revealed at the beginning of Manifest season 2: what happened in those final moments after the gun was fired in Michaela's apartment? Yes, it's already been made clear that Zeke will still be around for season 2, but that doesn't necessarily rule him out as the gunshot victim — he might have been hit by the bullet and managed to pull through. J.R. Ramirez will be back for season 2, which might lead one to assume that Jared survives. But in a show like Manifest where flashbacks are often utilized to tell parts of the story, this may not actually serve as confirmation that Jared lives. Perhaps he was killed, but will continue to pop up in flashbacks.
Some viewers have wondered if the whole thing was a false alarm, and the bullet hit a wall or the ceiling instead, but Rake has shut down this theory. "That bullet that you heard was not a car engine outside on the street. It did not hit the ceiling," Rake told TV Guide. "We'll come to discover that it found a target, and there will be consequences at the top of the next season and consequences that will be long-lasting."