Russo Brothers Confirm Next Film Is Cherry Starring Tom Holland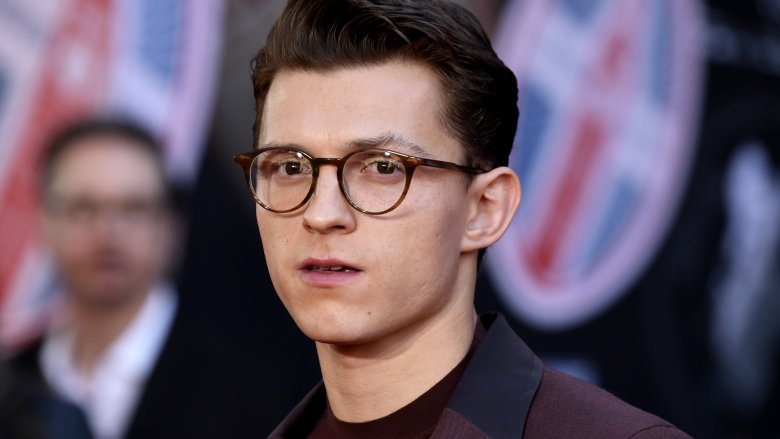 Frazer Harrison/Getty Images
He may have spilled one too many Marvel movie spoilers, but Tom Holland is still sticking with two of the studio's biggest directors for another project. 
During Avengers: Infinity War and Avengers: Endgame directors Joe and Anthony Russo's Friday morning panel at San Diego Comic-Con 2019, it was confirmed that their next film is indeed Cherry, starring the Spider-Man actor (via Deadline). 
Based on Nico Walker's debut novel of the same name, Cherry follows a former Army medic who, after returning home from Iraq with undiagnosed post-traumatic stress disorder, becomes an opioid addict and bank robber. Holland will lead the film, which is rated R and scheduled to begin filming in October near the Russo Brothers' hometown of Cleveland, Ohio. 
Joe Russo said of Cherry during the "A Conversation with the Russo Brothers" presentation, "It's a story about drug addiction and the opioid crisis. It's touched us both, it's a deeply personal movie for us. The gent who wrote the book went through the same growth arc in the same part of the city we grew up in — but different experiences."
Added Anthony, "It's a complicated and mature movie. It doesn't have the [same] surface level entertainment as Marvel films, but these are stories that need to be told, and Joe and I are in that position to get these stories made."
Holland, who appeared at the panel in a video stream, described his part in Cherry as "complicated" and unlike any other role he's taken on before. 
Looper previously reported on the news that Holland would take on the top-billing role in Cherry, also described at the time as the Russo Brothers' first film following the release of their superhero feat Avengers: Endgame. This development serves as explicit confirmation of that past news, and concrete evidence that Joe and Anthony Russo are looking to explore new territory as they enter the post-Marvel Cinematic Universe phase of their career and begin expanding their new AGBO production company.
Cherry is but one film on the Russos' current slate. The filmmaking siblings are also producing (and potentially directing, if all goes well) a feature adaptation of Battle of the Planets, which is itself an adaptation of Tatsuo Yoshida and Tatsunoko Studios' Japanese anime Science Ninja Team Gatchaman (a.k.a. Kagaku Ninja Tai Gatchaman). Also in development at AGBO under the keen eyes of the Russo dudes are: a take on the '80s comic book character Grimjack (which could be a movie or an Amazon Studios television series depending on which reports you read), a remake of The Thomas Crown Affair starring Black Panther actor Michael B. Jordan, and an Electric State movie, to be written by Avengers: Infinity War and Avengers: Endgame scribes Stephen McFeely and Christopher Markus. 
The Russos' next flick is not just a great opportunity for them as filmmakers, but it's also wonderful for Holland as an actor. Though he's shone brightly as Peter Parker in the Sony-produced section of the MCU, Holland hasn't had much of a chance (at least not recently) to show audiences what else he's capable of in a live-action capacity — especially since his planned movie Chaos Walking, meant to hit theaters in March of this year, was deemed "unreleasable." The lead role in Cherry is something drastically different than his Marvel superhero gig, and we're keen to see what Holland does with it.
Cherry will kick off production in October. It is currently without a release date.