Tom Holland Joins The Russo Brothers' Next Film Cherry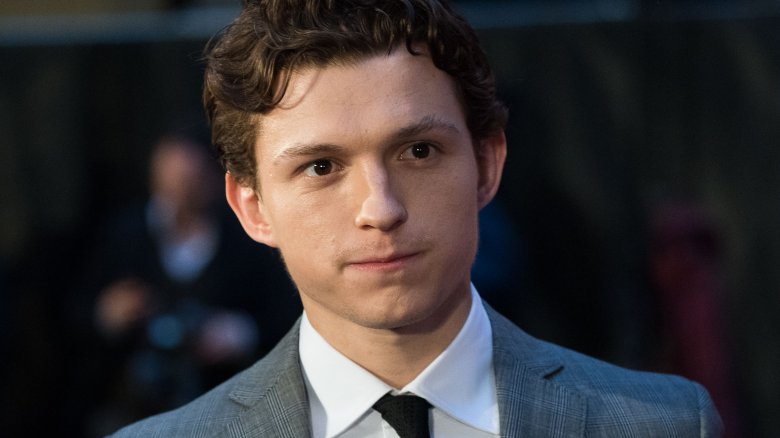 Getty Images
The fourth time's the charm. 
Tom Holland is yet again teaming with Joe and Anthony Russo, the directors of Avengers: Infinity War and Avengers: Endgame. The sibling filmmakers have begun assembling (yes, we definitely meant that as an Avengers pun) the cast for their forthcoming film Cherry, tapping Spider-Man star Holland for the lead role. 
This news comes to us courtesy of Variety, which exclusively reported news of Holland's involvement in Cherry, expected to be the Russo brothers' first non-Marvel feature film in over a decade. The outlet notes that Holland was "an easy choice for the lead role" after the Russos worked with him on Captain America: Civil War, Infinity War, and Endgame. 
An adaptation of Nico Walker's book of the same name, Cherry "parallels the true life story of the author, a former Army medic who returned from Iraq with extreme undiagnosed PTSD, fell into opioid addiction and began robbing banks." Cherry has been described as "Jesus' Son meets Reservoir Dogs, a breakneck-paced debut novel about love, war, bank robberies, and heroin." Over the span of four months, Walker robbed a dozen banks of over $40,000 and was eventually caught in 2011. From the walls of his prison cell, he wrote Cherry on an old typewriter, then handed in his pages to Tyrant Books co-owner Matthew Johnson. 
The Russo brothers landed the rights to Cherry in August of 2018, winning a bidding war through their AGBO production banner by offering $1 million for the project. Their plan is to make Cherry the next film they direct, following the release of Avengers: Endgame on April 26.  
Other things we know about Cherry are these simple facts: The Path creator and executive producer Jessica Goldberg will write the script, and Mike Larocca of the Russos' AGBO studio will produce. Goldberg has both experience adapting literary works into film (having previously translated the novel Exit West), and has teamed with Joe and Anthony Russo in the past (she adapted Exit West for AGBO).
It will be interesting to see what both the Russo brothers and Holland do with Cherry. Holland has ample experience outside of the superhero genre — appearing in The Impossible, In the Heart of the Sea, A Monster Calls, The Lost City of Z, and The Current War, and getting ready to launch Chaos Walking and The Devil All the Time -- so he should turn out a wonderful dramatic performance in Cherry that will make everyone forget he's the same dude who plays Spider-Man. As for the Russos, they have directed six films together — only two of which aren't Marvel superhero movies. Those two films are both comedies: 2002's Welcome to Collinwood and 2006's You, Me and Dupree. Diving into the realm of drama will be different for the Russo brothers, but we have a feeling they'll end up surprising everyone with Cherry. 
Before Holland steps into a brand-new role in a brand-new Russo brothers movie, he'll appear as Peter Parker in Avengers: Endgame (out April 26) and Spider-Man: Far From Home (out July 5).