The Witcher Showrunner Reveals Details About Upcoming Netflix Series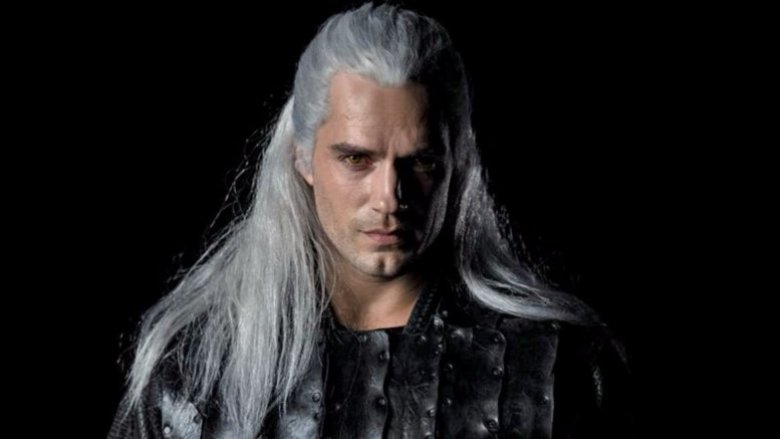 Hype for Netflix's The Witcher has been building for months now, and after Netflix teased hopefuls with the first batch of images of the cast, showrunner Lauren Hissrich thought it time to sit down and open up about the impending series.
Speaking with Entertainment Weekly ahead of The Witcher's panel at San Diego Comic-Con 2019 on Friday, July 19, Hissrich offered juicy details about what fans can expect from the show. She also cleared up some confusion and clarified specific aspects of the Henry Cavill-led series.
First off, The Witcher isn't a cut-and-dry-adaptation of the video game franchise developed by CD Projekt Red. Rather, it's a "straight adaptation of the books" by Andrzej Sapkowski, which the games used as a basis for their stories. The Netflix series is cutting out the middle man (the games, that is) and going directly to the heart of it all with Sapkowski's novels and short stories.
"[The games] went one direction, we actually get to go another. We're kind of holding close to our chest what we're doing in the first season," said Hissrich. "There's a lot of obviously epic excitement that starts in the saga of the books. But the short stories provided a lot of world building and lay the foundation of this Continent and the politics of it and the understanding of the people of it and those really came into focus in the first season."
Hissrich also stated that the Netflix series will explore in greater detail certain stories that Sapkowski's books move through at a quick pace. "Yennefer, for instance, some of the more defining moments of her life, we hear about them in flashback [in the books]. We got to explore them in real time [on the show]," she said. 
Fans will see Cavill's Geralt of Rivia, Freya Allan's Princess Ciri, and Anya Chalotra's Yennefer of Vengerberg come together as a makeshift family on The Witcher — but what viewers won't encounter is a true baddie. There isn't "really" a central villain on The Witcher, which Hissrich noted is reflective of the books. The series isn't interested in depicting morality as a strict binary, and instead wants to dig into "all the shades of grey" as seen in the sprawling source material. This will foster an interesting relationship between viewer and character, as fans' loyalties will shift and the ways in which they view certain people will evolve as The Witcher's story unfolds. 
"The characters you're rooting for in the beginning may not be the characters you're rooting for in the end. And characters you hate and seem absolutely evil are motivated by something that's really relatable and human and emotional. I found writing it and then watching it afterward that your allegiance switches a lot. You constantly try to put yourself in the shoes of characters and think what would you do [in a situation]. I think you'll end up having a lot of empathy for characters you didn't expect to," Hissrich shared. 
If The Witcher is starting to sound a lot like Game of Thrones in that fans will hate to love some characters and love to hate others with those remarks alone, the comparison will be even easier to draw after hearing Hissrich's comments about the upcoming series' tone. She stated that The Witcher is a "very adult show" — much like Game of Thrones — and won't be taking a PG-13 approach, as has been rumored. 
"I've been rewatching dailies and my kids aren't allowed to look at the screen anymore after one of them snuck around and saw something they shouldn't have seen and it scared him. It's a very adult show," said Hissrich. "I will add it was important to me that any violence or sex drives the story and is not there just for shock value. I think audiences are really savvy and know when we're doing stuff to just shock them versus do stuff that really drives the story."
However, don't think that The Witcher won't offer anything new to the fantasy sphere simply because it shares certain elements with a series that has dominated the genre for the better part of a decade. Hissrich promised that the "monster and horror aspect" of The Witcher is what sets it apart from other fare out there, and that the darker parts of the show won't take "a backseat to magic" as they tend to do on other fantasy series. 
"Geralt's a monster hunter so from the very beginning we talked about how to show these monsters and the humans they interact with. I think people are going to be surprised by how many monsters we were able to do and how integral they are to story. It really feels like the monster stories become analogs for bigger things happening in the world right now in different political phenomenons," she explained. 
Hardcore Witcher fans will be happy to hear that Cavill, whom Hissrich said is a "huge fan of the property," is seriously impressing as Geralt. 
"Once I started writing I couldn't get Henry's voice out of my head for the character. Looking at the final product, it's really exciting. He embodies Geralt in a way that I don't think anybody else could," Hissrich said. "Henry brings subtitles to this character, finding emotional resonance in small moments, and playing it in such a subtle way that you understand what the character is going through without necessarily having huge chunks of dialogue. By the time we got to episode 108 — the finale of the first season — we didn't even shoot half the dialogue because we knew there was so much Henry could do with Geralt that didn't require my words."
As for whether Cavill's turn as Geralt includes the character's iconic yellow eyes, Hissrich teased, "He will definitely have some of the things fans love the most in the books. I think everybody will be impressed by how he looks."
In all, it certainly seems that The Witcher is going to blow everyone away when it hits Netflix later this year. These details may be all fans have to hold onto for now, considering Netflix has yet to release a trailer for the series (let alone any kind of footage at all), but they are wonderful enough to keep the flames of excitement burning for months to come.