The Witcher Becoming TV Series For Netflix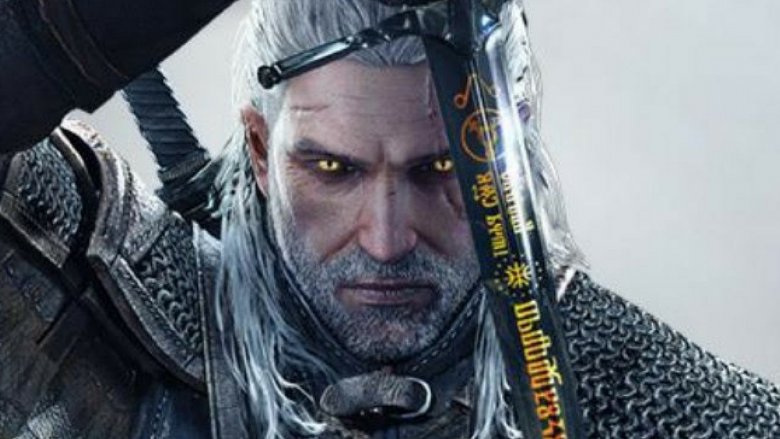 Netflix is trying to find the next Game of Thrones with their newest series. Variety reports that the streaming service has ordered a TV adaptation of The Witcher saga, the series of novels and short stories that have already been turned into the popular video games of the same name.
The novels, by Polish author Andrzej Sapkowski, follow the witchers, hunters in a medieval fantasy world who discover their supernatural abilities at a young age and use them to fight against monsters. The hit video games based on the series include The Witcher, The Witcher 2: Assassins of Kings, and The Witcher 3: Wild Hunt. "I'm thrilled that Netflix will be doing an adaptation of my stories, staying true to the source material and the themes that I have spent over thirty years writing," said Sapkowski, who will serve as a creative consultant on the series, in a press release. "I'm excited about our efforts together, as well as the team assembled to shepherd these characters to life."
"Andrzej Sapkowski has created a rich and memorable world, at once magical and familiar," added Netflix vice president of international series Erik Barmack. "We couldn't be more excited about bringing The Witcher saga to Netflix members around the world."
"The Witcher stories follow an unconventional family that comes together to fight for truth in a dangerous world," added executive producers Sean Daniel (The Mummy franchise) and Jason Brown (The Expanse). "The characters are original, funny and constantly surprising and we can't wait to bring them to life at Netflix, the perfect home for innovative storytelling."
"There is a moral and intellectual depth in these books which goes beyond genre," said Tomek Baginski and Jarek Sawko, of the Polish production company Platige Image, who will also executive produce. "It is a story about today and today's challenges, hidden under a fantasy cover. It is a story about us, about the monster and the hero inside all of our hearts."
This will be the first time that the books have gotten an English language TV or film adaptation, but they have already appeared on screen in a Polish-language film and TV series, both titled The Hexer. While we wait for the TV series, see some games that joined The Witcher 3: Wild Hunt on our list of the 25 best Playstation 4 games.