Netflix's The Witcher: First Photos Of Series' Cast Revealed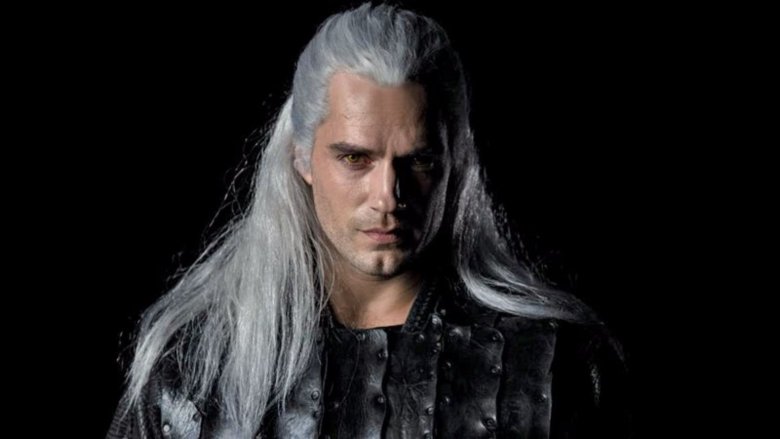 Got monsters? Netflix has your monster hunters.
The streamer's original series The Witcher, based on a series of books by Polish novelist Andrzej Sapkowski, revealed a set of first-look images of its cast today by way of star Henry Cavill's Instagram. The show is set to premiere later this year.
The novels take place on a mysterious "Continent" populated by all manner of mythical creatures including elves, gnomes, dwarves, dryads, vampires, and werewolves. The Continent's human population arrived long before the events of the series as conquerors, subjugating the other races and forcing them to dwell in segregated areas; some of these humans, called "Witchers," are mutants who make their living seeking out and destroying the monsters that plague their population. The novels focus on the character of Geralt of Rivia, a powerful Witcher who treats his vocation with utmost professionalism. Among their supporting cast are Yennefer of Vengerberg, a "soul mate" and love interest of Geralt, and Ciri, Geralt's adopted daughter and a vessel for a vast and mysterious power.
Cavill shared images of himself and castmates Anya Chalotra and Freya Allan as these three characters, along with pictures of the logos that represent them. Here he is as the "White Wolf" Gestalt:
Next up is Chalotra (Sherwood) as Yennefer:
And finally, here's Allan (Into the Badlands) as Ciri:
These three will be the focus of the first season, which — according to creator and showrunner Lauren Schmidt Hissrich (Marvel's Daredevil) — will consist of eight episodes. Here's its official synopsis, via IGN: "Based on the best-selling fantasy series of books, The Witcher is an epic tale of fate and family. Geralt of Rivia, a solitary monster hunter, struggles to find his place in a world where people often prove more wicked than beasts. But when destiny hurtles him toward a powerful sorceress, and a young princess with a dangerous secret, the three must learn to navigate the increasingly volatile Continent together."
If all of this rings a bell, but you're not familiar with the popular book series, it may be because you are familiar with the equally popular video game series based on the novels. The action/role-playing franchise was introduced with the PC-only title The Witcher in 2007, and was followed by The Witcher 2: Assassins of Kings in 2011 and The Witcher 3: Wild Hunt in 2015. Those titles expanded their platform availability to consoles, and the series as a whole has been wildly successful, selling in excess of 33 million copies globally between them.
The series has also been adapted to role-playing games, card games, comic books, board games, and an ill-fated joint film and television production — entitled Hexer — which was produced in Poland. While the novels' author Sapkowski is participating in the Netflix series as a creative consultant, he had little to do with the Polish adaptation, of which he was decidedly not a fan. Asked his opinion of the project during an interview in 2003, Sapkowski deadpanned, "I can answer this question only in one word, and it will be an indecent word, albeit a short one."
The fact that the new series has his blessing should be heartening to fans of the novels, and devotees of the game series should find a lot to like in these images. There had been a lot of speculation as to how Cavill would pull off Gestalt, but we must say that he cuts an imposing figure as the monster hunter, and with good reason. In an April interview with Mens' Health U.K., the star revealed that he had whipped himself into "the best shape of [his] life" for the role — and this is a guy who, you know, played Superman.
In addition to Cavill, Chalotra, and Allan, the series' extensive cast includes Jodhi May (Down a Dark Hall), Adam Levy (Before I Go to Sleep), MyAnna Buring (The Descent), Millie Brady (Pride and Prejudice and Zombies), Lars Mikkelsen (House of Cards), Mia McKenna-Bruce (The Fourth Kind), and Sonny Serkis, the son of mo-cap king Andy Serkis. The first season is expected to drop on Netflix late this year; we'll keep an eye out for a trailer and/or official release date, and we'll keep you posted. Meanwhile, you can check out a new motion poster (also shared by Cavill) below.