The Batman: Vanessa Kirby Interested In Playing Catwoman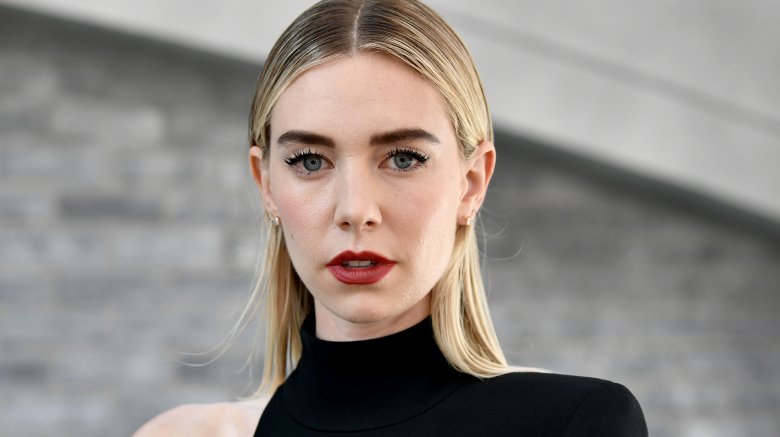 Emma Mcintyre/Getty Images
Could Vanessa Kirby become the new Catwoman? If the English actress gets her way, she just might.
Speaking in a recent interview with Entertainment Tonight during the red carpet premiere of Fast & Furious Presents: Hobbs & Shaw, in which she stars as Hattie Shaw, Vanessa Kirby revealed that she would love to play Catwoman in Matt Reeves' The Batman. 
The topic came up when the interviewer asked Kirby if she could address recent rumors that claimed she might portray Selina Kyle on the big screen. Kirby stated that while she hasn't heard a peep from Reeves or executives over at studio Warner Bros., and though she knows that the role would require a lot of physical preparation in order for her to be able to slip into Catwoman's skin-tight suit, she would be overjoyed if she got the opportunity to bring the famous character to life. 
"I don't know anything about it... Are you kidding?! I would love to be Catwoman. Oh my god, it would be a dream," said Kirby. "Oh my god, are you kidding? I'd have to do lots of squats. I mean, literally, lots of squats."
Kirby would be quite a fantastic Catwoman — for a few reasons. 
First, she's no stranger to action roles, having starred as Alanna Mitsopolis in Mission: Impossible – Fallout and gearing up to appear as the sister of Jason Statham's Deckard Shaw in Hobbs & Shaw this August. Those gigs took her into new territory that, by her own admission, is completely unlike the person she truly is. Her roles as Alanna and Hattie in Fallout and Hobbs & Shaw would surely inform her take on Catwoman, should she secure the part. 
Additionally, Kirby is an inspired choice for Catwoman, and that's precisely why director Reeves might hire her for The Batman. He strayed from the expected when he selected Robert Pattinson to play Bruce Wayne, taking over the role from ex-The Batman director, writer, and star Ben Affleck. Popular picks for Catwoman in The Batman have been Deadpool star Morena Baccarin, Game of Thrones alum Natalie Dormer, Blade Runner 2049 breakout Ana de Armas, actress-turned-director Olivia Wilde, and Deadpool 2's Zazie Beetz — as well as Split and Glass actress Anya Taylor Joy, Us and Black Panther star Lupita Nyong'o, Killing Eve's Jodie Comer, and even Tomb Raider actress Alicia Vikander. Kirby hasn't cropped up on too many fan-casting lists (at least that we've seen), and it stands to reason that Reeves might continue the trend he started with Pattinson's casting in picking Kirby for Catwoman for that reason. After all, Reeves did previously promise that The Batman is "going to be definitively Batman and new and cool." Kirby would be a new Catwoman, and there's no denying how cool she is. 
Kirby might have some competition for the part, though, as rap queen Nicki Minaj recently threw her hat in the ring. When a fan commented on an Instagram post of her's (via Reddit) saying that they'd love to see her play Catwoman in a movie, Minaj replied, "I'm ready. Ha!"
Until we hear official word from Warner Bros. about who is playing Catwoman in The Batman, this is all just hypothetical talk. 
The Batman is slated for a June 25, 2021 release.