The Haunting Of Hill House Star Oliver Jackson-Cohen To Return For Bly Manor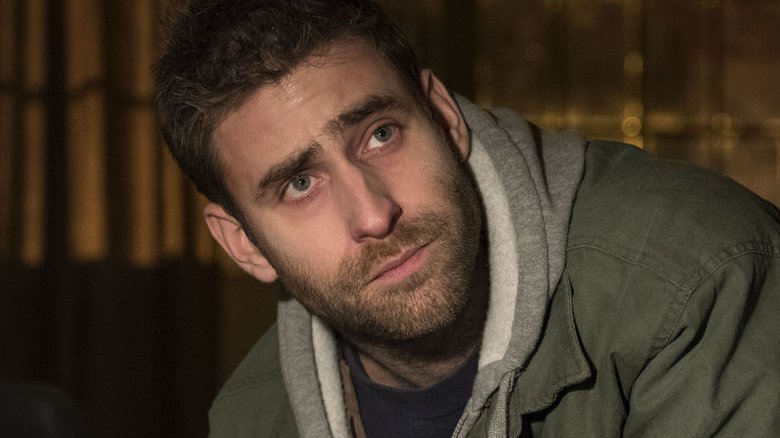 Bly Manor has gained another resident. 
Oliver Jackson-Cohen, who starred as Luke Crain on Netflix's hit horror series The Haunting of Hill House, is set to reprise his role for The Haunting of Bly Manor, the second installment in what's now the Haunting anthology.
TheWrap dished up the details on Jackson-Cohen's return to Bly Manor.
Just as actors on the other famous anthology series American Horror Story take on new characters with each fresh installment, The Haunting of Bly Manor will see its returning Haunting of Hill House stars step into brand-new roles. Jackson-Cohen is set to portray Peter, who has been described as a "charming fellow." No other details were available at the time of the news, but given what we know about The Haunting of Bly Manor's story, we can piece together additional information about Jackson-Cohen's character. 
The upcoming season is based on The Turn of the Screw, Henry James' 1898 horror novella that focuses on a governess (named Dani for television) who works at the Bly Manor estate and cares for two children, Miles and Flora, who become victim to supernatural forces stalking the property. In The Turn of the Screw, there's a character named Peter Quint, who was a Bly Manor employee when the governess' predecessor, a woman named Miss Jessel, was working there. Peter and Miss Jessel spent a great deal of time with Miles and Flora (and had a romantic and sexual relationship) prior to – spoiler alert — their deaths. Sounds like Peter Quint could be the Peter whom Jackson-Cohen is going to play on The Haunting of Bly Manor. 
News of Jackson-Cohen's on-boarding comes after his fellow The Haunting of Hill House star Victoria Pedretti, who played his onscreen sister Nell Craine, was announced as returning for the new season. Carla Gugino, who portrayed Jackson-Cohen's onscreen mother Olivia on Hill House, isn't officially confirmed for Bly Manor, though she has been talking to creator Mike Flanagan about being a part of the installment. It's only a matter of time before we find out whether the rest of the Hill House crew — including Timothy Hutton, Michiel Huisman, Elizabeth Reaser, and Kate Siegel — will circle back for Bly Manor. 
Netflix hasn't yet announced an exact release date for The Haunting of Bly Manor. The new season is expected out sometime in 2020.