The Haunting Of Hill House Star Victoria Pedretti Returning For Bly Manor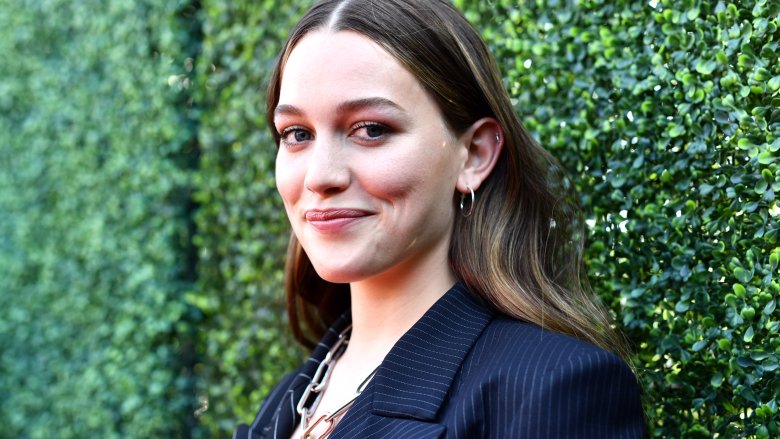 Emma Mcintyre/Getty Images
Victoria Pedretti is heading to Bly Manor. 
Netflix has confirmed that Pedretti, who splashed into the mainstream with her role as Eleanor "Nell" Crain on the streaming platform's horror hit The Haunting of Hill House, will star on The Haunting of Bly Manor, the forthcoming second season of what is now an anthology series. 
The official Twitter account for The Haunting of Hill House uploaded a video of the actress announcing her return. 
"I'm very excited to announce that I will be returning to the Haunting universe in season 2, The Haunting of Bly Manor," Pedretti says in the clip. "I play Dani, a governess who takes care of two very unusual children. Our incredible writing team is writing the new season right now, and I'm so excited to get going. It will hit Netflix in 2020, and I think you're gonna love it."
Loosely based on Henry James' psychological horror novella The Turn of the Screw, published in 1898, The Haunting of Bly Manor is set in the fictional country estate for which it is named. At the mansion, which is revealed to be rife with horrors, Dani (known simply as "the governess" in James' work) looks after a pair of orphans, Miles and Flora. It isn't long before the governess learns that there is something seriously wrong at Bly Manor — eerie figures of people she doesn't recognize appear and disappear across the grounds, and she becomes convinced that the entire estate is haunted. Things get even creepier when the spirits take a liking to Miles and Flora... and the orphans reciprocate the interest. 
Pedretti is currently the only confirmed cast member for The Haunting of Bly Manor. Her Hill House co-stars Oliver Jackson-Cohen (who played Luke, her on-screen brother) and Carla Gugino (Olivia, her on-screen mother) could make appearances, though Jackson-Cohen previously mentioned that he would "get shot" if he ever directly answered the question of whether he will be a part of the new anthology installment. Gugino, on the other hand, has admitted to have been talking with Haunting universe creator Mike Flanagan about coming back for Bly Manor. 
Ahead of her next turn in Netflix's expanding Haunting world, Pedretti can be seen up on the big screen as Lulu in Quentin Tarantino's Once Upon a Time in Hollywood, out in theaters on July 26. She'll also appear on the second season of another Netflix favorite: the Penn Badgley-led drama-thriller You. 
The Haunting of Bly Manor will hit Netflix sometime in 2020.