Zack Snyder's Army Of The Dead Assembles Killer Cast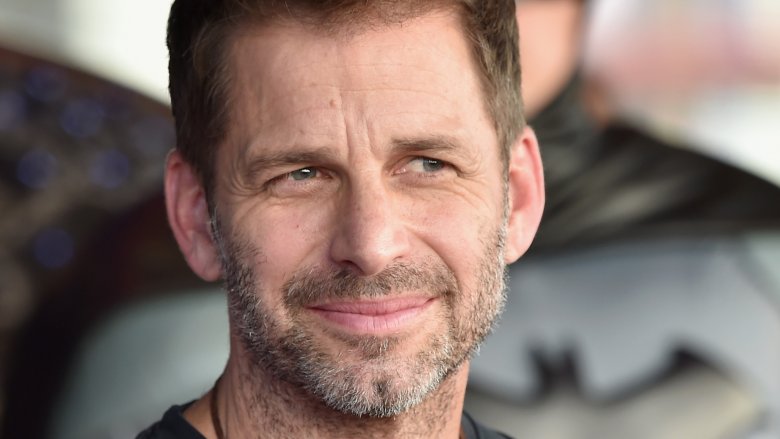 Alberto E. Rodriguez/Getty Images
Zack Snyder is back, and he's bringing an army with him.
The writer/director is getting back into the game with the Netflix original film Army of the Dead, which takes place in Las Vegas during a zombie outbreak — and he's put together a cast to die for (via The Hollywood Reporter). It's likely that you've seen many of the cast members in other productions.
The star of the flick had previously been announced: Dave Bautista, who has already had a pretty big year as part of the ensemble cast of Avengers: Endgame, which has a legitimate shot at becoming the highest-grossing picture of all time. Now, the movie — which is already shooting in New Mexico — has rounded out its cast, and it's a pretty stellar bunch.
Starring alongside Drax — er, Bautista — will be Omari Hardwick (Sorry to Bother You), Chris D'Elia (of the Netflix series You), Hiroyuki Sanada (Westworld), Ella Purnell (Miss Peregrine's Home for Peculiar Children), Garret Dillahunt (Fear the Walking Dead), Ana de la Reguera (Power), Theo Rossi (Marvel's Luke Cage), Raúl Castillo (Atypical), Nora Arnezeder (Origin), Matthias Schweighöfer (You Are Wanted), Samantha Win (Wonder Woman), and Rich Cetrone (Man of Steel). 
It's great to see Snyder saddling up again, especially for such an intriguing project. The filmmaker famously oversaw the early years of what was previously known as the DC Extended Universe (recently rebranded as "Worlds of DC"), directing Man of Steel, Batman V. Superman: Dawn of Justice, and Justice League. While the first two did well at the box office (if not necessarily with critics), the much-anticipated team-up picture ran into a few problems.
Chief among these: in the middle of production, Snyder suffered a family tragedy which forced him to step away. Warner Brothers brought in an eminently qualified backup to help salvage the picture in Joss Whedon, who — as the writer/director behind The Avengers and Avengers: Age of Ultron — had more than a little experience with superhero mashups. But the resulting film suffered from a clash of visions, as Snyder has since made clear that his version would have been quite different. Justice League became the worst-performing film in the entire franchise to that point, forcing Warner Brothers and DC to rethink their entire approach; going forward, the emphasis will be less on universe-building and more on making compelling standalone pictures, a strategy which has so far paid off.
Snyder hasn't directed a film since, although he has kept busy teasing fans on Twitter with what could have been had he been able to see Justice League through to completion (hint: we would have gotten Darkseid). With Army of the Dead, he'll revisit the kind of territory covered by his most well-received picture: 2004's Dawn of the Dead, a remake of the 1979 George A. Romero classic.
The flick won't focus on the kind of hapless, everyday survivors we usually see running around during onscreen zombie apocalypses, however. No, according to its official synopsis, Bautista will be leading a band of ne-er-do-wells who see in the end of the world one big, fat payday. It reads: "The adventure is set amid a zombie outbreak in Las Vegas, during which a man assembles a group of mercenaries to take the ultimate gamble, venturing into the quarantined zone to pull off the greatest heist ever attempted." (via ComicBook.com)
The flick will be shooting some scenes in Albuquerque before the production moves to Atlantic City, New Jersey, to shoot at a casino — which, you know, gives us a pretty good idea of what the group's target will be. It remains to be seen what good a bunch of money will do anyone when dealing with roving hordes of the undead; they're typically resistant to being paid off, preferring to focus instead on eating your brains, but we digress.
In all seriousness, you've got to hand it to Snyder for multiple reasons. First, if anyone has ever made a zombie heist movie before, we haven't heard of it; with everyone bemoaning the lack of originality in Hollywood productions these days, the man deserves kudos for that alone. Second, it can't be easy for him to get back to work after the death of his young daughter, a nightmare that he endured just a couple short years ago. Say what you like about Snyder's films, but his capacity to heal after such a shattering life event is truly remarkable.
It must also be noted that while Snyder's three DC flicks were widely seen as failures, they sure made a lot money, and they also have their fans — quite a few of them. Also, his Dawn of the Dead is an absolutely merciless zombie flick that delivers one of the most terrifying opening sequences of all time, and his return to the genre has us pretty excited.
Army of the Dead does not yet have an official release date, but it's expected to drop on Netflix sometime next year. We'll be keeping an eye out for any pertinent details, and we'll keep you up to speed.