Why Henderson From You Season 2 Looks So Familiar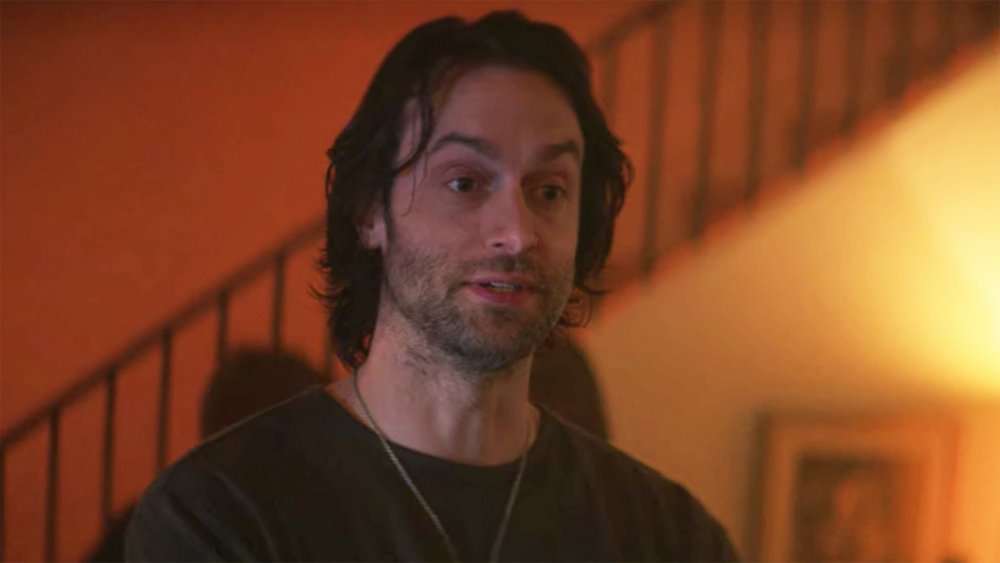 We may receive a commission on purchases made from links.
Contains spoilers for You seasons 1 and 2
The second season of You dropped on Netflix right after Christmas — winning the award for "most twisted Christmas present" while bringing viewers back into the world of Joe Goldberg (Penn Badgley), a seemingly normal man looking for love in all the wrong places. On the first season, Joe manages a book store and falls for aspiring writer Guinevere Beck (Elizabeth Lail). His feelings quickly turns obsessive, chaotic, and dangerous as Joe maims and kills anyone who might stand between him and Beck. However, even Beck ends up disappointing him, and after locking her in an air-tight cage in the basement of the bookstore, Joe ends up killing her too before escaping to Los Angeles to start over.
In L.A., Joe ends up meeting the next "love of his life" — Love Quinn, a free-spirited baker with a ridiculous name played by The Haunting of Hill House star Victoria Pedretti. As as usual, he encounters some shady characters along the way, including a stand-up comedian named Henderson. 
A popular comic with an intense fanbase and a sticky past, Henderson ends up in Joe's crosshairs after his hardened neighbor and reporter Delilah (Carmela Zumbado) tells Joe that Henderson assaulted her when she was a teenager. When Delilah's impressionable younger sister Ellie (Jenna Ortega) starts working as Henderson's intern, Joe decides to take action — and upon finding harrowing Polaroids at Henderson's house, the Joe ties Henderson up and tries to get him to confess. His plan ultimately goes awry when Henderson falls down the stairs to his death, which Joe stages as a suicide.
Henderson's death looms large over the second half of the season, but while he's on screen, he's played by real-life comedian Chris D'Elia. Here's where you might have seen D'Elia before.
Chris D'Elia was Incorrigible and a Man on Fire on Netflix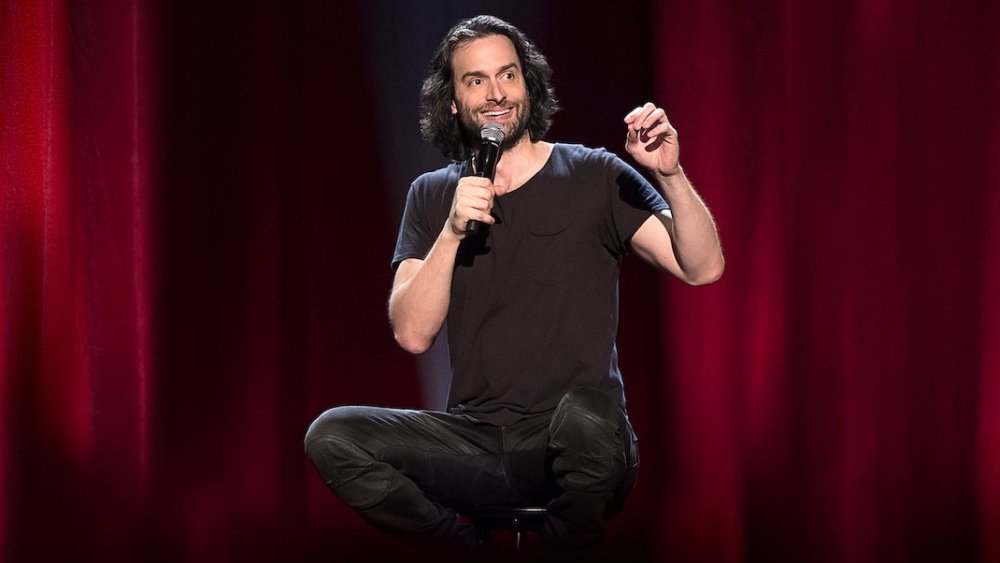 Netflix
The vast majority of people who tuned into You and found Chris D'Elia's face, voice, comedic timing, and/or general mannerisms familiar have likely seen him around Netflix twice in the past. The comedian, who began doing stand-up in 2006, previously released two separate Netflix comedy specials: Incorrigible and Man on Fire. 
Released in April 2015, Incorrigible sees D'Elia taking the stage to discuss "everything from how to improve the NFL to why dating is evil and that babies should grow up before they're born." Hitting the streaming service two years later in June 2017, Man on Fire is presented as a "hilarious takedown of life's greatest pitfalls" — including "love and marriage, not having kids, and why it's not okay to buy pants for a friend."
Both specials were directed by D'Elia's own film-and-television-making father, Bill D'Elia, who has had a hand on series like Doogie Howser, M.D., Lois & Clark: The New Adventures of Superman, Chicago Hope, The West Wing, Ally McBeal, Grey's Anatomy, How to Get Away with Murder, and more. Bill D'Elia also directed Chris' first-ever stand-up special, Chris D'Elia: White Male. Black Comic, which debuted on Comedy Central in 2013. In White Male. Black Comic, D'Elia exposes the truth of "British dudes, drunk girls, and bears on dates at Applebee's" to a packed theater in New Orleans.
Chris D'Elia scored starring roles on Glory Daze and Whitney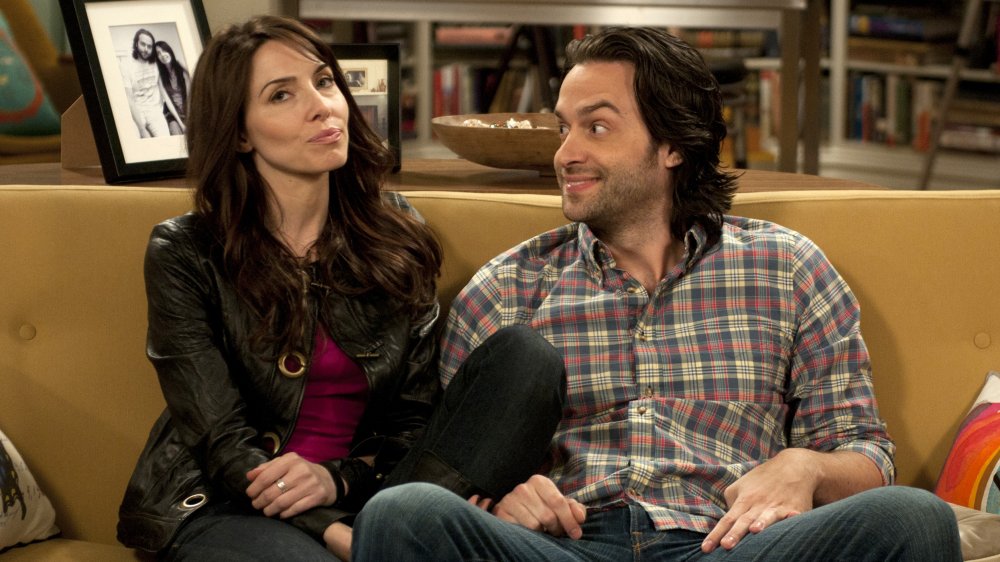 NBC
Chris D'Elia has built a solid career in stand-up, but he's also appeared on several network shows that might make him more recognizable to You's audience. In the late '90s and early 2000s, D'Elia had one-off (or otherwise very short-lived) roles on series including Chicago Hope, Get Real, Boston Legal, American Dreams, and Monk. His first true taste of the TV limelight came in 2010, when he appeared on the comedy-drama series Glory Daze, which followed a group of college freshman in 1986 as they pledge the Omega Sigma fraternity. D'Elia starred as Bill Stankowski, a wise Omega Sigma upperclassman whose been living in the frat house for a decade and who enjoys smoking pot. Glory Days was unfortunately axed after just one season.
D'Elia's second major television role came not long after Glory Daze ended. In 2011, he began appearing as a series regular on the sitcom Whitney, which starred fellow stand-up comedian Whitney Cummings and aired on NBC for two seasons. Sadly, Whitney suffered from middling reviews throughout its run and controversy over the treatment of its star — Cummings was frequently asked incredibly sexist questions during interviews and press junkets — and in the end, not enough people watched the show to merit a third season. In 2013, the show was canceled after two seasons.
You may recognize Chris D'Elia from Undateable
Chris D'Elia wasn't left in the lurch for long, however. After Whitney flamed out, the self-proclaimed stand-up comedian who acts landed the lead role on another NBC sitcom: Undateable, which paired him with other stand-ups like Brett Morin, Ron Funches, and even his former co-star Whitney Cummings, all of whom were friendly in real life. Produced by Scrubs creator Bill Lawrence, who joined the stars on a stand-up tour before the show premiered to try and promote the series, Undateable told the story of D'Elia's character Danny Burton, a lothario surrounded by "undateable" guys — like his awkward roommate Justin (Morin) and his weird friends Shelly (Funches) and Adam (Rick Glassman).
Unfortunately, Undateable face the same fate Whitney and Glory Daze did when it met an early demise. In 2016, NBC pulled the plug on the show after only three seasons.
Chris D'Elia's recent work on The Good Doctor and Huge in France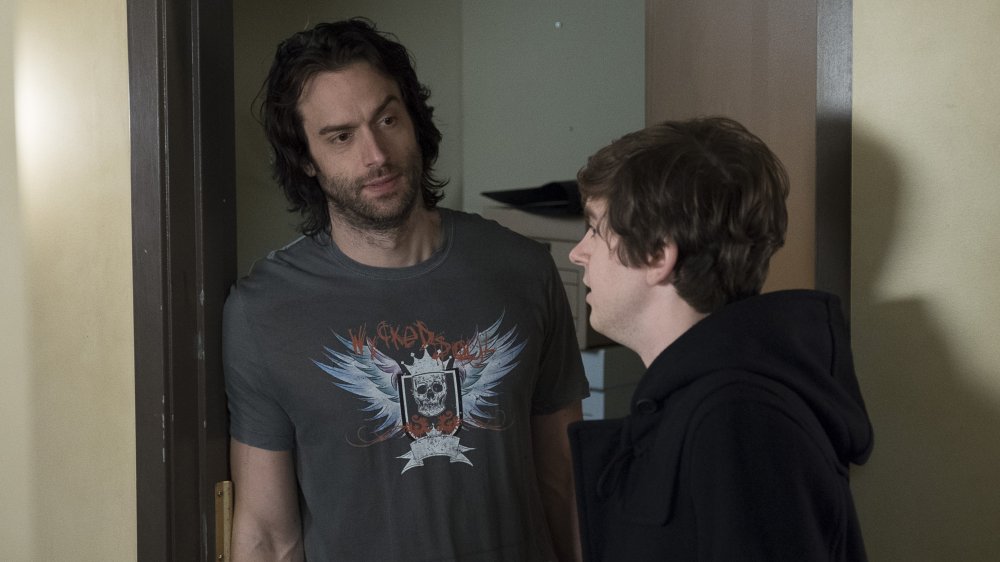 Just before he appeared on You, Chris D'Elia veered into slightly more serious territory with a recurring role on The Good Doctor. During the show's first season, which ran from 2017 to 2018, D'Elia played Kenny, a shady neighbor of Dr. Shaun Murphy (series star Freddie Highmore). 
Following that, he also appeared as himself on another Netflix original series, 2019's Huge in France, which tells the story of French comedian Gad Elmaleh who unsuccessfully tries to transition his career to Los Angeles. The show featured Elmaleh as himself, as well as Matthew Del Negro, Erinn Hayes, Scott Keiji Takeda, and Jordan Ver Hoeve.
What's next for Chris D'Elia?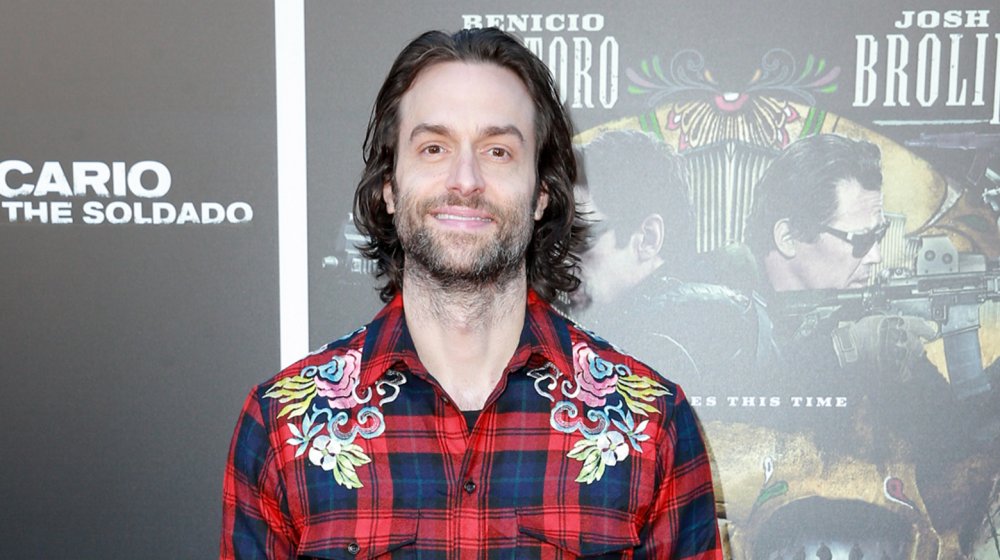 Rich Fury/Getty Images
The role of Henderson on You seemed like a potentially risky one for D'Elia — as a comedian who makes plenty of jokes about gender roles, one might worry that viewers would conflate D'Elia's onscreen character and his real-life act. But, in true D'Elia fashion, he sold his performance as Henderson with ease, providing a perfect foil for Joe and a complicated villain on a show full of unsavory characters. 
If you watched You season 2 and felt like D'Elia should be in more projects, well, you're in luck. D'Elia will next appear in Zack Snyder's thriller film Army of the Dead, about a gang of mercenaries who plan to rob a Las Vegas casino in the middle of a zombie outbreak. The film, which doesn't yet have an exact release date but is expected to debut sometime in 2020, also stars Dave Bautista, Ella Purnell, Ana de la Reguera, Garret Dillahunt, Raúl Castillo, and Omari Hardwick.