Invisible Man: Haunting Of Hill House Star Oliver Jackson-Cohen Cast In Title Role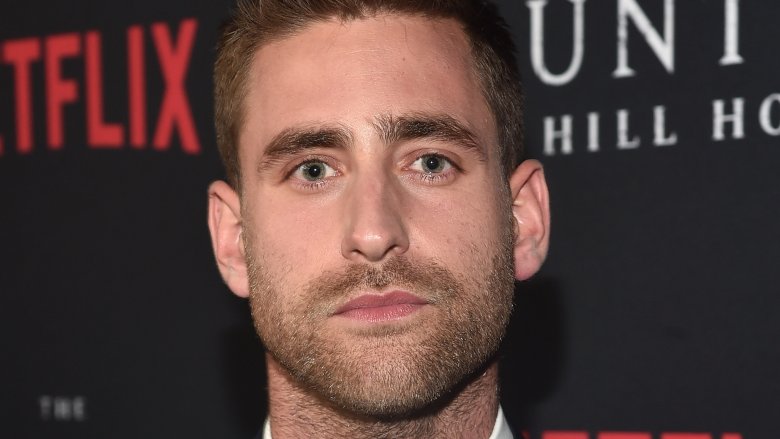 Alberto E. Rodriguez/Getty Images
Finally, we get a look at The Invisible Man.
Oliver-Jackson Cohen, who starred in the hit Netflix series The Haunting of Hill House, has been cast in the title role of Blumhouse Productions and writer/director Leigh Whannell's remake of the classic Universal monster tale. (via Deadline)
The hiring of Cohen completes The Invisible Man's main cast, and frankly, we were beginning to wonder if the movie's antagonist was actually going to stay invisible (and silent) for its entire run time. But Cohen has proven himself to be comfortable not only with creepy material, but with classic monster lore: he starred as Jonathan Harker in Dracula, the short-lived Sky Living and NBC series that aired between 2013 and 2014. Blumhouse execs were reportedly blown away by his performance in Hill House, and after his sympathetic turn in that series, it'll be interesting to see what he does with a villainous role.
It took awhile to get The Invisible Man into gear. Back when Universal planned on creating a shared universe from their classic monster properties (the "Dark Universe"), the film was to be a more faithful recreation of the 1933 classic, in which a scientist goes mad after discovering the formula for invisibility and embarks on a reign of terror, bent on taking over the world. That version would have starred Johnny Depp, would have cost a gazillion dollars to produce, and likely would have flopped just as hard as 2017's The Mummy, the Tom Cruise starrer which was supposed to kick off the whole shebang.
That film's flagrant tanking at the box office forced the studio to change its plans, and earlier this year, they made the (excellent) decision to partner with Blumhouse, which has a distinct knack for turning out profitable, crowd-pleasing fright flicks on the cheap. In a conversation with Collider in February, that studio's boss Jason Blum talked about his approach to revamping Universal's strategy for the property, which became a lot easier when he heard Whannell's pitch.
"[The pitch was] like the Blumhouse version of The Invisible Man, it's a lower-budget movie," Blum said. "It's not dependent on special effects, CGI, stunts. It's super character-driven, it's really compelling, it's trilling, it's edgy, it feels new. Those were all things that felt like they fit with what our company does. And it happened to be an Invisible Man story, so it checked both boxes. And we responded to it because I think Leigh is just an A+ director."
Whannell is, in fact, pretty darn good. The writer/director made his name by penning the first three Saw films (not to mention the short upon which the first movie was based) and all four entries in the Insidious series. He cut his directorial teeth with 2015's Insidious Chapter 3, and while that flick received mixed reviews, his next effort — last year's sci-fi/thriller Upgrade, which he also wrote — showed drastic improvement.
For The Invisible Man, Whannell will once again be working from his own script, and he's put together a truly killer cast. In addition to Cohen, the flick will star Elisabeth Moss (The Handmaid's Tale, Us), Storm Reid (A Wrinkle in Time), Aldis Hodge (Straight Outta Compton), Harriet Dyer (No Activity), and Zara Michales (Home and Away). The official synopsis: "The film follows Cecilia (Moss), who receives the news of her abusive ex-boyfriend's suicide. She begins to rebuild her life for the better. However, her sense of reality is put into question when she begins to suspect her deceased lover is not actually dead."
If The Invisible Man is a success, it'll be intriguing to see whether Universal continues to partner with Blumhouse to develop its other classic properties. Other projects at various stages of development at the time of the Dark Universe's demise included Bride of Frankenstein, which was to be written by Beauty and the Beast's David Condon and star Javier Bardem; The Wolfman, to which screenwriter Aaron Guzikowski (The Red Road) had been attached; Van Helsing, which was being scripted by Dan Mazeau (Wrath of the Titans) and for which Universal was said to be pursuing Channing Tatum to star; and The Phantom of the Opera, which never got beyond very early development.
At any rate, The Invisible Man is coming nicely into focus, and Cohen will make a great addition to an already stacked cast. We're anxious to see what Whannell and company have in store for us, and we don't have too long to wait: the flick hits the big screen on Friday, March 13, 2020.